World's Largest Airport
The World's Largest Airport Is in the Middle East-- and It's Not Dubai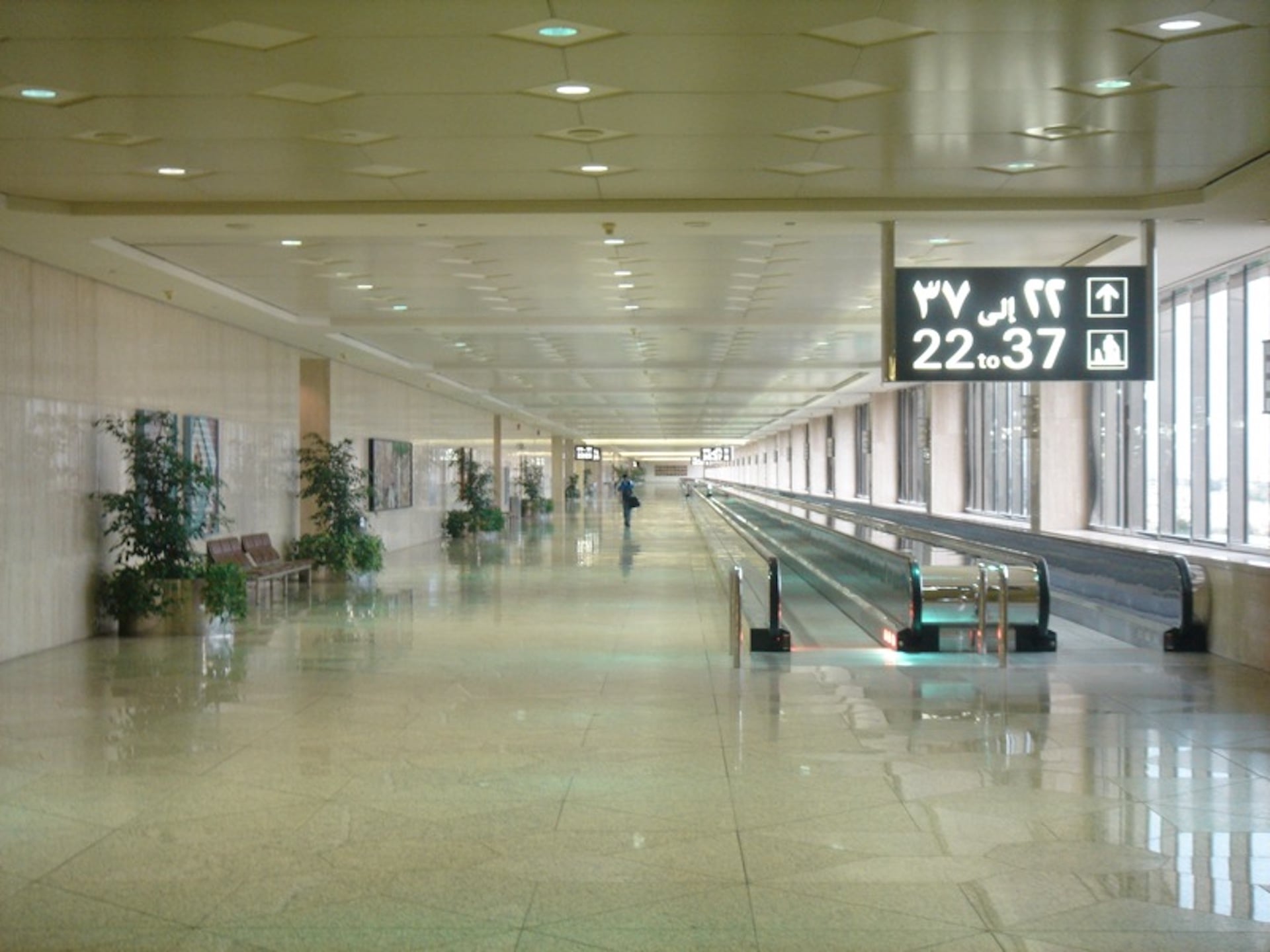 When we think of airport accolades, major world hubs like Dubai International Airport, Singapore's Changi Airport, or LAX usually come to mind.
While Singapore may boast rooftop gardens and world class hotels, and DXB is home to the world's best airline, it's actually a lesser known (and surely lesser visited) Middle Eastern airport that is the largest in the world, Travel & Leisure reports.
Based in Dammam, Saudi Arabia, the Kind Fahd International Airport is not nearly as entertaining as its other large counterparts, but it is bigger. At 193,000 acres, or 301 square miles, it's larger than any other airport in the world--though it certainly lacks some amenities. It has a mosque on the roof and some duty free shopping, but its biggest perks are Cinnabon, Baskin Robbins, and Papa Johns outlets.
Even it's location is a bit out of the way: located 45 minutes from Dammam, which is Saudi Arabia's sixth largest city, it's not likely that most people will find themselves at King Fahd anytime soon.
For people who are traveling to Saudi, especially during the Holy Month of Ramadan or during Hajj, when tourism peaks, the only people who might get a glimpse of King Fahd are those laying over in Dammam via Bahrain, which is located just off of Saudi's coast.
King Fahd isn't the Kingdom's only 'world's greatest' award: later this year, the world's largest hotel is set to open in Mecca with over 10,000 rooms. Perhaps that will bring more travelers to this otherwise under-visited, yet incredibly spacious, airport!