Zoë Kravitz and Karl Glusman Engaged
Surprise — Zoë Kravitz Just Casually Revealed That She's Engaged!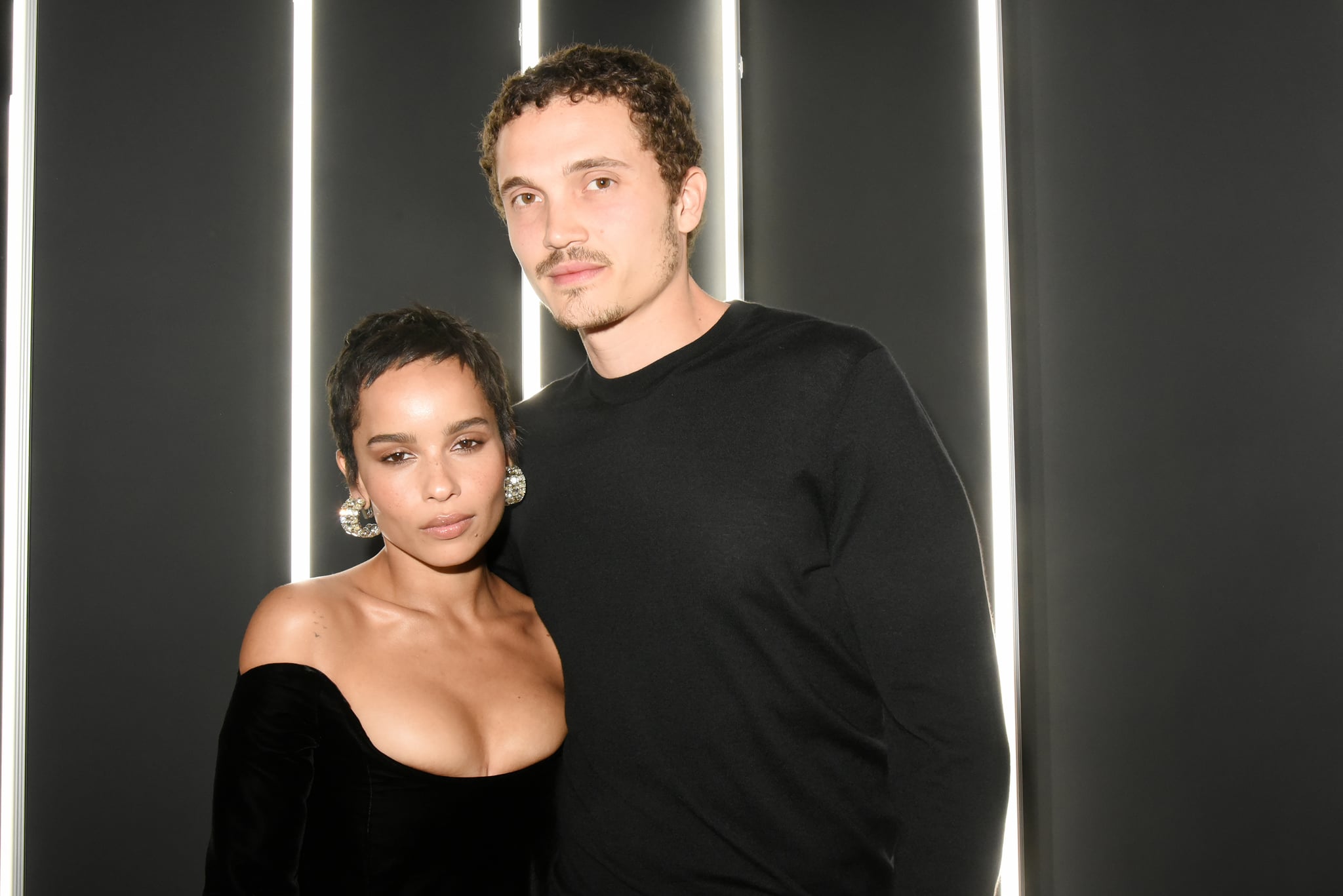 Wedding bells are ringing for Zoë Kravitz! The 29-year-old actress is engaged to 30-year-old actor Karl Glusman. Zoë is featured on the cover of Rolling Stone's Hot Issue 2018, and in the accompanying interview, she casually confirmed the news. "Oh yeah, I'm engaged," Zoë told the mag while sporting a diamond ring on her left hand. "No, I'm engaged! I haven't told anyone yet — I mean, I haven't told the world. I wanted to keep it private."
Karl popped the question to Zoë in their living room this past February after his plan to surprise her in Paris didn't work out. "I was in sweatpants. I think I was a little drunk," the actress explained. "I could feel his heart beating so fast — I was like, 'Baby, are you OK?' I was actually worried about him! He nailed it and I love that it wasn't this elaborate plan in Paris. It was at home, in sweatpants."
Zoë and Karl first met two years ago at a bar while hanging out with mutual friends. Apparently, Karl had been crushing on Zoë from afar, and it wasn't until that night that he finally made the first move. After Zoë invited him back to her place for an afterparty, Karl and Zoë ended up making out all night. "It was cute!" she added. "I can be my weirdest self around him. It's so relaxing to be around someone where you can be a hundred percent how you feel." Congrats to Zoë and Karl!
Image Source: Getty / Foc Kan