Arab Artists in Gucci's No Space, Just A Place Exhibit
Gucci's Latest Exhibit Features a Number of Arab Powerhouses, and We Couldn't be More Proud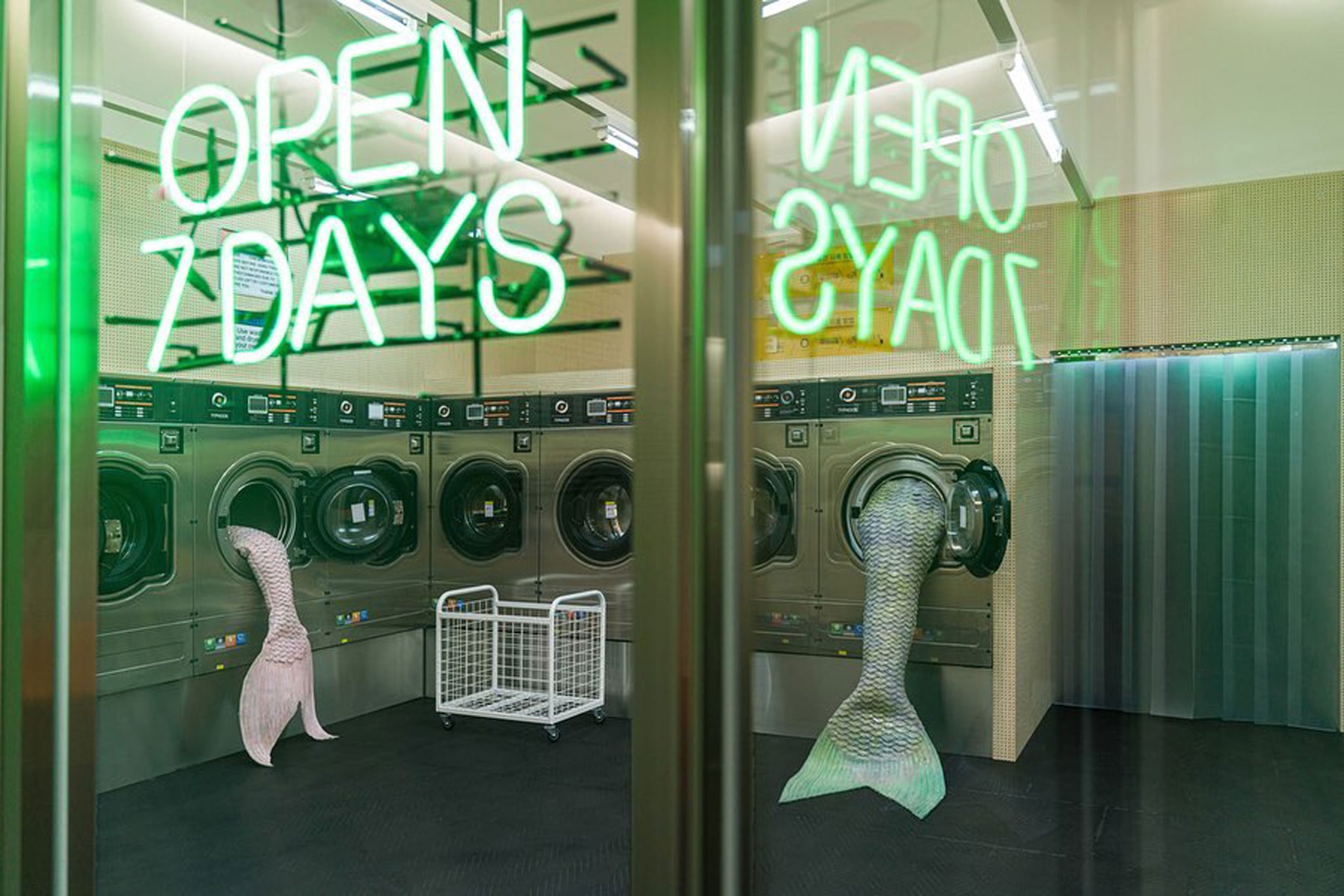 Gucci has never one to shy away from the inventive, the eccentric, and the downright bizarre. And, its latest exhibition, 'No Space, Just A Place', does not disappoint.
Curated by Tunisian, Myriam Ben Salah, the exhibition explores an abstract concept of 'being together while not being one thing'. The exhibit highlights the global shift towards non-linear art spaces.
The exhibition, held at the Daelim Museum in Seoul, showcases works from 10 diverse art spaces across three floors, uniting local and international artists alike.
What has us most excited about its latest proposition are the powerhouse Arab women behind it. One of the Middle Eastern artists highlighted is Meriem Bennani. Born in Rabat, Morocco, Bennani is known for her invented cast of animated digital characters and the cultural narrative she tells through their lives. And so, she contributes CAPS – an island where an imaginary array of refugees and immigrants "illegally" traversing borders are interned, with scenes played out on large tilted screens.
Gucci has a long-standing history of lauding upcoming and diverse creatives, propelling the likes of British illustrator Unskilled Worker to stardom. This isn't the first time the fashion house is celebrating Arab talent either, having tapped Lebanese illustrator Nouri Flayhan for their Acqua di Fiori fragrance campaign back in 2018.
The good news is, you don't have to be in Seoul to view the installations. A major upside of the current period of social distancing is that art spaces worldwide have gone virtual. And Gucci is no different, offering a virtual tour of the exhibition.
No Space, Just A Place is available to view until July 12. Click here to do so.