One of the big winners of the NAACP Image Awards [1] was Marsai Martin, whose role on Black-ish [2] earned her the awards for outstanding supporting actress in a comedy series and outstanding performance by a youth. She also snagged the honor of outstanding breakthrough performance in a motion picture for her role in Little [3]. After her wins, the 15-year-old star took to Instagram to share her gratitude. "I'm shook. Thank you from the bottom of my heart," she captioned a sweet snap of her with the trophies [4].
Beyoncé, who skipped the red carpet, was another major honoree as she took home seven awards: outstanding female artist, outstanding album (Homecoming: The Live Album [5]), outstanding traditional song ("Spirit" [6]), outstanding contemporary song ("Before I Let Go" [7]), outstanding duo, group, or collaboration ("Brown Skin Girl" [8]), outstanding soundtrack/compilation album (The Lion King: The Gift [9]), and outstanding series or special variety (Homecoming: A Film by Beyoncé [10]).
Also in attendance were Grown-ish [11] costars Chloe Bailey [12], Diggy Simmons, Francia Raisa, and Emily Arlook. Shahadi Wright Joseph, Elaine Welteroth, and Kiki Layne even made glamorous appearances celebrate some of the trailblazing people of color in television, film, music, and literature. Look ahead to see some of the star-studded photos from the main event ahead.
Shahadi Wright Joseph at the 2020 NAACP Image Awards Dinner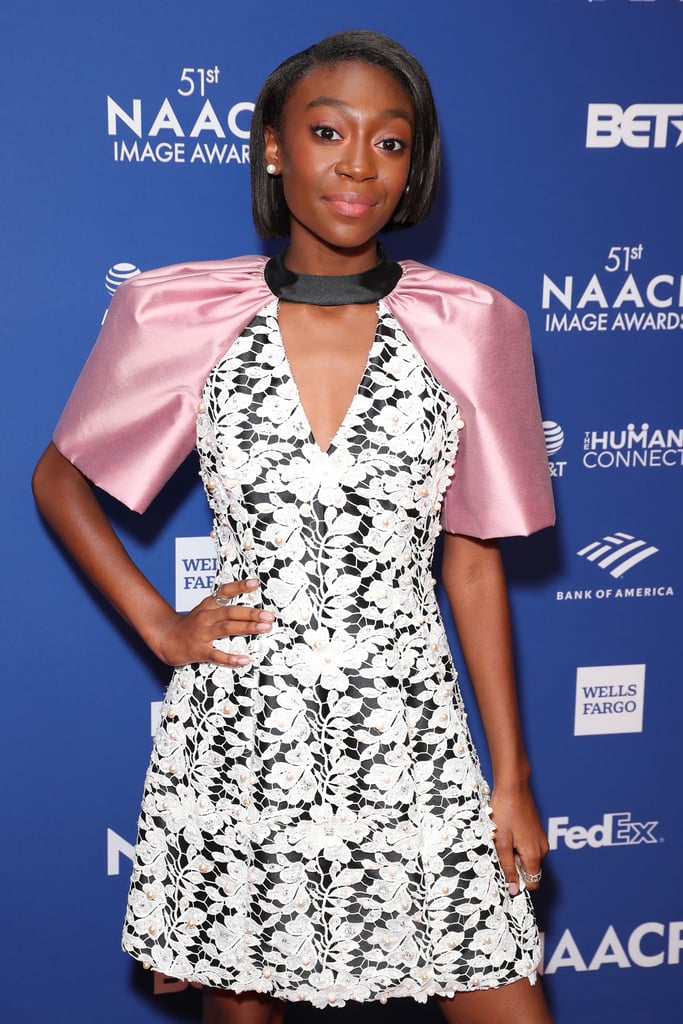 Elaine Welteroth at the 2020 NAACP Image Awards Dinner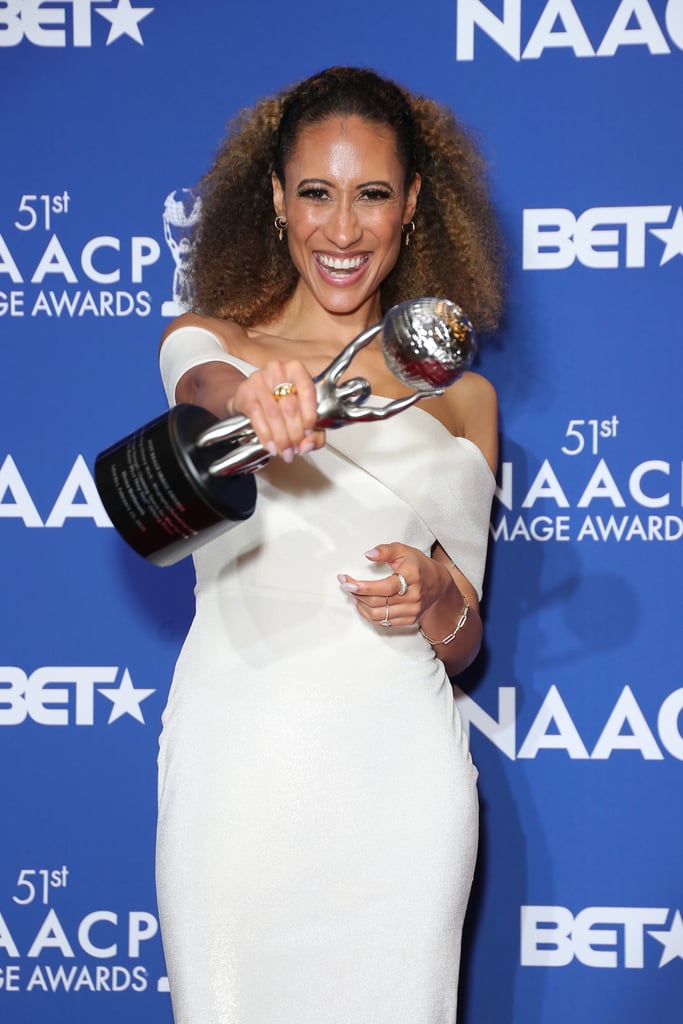 Miles Brown at the 2020 NAACP Image Awards Dinner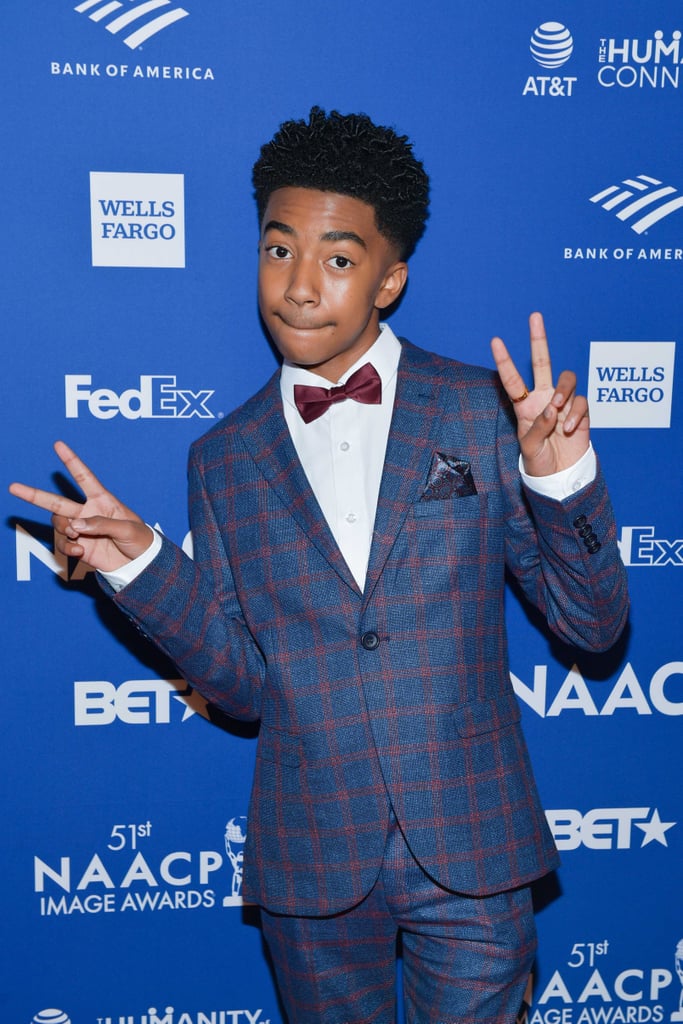 Chloe Bailey at the 2020 NAACP Image Awards Dinner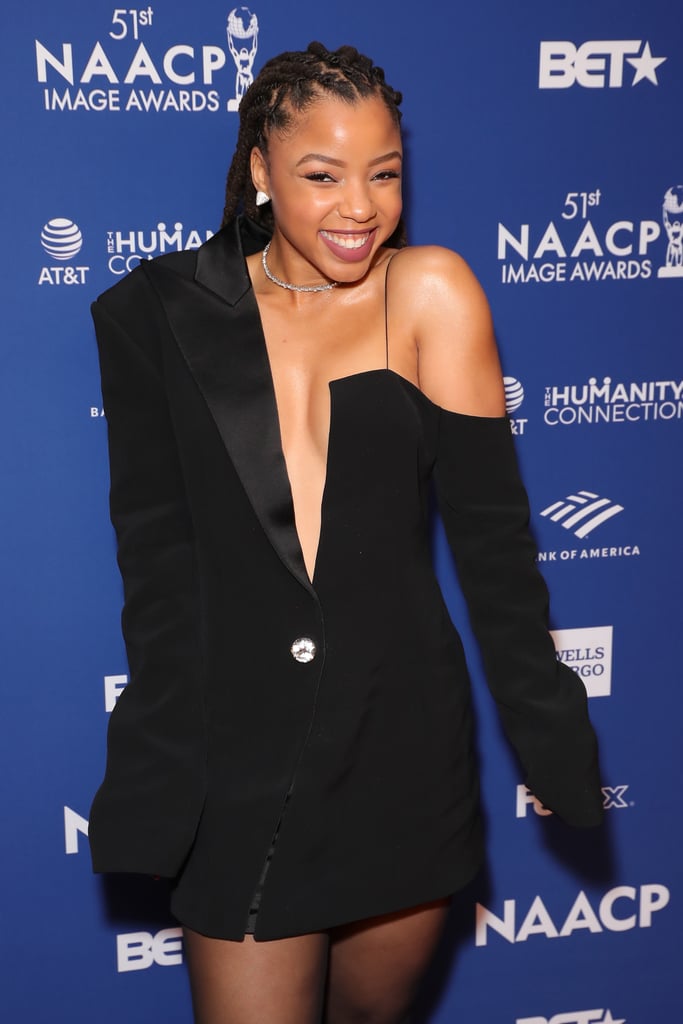 Yvette Nicole Brown at the 2020 NAACP Image Awards Dinner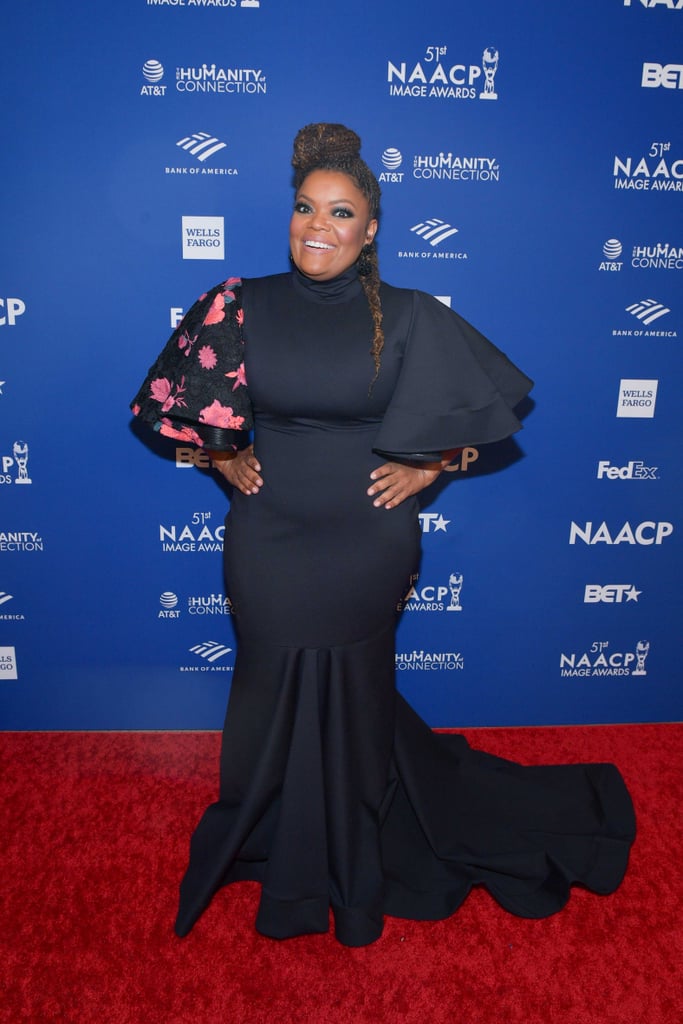 Marsai Martin at the 2020 NAACP Image Awards Dinner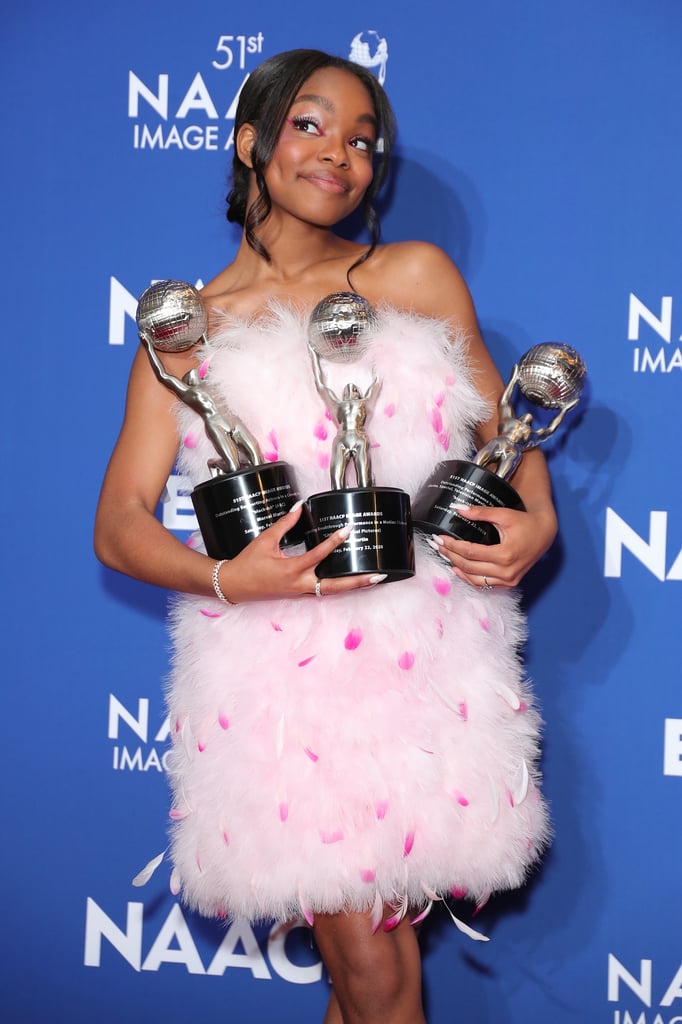 Kiki Layne at the 2020 NAACP Image Awards Dinner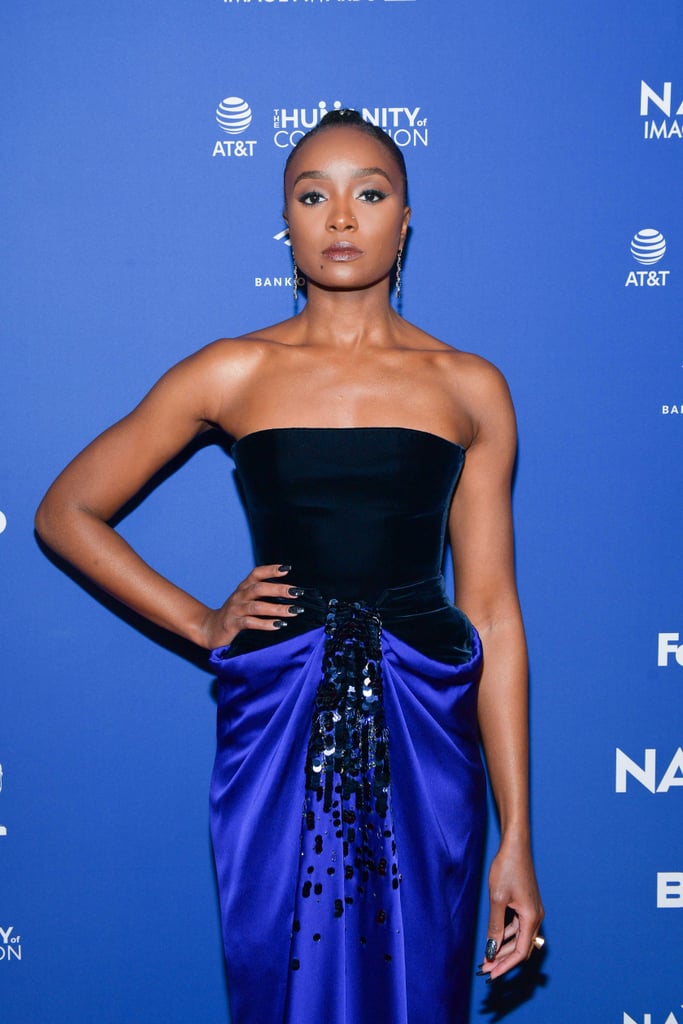 Tichina Arnold at the 2020 NAACP Image Awards Dinner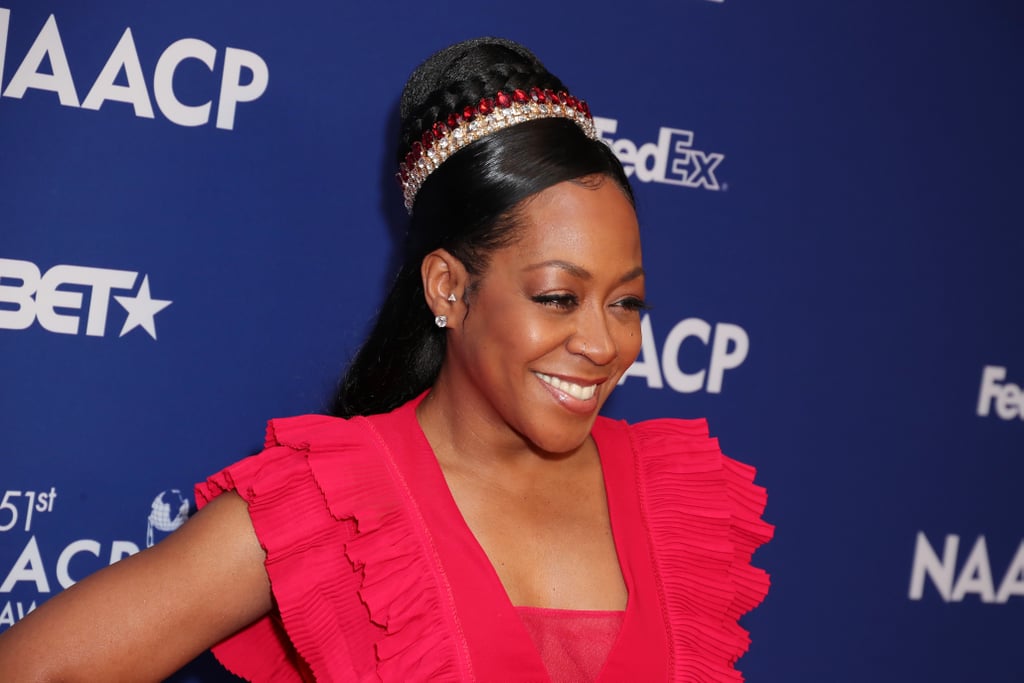 Asante Blackk at the 2020 NAACP Image Awards Dinner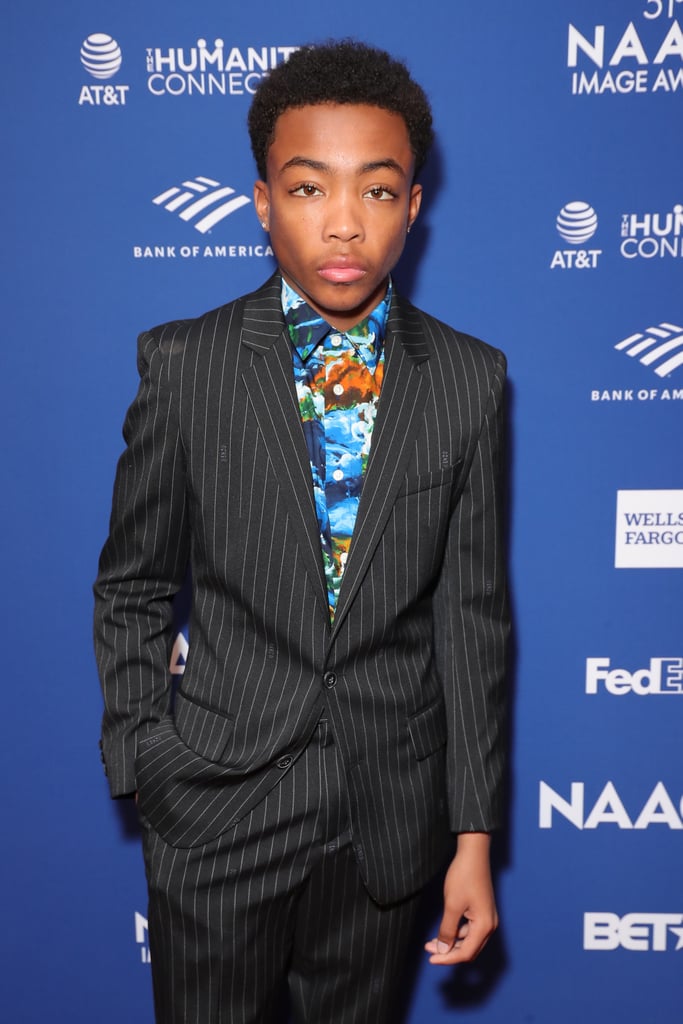 Diggy Simmons at the 2020 NAACP Image Awards Dinner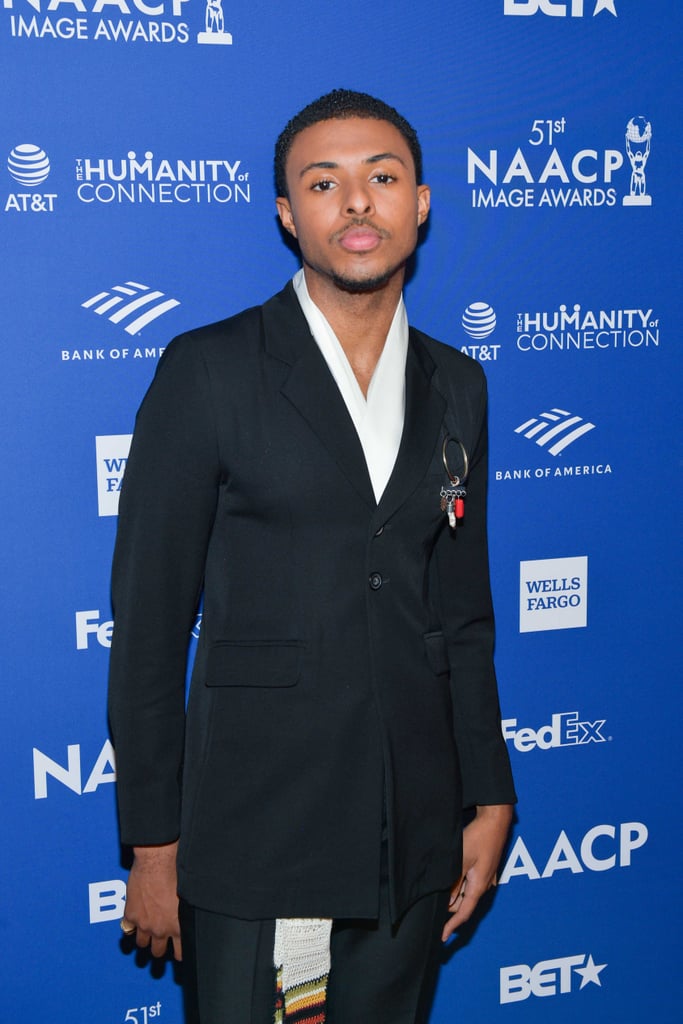 Francia Raisa at the 2020 NAACP Image Awards Dinner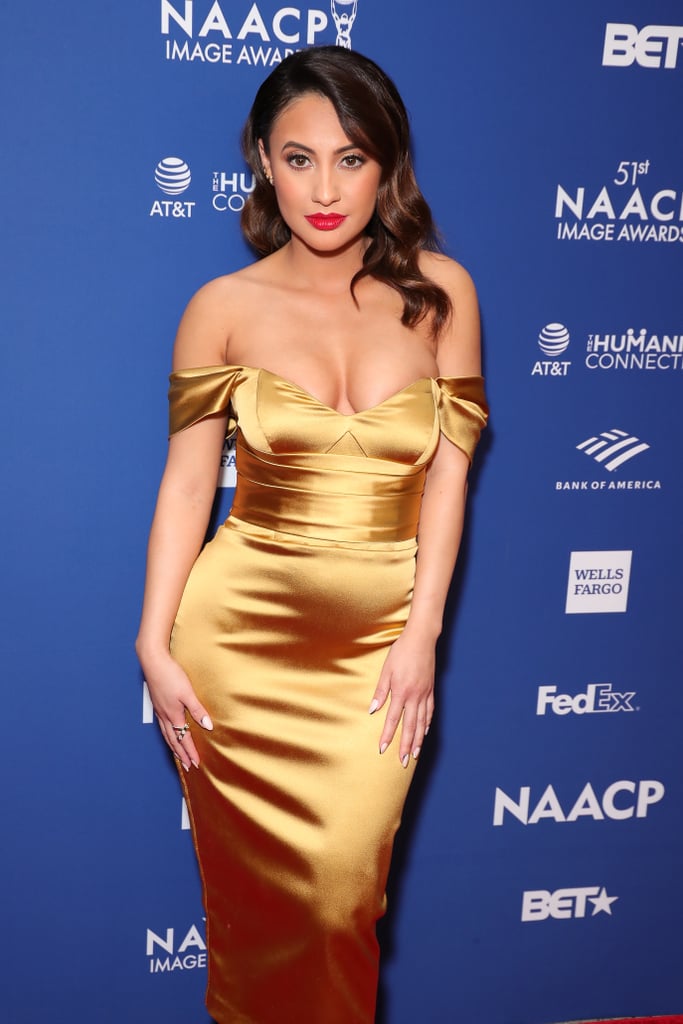 Emily Arlook at the 2020 NAACP Image Awards Dinner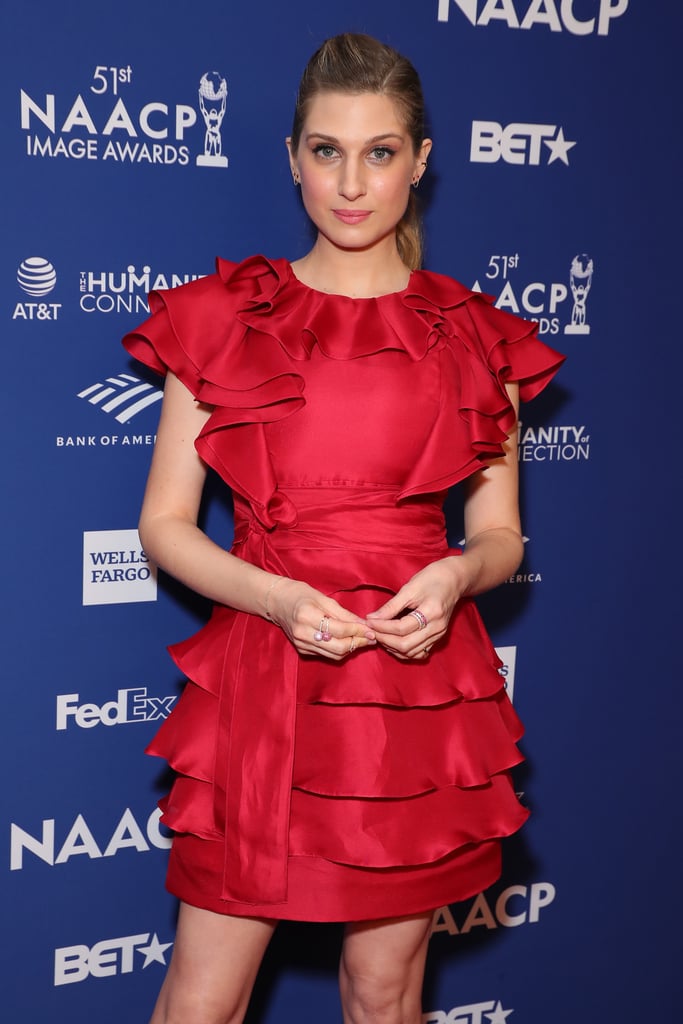 Caleel Harris at the 2020 NAACP Image Awards Dinner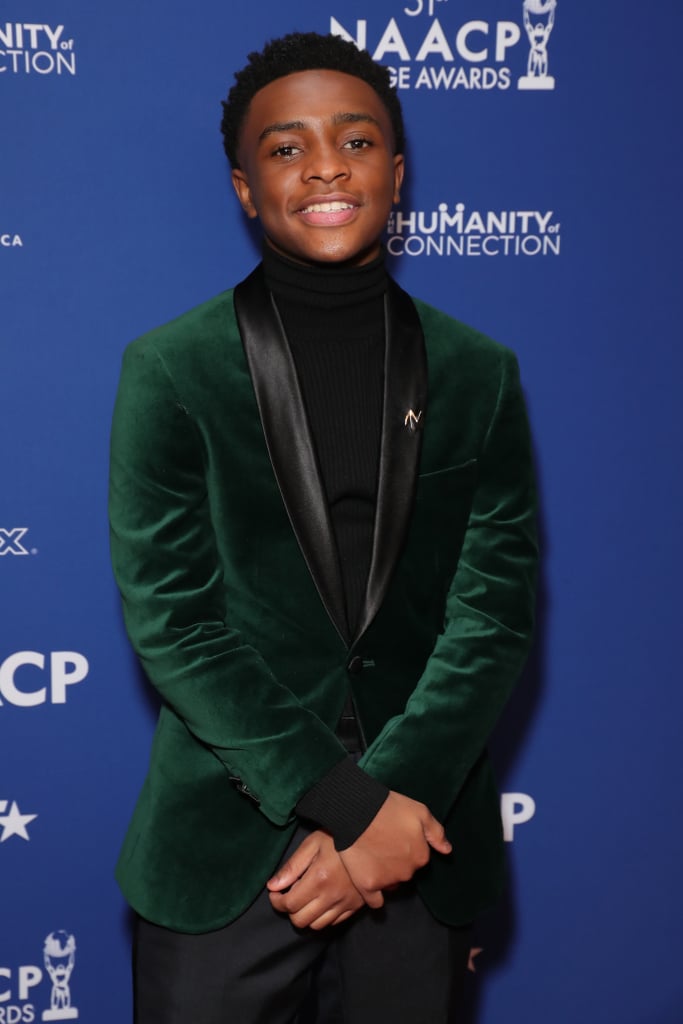 Bianca Lawson at the 2020 NAACP Image Awards Dinner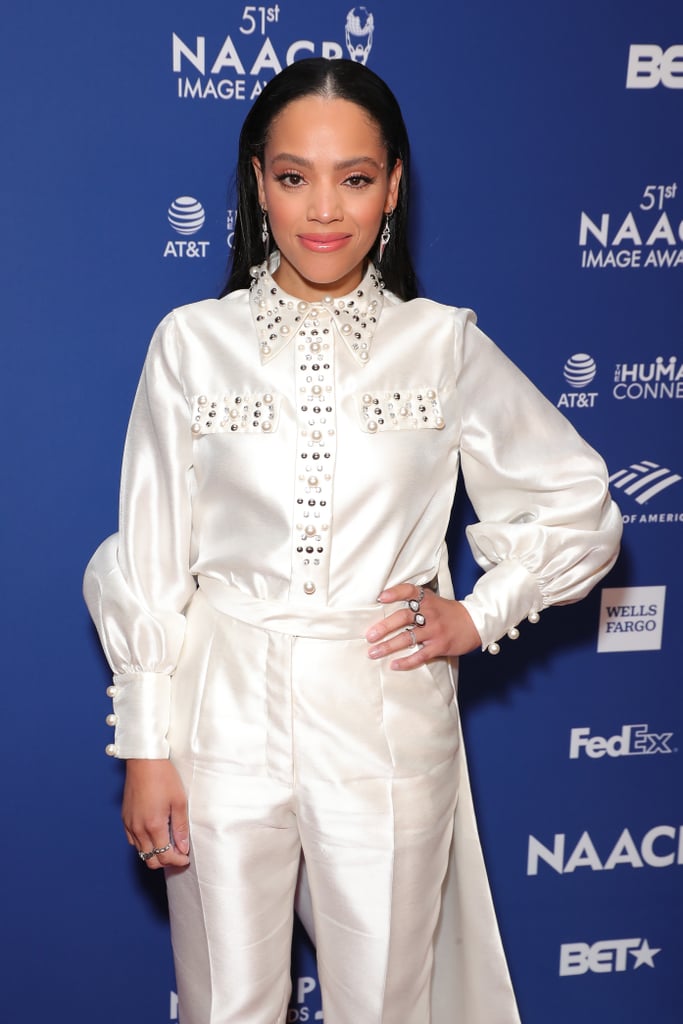 Erica Campbell at the 2020 NAACP Image Awards Dinner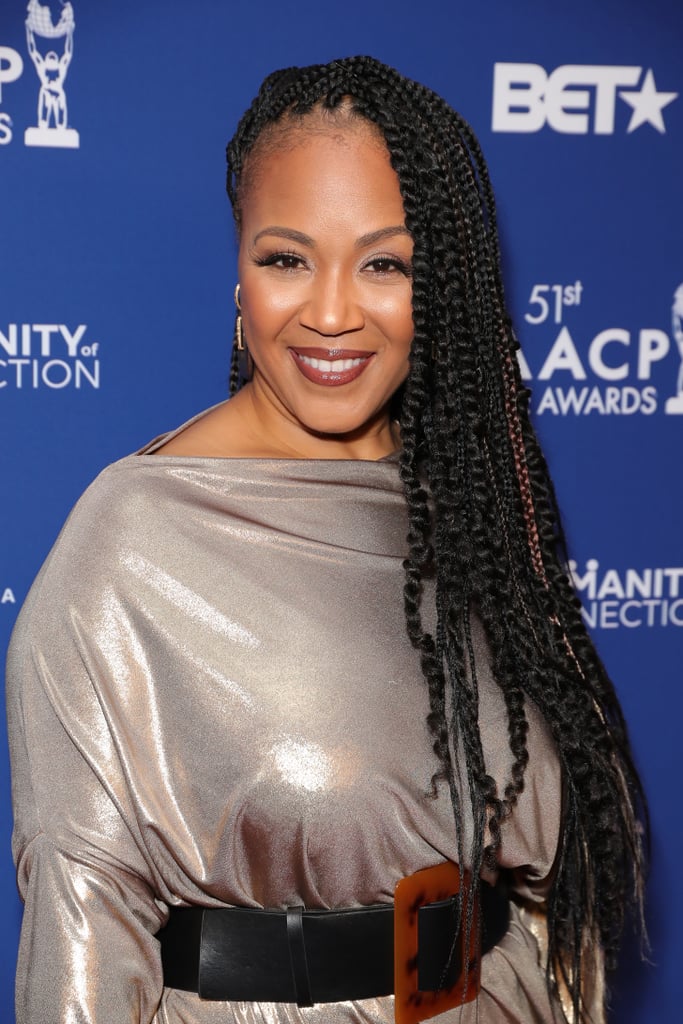 Niecy Nash at the 2020 NAACP Image Awards Dinner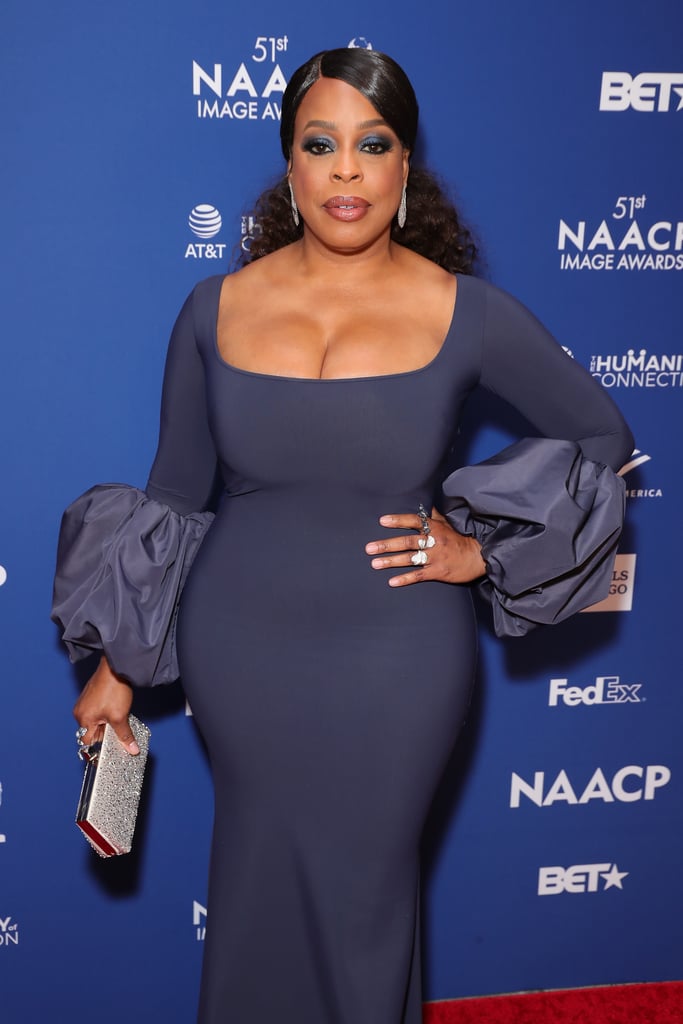 Amanda Seales, Tamera Mowry-Housley, Adrienne Houghton, and Jeanie Mai at NAACP Image Awards Dinner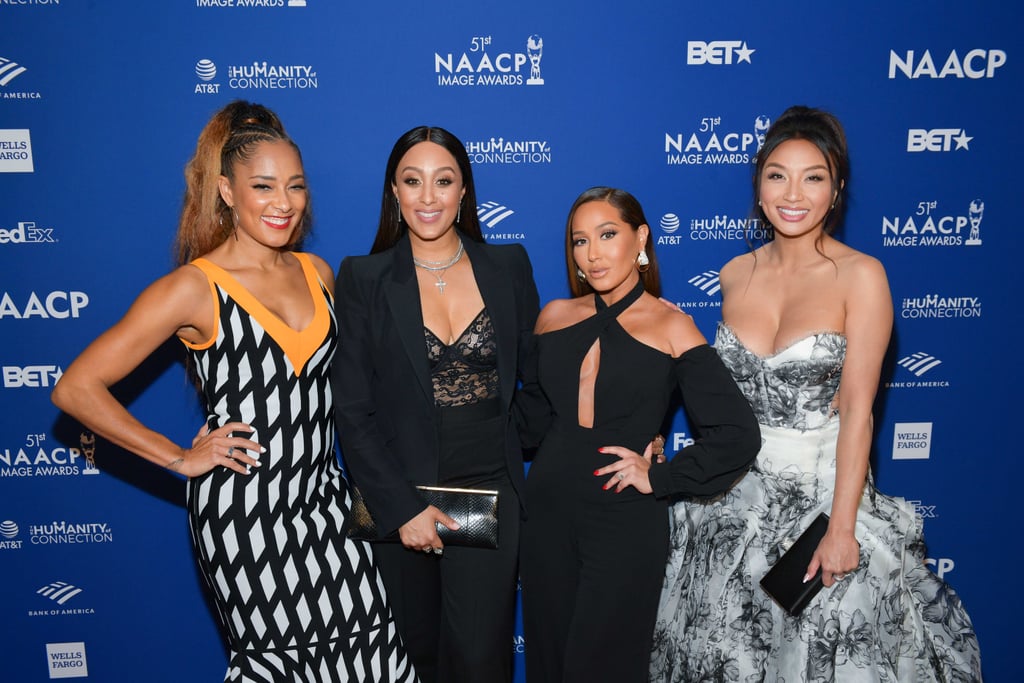 Yara Shahidi and Marsai Martin at the 2020 NAACP Image Awards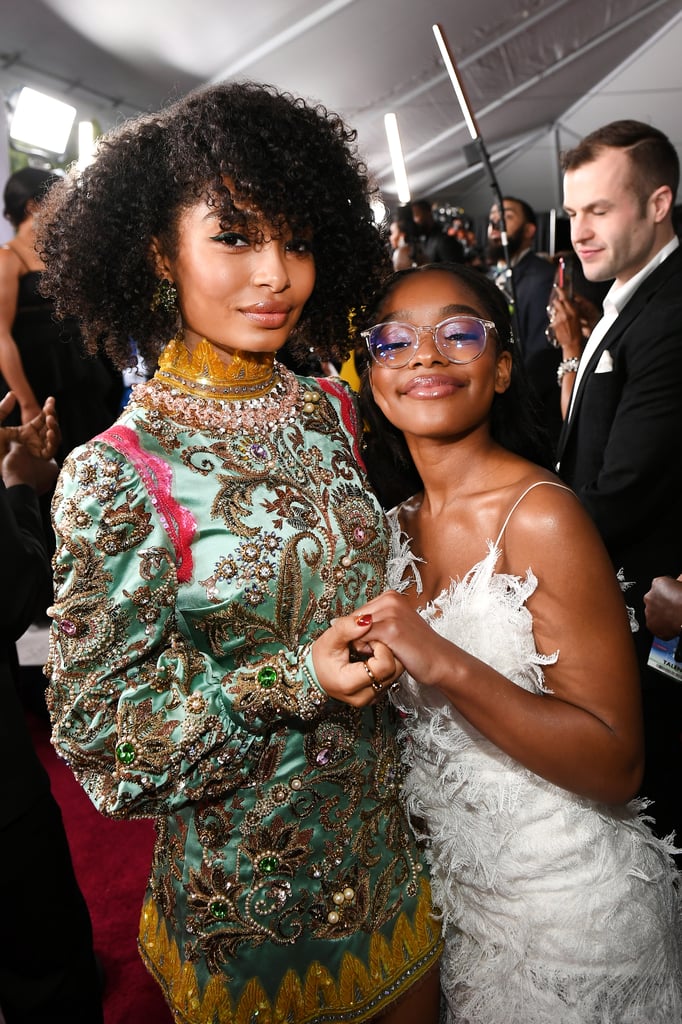 Michael B. Jordan at the 2020 NAACP Image Awards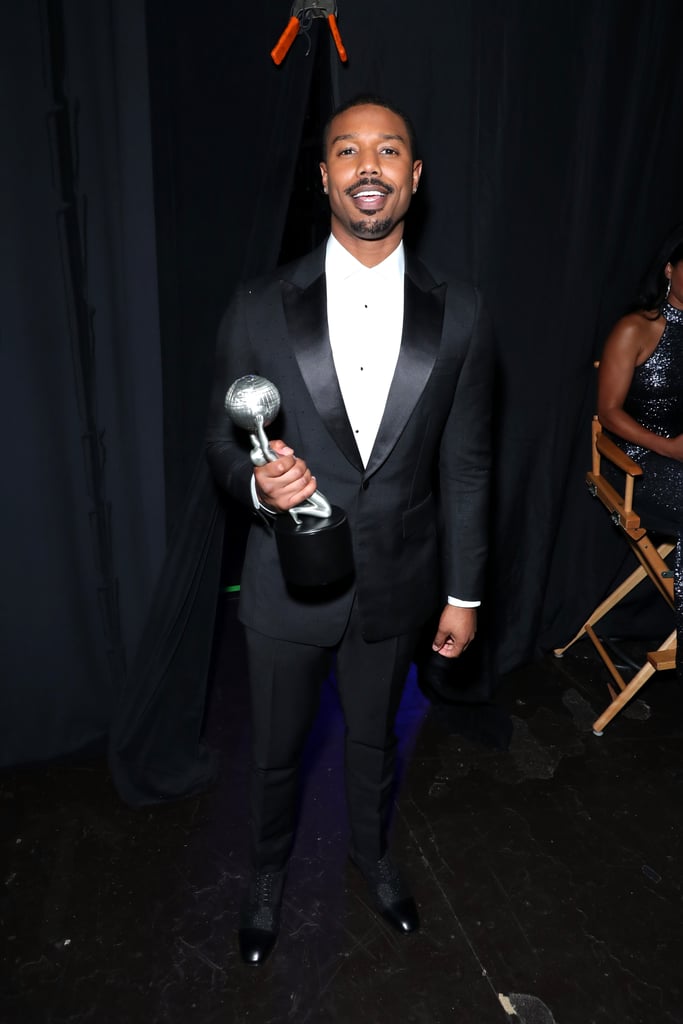 Lizzo and Janelle Monáe at the 2020 NAACP Image Awards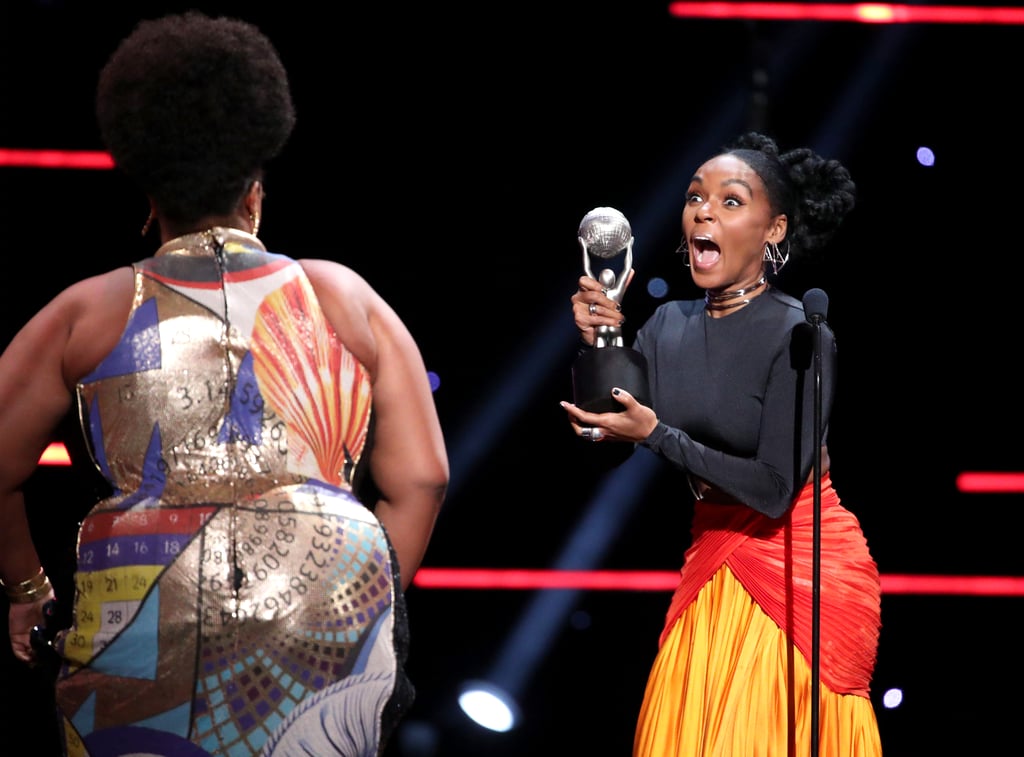 Skip Marley and H.E.R. at the 2020 NAACP Image Awards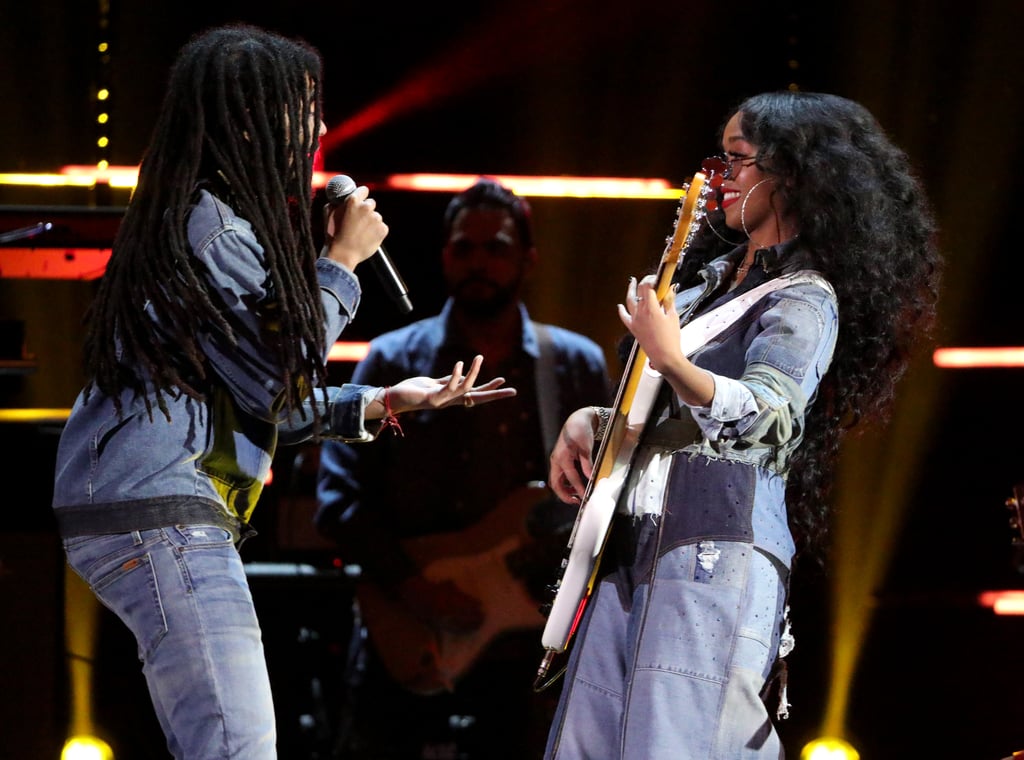 Rihanna at the 2020 NAACP Image Awards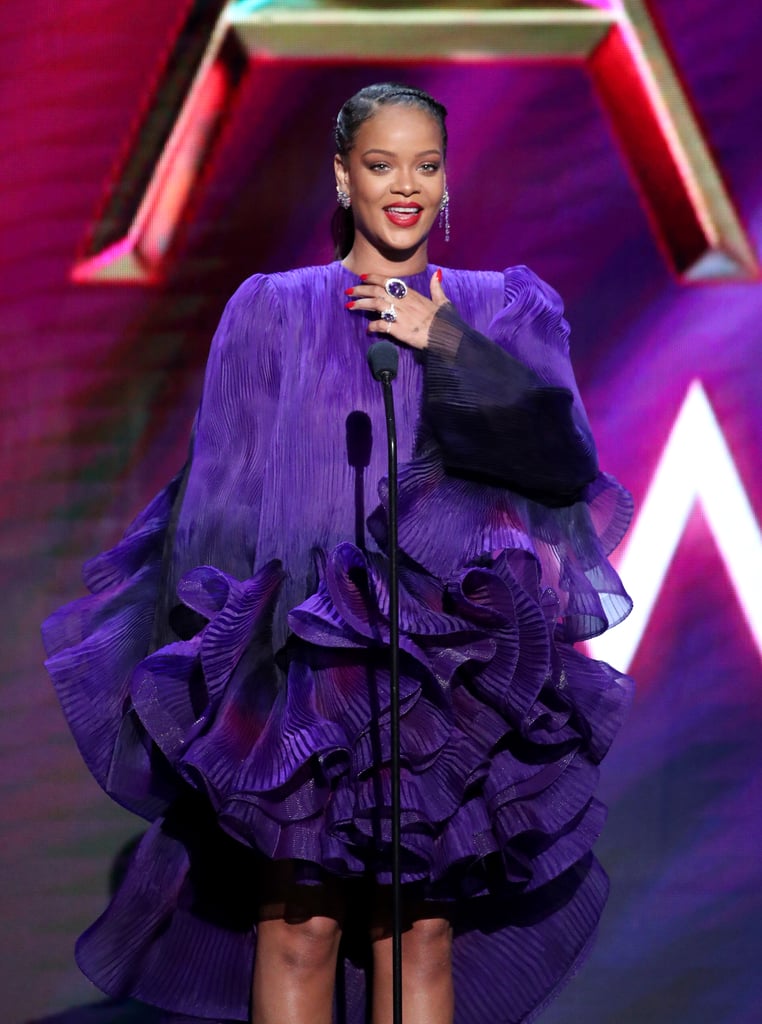 Marsai Martin at the 2020 NAACP Image Awards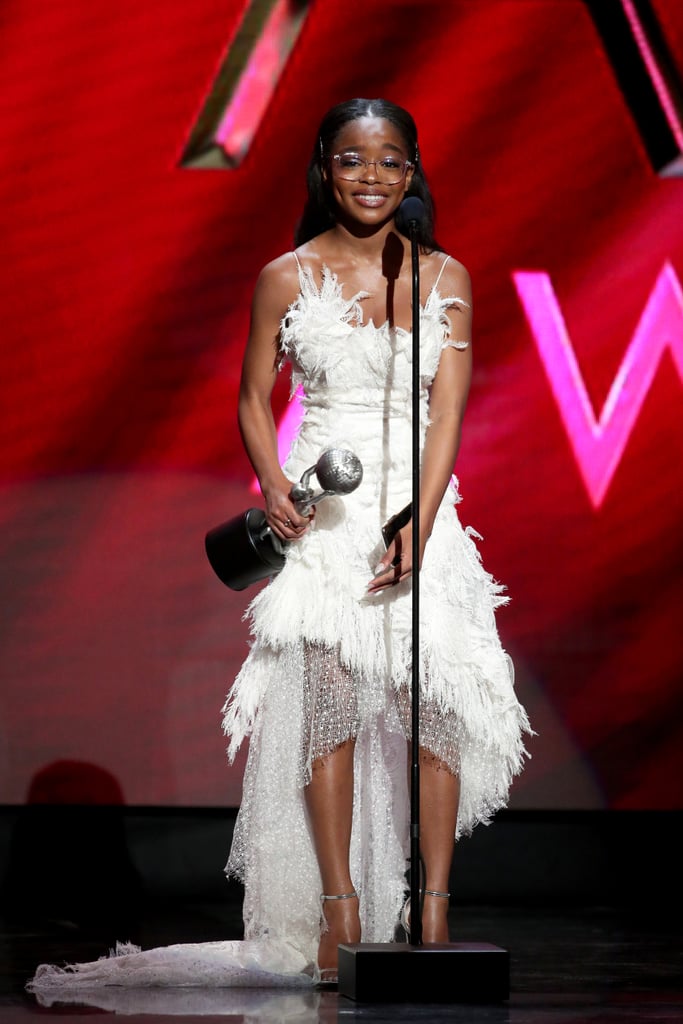 Jamie Foxx at the 2020 NAACP Image Awards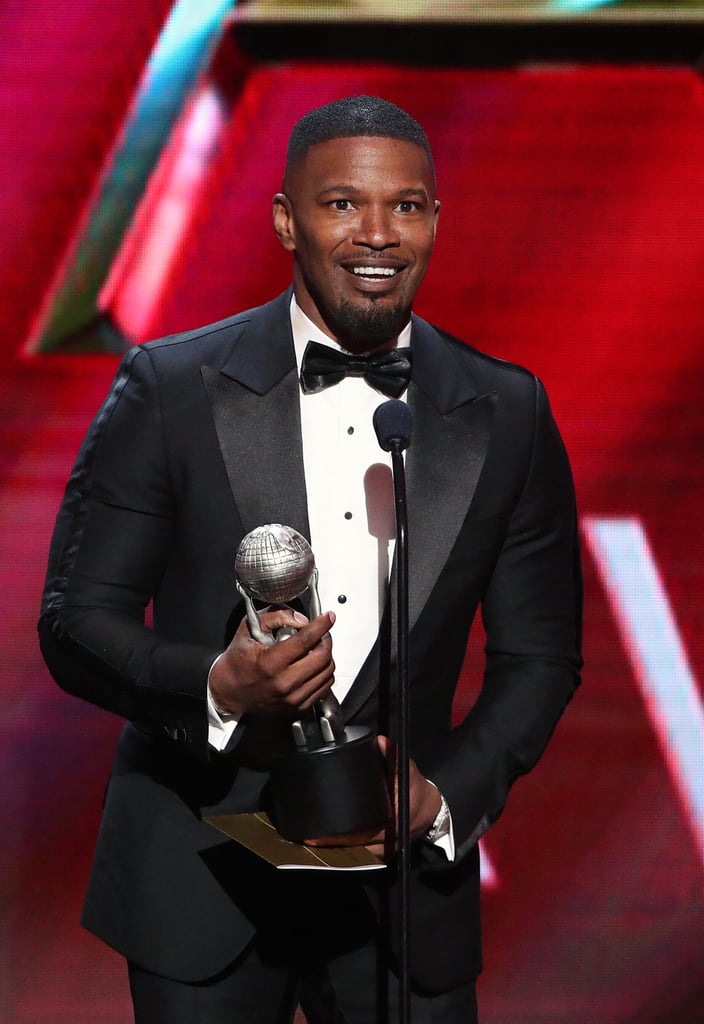 Jill Scott at the 2020 NAACP Image Awards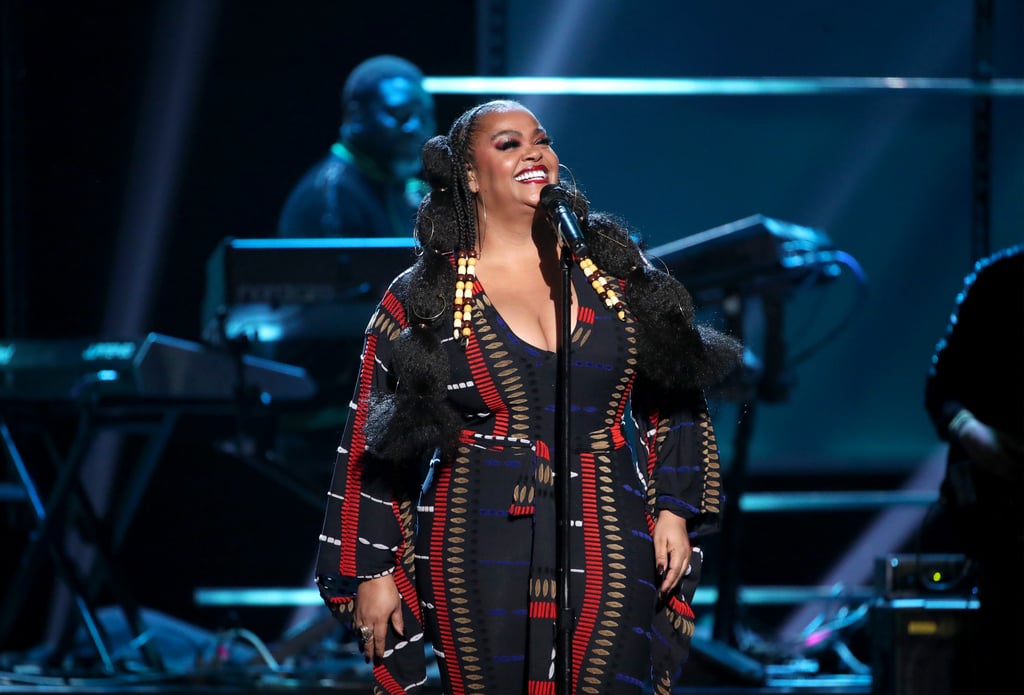 Storm Reid and Marsai Martin at the 2020 NAACP Image Awards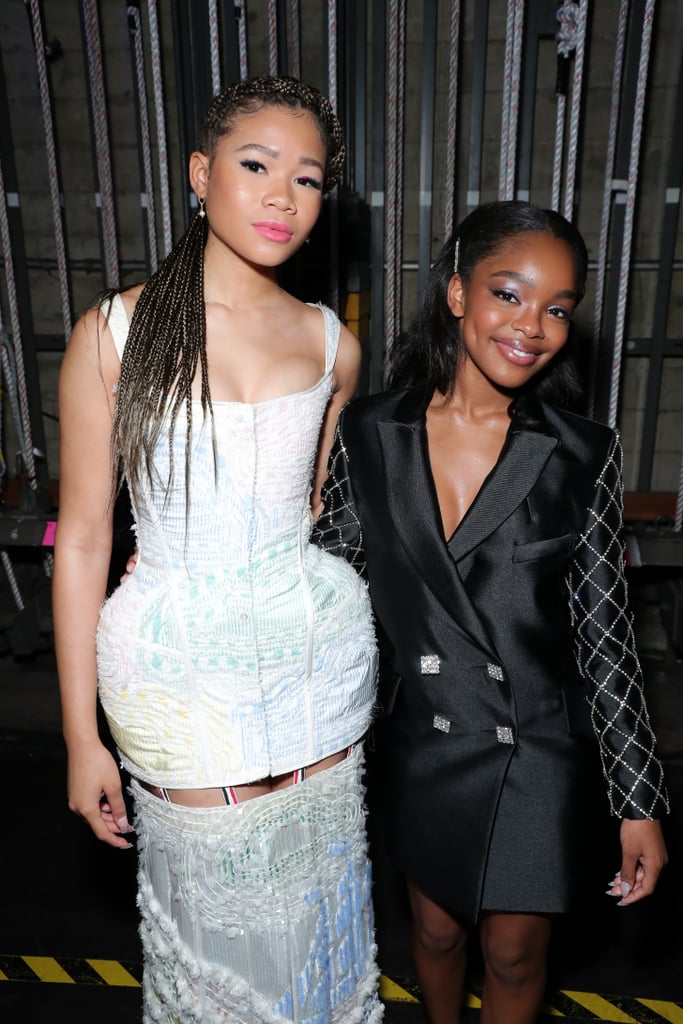 Lena Waithe at the 2020 NAACP Image Awards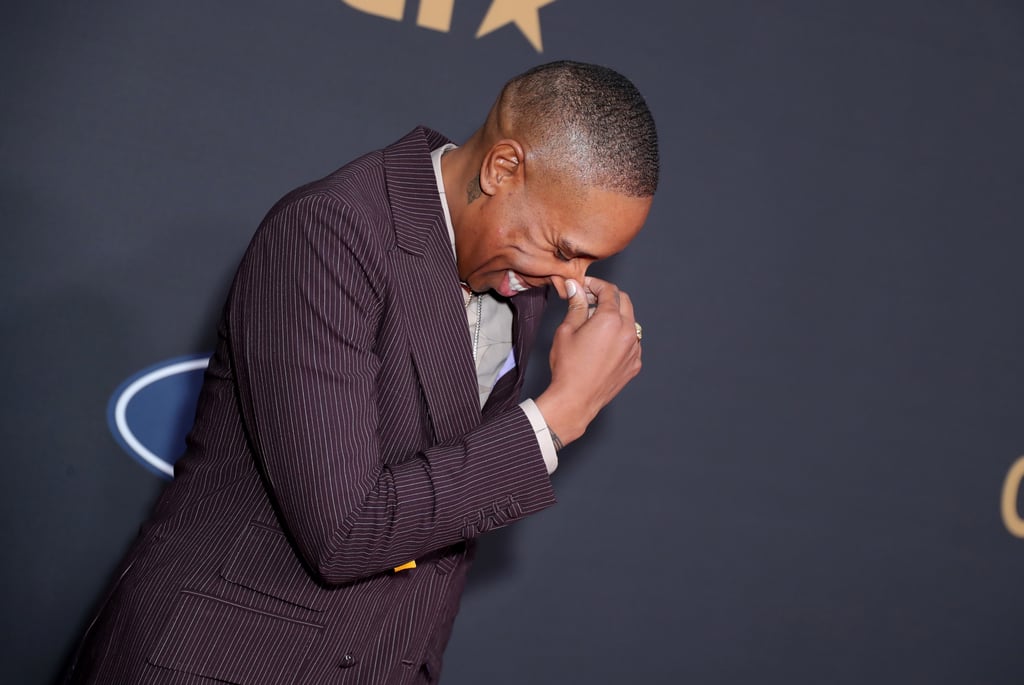 Lizzo at the 2020 NAACP Image Awards
Janelle Monáe at the 2020 NAACP Image Awards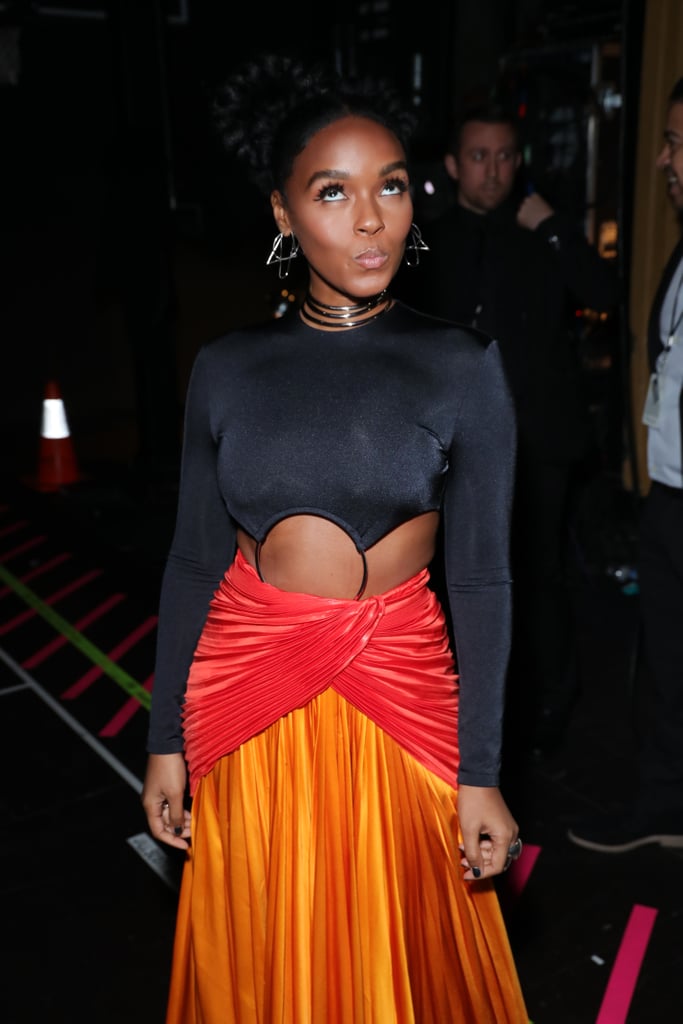 Michael B. Jordan at the 2020 NAACP Image Awards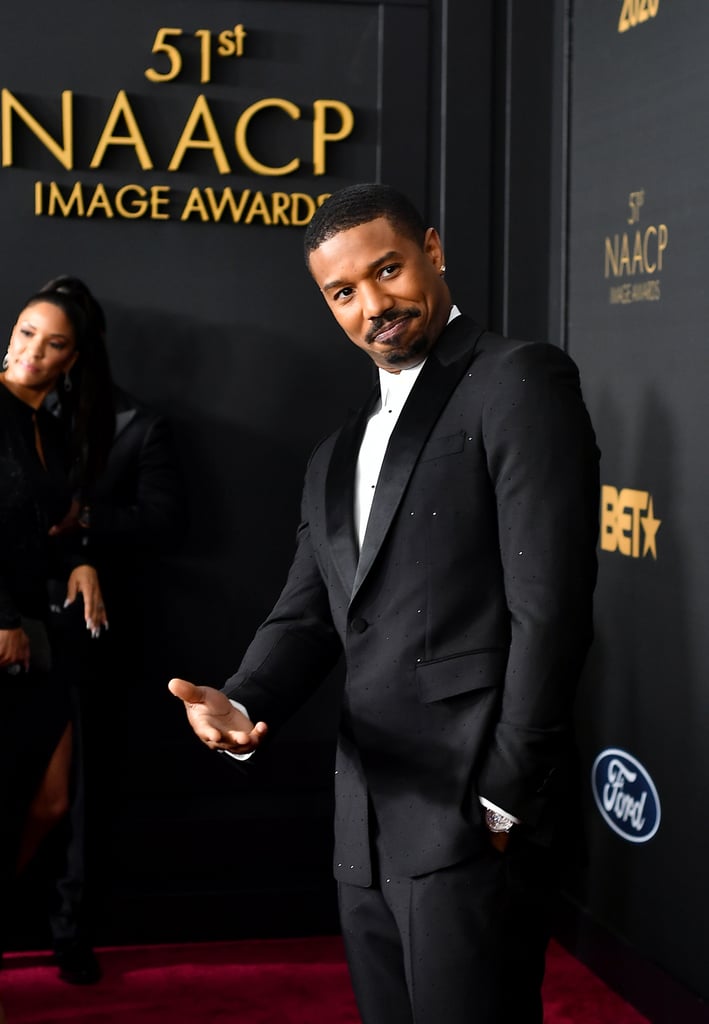 Cynthia Erivo at the 2020 NAACP Image Awards
Diggy Simmons at the 2020 NAACP Image Awards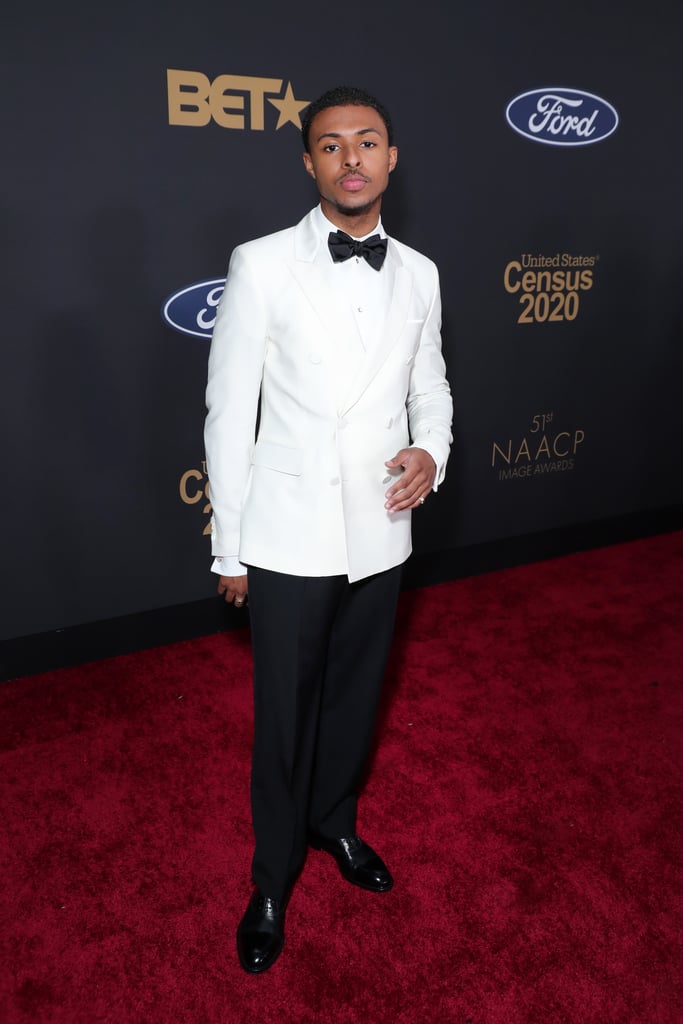 Michael B. Jordan and Lizzo at the 2020 NAACP Image Awards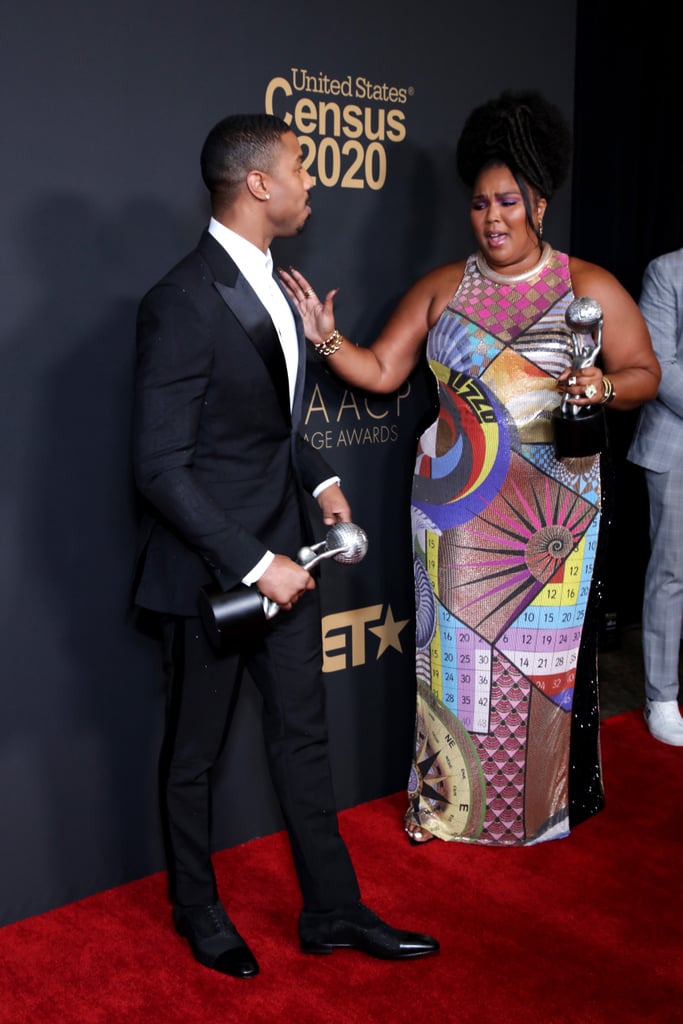 Cynthia Erivo at the 2020 NAACP Image Awards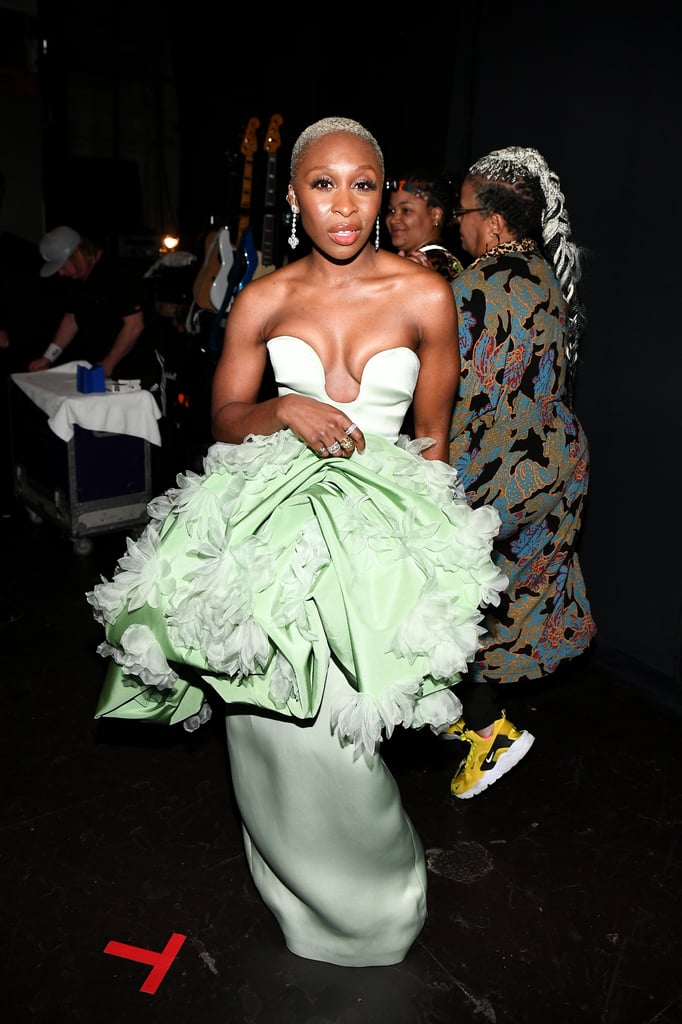 Marcus Scribner at the 2020 NAACP Image Awards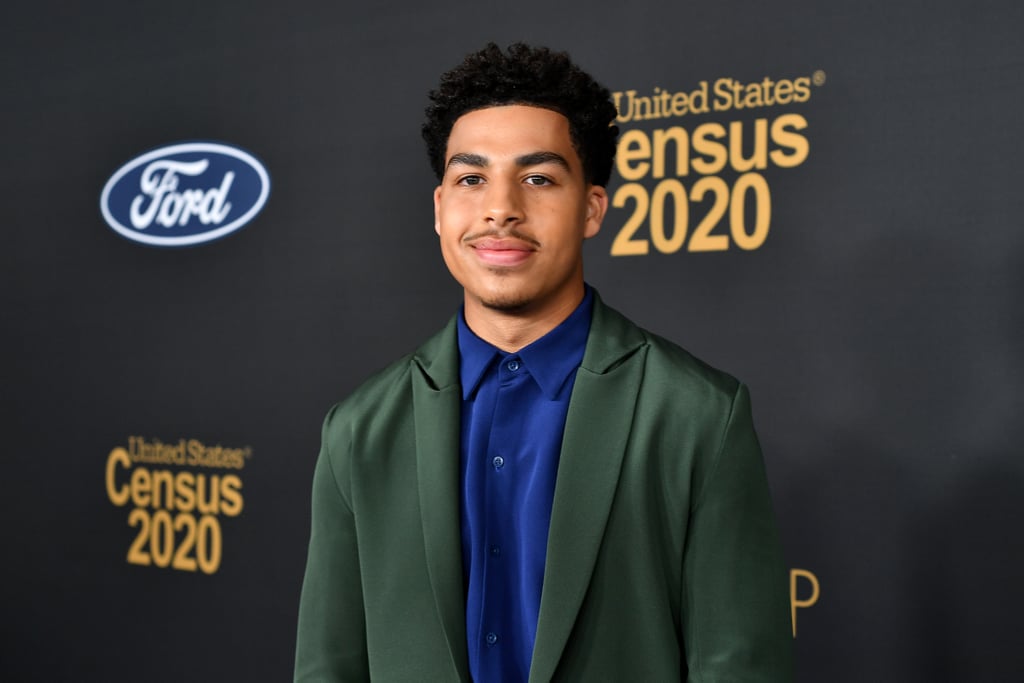 Lexi Underwood at the 2020 NAACP Image Awards Dinner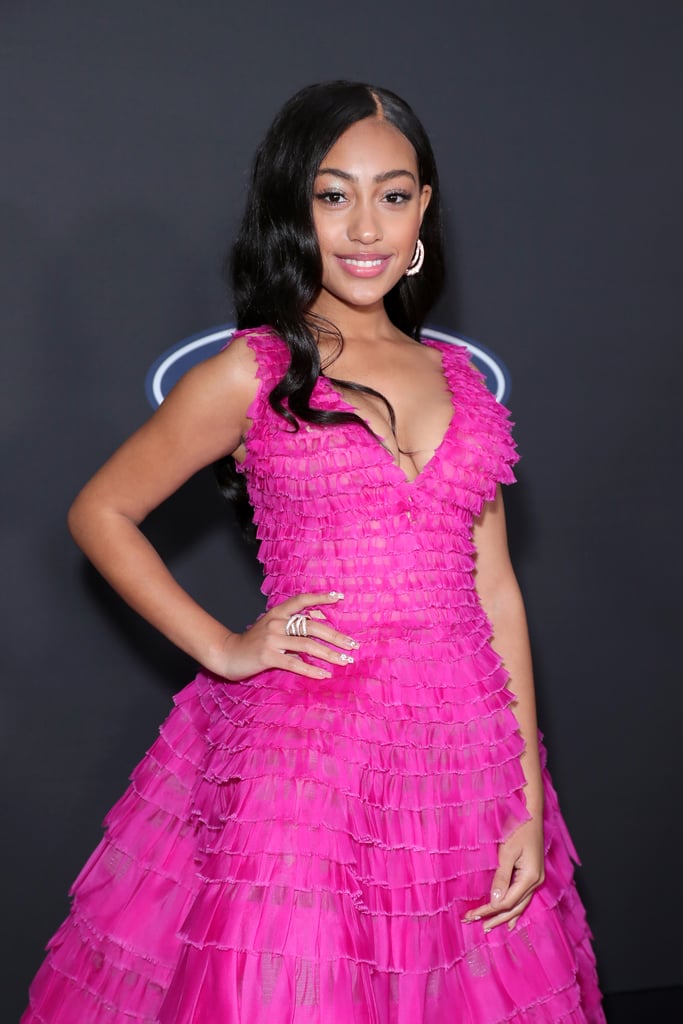 Tichina Arnold at the 2020 NAACP Image Awards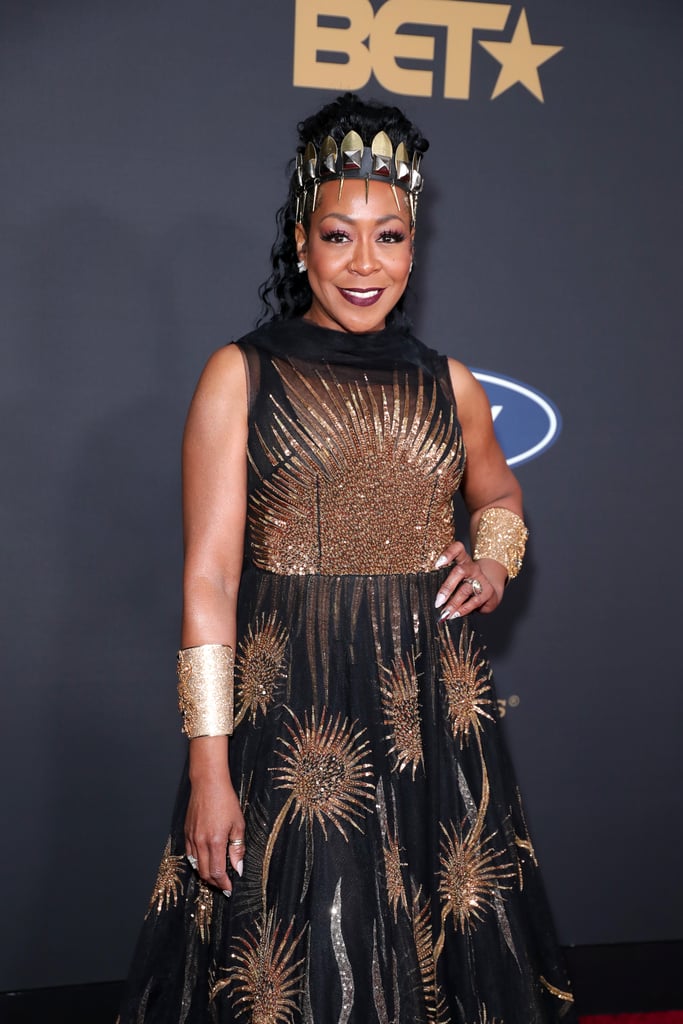 Michael B. Jordan and Janelle Monáe at the 2020 NAACP Image Awards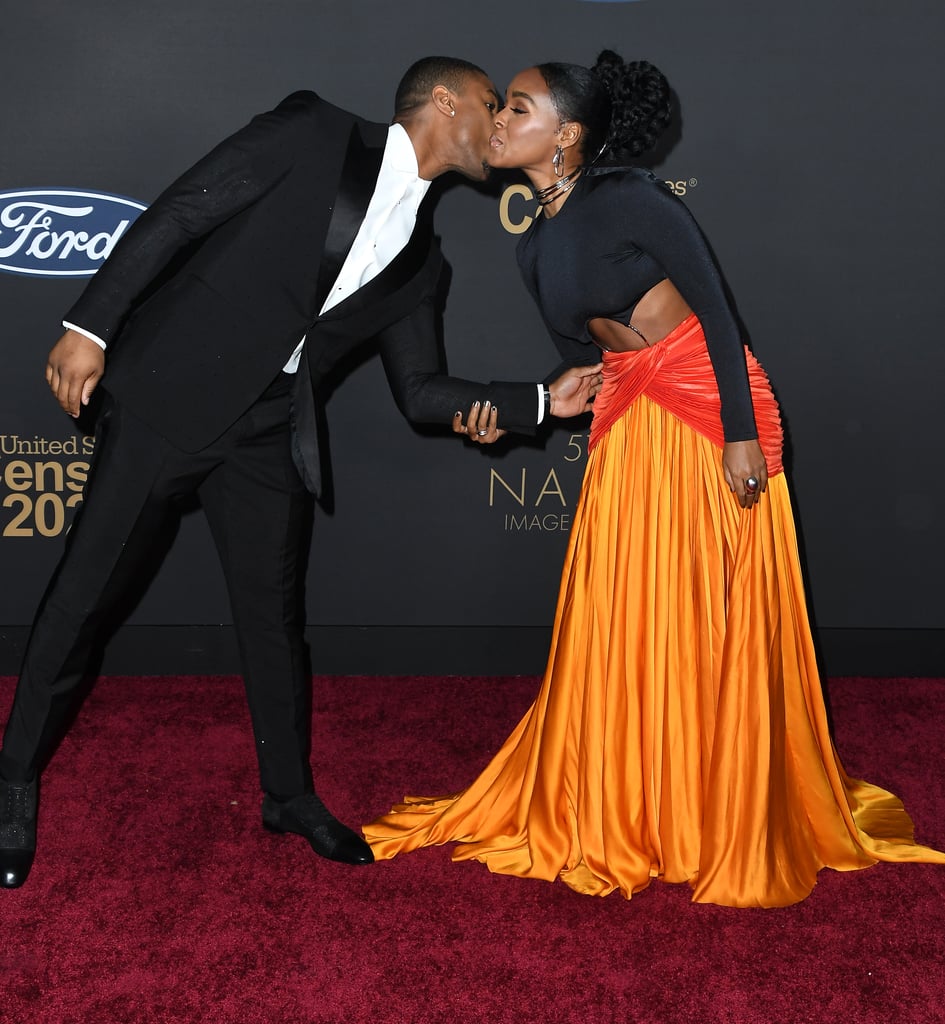 Angela Bassett at the 2020 NAACP Image Awards
Asher Goldstein, Brie Larson, Michael B. Jordan, and Bryan Stevenson at the 2020 NAACP Image Awards
Tracee Ellis Ross at the 2020 NAACP Image Awards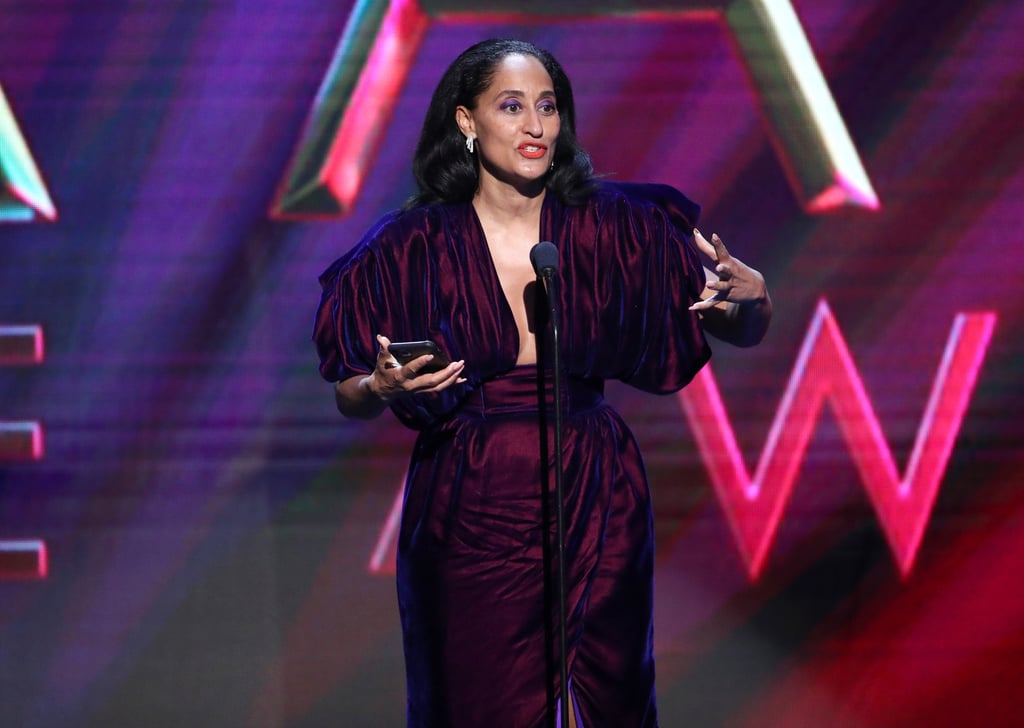 Tracee Ellis Ross at the 2020 NAACP Image Awards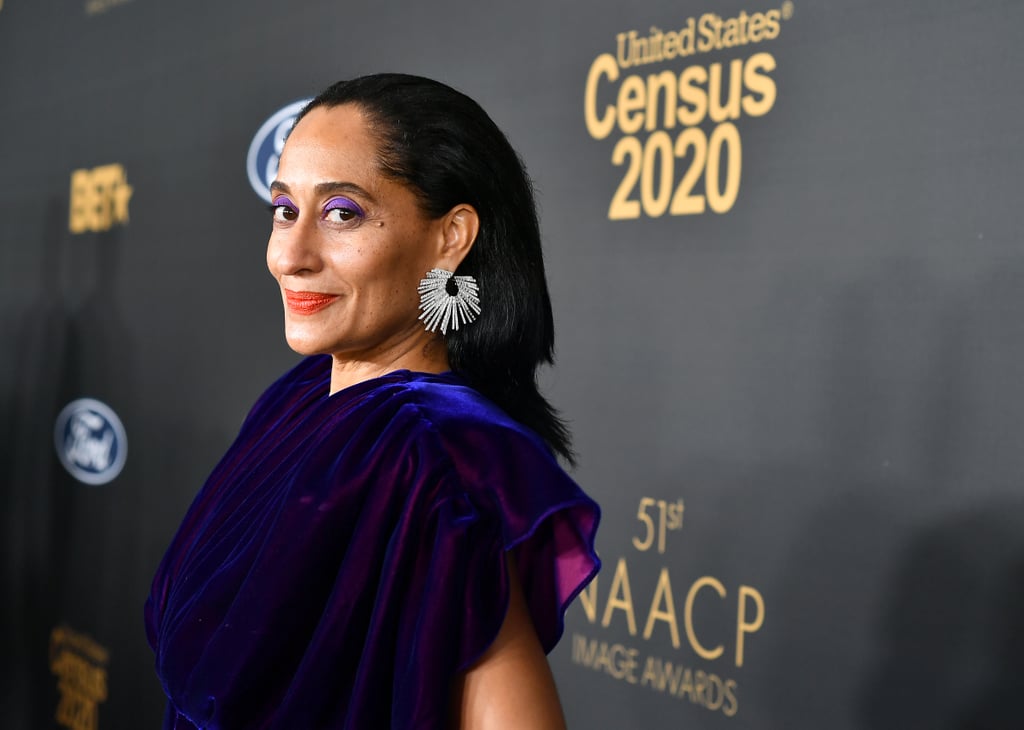 Janelle Monáe at the 2020 NAACP Image Awards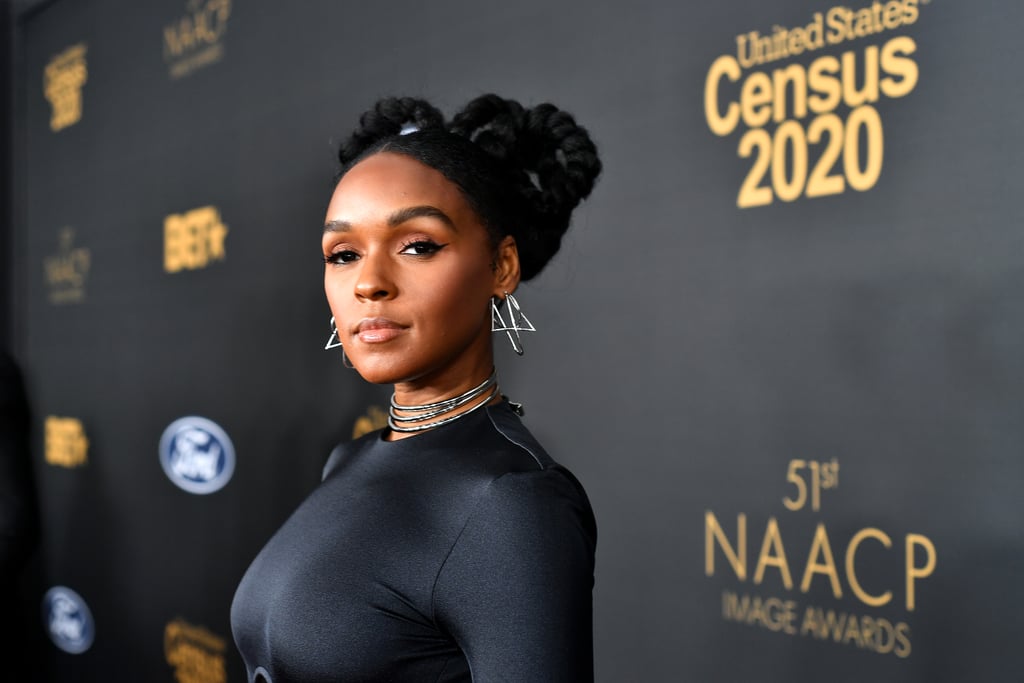 Parker Curry at the 2020 NAACP Image Awards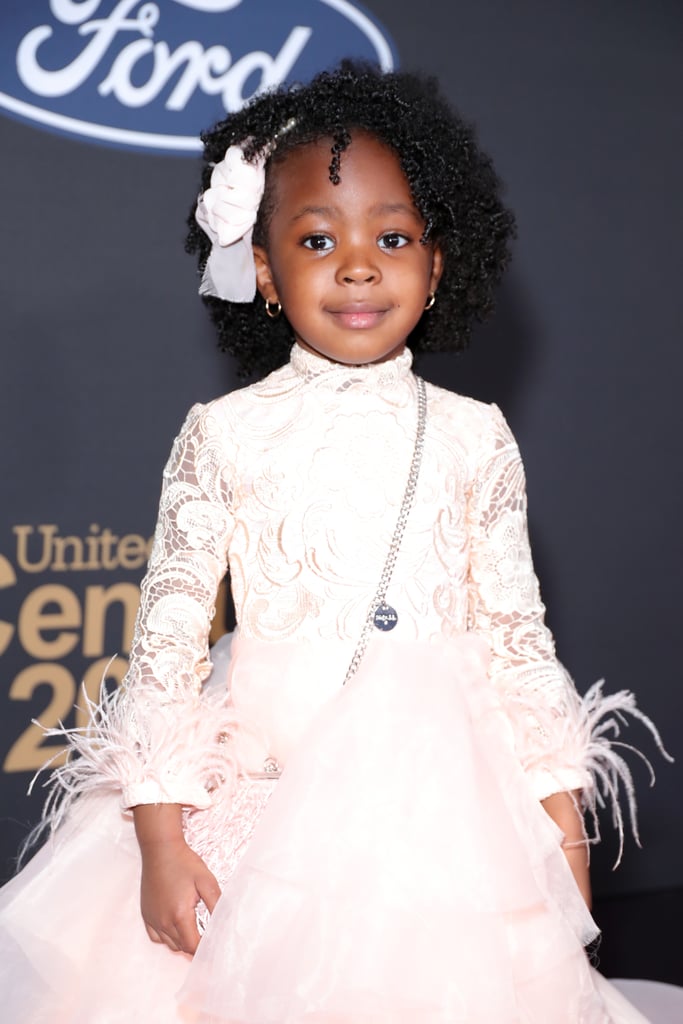 Cynthia Erivo at the 2020 NAACP Image Awards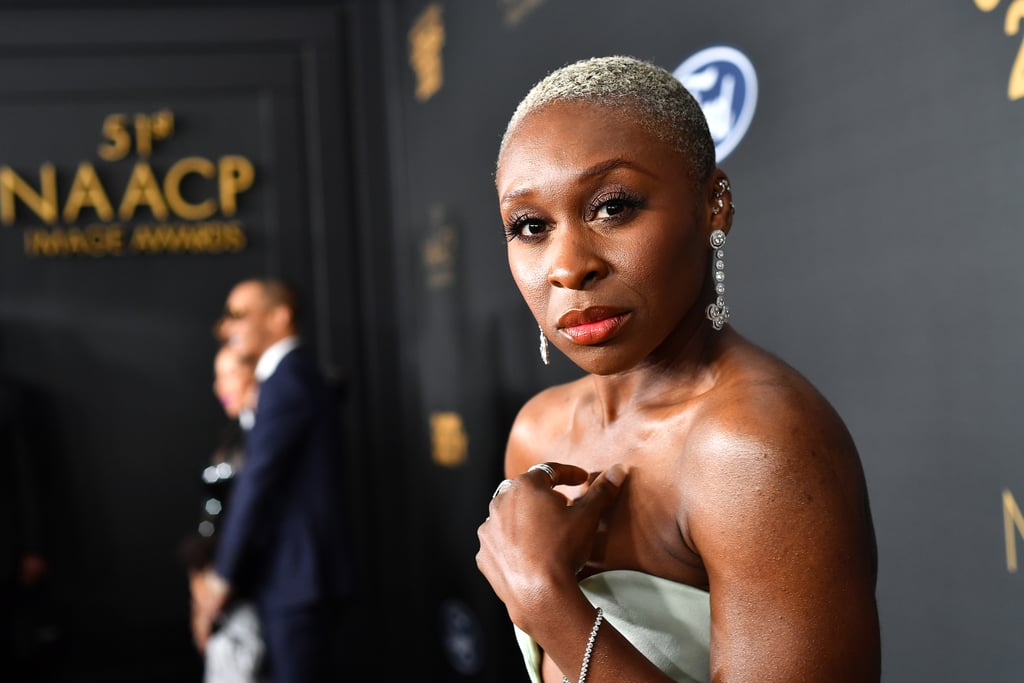 Brie Larson at the 2020 NAACP Image Awards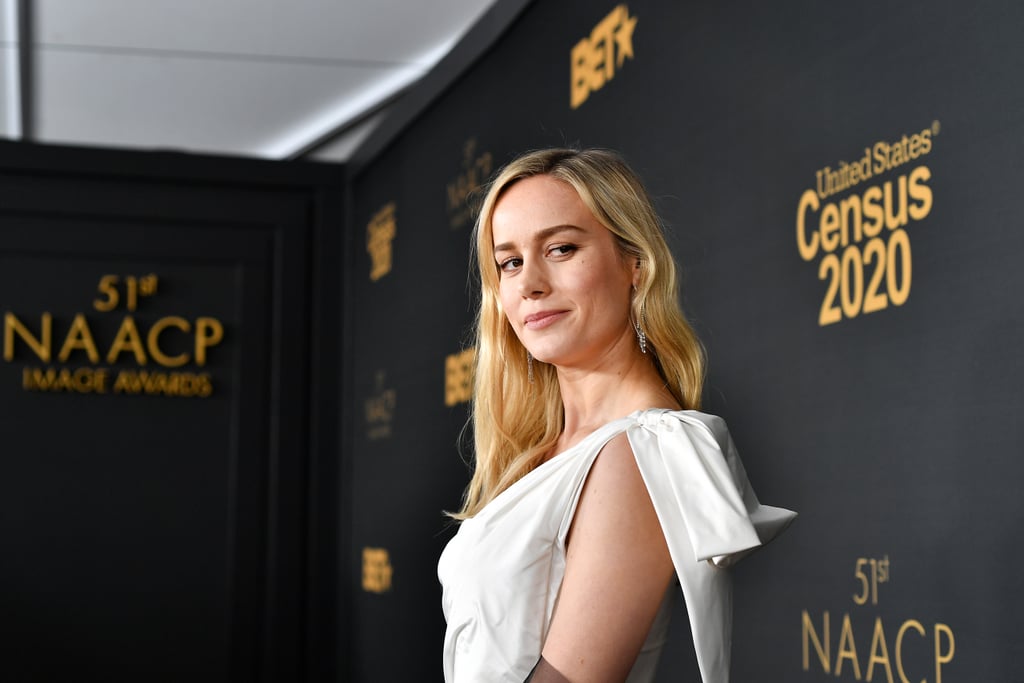 Jamie Foxx, Brie Larson, and Michael B. Jordan at the 2020 NAACP Image Awards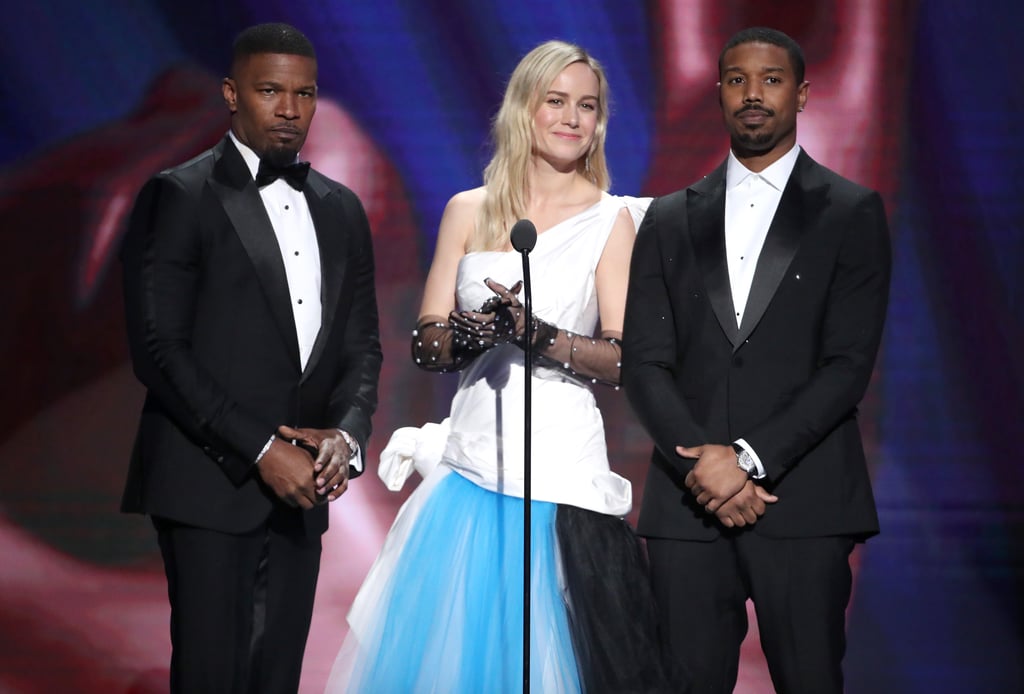 Erica Ash at the 2020 NAACP Image Awards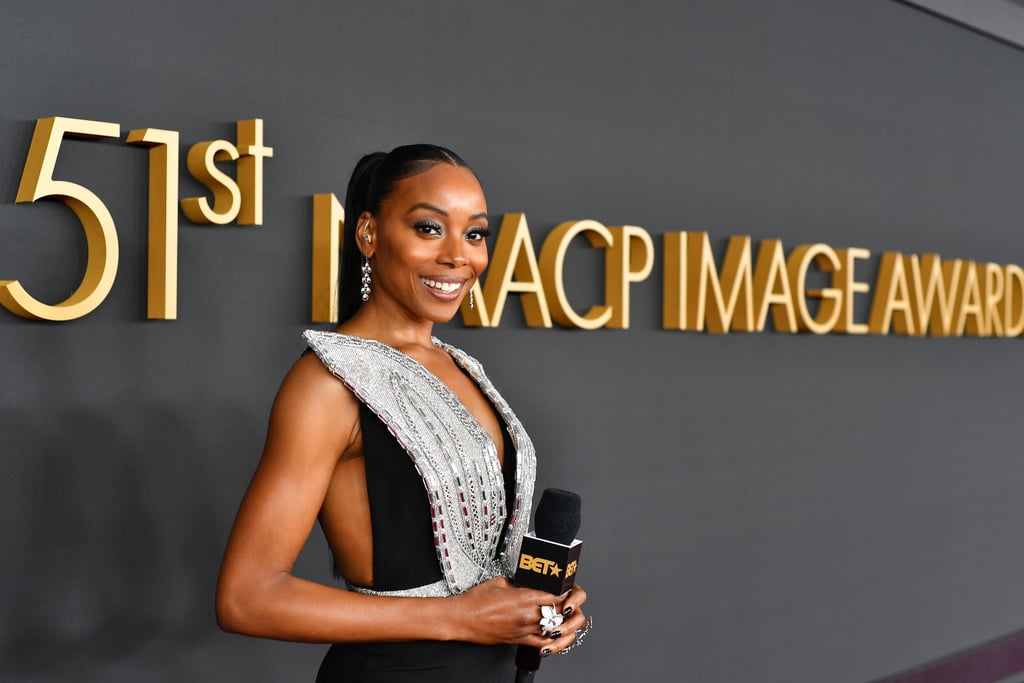 Rihanna at the 2020 NAACP Image Awards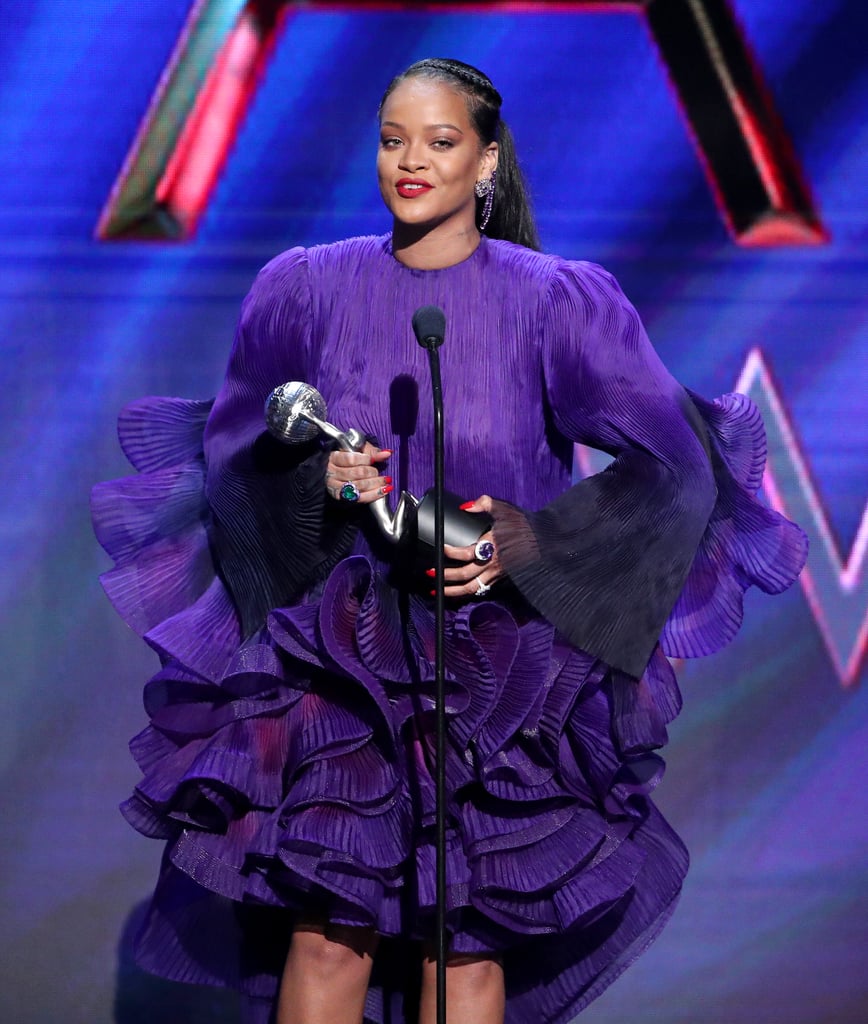 Lizzo at the 2020 NAACP Image Awards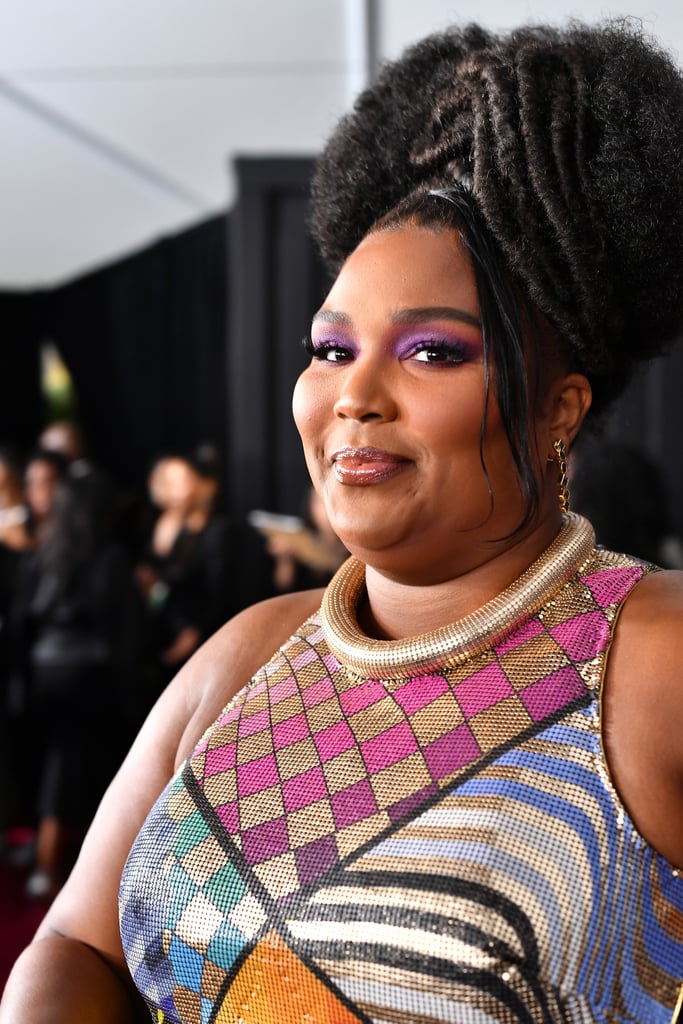 Miles Brown at the 2020 NAACP Image Awards
Melina Matsoukas at the 2020 NAACP Image Awards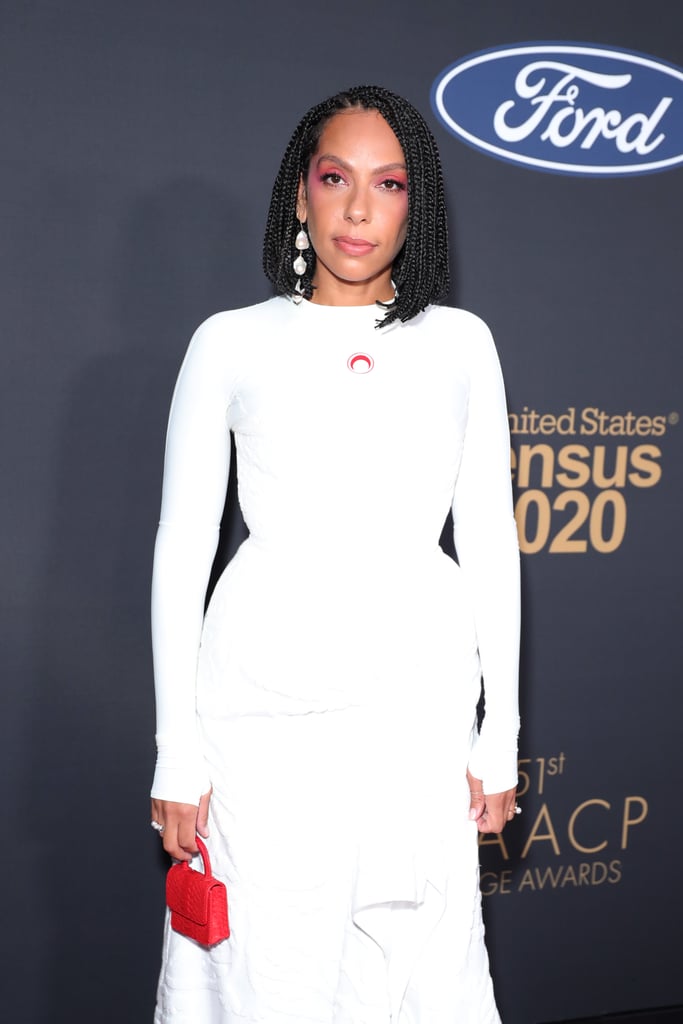 Michael B. Jordan and Octavia Spencer at the 2020 NAACP Image Awards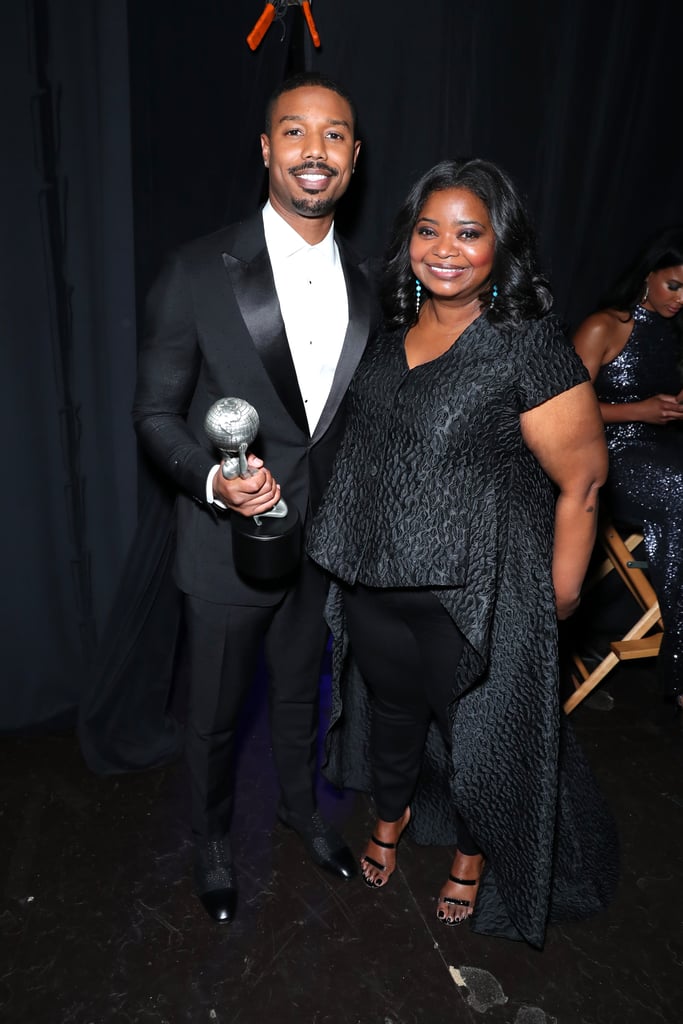 T.I. at the 2020 NAACP Image Awards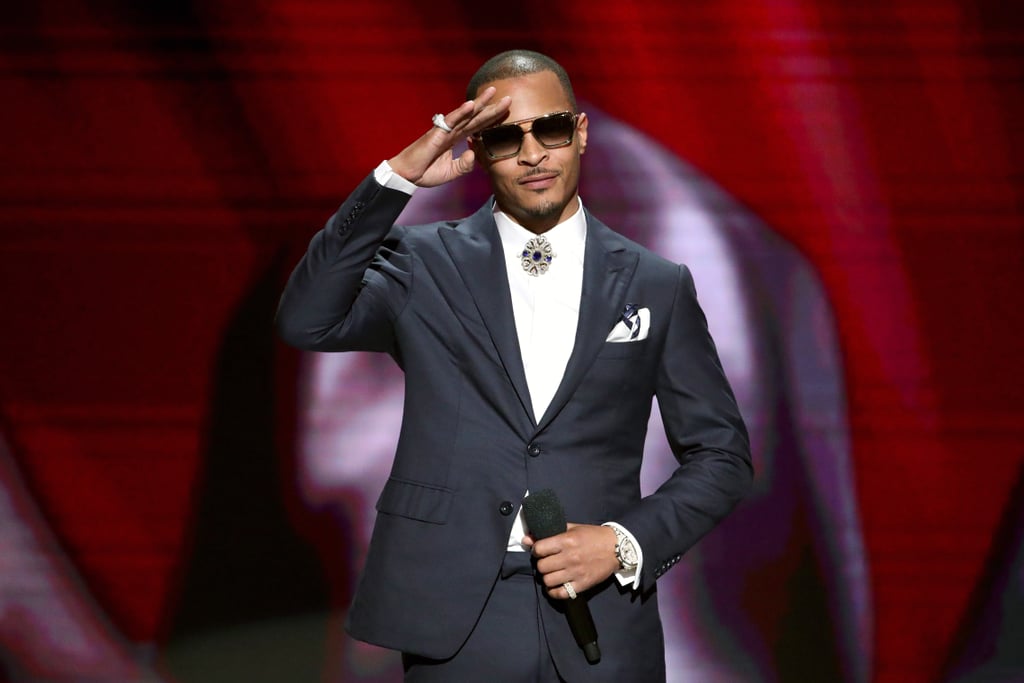 H.E.R. at the 2020 NAACP Image Awards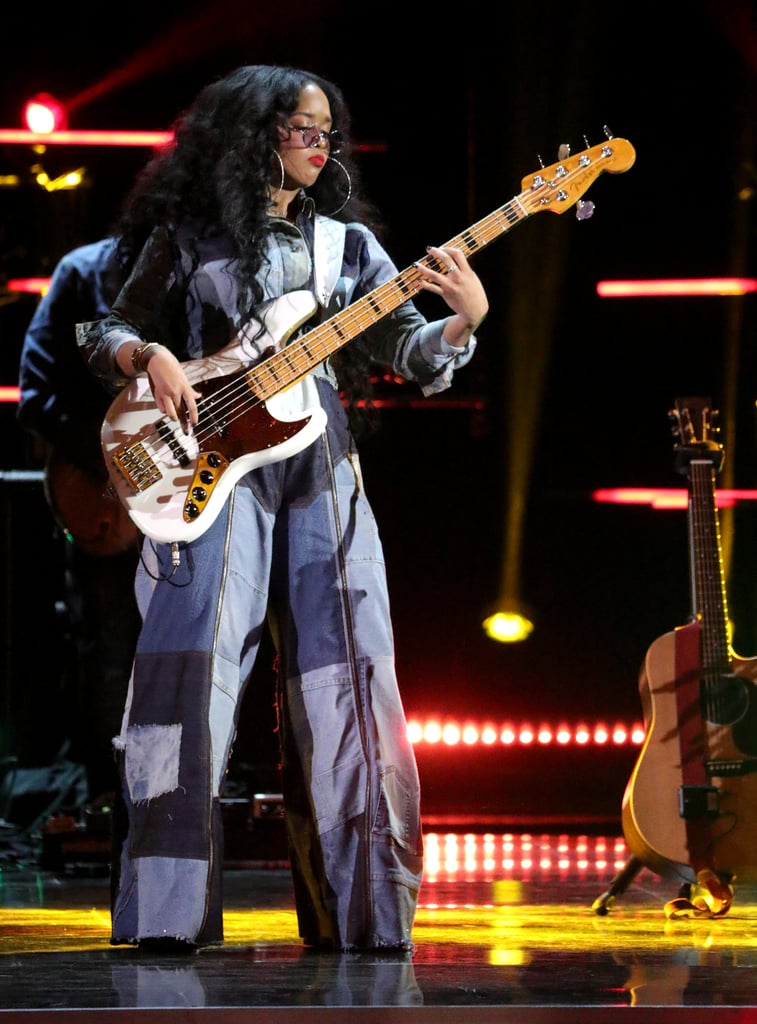 Tamron Hall at the 2020 NAACP Image Awards
Lena Waithe, Tichina Arnold, and Elijah Kelley at the 2020 NAACP Image Awards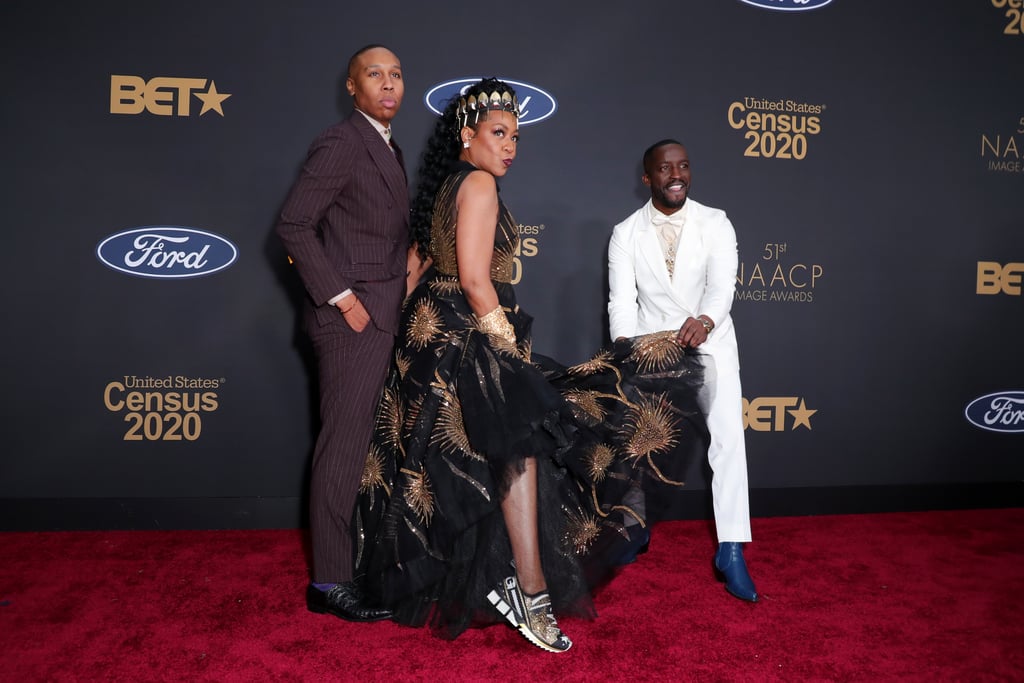 Kiki Layne at the 2020 NAACP Image Awards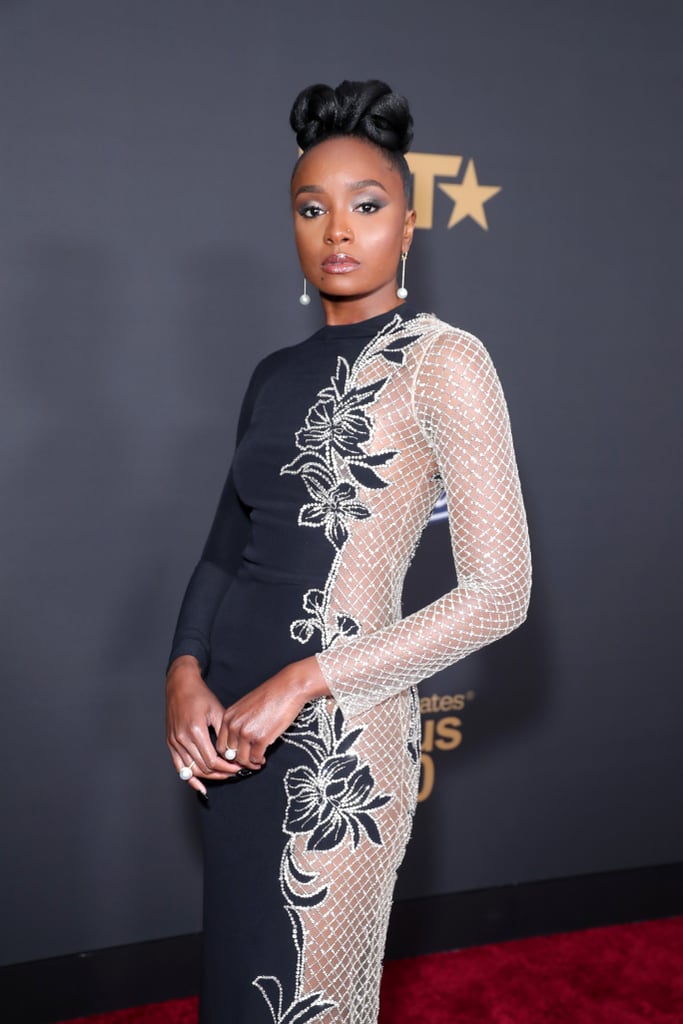 Elaine Welteroth at the 2020 NAACP Image Awards
Michael B. Jordan at the 2020 NAACP Image Awards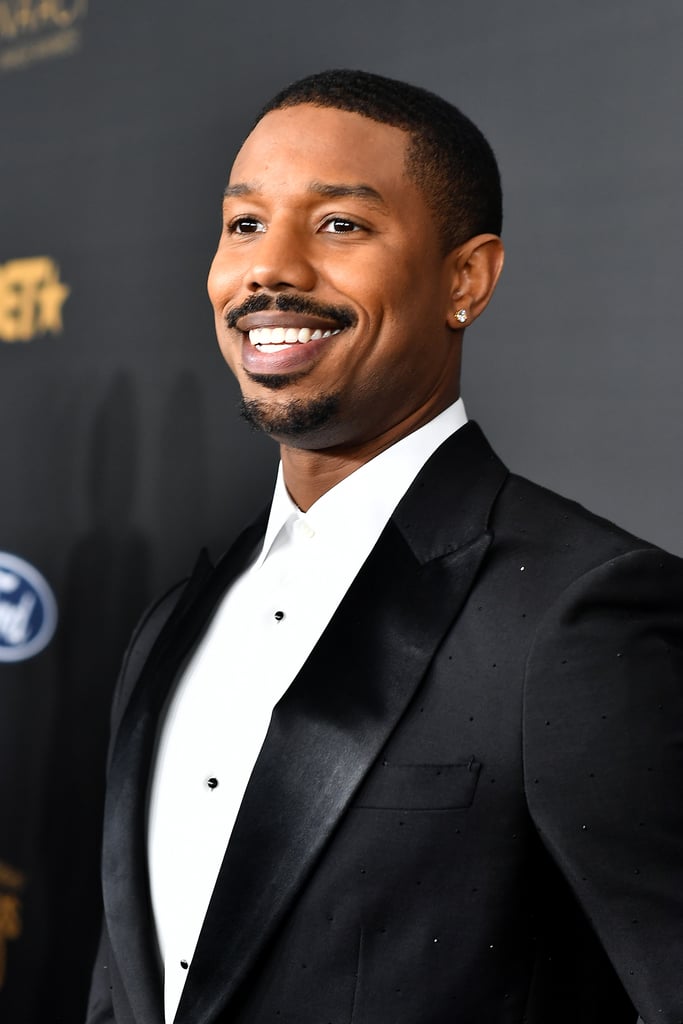 Skip Marley and H.E.R. at the 2020 NAACP Image Awards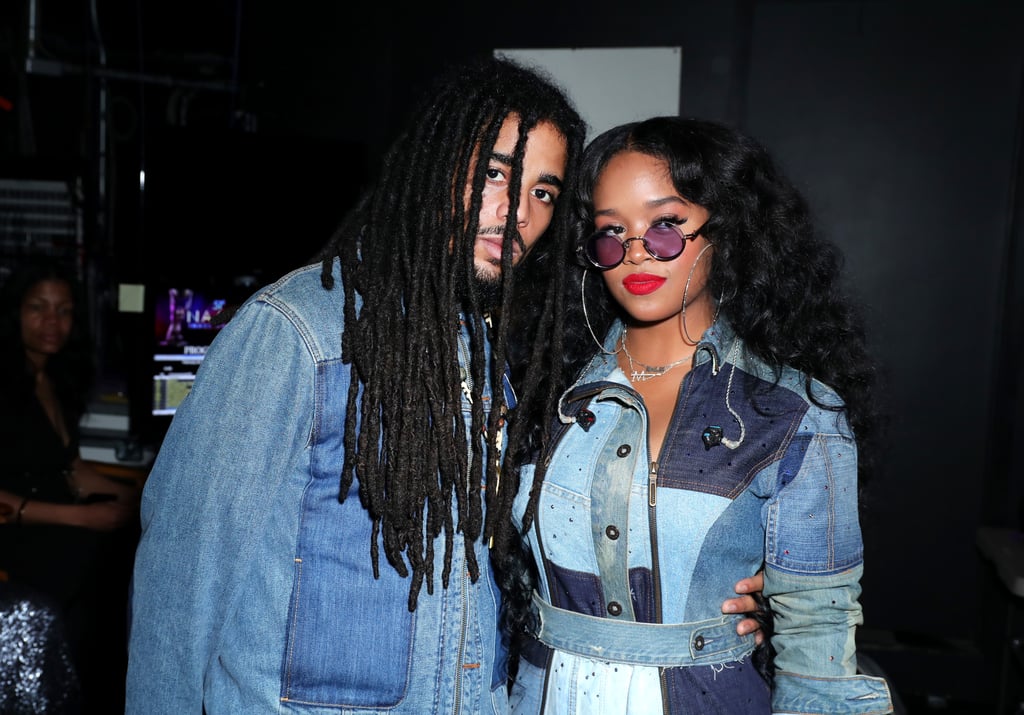 Storm Reid and Marsai Martin at the 2020 NAACP Image Awards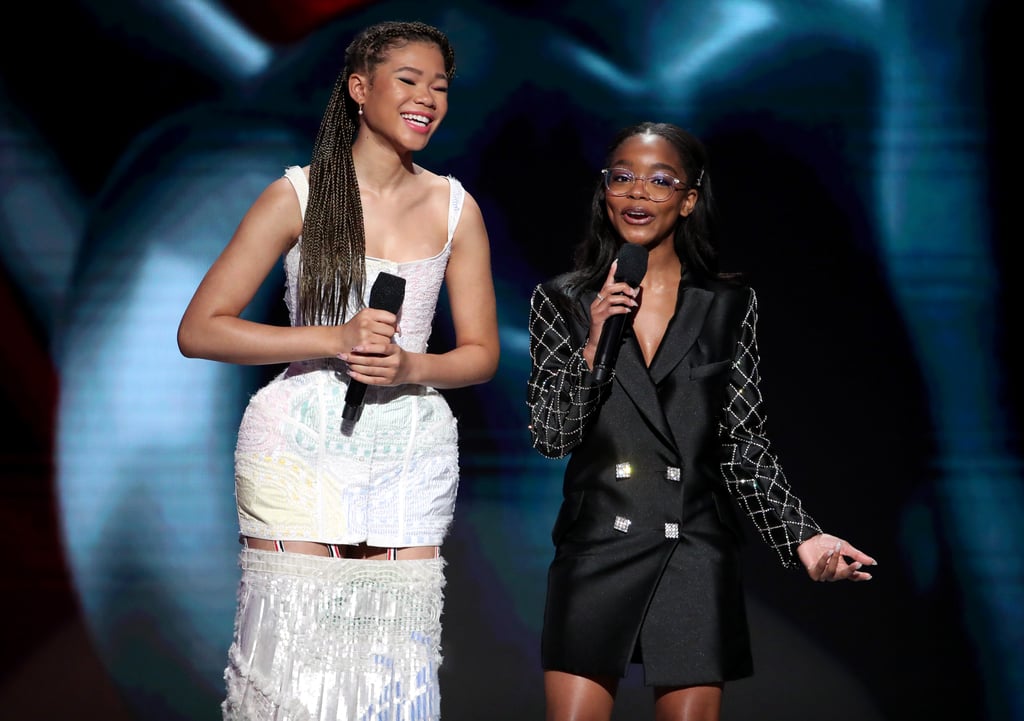 Anthony Anderson and Lizzo at the 2020 NAACP Image Awards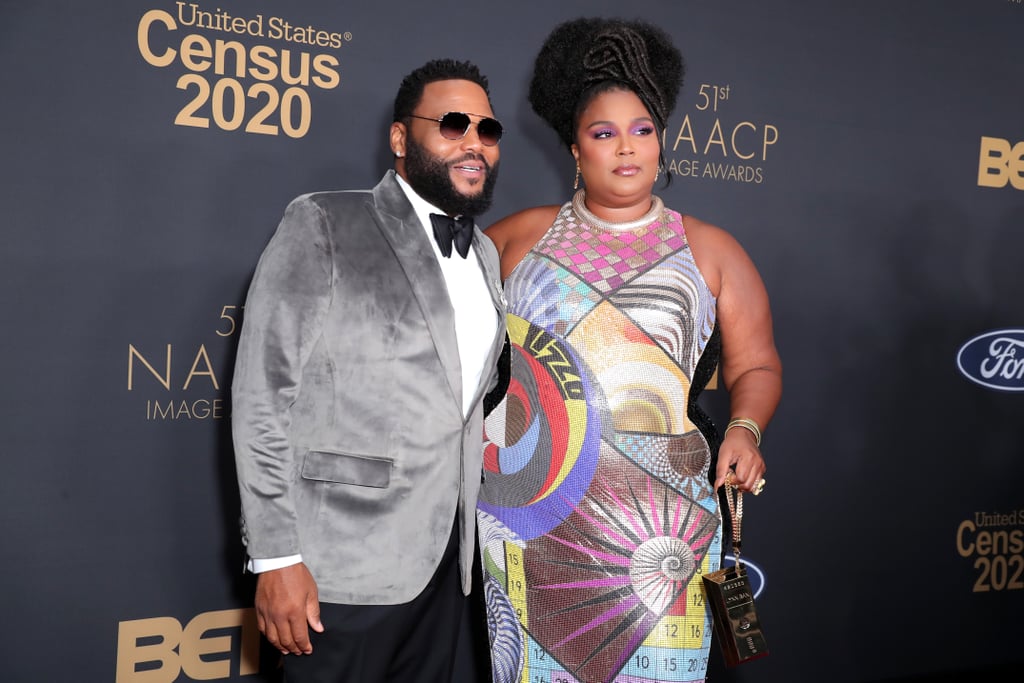 Ryan Michelle Bathe and Sterling K. Brown at the 2020 NAACP Image Awards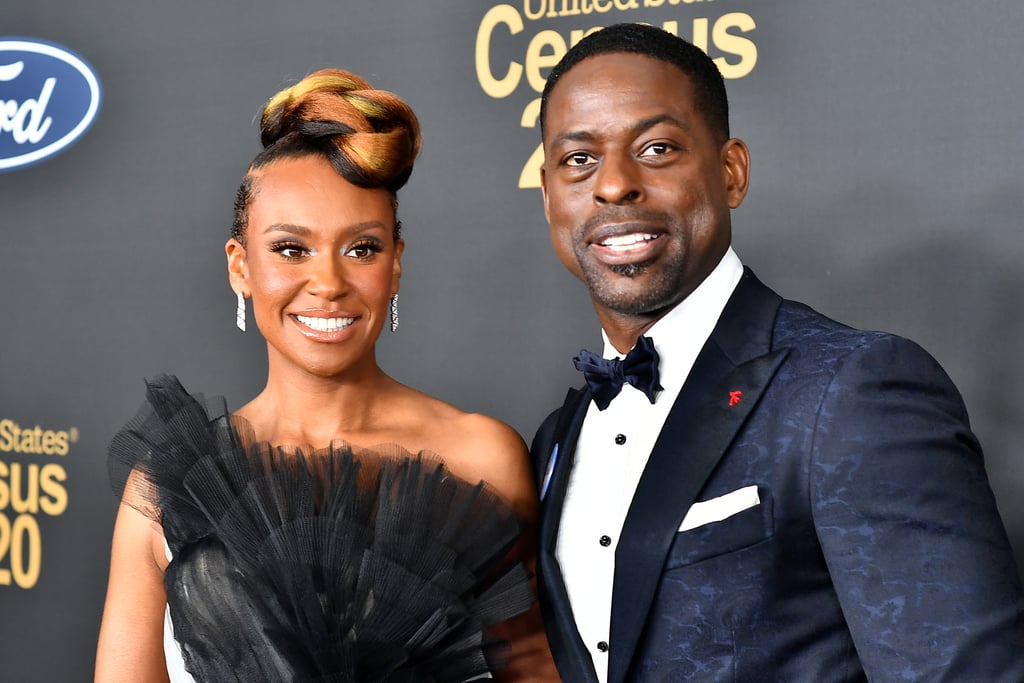 Lizzo at the 2020 NAACP Image Awards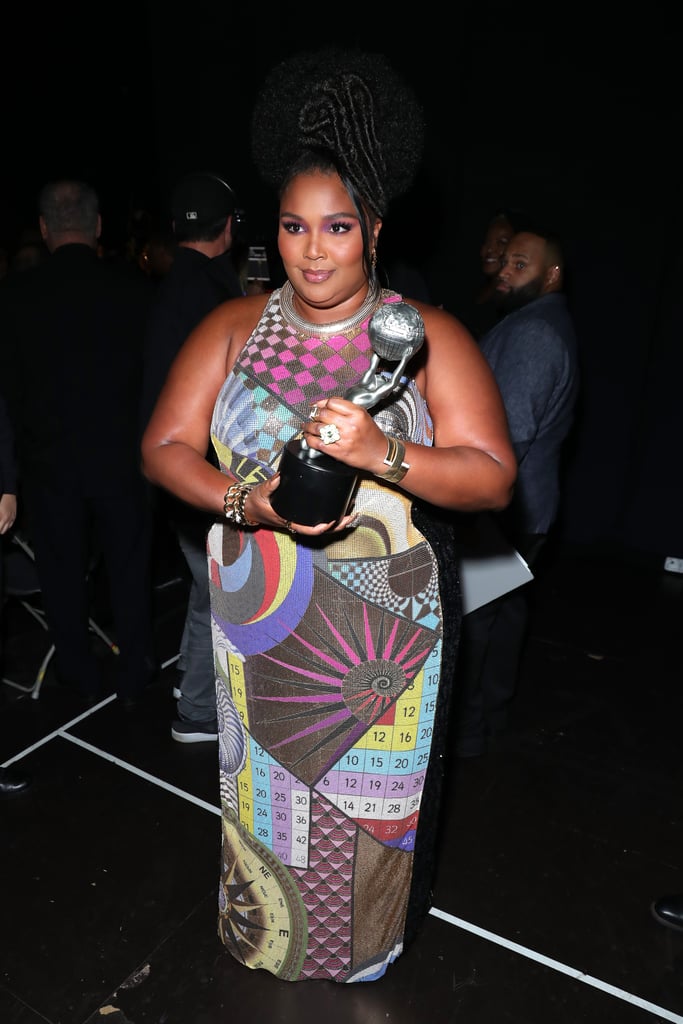 Shahadi Wright Joseph at the 2020 NAACP Image Awards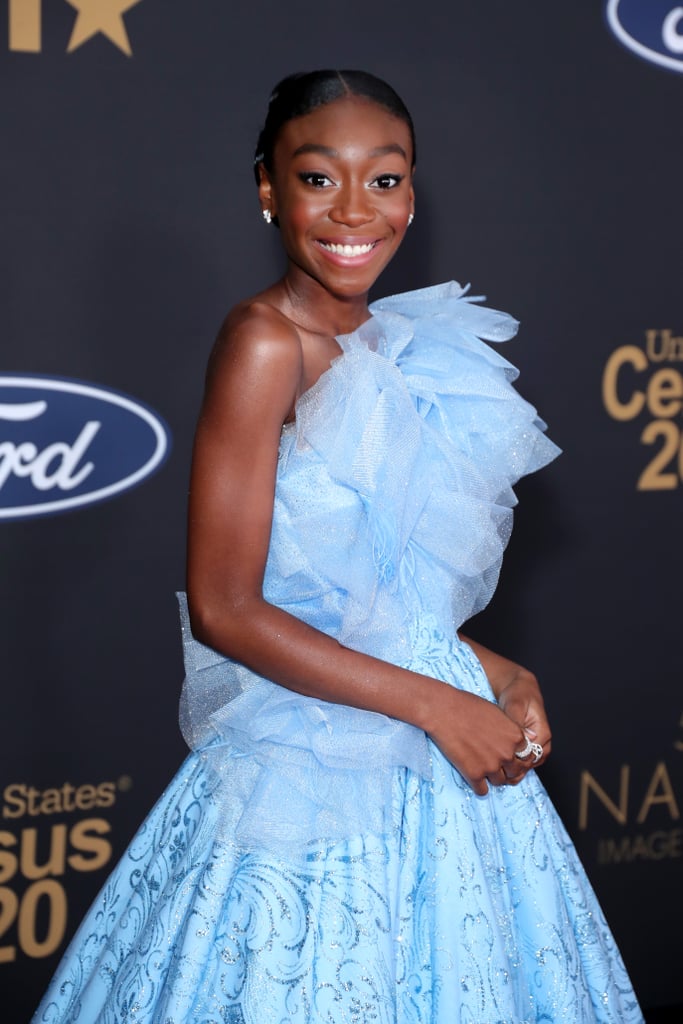 Logan Browning at the 2020 NAACP Image Awards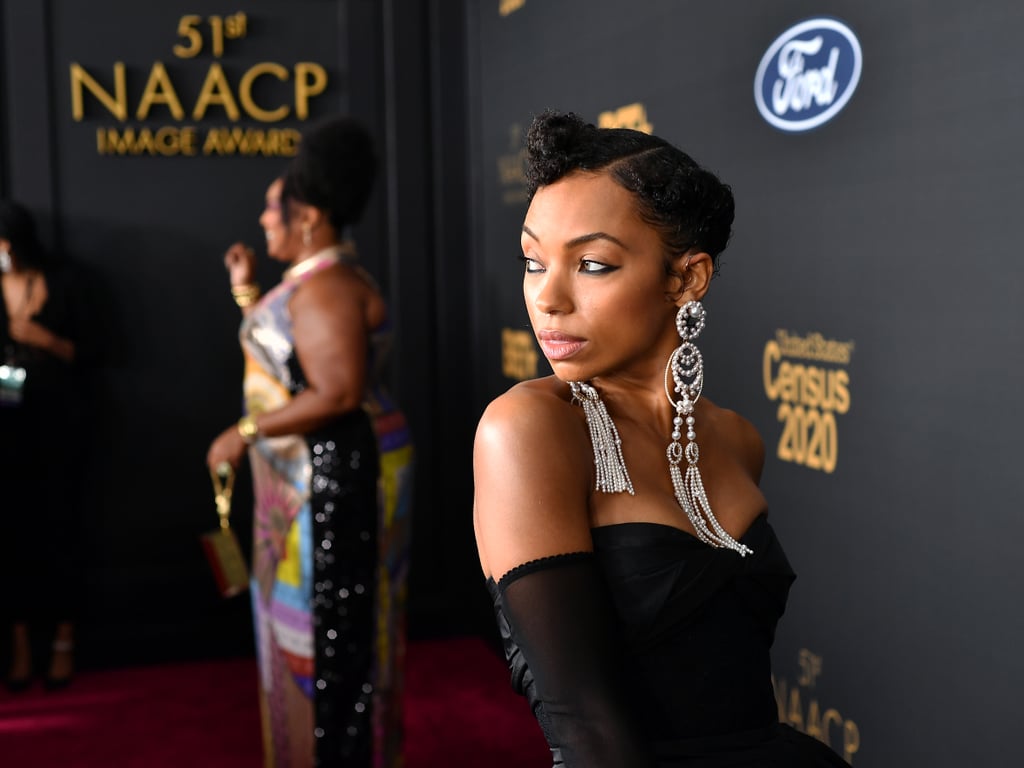 Angela Bassett at the 2020 NAACP Image Awards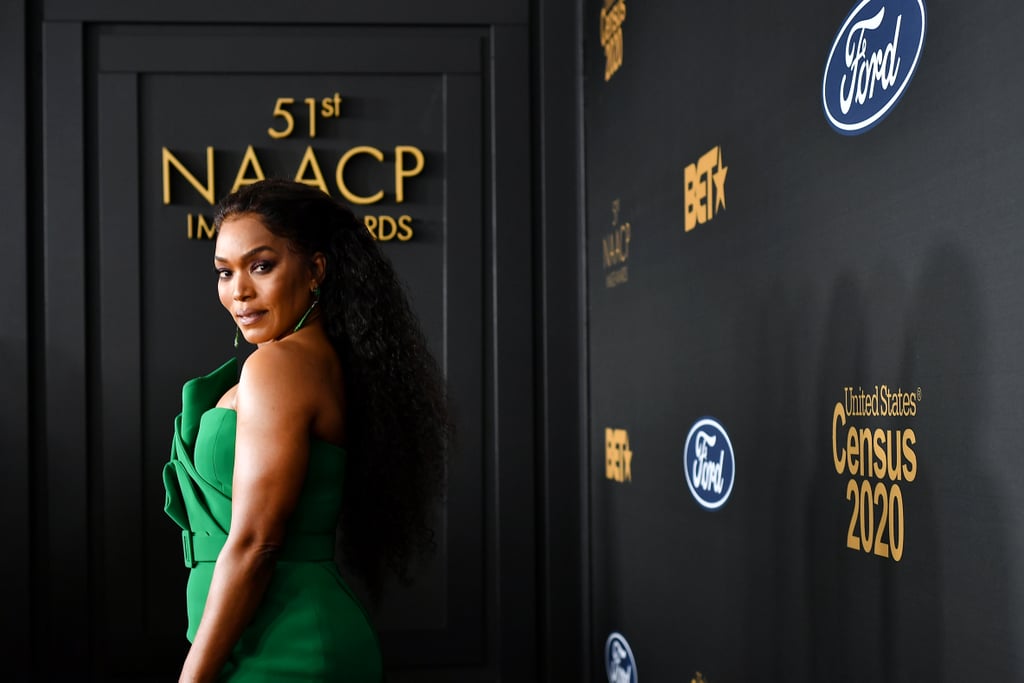 Chloe Bailey at the 2020 NAACP Image Awards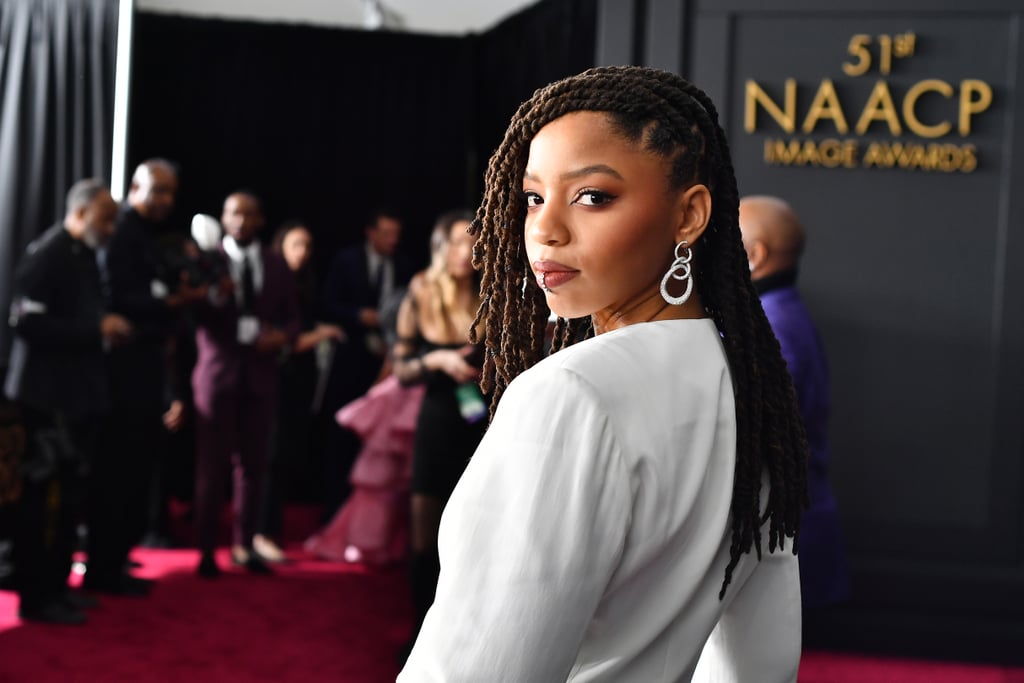 Luka Sabbat at the 2020 NAACP Image Awards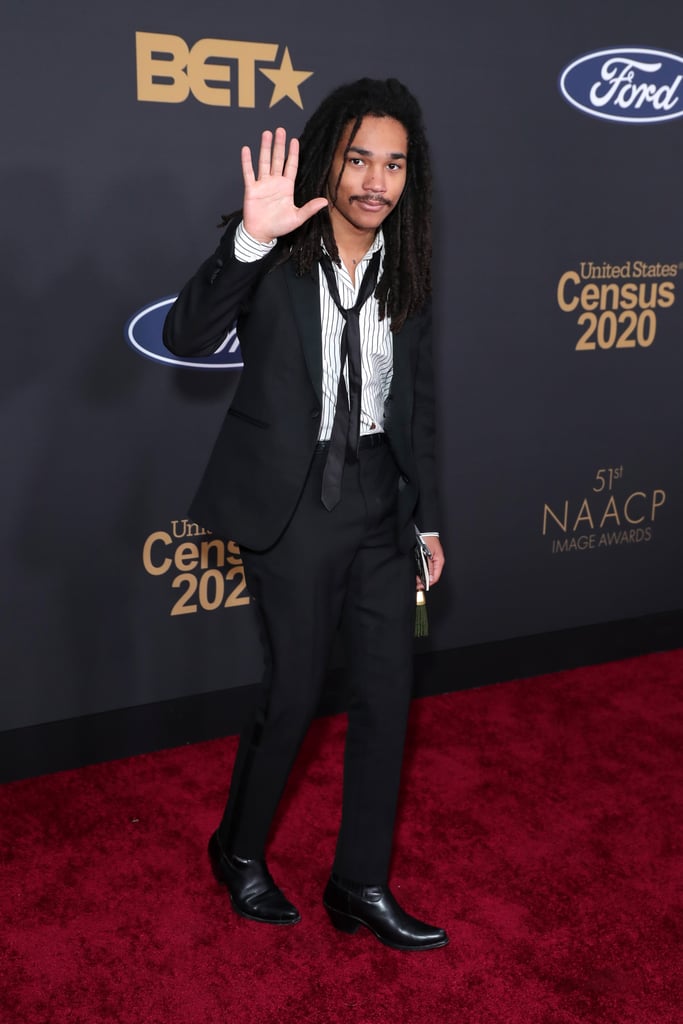 Marsai Martin at the 2020 NAACP Image Awards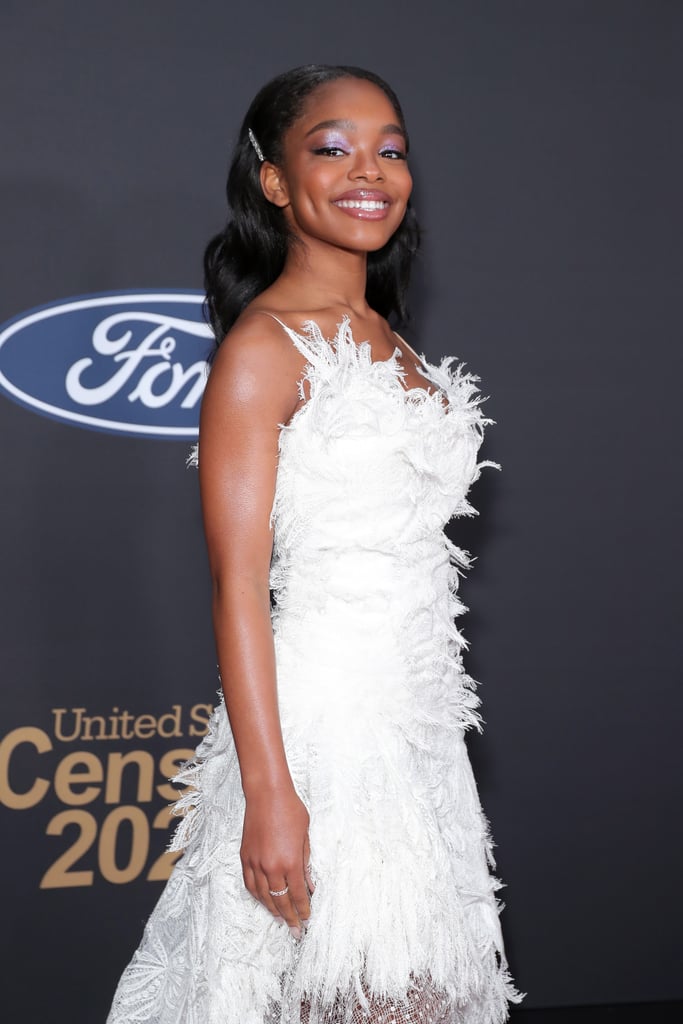 Jill Scott at the 2020 NAACP Image Awards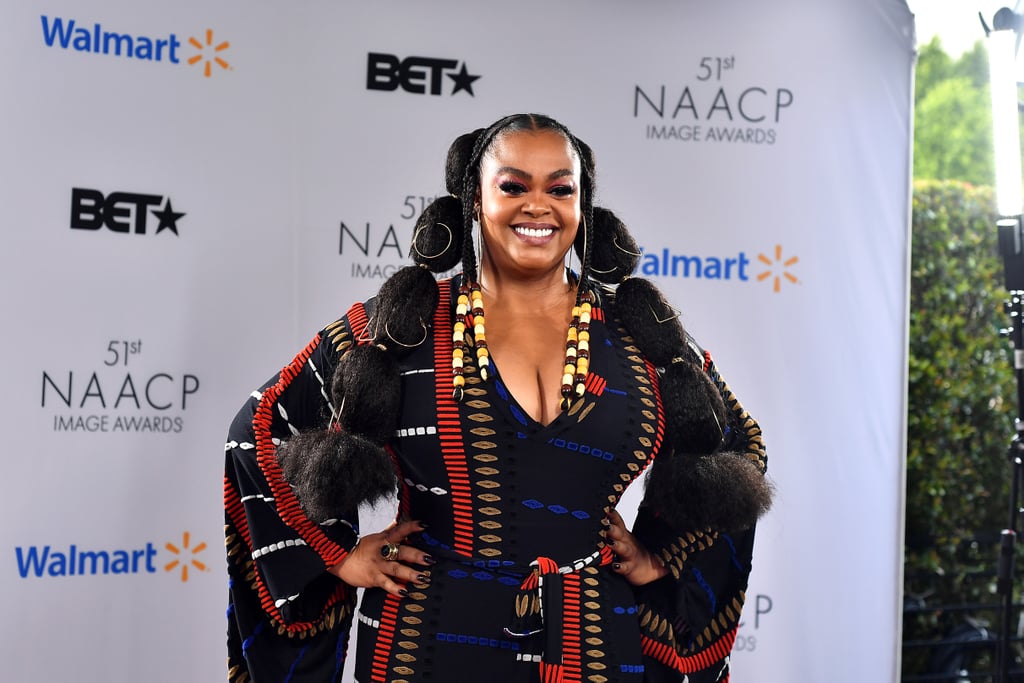 Melina Matsoukas at the 2020 NAACP Image Awards
Lauren Spencer at the 2020 NAACP Image Awards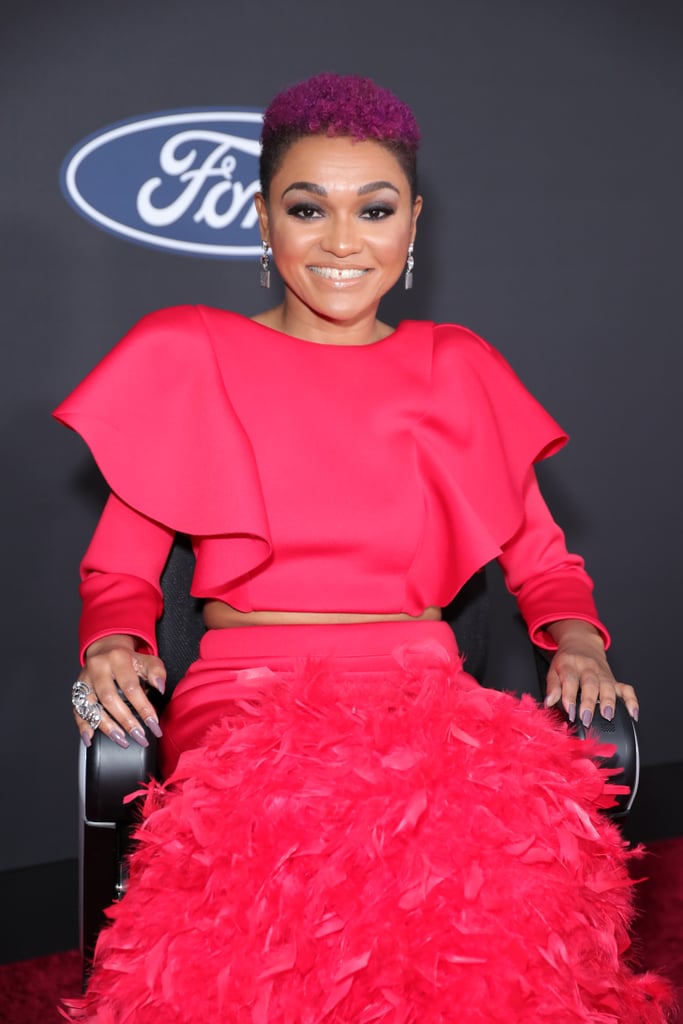 Rihanna at the 2020 NAACP Image Awards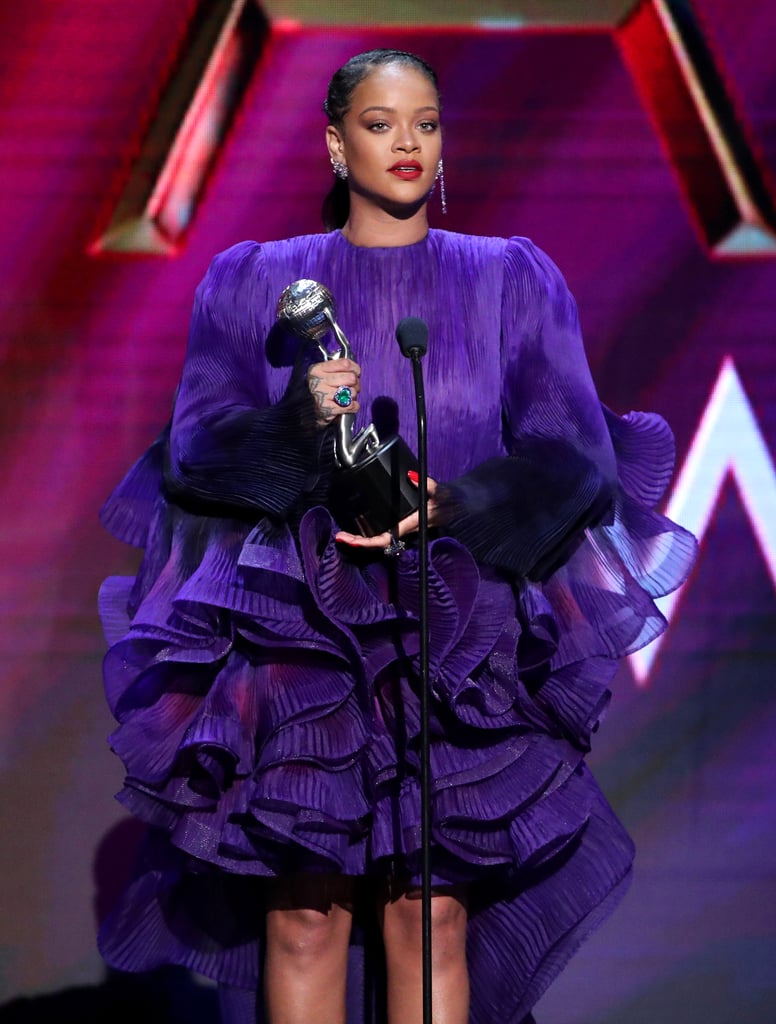 Caleel Harris at the 2020 NAACP Image Awards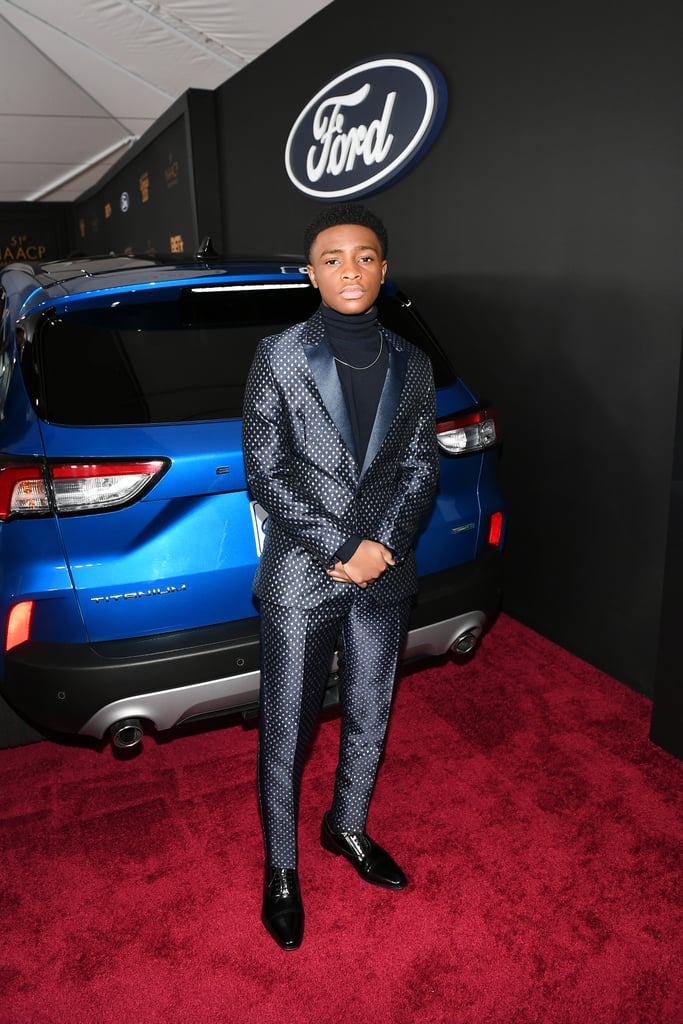 Lizzo and Janelle Monáe at the 2020 NAACP Image Awards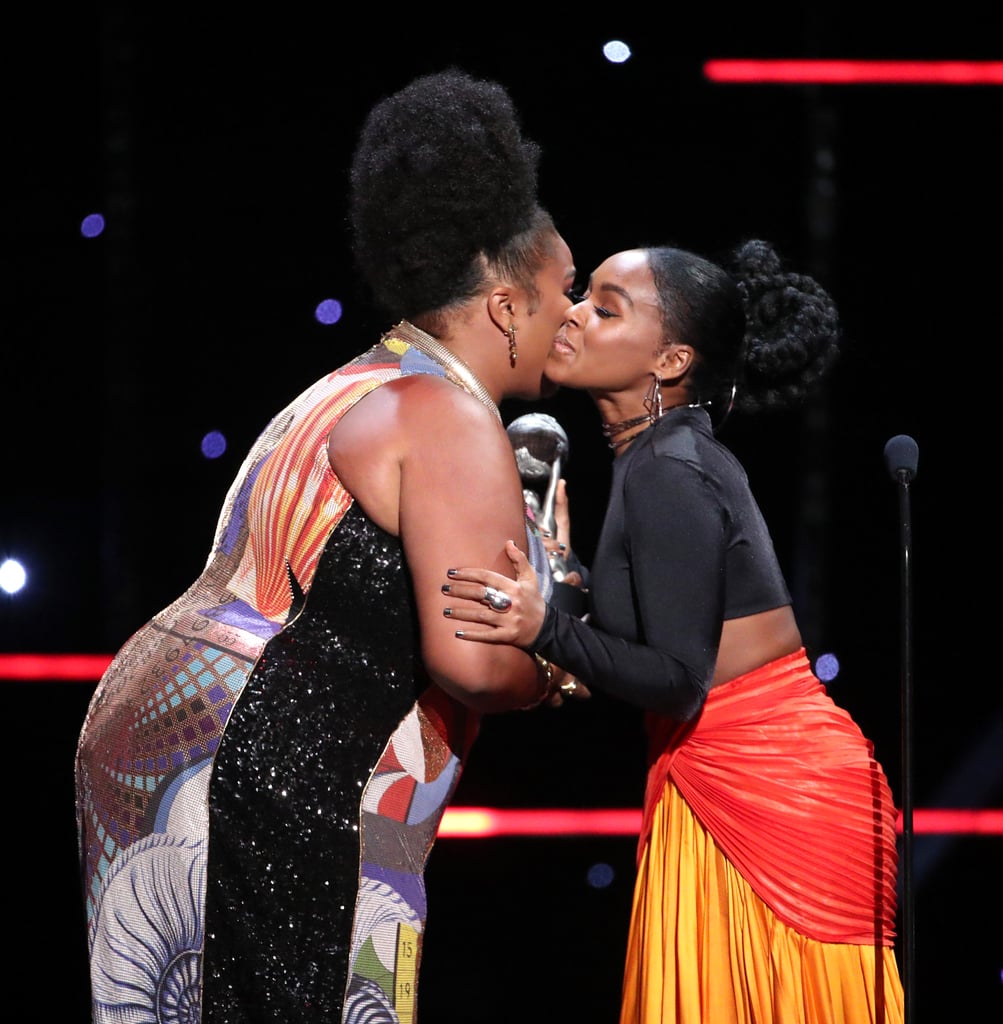 Tracee Ellis Ross and Rihanna at the 2020 NAACP Image Awards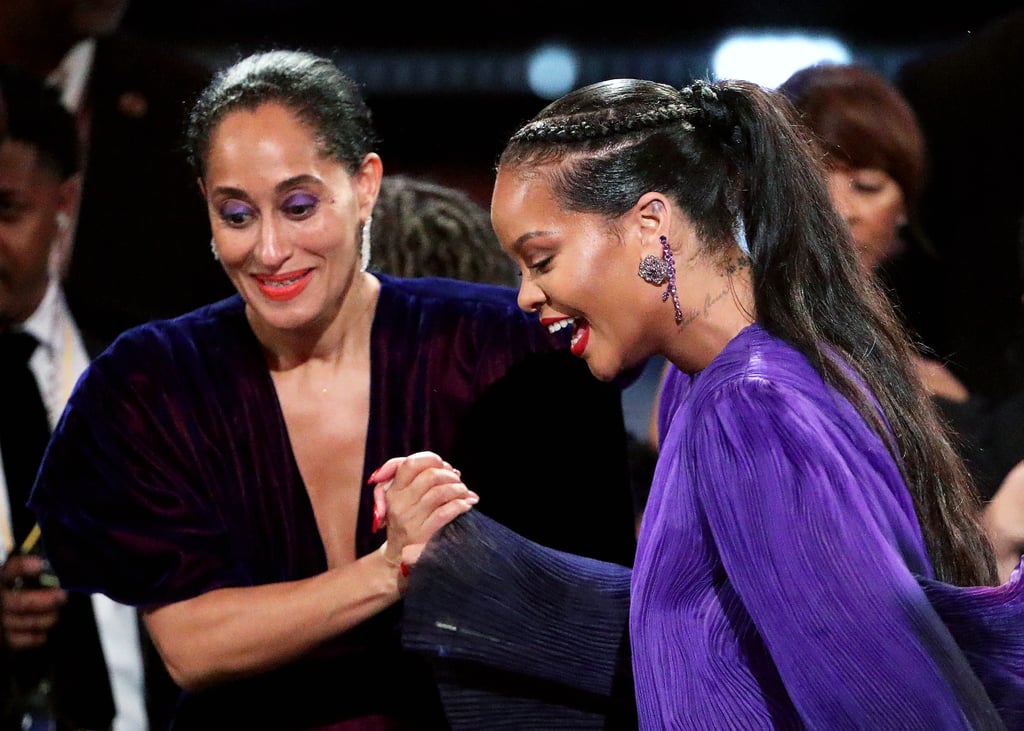 Tracee Ellis Ross at the 2020 NAACP Image Awards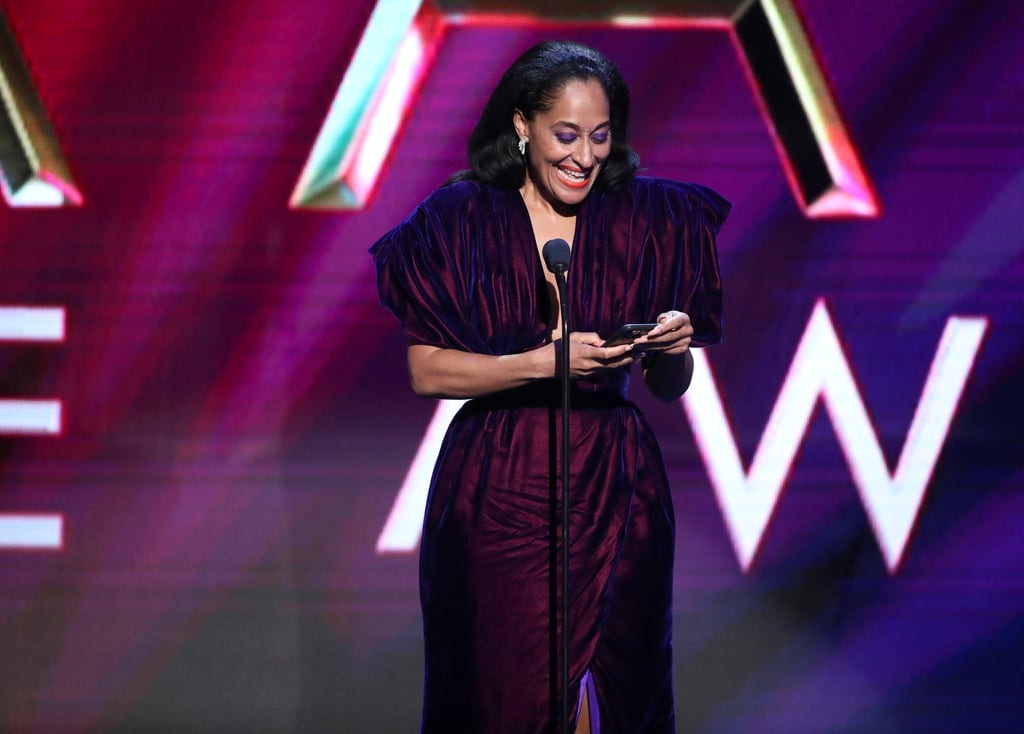 Rihanna at the 2020 NAACP Image Awards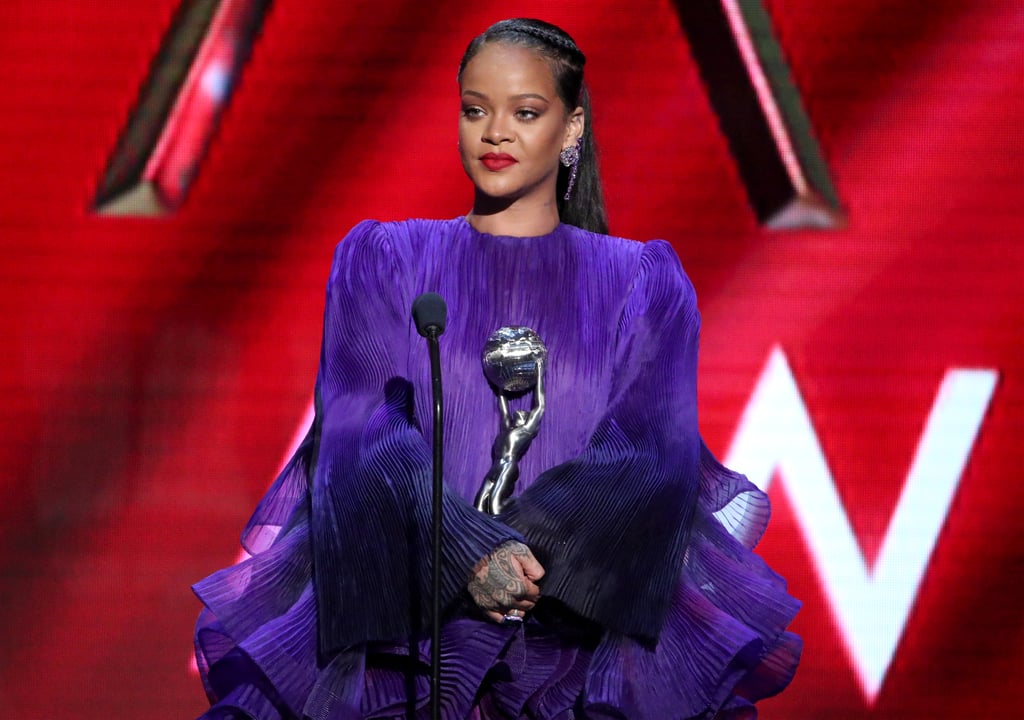 Cynthia Erivo at the 2020 NAACP Image Awards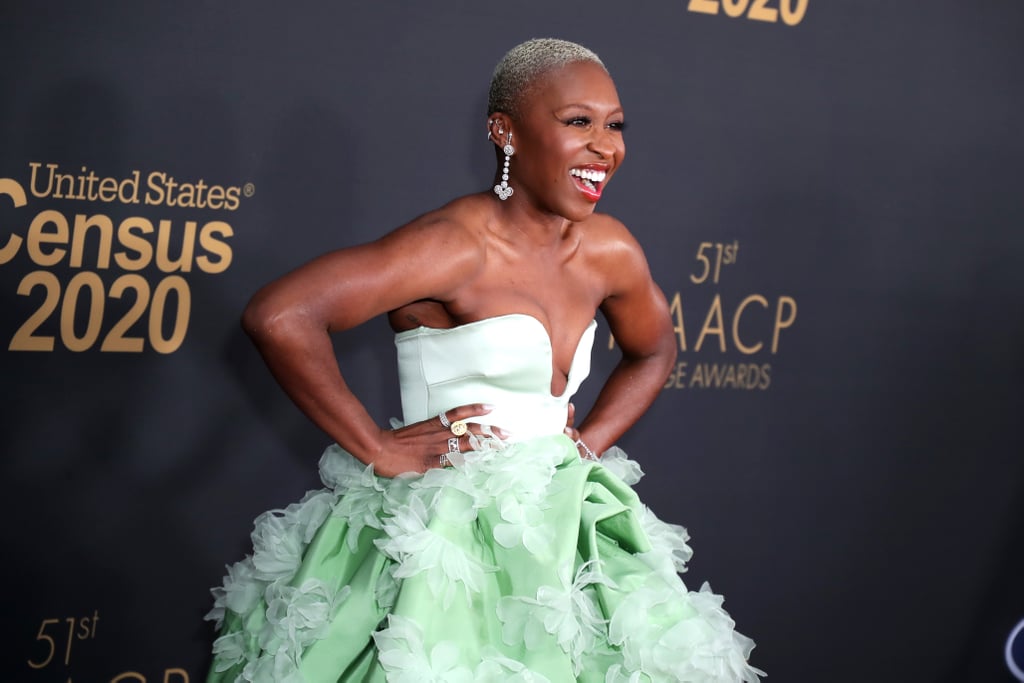 Sterling K. Brown and Ryan Michelle Bathe at the 2020 NAACP Image Awards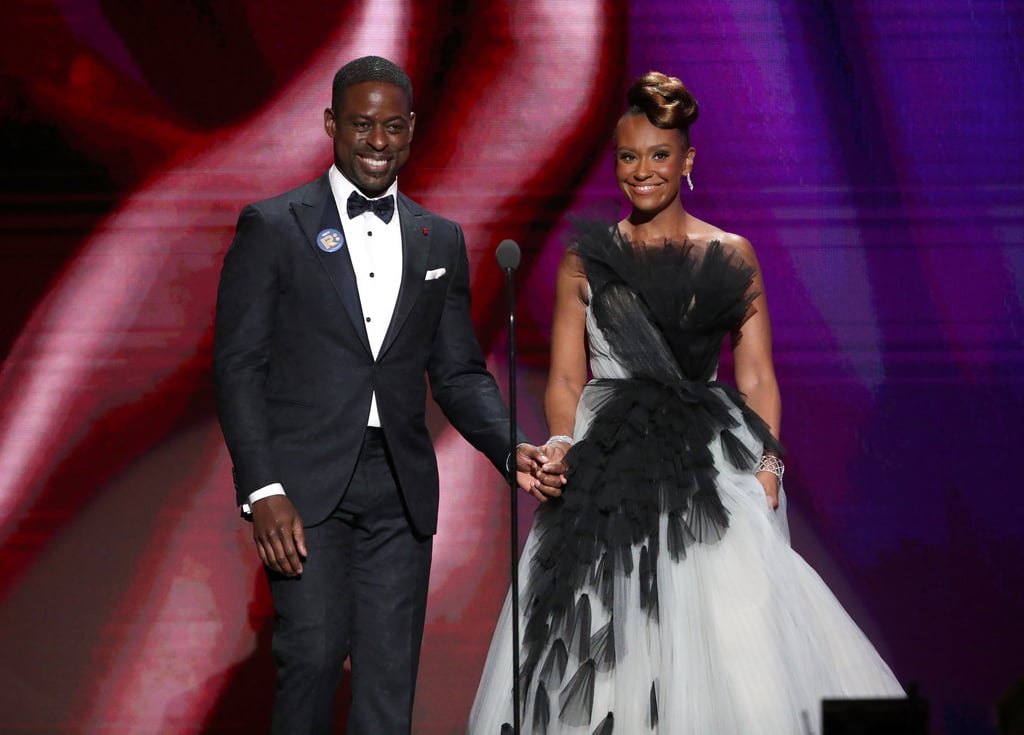 Jamie Foxx at the 2020 NAACP Image Awards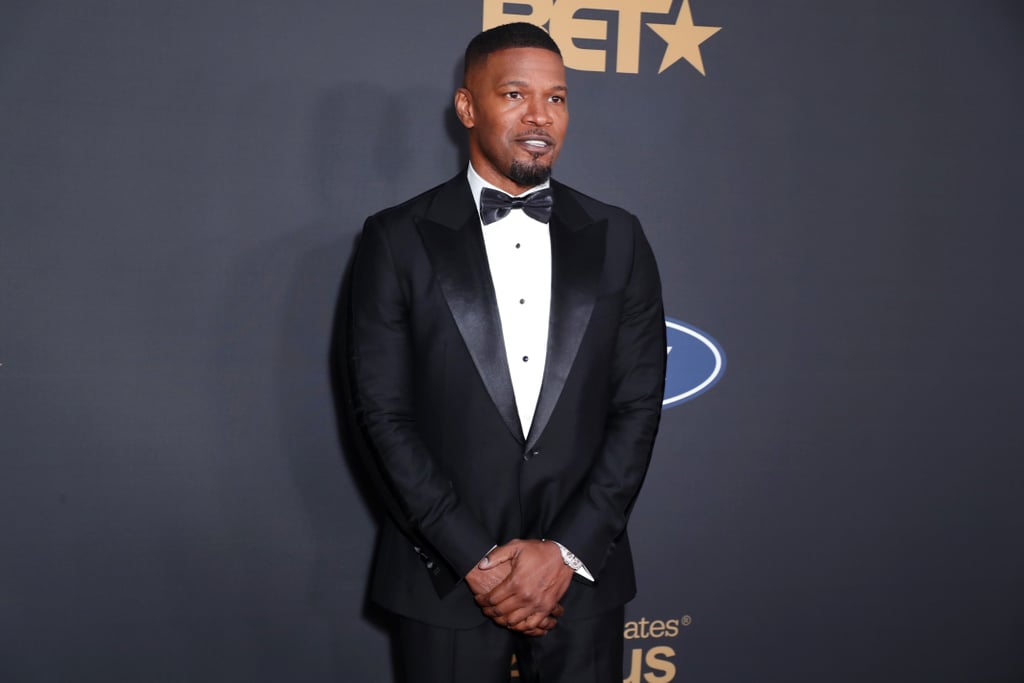 Jill Scott and H.E.R. at the 2020 NAACP Image Awards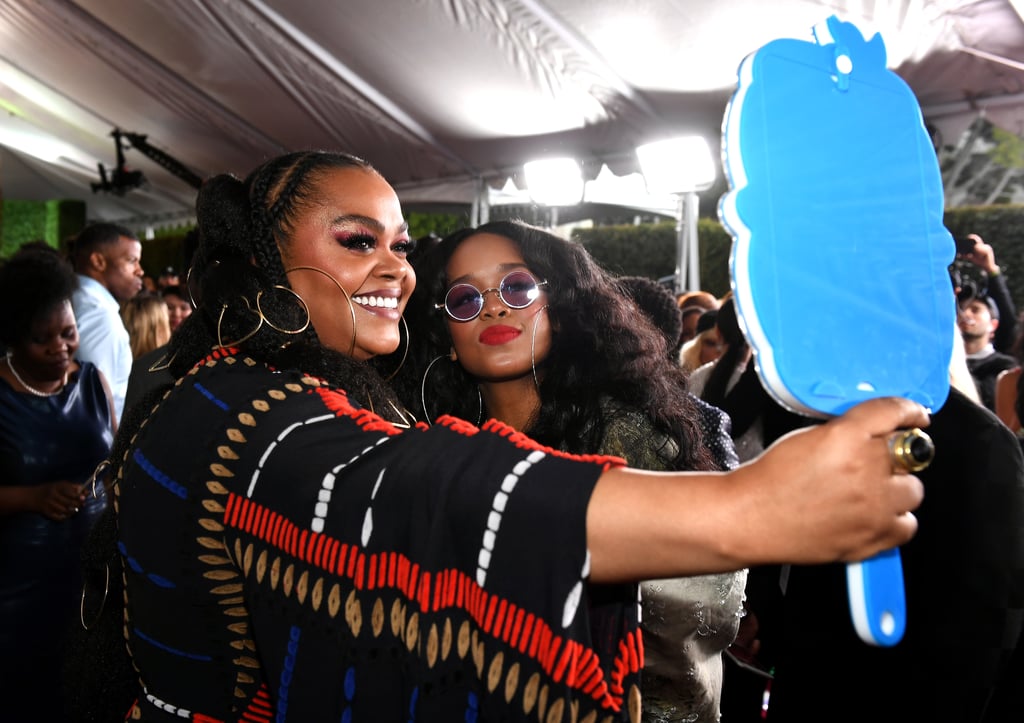 Janelle Monáe at the 2020 NAACP Image Awards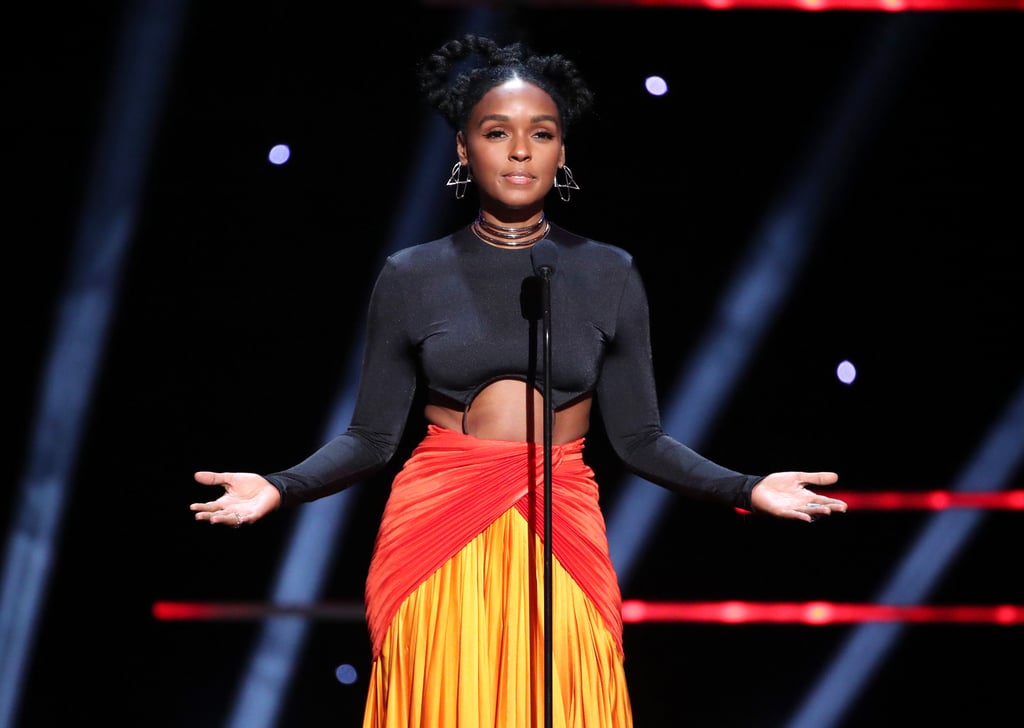 Tiffany Haddish at the 2020 NAACP Image Awards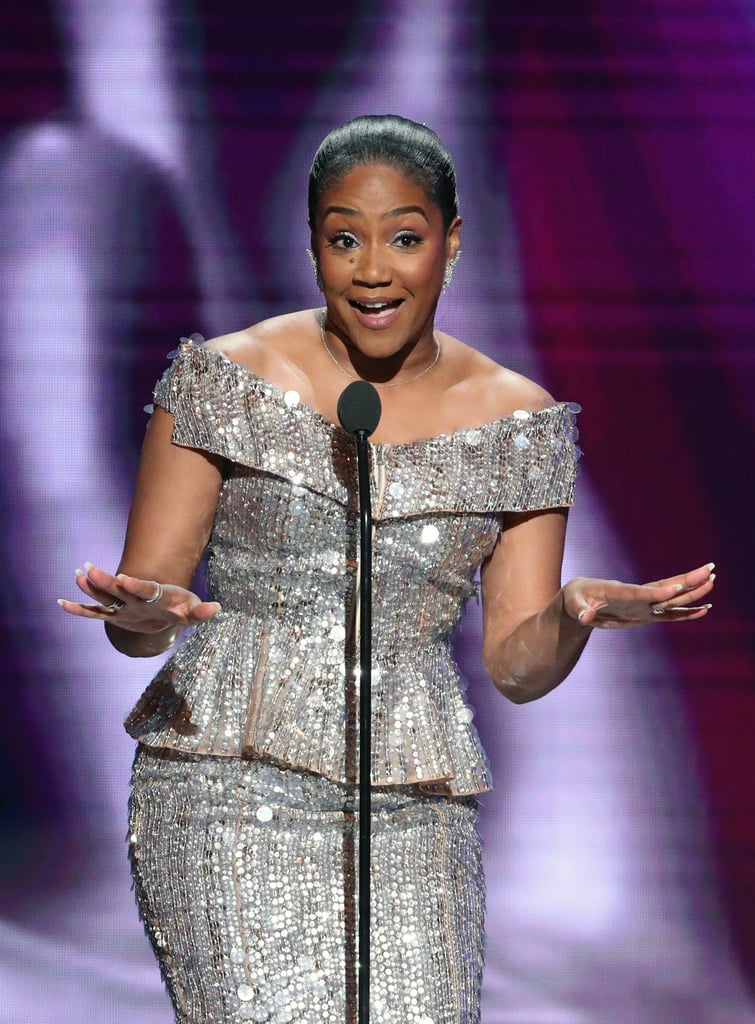 H.E.R. at the 2020 NAACP Image Awards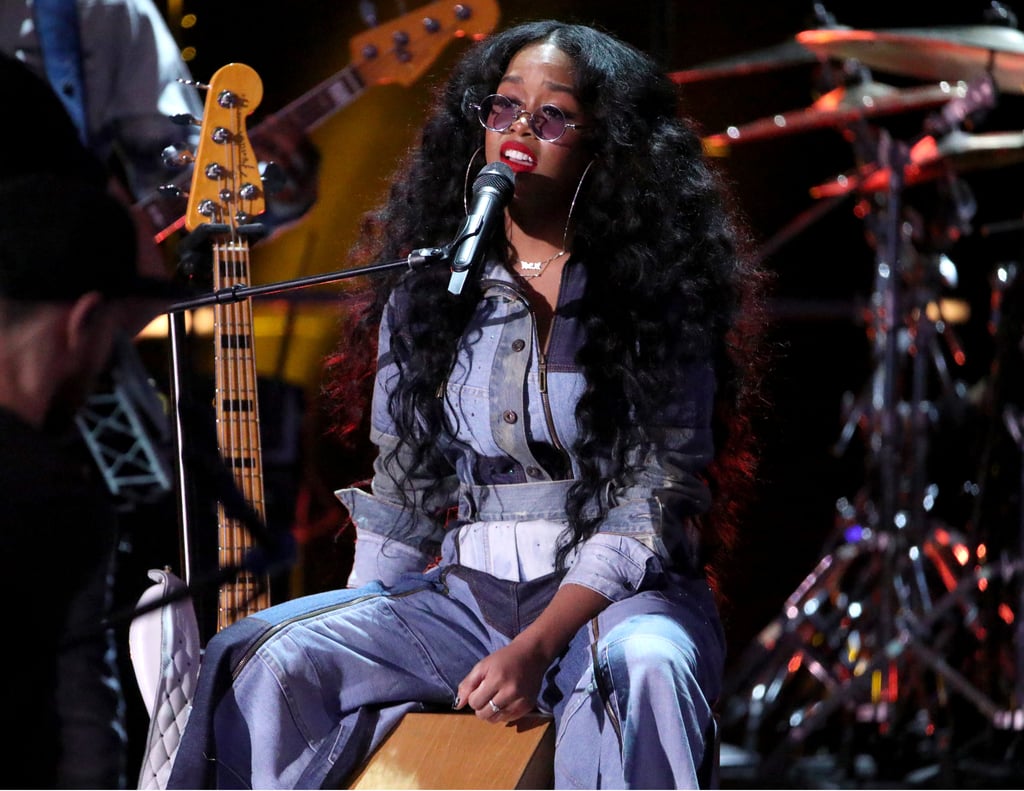 Yara Shahidi at the 2020 NAACP Image Awards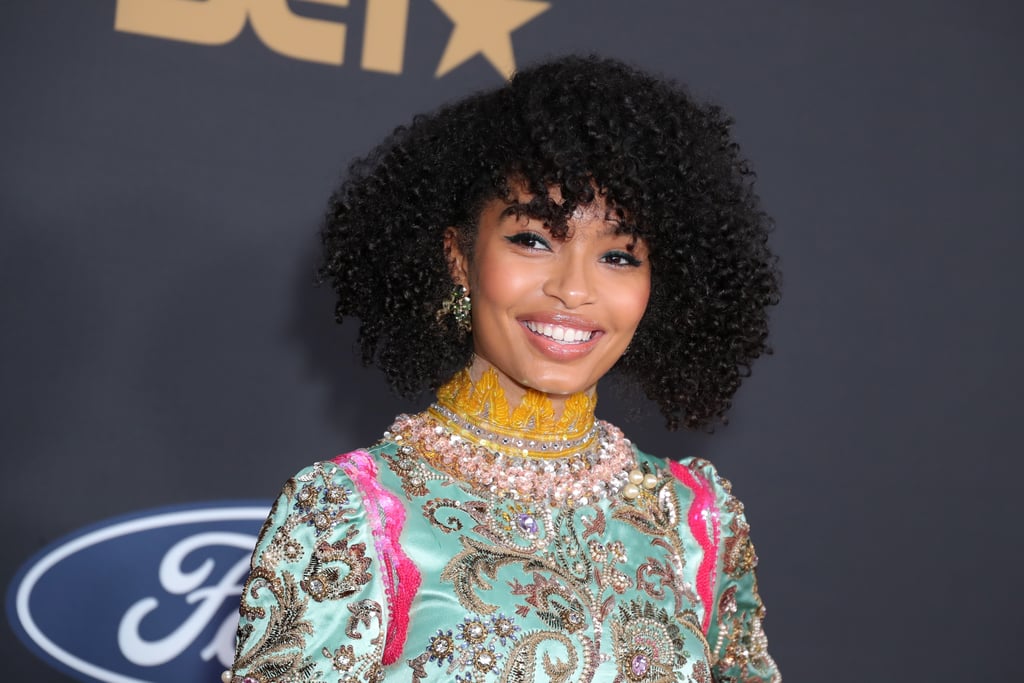 Octavia Spencer at the 2020 NAACP Image Awards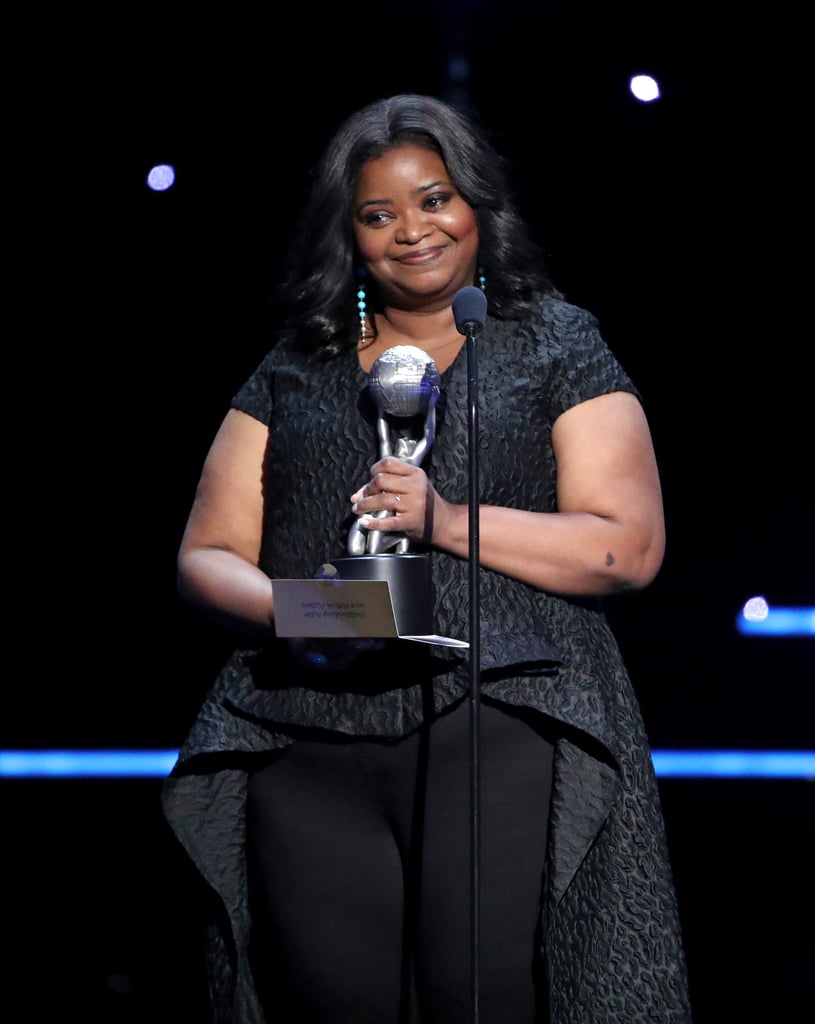 Trevor Jackson at the 2020 NAACP Image Awards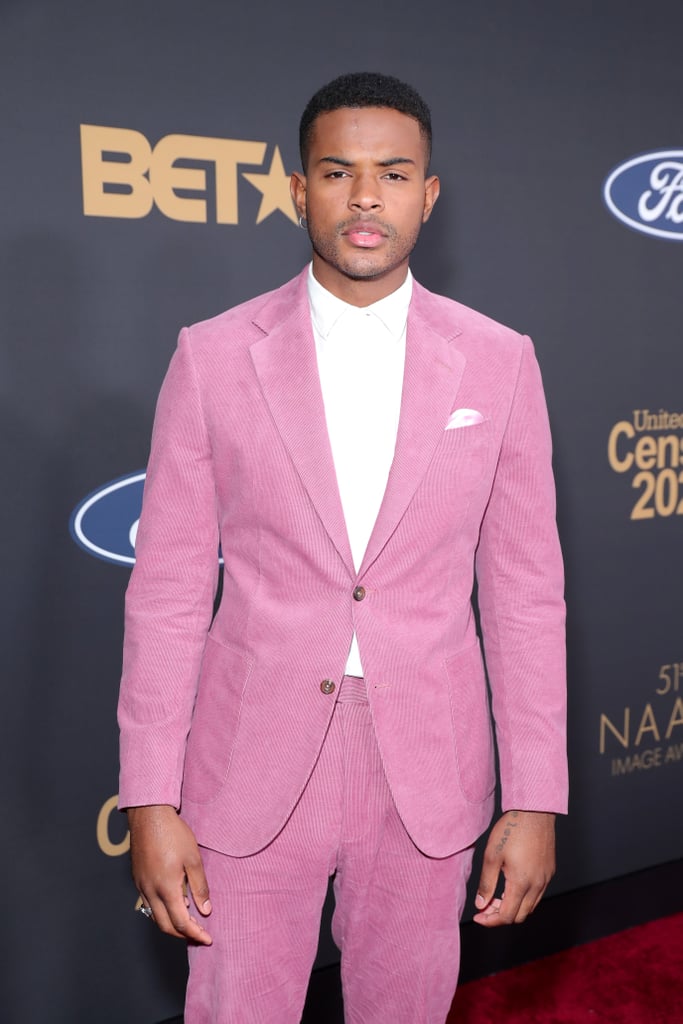 Tiffany Haddish at the 2020 NAACP Image Awards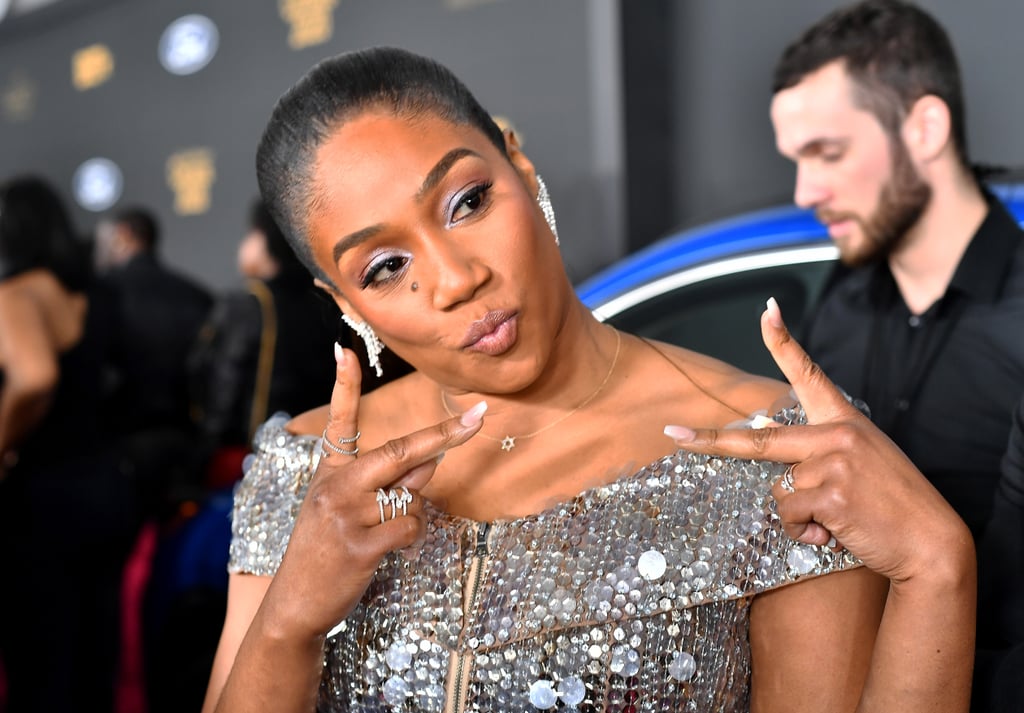 Storm Reid at the 2020 NAACP Image Awards