Cheb Khaled and Rodge Announce Collab in Support of Lebanon
Music Icon Cheb Khaled and DJ Rodge To Release Song In Support of Beirut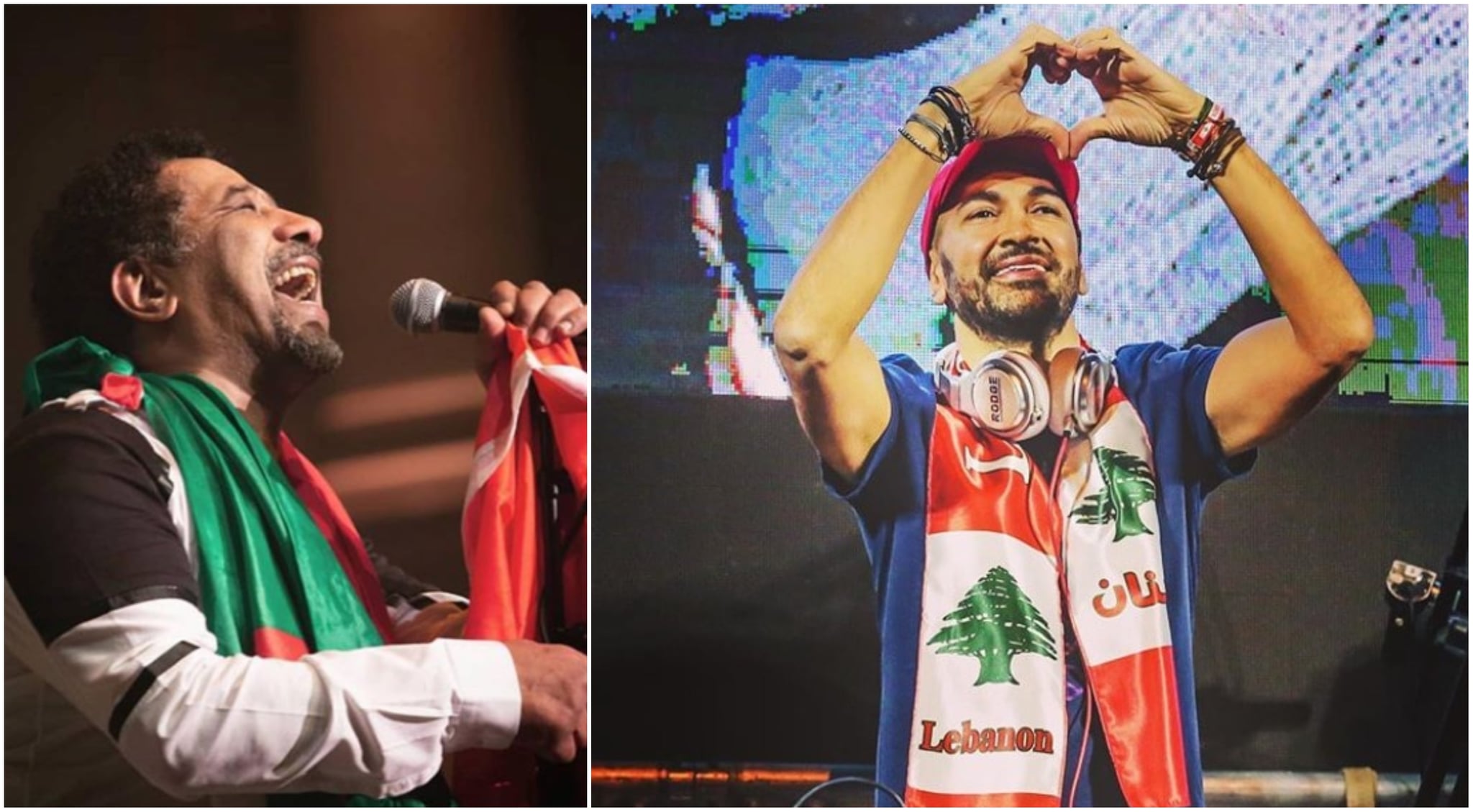 Following the devastating blasts that took place in Beirut, Lebanon on Aug. 4 of this year, Algerian music icon Cheb Khaled and DJ Rodge have joined forces to create a song in aid of the Lebanese Red Cross.
The song, "Elle s'appelle Beyrouth" is set to be released on Aug. 18. All proceeds from the song will go to the NGO, that aims to raise funds for those affected by the blasts. It also seeks to provide continued support to those in need of housing, medical supplies, and food. To donate, please click here.
The song was announced on both Cheb Khaled and Rodge's individual Instagram account earlier this week, with the Lebanese DJ elaborating on their project.
"In just a glimpse of a moment, on the 4th or August 2020, Beirut faced an explosion that demolished the heart of this city, leaving its people hurt, hungry and homeless. In the aftermath of this injustice, and in an effort to help and rebuild, each and every one has a civic duty to provide aid in his own way," explained the chart-topping DJ on his Instagram account.
Before adding: "The great @chebkhaledofficial - who has an uncontested love for Lebanon- and I, have come together in the hope to reconstruct, rebuild and maybe restore the faith of the Lebanese people."
The famed spinner also used the announcement as an opportunity to urge all those who can to donate to the Lebanese Red Cross, explaining that "no amount is small enough" and that "every dime matters".
"Elle s'appelle Beyrouth" will be available to download and stream on Spotify, Anghami, Believe Music, YouTube, Tidal, and Deezer on Aug. 18.
Click here to read more ways that you can help those whose lives have been affected by the explosions that left thousands displaced and tragically claimed the lives of over 100 civilians.