Chris Evans and Ryan Gosling's The Gray Man Movie Details
Chris Evans and Ryan Gosling Are Starring in a Netflix Spy Thriller, and We Are SO Ready!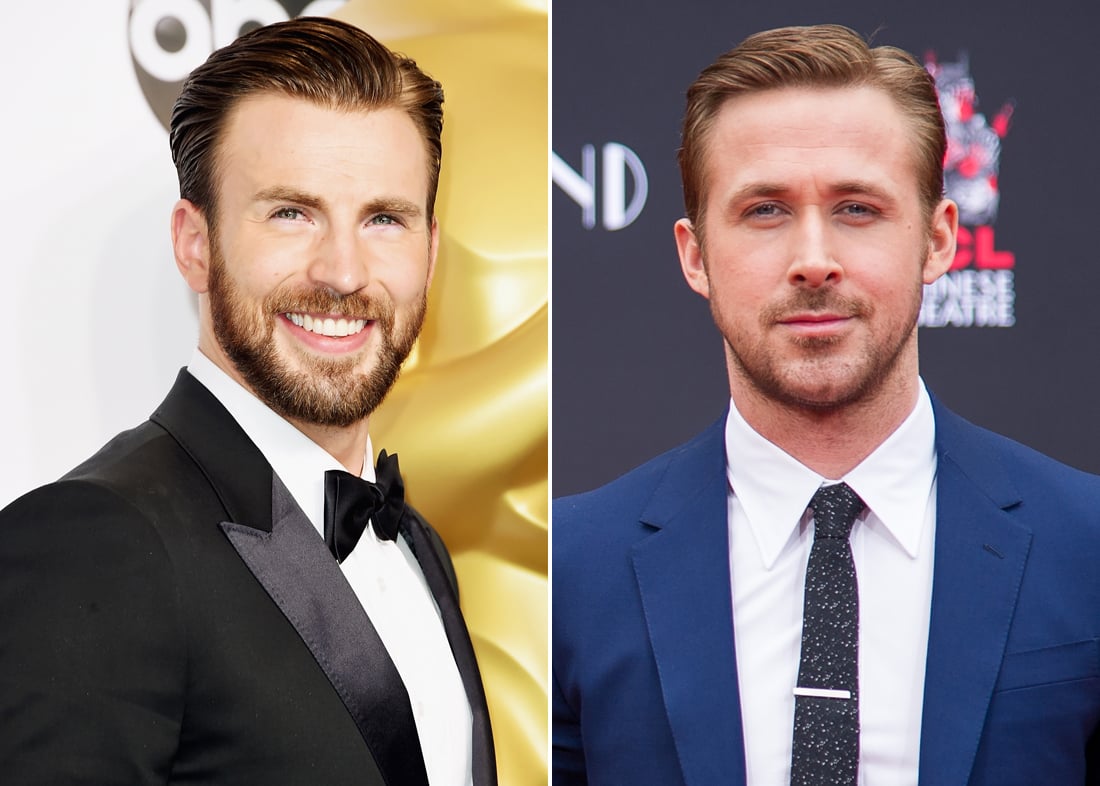 I've stopped fanning myself long enough to let y'all know that Hollywood hotties Chris Evans and Ryan Gosling are starring in a new Netflix movie titled The Gray Man. The film, which is based on a book series by Mark Greaney, will follow ex-CIA operative turned assassin Court Gentry (Gosling) as he's chased down by his old colleague and new nemesis, Lloyd Hansen (Evans). Joe and Anthony Russo — who worked with Evans on 2016's Captain America: Civil War and 2019's Avengers: Endgame — will direct the $200 million project, which marks Netflix's most expensive feature yet. Joe will also write the script before passing it to Endgame screenwriters Christopher Markus and Stephen McFeely for a final look.
"The idea is to create a franchise and build out a whole universe," Joe told Deadline. "We have all committed to the first movie and that's got to be great to get us to the second movie. These are master assassins and Gosling's character gets burned by the CIA and Evans' character has to hunt him down." So, we're getting some Gosling versus Evans combat action? Oh, sign me up! Netflix hasn't confirmed the release date yet, but let's take this time to mentally prepare ourselves for the beard and muscle action that's sure to grace our screens.
Click here for more entertainment news, features, and interviews.