Details About Meghan Markle and Prince Harry's New Project
Prince Harry and Meghan Markle Have a New Project in the Works, but What Could It Be?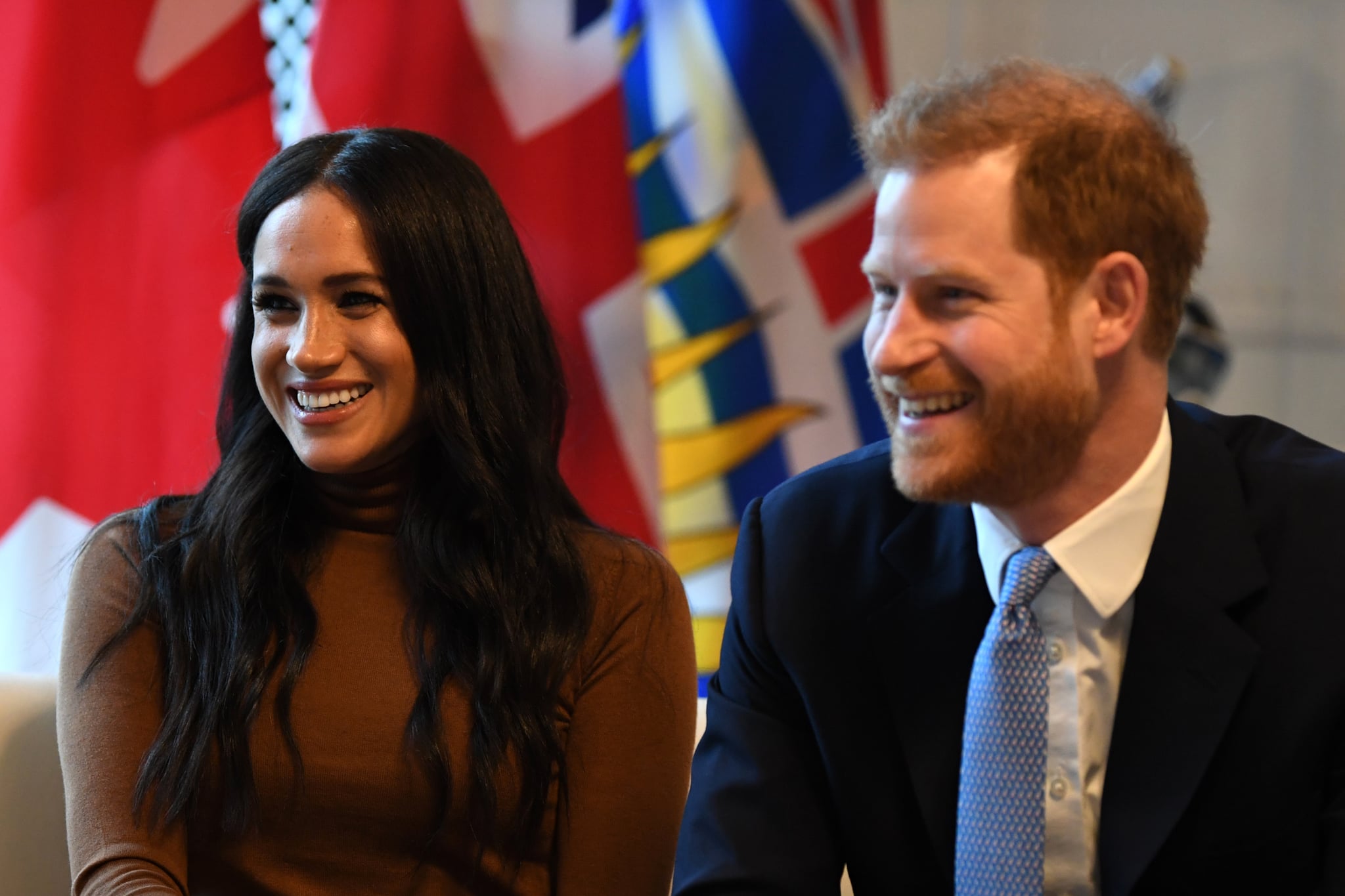 Meghan Markle and Prince Harry are coming for Hollywood! After officially stepping down as senior members of the British royal family in March, the Duke and Duchess of Sussex are reportedly shopping an idea for a new project to a variety of media accompanies. While the concept of their pitch is unknown, according to Variety, Meghan and Harry took meetings in June with different networks, including Bonnie Hammer from NBCUniversal. There are currently no other details about the top-secret project, however, sources say that Meghan has no plans to return to acting.
Following their royal exit, Meghan marked her return to the spotlight by teaming up with Disney+ to narrate their Elephants documentary, while Harry recently made an appearance in Netflix's trailer for the upcoming Rising Phoenix documentary and is currently gearing up for the 2021 release of his Apple TV+ series about mental health with Oprah Winfrey.
It's also worth noting that back in June Harry and Meghan signed with New York-based speaking agency Harry Walker Agency, which represents the Obamas, Oprah, Jane Goodall, and the Clintons, just to name a few. Hmm . . . so what could Harry and Meghan's secret project be? We have a few ideas.
A documentary about technological innovation: Earlier this year, Harry and Meghan made a secret visit to Stanford University in Palo Alto, CA. Though the couple hasn't expressed a ton of interest in the tech industry in the past, Stanford's Graduate School of Business is known for its nonprofit program and Center for Social Innovation.
A healthy lifestyle show based on The Tig: I mean, Meghan did share some very important life advice in her now-deleted blog. This is my petition for her to bring it back.
The launch of their Archewell nonprofit organization: In April, the duo revealed the name of their new nonprofit, however, they still have yet to officially unveil it. The goal of Archewwell is to "do something of meaning, to do something that matters." "Before SussexRoyal, came the idea of 'Arche'—the Greek word meaning 'source of action.' We connected to this concept for the charitable organisation we hoped to build one day, and it became the inspiration for our son's name," Harry and Meghan said in a joint statement. "Archewell is a name that combines an ancient word for strength and action, and another that evokes the deep resources we each must draw upon." They ended their statement by adding, "We look forward to launching Archewell when the time is right." Perhaps that time is now?
A reality TV show about how they're settling into their new lives in California: OK, that one is definitely a stretch, but it doesn't hurt to dream, right?
A docuseries that highlights causes close their hearts: Even though Meghan and Harry are no longer senior members of the royal family, they're still very much committed to their charity work and helping those in need. Harry has continued his work in preserving the environment and supporting those with HIV, mental health issues, and veterans. Meanwhile, Meghan's focus remains on the empowerment of women and girls. Regardless of what the project is, I have a feeling it'll somehow be tied to these causes.
Click here for more entertainment news, features, and interviews.
Image Source: Getty / WPA Pool