Egyptian Actress Ragaa El Gedawy Passes At Age 81
Egyptian Actress Ragaa El Gedawy Has Tragically Passed, Following Her Battle With Coronavirus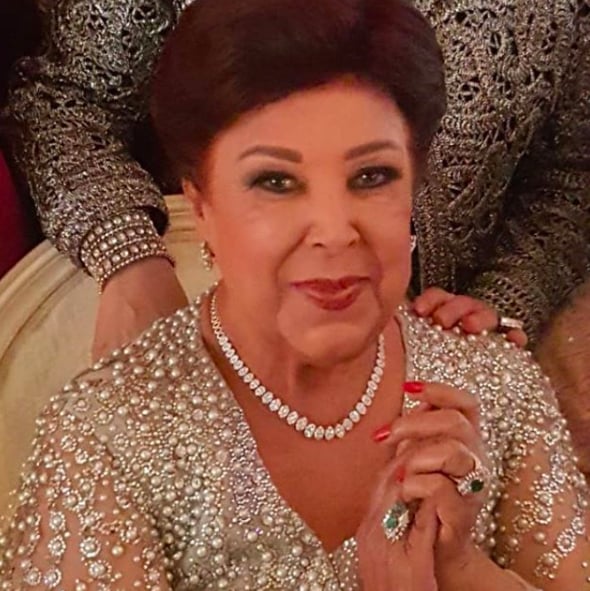 The Princess of Art, Ragaa El Gedawy has tragically passed following her battle with coronavirus.
The Egyptian actress, who had been gracing our screen for more than six decades, passed on July 5, at the age of 81, after contracted the COVID-19 this past May.
Ines Abdel Dayem, the Minister of Culture for Egypt, was one of the many to pay tribute to the star, whose latest TV venture was starring in Le' bet El Nesyan.
"She was an example of serious art. With her refined sense, she has succeeded in creating a distinguished form of the roles that she played during her long career," recalled the minister of El Gedawy's passing.
World-renowned Lebanese singer Haifa Wehbe was also among the many stars who wished their condolences to actress's family, which included her only child, Amira Hassan Mokhtar.
Taking to Twitter, the award-winning singer penned a touching message, remembering the actresses many works. "Fine art and the beauty of your roles and acting", Wehbe's tweet read.
وداعاً الممثلة القديرة #رجاء_الجداوي سنشتاق لك، لفنّك الراقي ولجمال ادوارك وتمثيلك 💔
رحمها الله والهم ذويها الصبر والسلوان 🙏🏻
إِنَّا لِلَّٰهِ وَإِنَّا إِلَيْهِ رَاجِعُونَ. pic.twitter.com/NVO6THqqLJ

— Haifa Wehbe (@HaifaWehbe) July 5, 2020
Our deepest condolences go out to the star's family members, friends, and all those, whose lives El Gedawy touched during her long and beautiful career.
Click here for more entertainment news, updates, and interviews.