Joey King's Quotes About Jacob Elordi in The Kissing Booth 2
Joey King Says Working With Ex Jacob Elordi on The Kissing Booth 2 Was a "Sacrifice"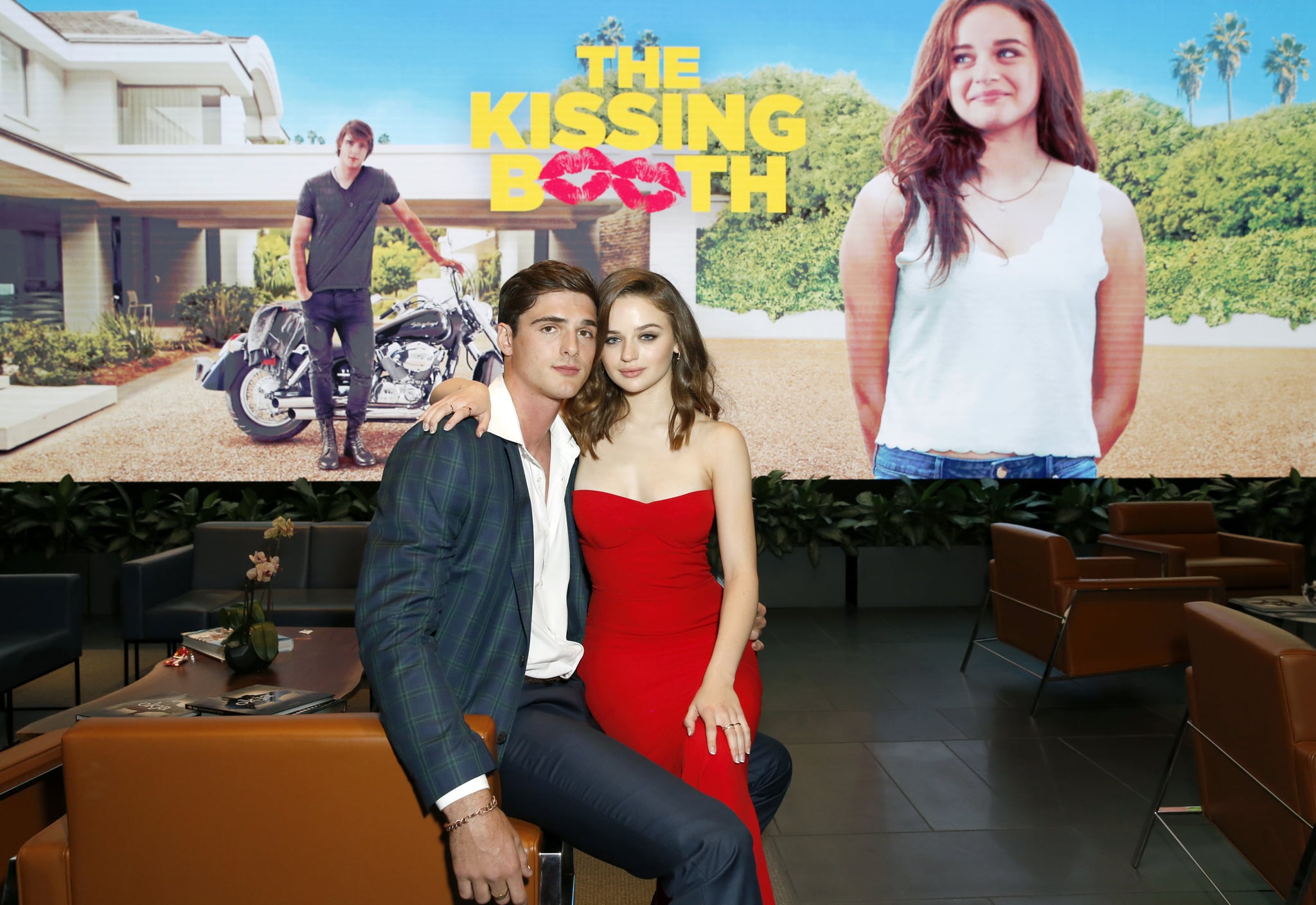 Filming for The Kissing Booth sequel has officially wrapped, and Joey King is getting candid about what it was like working with ex-boyfriend Jacob Elordi again. While on the Mood With Lauren Elizabeth podcast this week, King (Elle Evans) said having an onscreen romance with Elordi (Noah Flynn) was a "sacrifice" she had to make.
"Playing Elle Evans was genuinely one of the best experiences of my life," King said. "Kissing Booth one is always going to be one of my favorite experiences I've ever had, so getting to jump back in was superexciting for me, but I was nervous because of how much my world had changed as far as how to hit comedy beats and where my mind was going."
"I grew as a person on this."
"I know what everyone wants to know, of course. It was crazy. It was a wild experience. But honestly, it was a really beautiful time," she said, referring to her reunion with Elordi. "Because I learned a lot about myself and I grew as an actor. I grew as a person on this."
As for the love scenes, King said it was all worth it. "It was fine. It was good. I think for me because I am very much a frickin' huge fan of The Kissing Booth myself . . . I'm a fan of how it resonated with the world, it resonated with me, so going back and doing that and making the sacrifice of what, obviously, everyone is thinking about and what I'm not outwardly addressing but what I'm kind of on the sly addressing, making those sacrifices was totally worth it."
King and Elordi met on the set of the first Kissing Booth movie in 2017 and began dating shortly after. However, in March 2019, King confirmed to Refinery 29 that she and Elordi had broken up. "All you can really do at that point is shut your phone off and crawl into your sister's bed and watch Friends with her, because when you're going through something and the world wants to go through it with you or [wants] to get every piece of detail from you about it, it's really difficult," she said of the breakup. Since then, Elordi has been linked to his Euphoria costar Zendaya, while King has moved on with actor Steven Piet.
A release date for The Kissing Booth sequel still has yet to be announced.
Image Source: Getty / Rachel Murray