Kit Harington's Quotes About Sophie Turner at ACE Comic-Con
Kit Harington Says Sophie Turner Is Like His Sister: "I Love That Girl to My Very Bones"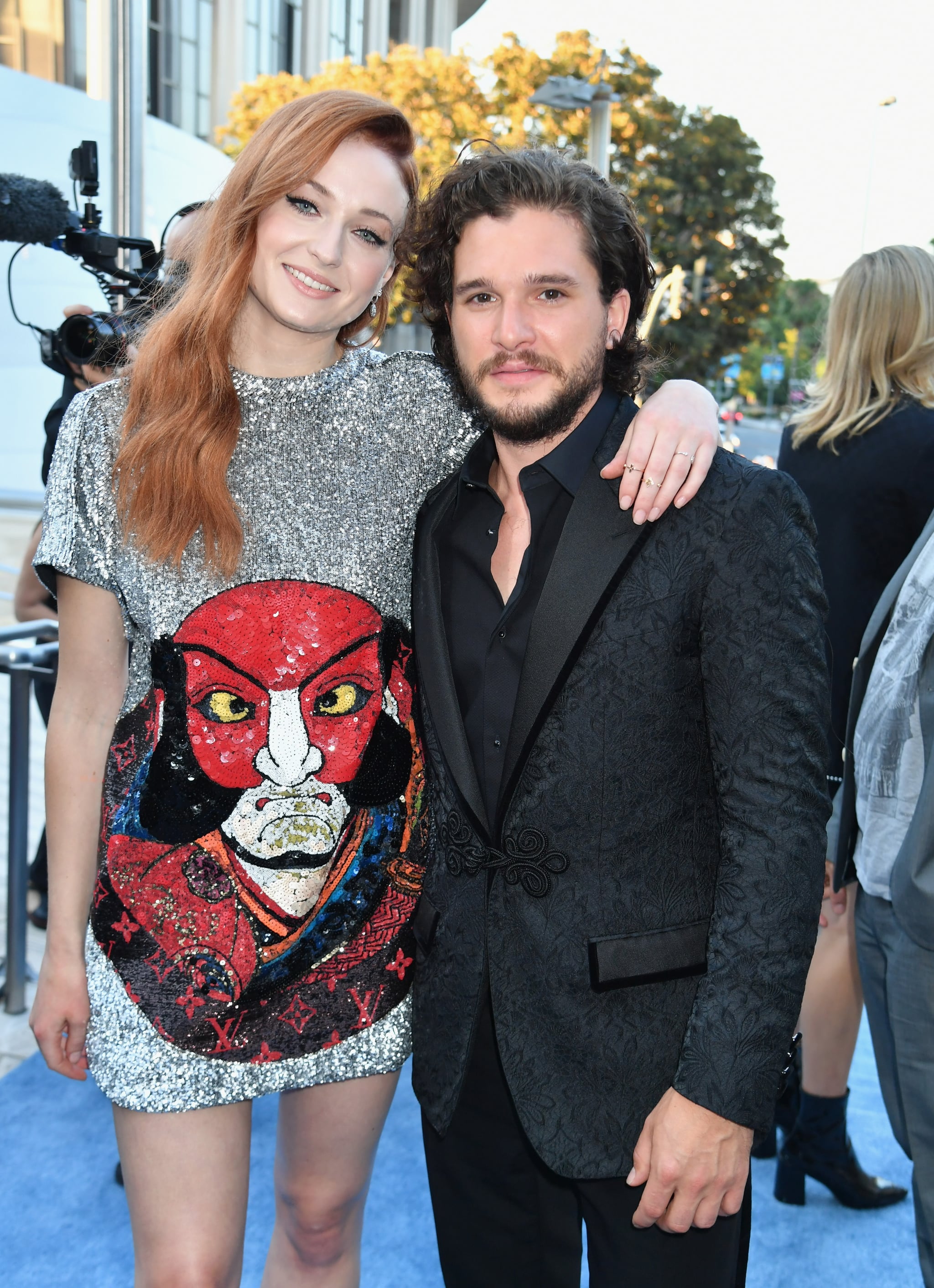 The House Stark children may have gone their separate ways during the Game of Thrones finale, but Kit Harington and Sophie Turner have remained close. During an interview at ACE Comic-Con over the weekend, Kit opened up about his real-life relationships with Sophie and the rest of the Stark children, and his loving words are taking me all the way back to Winterfell in season one.
"The thing about Sophie, Maisie [Williams], Isaac [Hempstead-Wright], and me is that we were together for so long," Kit said. "Richard [Madden] was definitely in that, too . . . We became like actual siblings. We would literally fight each other. We have a very sibling relationship." Later in the panel, a moderator mentioned that Sophie used to tease Kit about taking so much time to get his hair and makeup done before filming. "Sophie Turner needs to just shush every now and then," Kit joked in response, just like a real brother would.
Kit recently reunited with Emilia Clarke, Sophie, and the rest of the GOT cast at the 71st Annual Emmy Awards, where the show and cast were nominated for a total of 32 awards. The series took home the award for outstanding drama series, while Peter Dinklage won for supporting actor in a drama. As much as we miss seeing Sophie and Kit on screen, we can't wait to hear about more of their sweet moments together in the future.