Lili Reinhart on The Hustlers and Cole Sprouse's Support
Lili Reinhart Recalls FaceTiming Cole Sprouse and Crying After "Surreal" Hustlers Premiere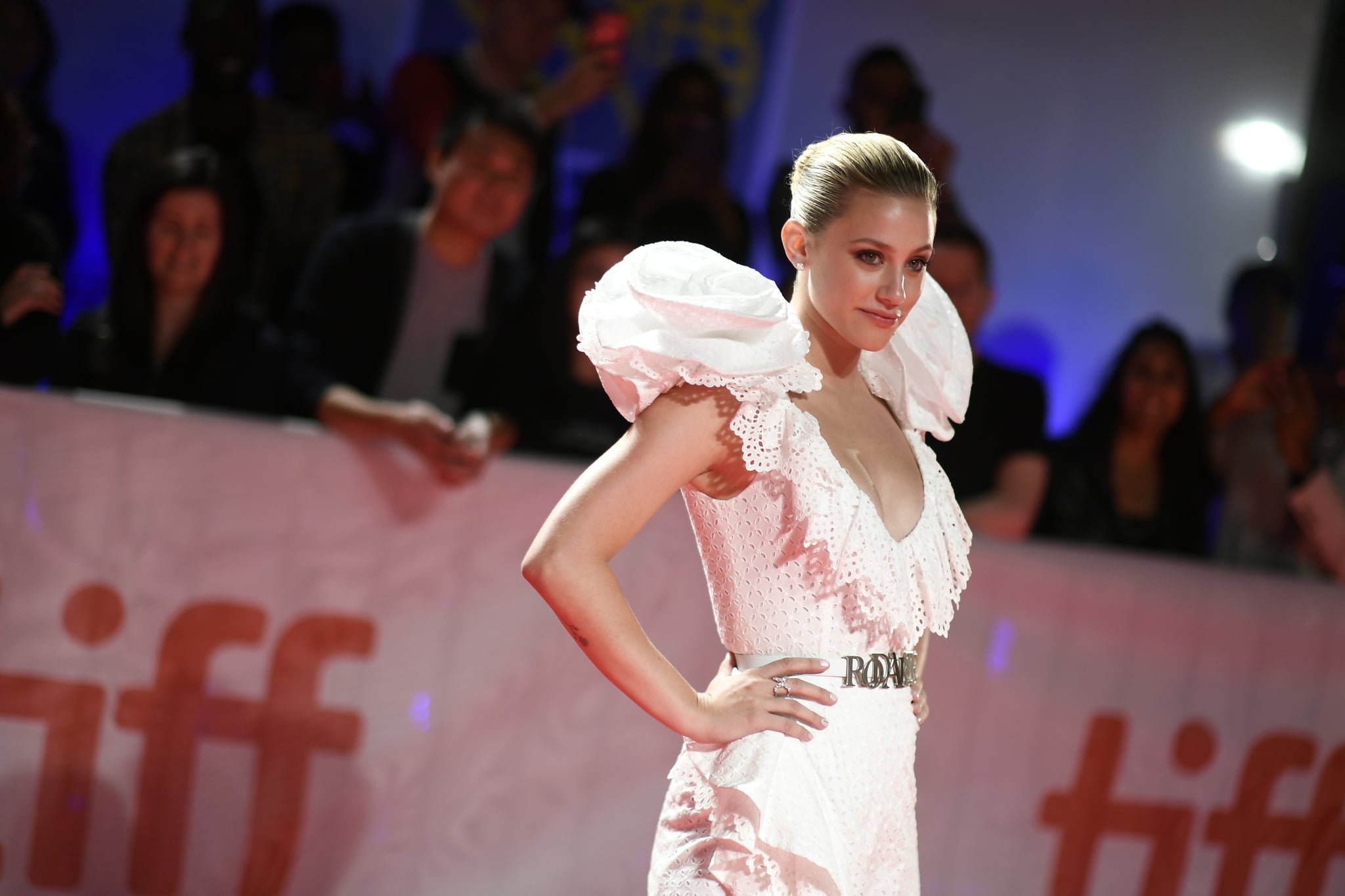 Lili Reinhart is best known for her role as Betty Cooper on Riverdale, but this September she branched out with her first big feature film role in the star-studded drama Hustlers. While the 23-year-old actress recalled the whole experience as very "surreal," it was the FaceTime call she shared with boyfriend Cole Sprouse after the film's big premiere at the Toronto Film Festival that really made her emotional.
"At the end of a very long day, I was by myself in my hotel room, and I was FaceTiming Cole and he put into perspective to me how far I've come and how hard I've worked for this and the fact that it happened, and I should be really proud," she told POPSUGAR at American Express's Green From Amex event in NYC. "I just kind of started crying, and I got really emotional because this has been a really long time coming for me."
"I got really emotional because this has been a really long time coming for me."
Lili first opened up about the milestone career moment during an Instagram story in September. "Tonight was overwhelming in the best way I could've ever imagined," she wrote after the premiere. "If you were to tell 16-year-old me, who was horribly depressed and near suicidal, that at 22 years old I would be in a female-driven movie premiering at TIFF, I would never have believed it. I will never forget the feeling of tonight. Knowing that I am doing exactly what I was meant to be in this beautiful life. I'm so honored to be part of Hustlers. And so blessed to be living the life that I am."
She concluded her sweet message by sharing a photo of herself — which we're assuming was taken post-FaceTime with Cole — "sitting on the floor, crying from sheer happiness and joy."