Meghan Markle When All Women Vote #CouchParty Speech
Meghan Markle Wants You to Know Your Vote Matters: "If You Are Complacent, You Are Complicit"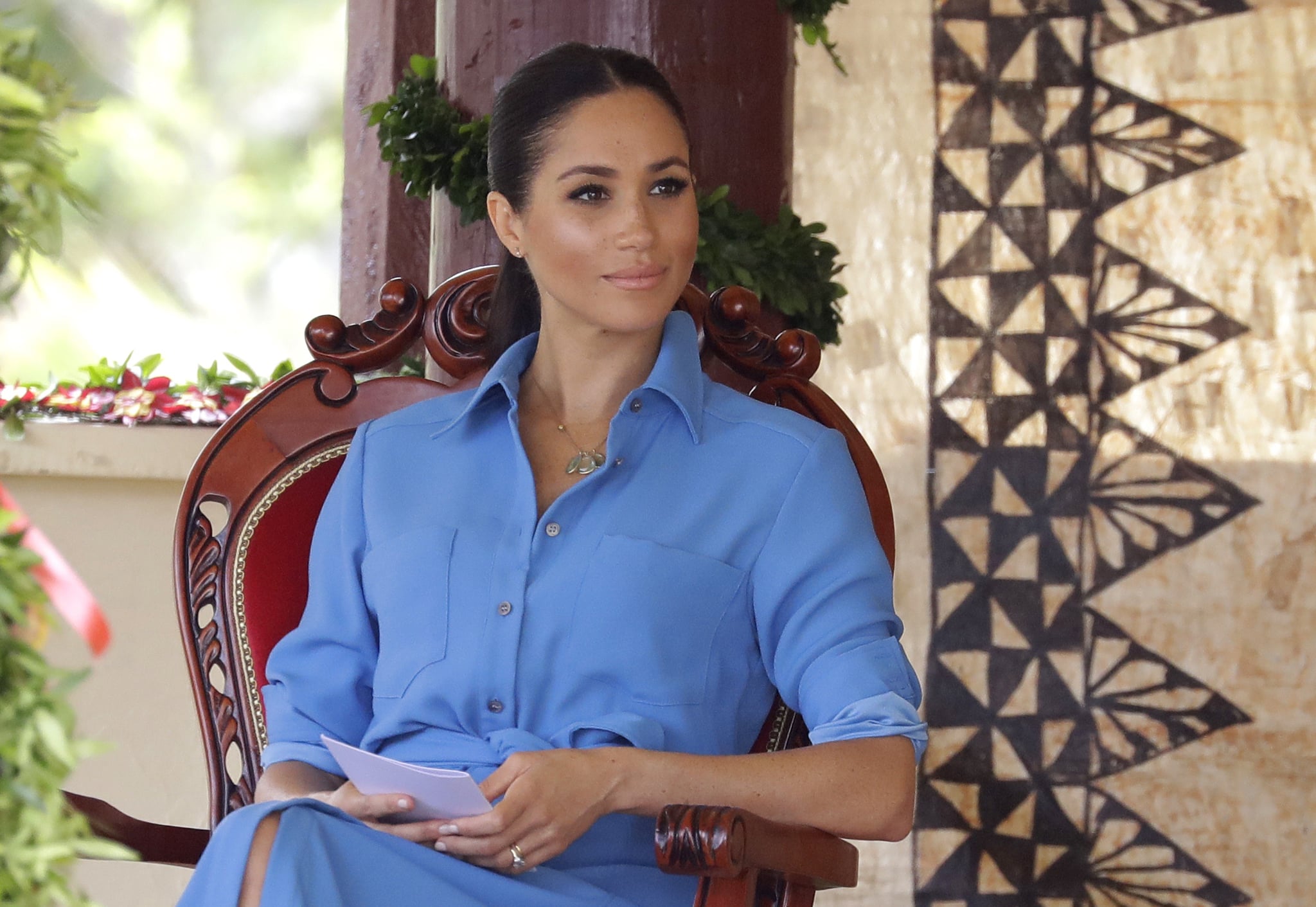 This year's election is ramping up to be one of the most important ones in history. As part of When All Women Vote's #CouchParty, Meghan Markle had a message for voters when she made a virtual appearance at the event last Thursday. "We vote to honor those who came before us and to protect those who will come after us because that is what community is about and that is specifically what this election is all about," she said.
"We can and must do everything to ensure all women have their voices heard."
Meghan also took a moment to recognize the 100th anniversary of the 19th amendment and the fact that, although it gave many women the right to vote, even today, marginalized women are struggling to have their voices heard. "We can and must do everything to ensure all women have their voices heard," she explained. "If we aren't part of the solution, we're part of the problem. If you are complacent, you are complicit."
Her passion was clear as she spoke about making sure everyone understood just how important they are to the election. To bring home her message about not being a hindrance to progress, she finished her speech with: "Exercising your right to vote isn't simply being part of a solution, it's being part of a legacy." Meghan previously announced her plans to vote at this year's election, making her the first British royal to ever do so.
Click here for more celebrity news, features, and interviews.