Prince Harry Takes Legal Action Against British Press
Harry and Meghan Take Legal Action Against "Bullying" From British Press — Read the Statement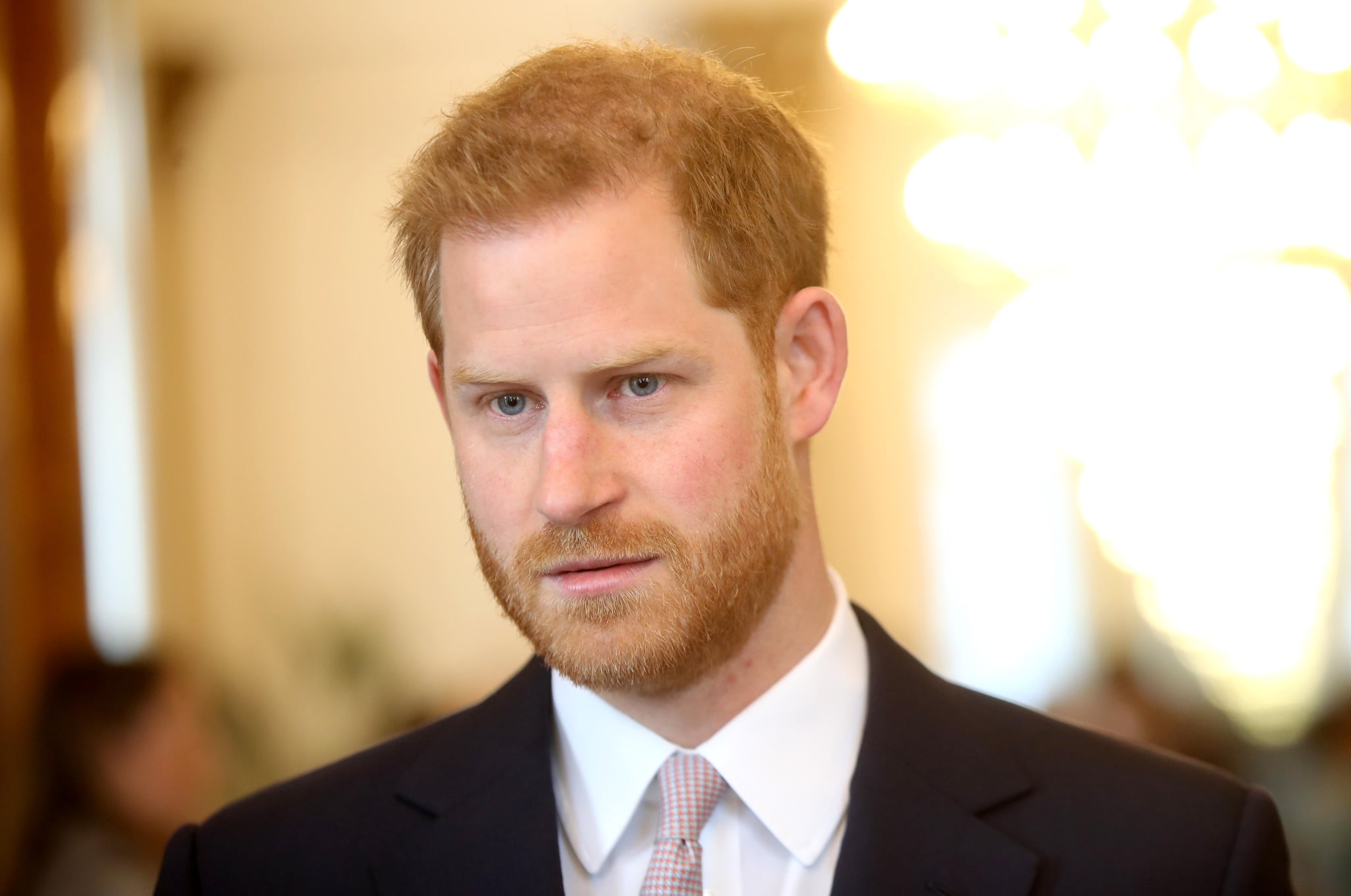 Ever since Meghan Markle stepped into the royal spotlight, her every move has been publicly scrutinized by the media and Prince Harry has had enough. On Tuesday, it was announced that the Duke of Sussex filed a claim against British tabloid company Associated Newspapers, which includes Mail on Sunday, "over the intrusive and unlawful publication of a private letter written by the Duchess of Sussex" as part of a campaign to "publish false and deliberately derogatory stories about her" and him. Along with the claim, Harry released a statement on the official Sussex website, comparing the treatment of Meghan to that of his late mother, Princess Diana.
"Unfortunately, my wife has become one of the latest victims of a British tabloid press that wages campaigns against individuals with no thought to the consequences – a ruthless campaign that has escalated over the past year, throughout her pregnancy and while raising our newborn son," Harry wrote. "The positive coverage of the past week from these same publications exposes the double standards of this specific press pack that has vilified her almost daily for the past nine months; they have been able to create lie after lie at her expense simply because she has not been visible while on maternity leave. She is the same woman she was a year ago on our wedding day, just as she is the same woman you've seen on this Africa tour."
Harry also referenced private letters from Meghan that had been leaked and published by the British press. "This particular legal action hinges on one incident in a long and disturbing pattern of behavior by British tabloid media. The contents of a private letter were published unlawfully in an intentionally destructive manner to manipulate you, the reader, and further the divisive agenda of the media group in question," he explained. "In addition to their unlawful publication of this private document, they purposely misled you by strategically omitting select paragraphs, specific sentences, and even singular words to mask the lies they had perpetuated for over a year."
"I lost my mother and now I watch my wife falling victim to the same powerful forces."
"There comes a point when the only thing to do is to stand up to this behavior, because it destroys people and destroys lives. Put simply, it is bullying, which scares and silences people," the royal continued. "Though this action may not be the safe one, it is the right one. Because my deepest fear is history repeating itself. I've seen what happens when someone I love is commoditized to the point that they are no longer treated or seen as a real person. I lost my mother and now I watch my wife falling victim to the same powerful forces."
Harry — who is currently nearing the end of his 10-day tour in Southern Africa with Meghan Markle and his 4-month old son, Archie Mountbatten-Windsor — concluded his letter by thanking the public for their continued support, adding, "Although it may not seem like it, we really need it." Read Harry's full letter on the Sussex website.
Image Source: Getty / Chris Jackson