One of Michelle Obama [1]'s most famous lines is "when they go low, we go high." We still quote that pretty much every day, but the former First Lady of the United States of America has shared even more words of wisdom over the years. Whether she's encouraging women to accomplish their goals [2] or inspiring people to help others [3], Michelle has continued to use her platform to promote hope. She gave some especially important pieces of advice in her Grammy-winning memoir Becoming [4] and her Netflix documentary of the same name [5]. Ready to feel motivated? Keep reading to see some of Michelle's best spoken and written gems about life, success, and stepping into your power.
On Embracing Your Story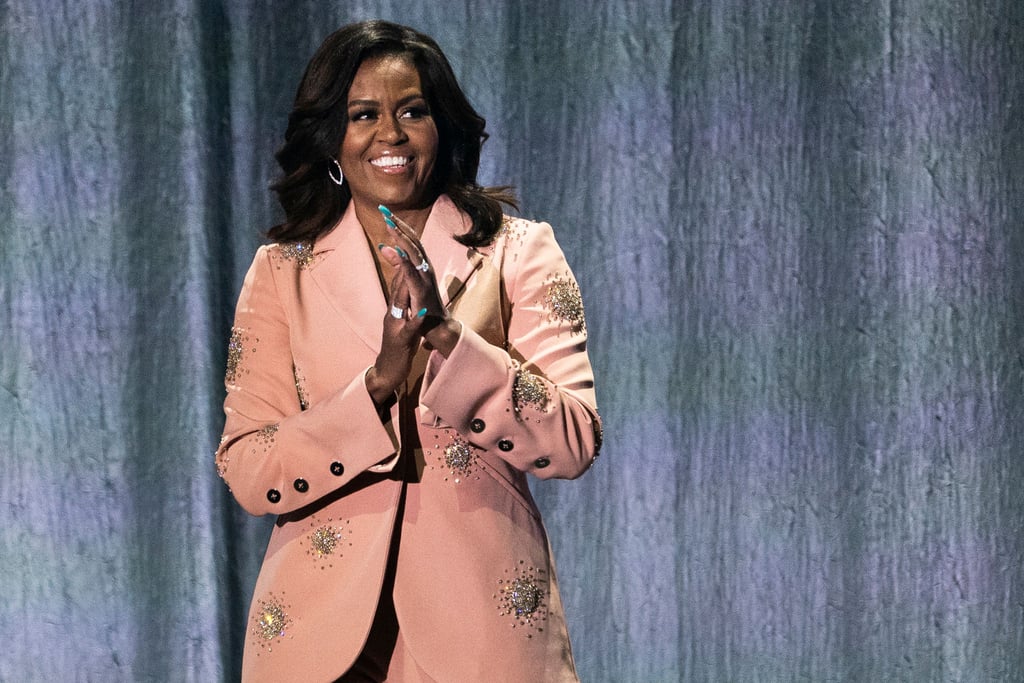 "My father, Fraser, taught me to work hard, laugh often, and keep my word. My mother, Marian, showed me how to think for myself and to use my voice. Together, in our cramped apartment on the South Side of Chicago, they helped me see the value in our story, in my story, in the larger story of our country. Even when it's not pretty or perfect. Even when it's more real than you want it to be. Your story is what you have [6], what you will always have. It is something to own."
"Do not ever let anyone make you feel like you don't matter, or like you don't have a place in our American story — because you do. And you have a right to be exactly who you are [7]. But I also want to be very clear: This right isn't just handed to you. No, this right has to be earned every single day. You cannot take your freedoms for granted. Just like generations who have come before you, you have to do your part to preserve and protect those freedoms. And that starts right now, when you're young . . . you need to be preparing yourself to add your voice to our national conversation."
"If there's one thing I've learned in life, it's the power of using your voice [8]. I tried my best to speak the truth and shed light on the stories of people who are often brushed aside."
"There's power in allowing yourself to be known and heard, in owning your unique story, in using your authentic voice [9]. And there's grace in being willing to know and hear others."
On the Power of Women
"When girls are educated, their countries become stronger and more prosperous [10]."
"The difference between a broken community and a thriving one is the presence of women who are valued [11]."
"No country can ever truly flourish if it stifles the potential of its women [12] and deprives itself of the contributions of half its citizens."
"I am an example of what is possible when girls [13] from the very beginning of their lives are loved and nurtured by people around them."
On Being Confident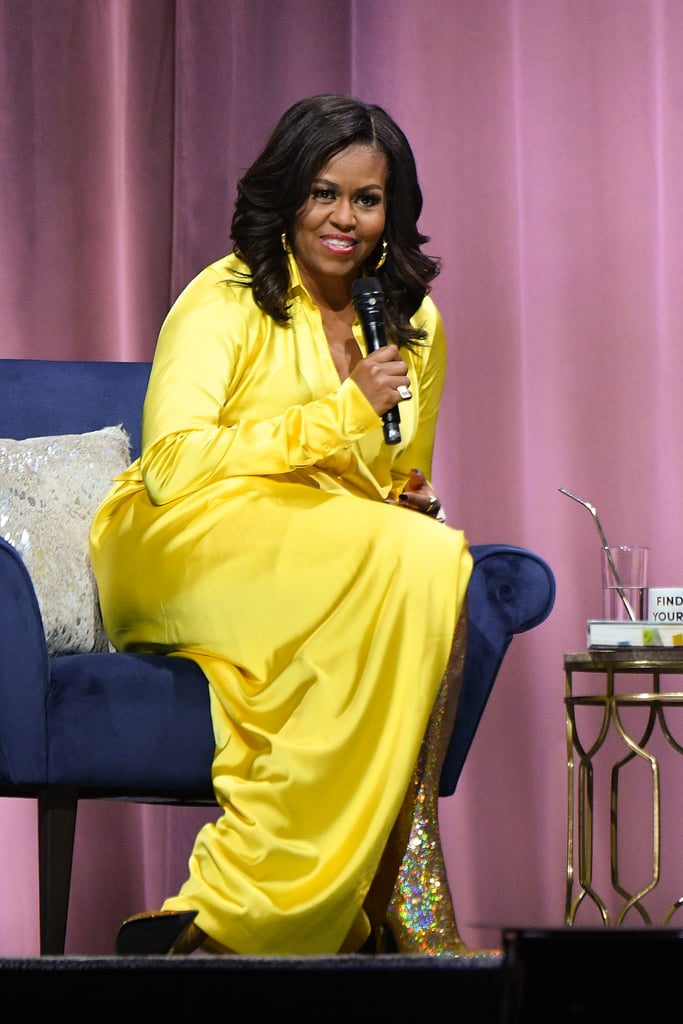 "Whether you come from a council estate or a country estate, your success will be determined by your own confidence [14] and fortitude."
"Am I good enough? Yes I am [15]."
"We need to do a better job of putting ourselves higher on our own 'to do' list [16]."
"You have to fill your bucket with positive energy [17] — and if you have people hanging around you that are bringing you down and not lifting you up, whether that's your 'boo' or your best friend — you have to learn how to push these people to the side."
"I have learned that as long as I hold fast to my beliefs and values [18] and follow my own moral compass, then the only expectations I need to live up to are my own."
"First and foremost, I wear what I love. That's what women have to focus on: what makes them happy [19] and what makes them feel comfortable and beautiful. If I can have any impact, I want women to feel good about themselves and have fun with fashion."
On Overcoming Challenges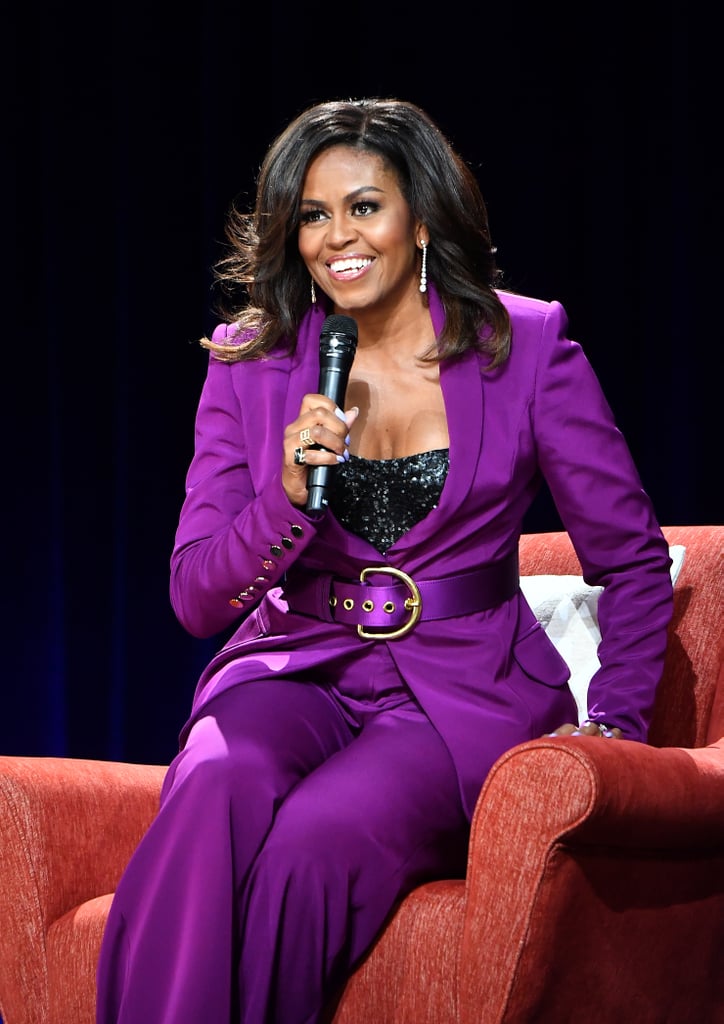 "You should never view your challenges as a disadvantage. Instead, it's important for you to understand that your experience facing and overcoming adversity is actually one of your biggest advantages [20]."
"Instead of letting your hardships and failures discourage or exhaust you, let them inspire you [21]. Let them make you even hungrier to succeed."
"Failure is an important part of your growth and developing resilience. Don't be afraid to fail [22]."
"When someone is cruel or acts like a bully, you don't stoop to their level. No, our motto is, when they go low, we go high [23]."
On Reaching Success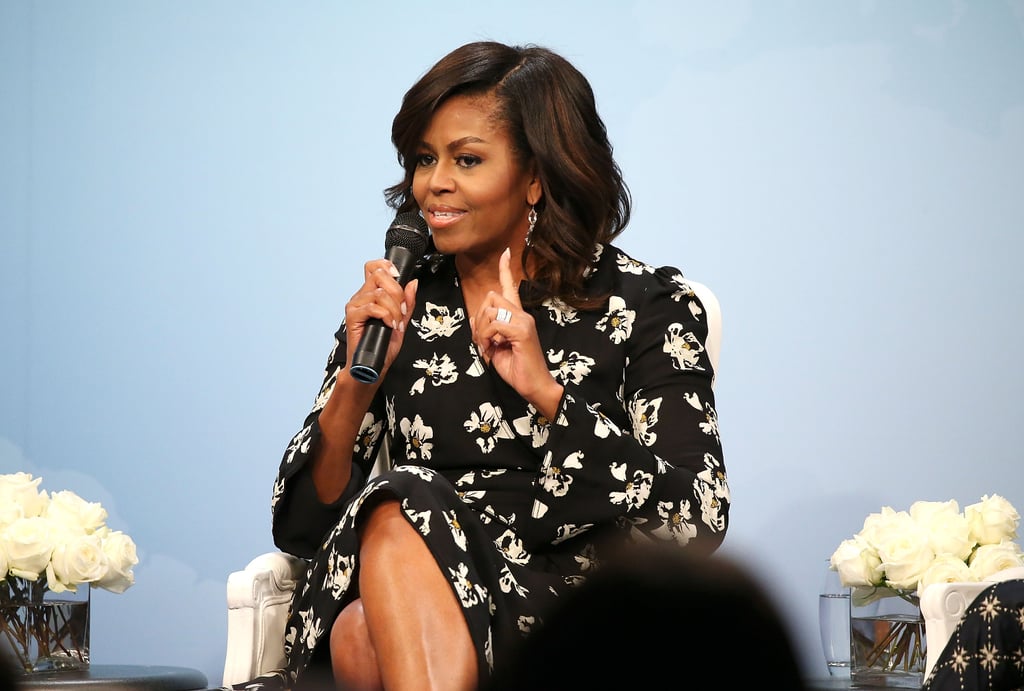 "Success is only meaningful and enjoyable [24] if it feels like your own."
"Success isn't about how much money you make [25], it's about the difference you make in people's lives."
"Don't ever make decisions based on fear. Make decisions based on hope and possibility [26]. Make decisions based on what should happen, not what shouldn't."
On Helping Others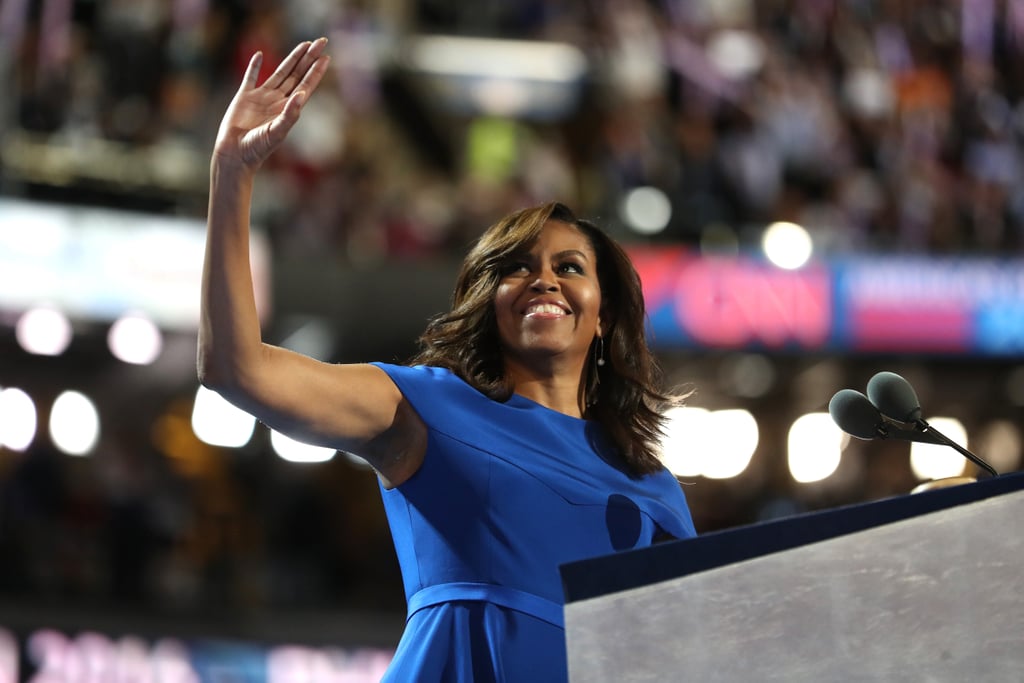 "When you've worked hard, and done well, and walked through that doorway of opportunity [27], you do not slam it shut behind you. You reach back and you give other folks the same chances that helped you succeed."
"No matter what, you give everybody a fair shake, and when somebody needs a hand, you offer yours [28]."
"Every day, you have the power to choose our better history [29] — by opening your hearts and minds, by speaking up for what you know is right."
"For every door that's been opened to me, I've tried to open my door to others [30]. And here is what I have to say, finally: Let's invite one another in. Maybe then we can begin to fear less, to make fewer wrong assumptions, to let go of the biases and stereotypes that unnecessarily divide us. Maybe we can better embrace the ways we are the same."