Selena Gomez Supports Taylor Swift in New Scooter Braun Feud
Selena Gomez Supports Taylor Swift Amid Music Feud: "It's Greed, Manipulation, and Power"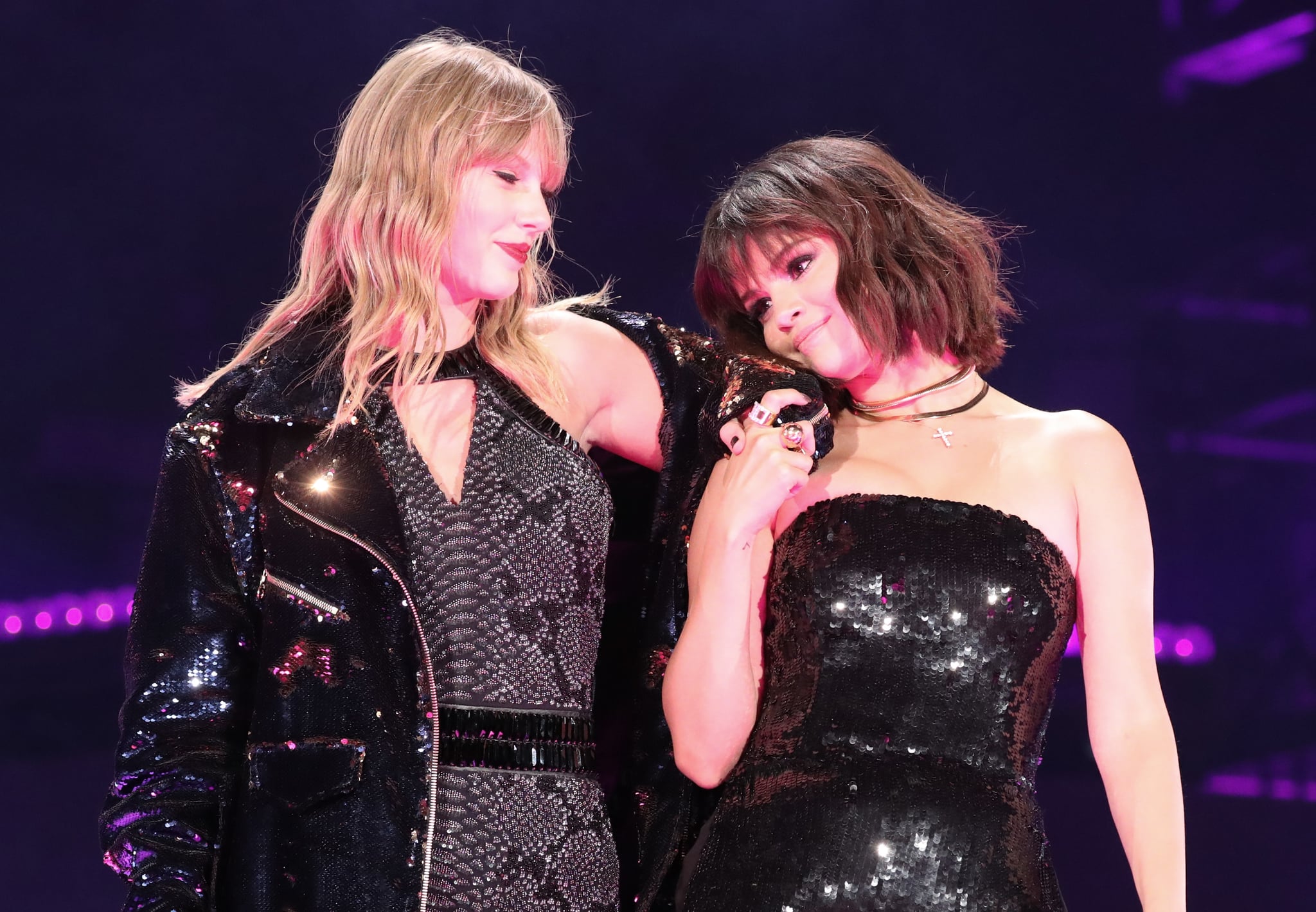 Taylor Swift is currently embroiled in a bitter feud with Scooter Braun and Big Machine Records' Scott Borchetta over the rights to her music catalogue pre-Lover and her ability to sing a medley of her hits at the American Music Awards, but luckily she has plenty of support from friends and fellow musicians alike. In addition to getting some musical love from pal Halsey, Selena Gomez supported her friend with a lengthy post to her Instagram story about the situation.
"My heart is so heavy right now. It makes me sick and extremely angry. (I don't mind if there may be retaliation) this is my opinion," Gomez wrote of Braun and Borchetta reportedly barring Swift from singing her old songs at the AMAs. "It's greed, manipulation and power. There is no heart or thought of anyone else. No respect for the words my friend has written since she was a 14 year old in her bedroom. You've robbed and crushed one of our best song writers of our time an opportunity to celebrate all of her music with fans and the world."
Gomez, who coincidentally dated one of Braun's biggest clients, Justin Bieber, went on to add that Swift is "the most dedicated, fearless, fiesty [sic], strongest woman I've ever known." She added, "Seeing my best friend (or any of my friends) be constantly pulled down is the worst feeling. Taylor fights. She will never stop fighting. People grow from choices. Some will stay exactly the same. I just want a change of heart. I love you."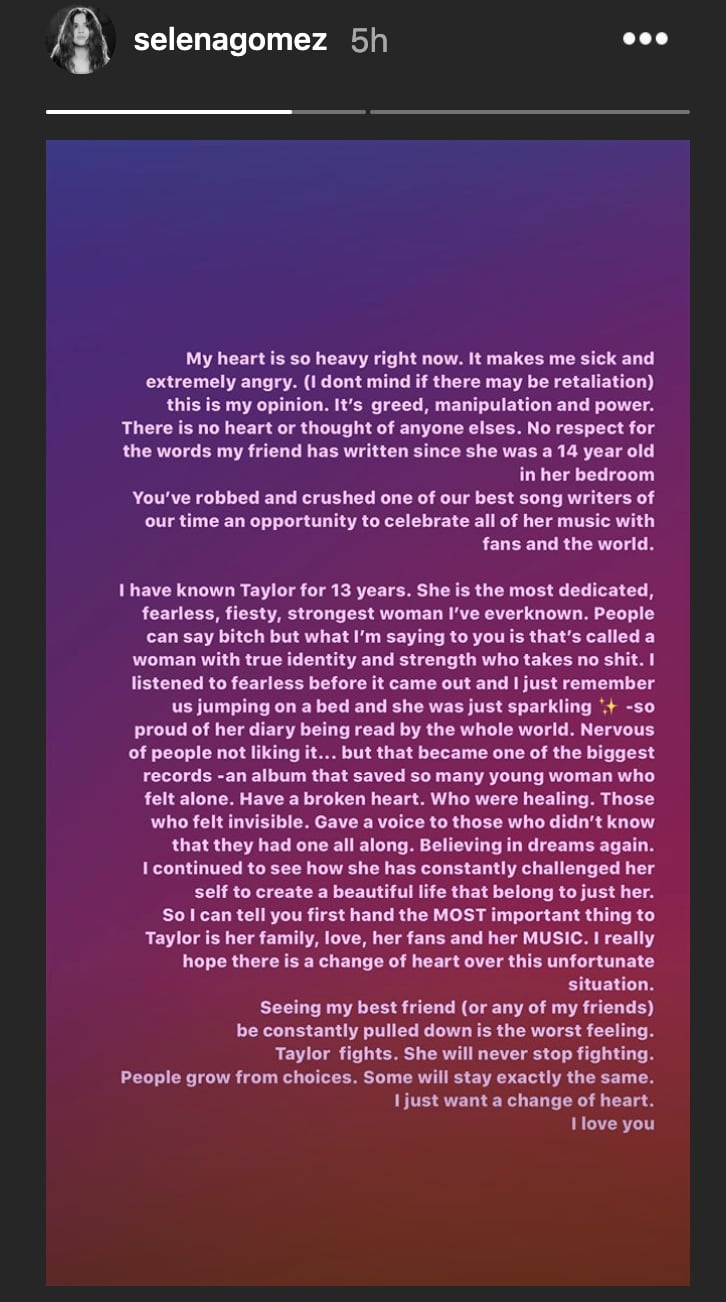 The "Lose You to Love Me" singer's support comes after Swift posted a heartfelt letter to her fans on Twitter alleging that Braun and Borchetta — who now own and run Swift's former record label, Big Machine — have banned her from performing any pre-Lover tracks at the AMAs or using them in an upcoming Netflix documentary about her life. Big Machine has since denied Swift's allegations, writing in a statement that her claims were "based on false information," and criticized the "calculated" threats she made on social media.
"We have worked diligently to have a conversation about these matters with Taylor and her team to productively move forward. We started to see progress over the past two weeks and were optimistic as recently as yesterday that this may get resolved," the label explained. "However, despite our persistent efforts to find a private and mutually satisfactory solution, Taylor made a unilateral decision last night to enlist her fanbase in a calculated manner that greatly affects the safety of our employees and their families."
A resolution between both parties seems to be far off at this point, but with the AMAs slated to air on Nov. 24 and Swift gaining support from Gomez, Halsey, Gigi Hadid, and other A-list stars, it will be interesting to see how it all shakes out.