Star Wars Rise of Skywalker Cast on Staying in Franchise
Star Wars Trio Talks Returning After Rise of Skywalker: "You Ain't Going to Disney Plus Me!"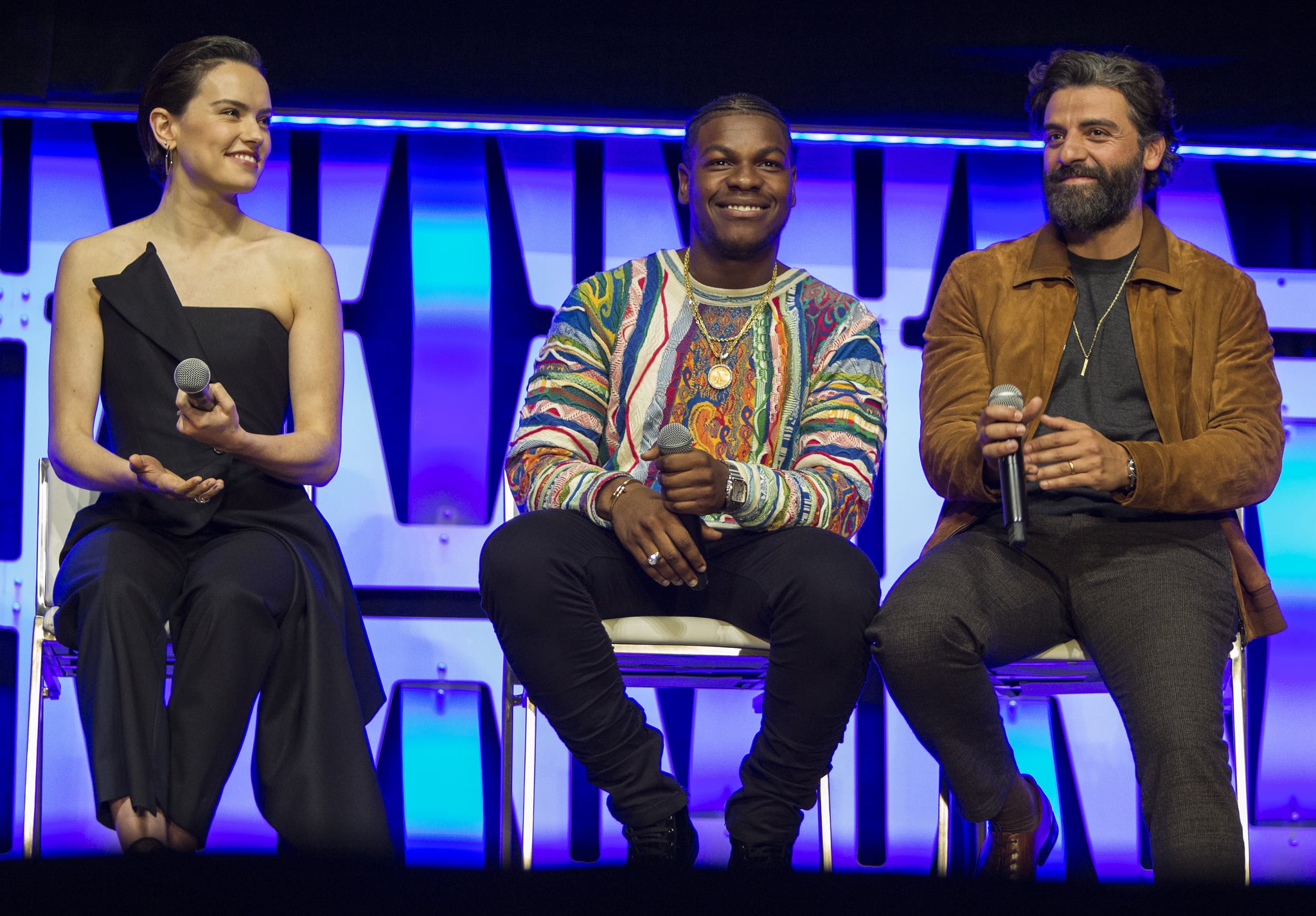 While fans are undoubtedly excited about the release of Star Wars: The Rise of Skywalker, its release does mean the end of an era. And we don't just mean the end of the three-trilogy Skywalker saga! In an interview with Variety, the trio at the center of the final trilogy — Daisy Ridley, John Boyega, and Oscar Isaac — were asked about starring in future Star Wars projects, and the answers don't leave much room for hope.
"As long as Daisy and Oscar are down for it, then I'll come back," Boyega allowed, but he has his limitations. "You ain't going to Disney Plus me! I'm watching it, though, but I'll stay in the feature films."
Even though we know a crossover featuring Boyega's Finn and The Mandalorian's breakout star Baby Yoda would be epic, we respect his boundaries. It also makes sense that we wouldn't be seeing Finn in either spin-off series planned for Ewan McGregor's Obi-Wan Kenobi and fan-favorite Rogue One character Cassian Andor (Diego Luna) since he wasn't around during their adventures.
Isaac and Ridley were a little more clear about their reluctance in bringing Poe Dameron and Rey back into action after episode nine. Isaac admitted he would miss the camaraderie among the cast, but he sees Rise of Skywalker as "the closing of a chapter of my life."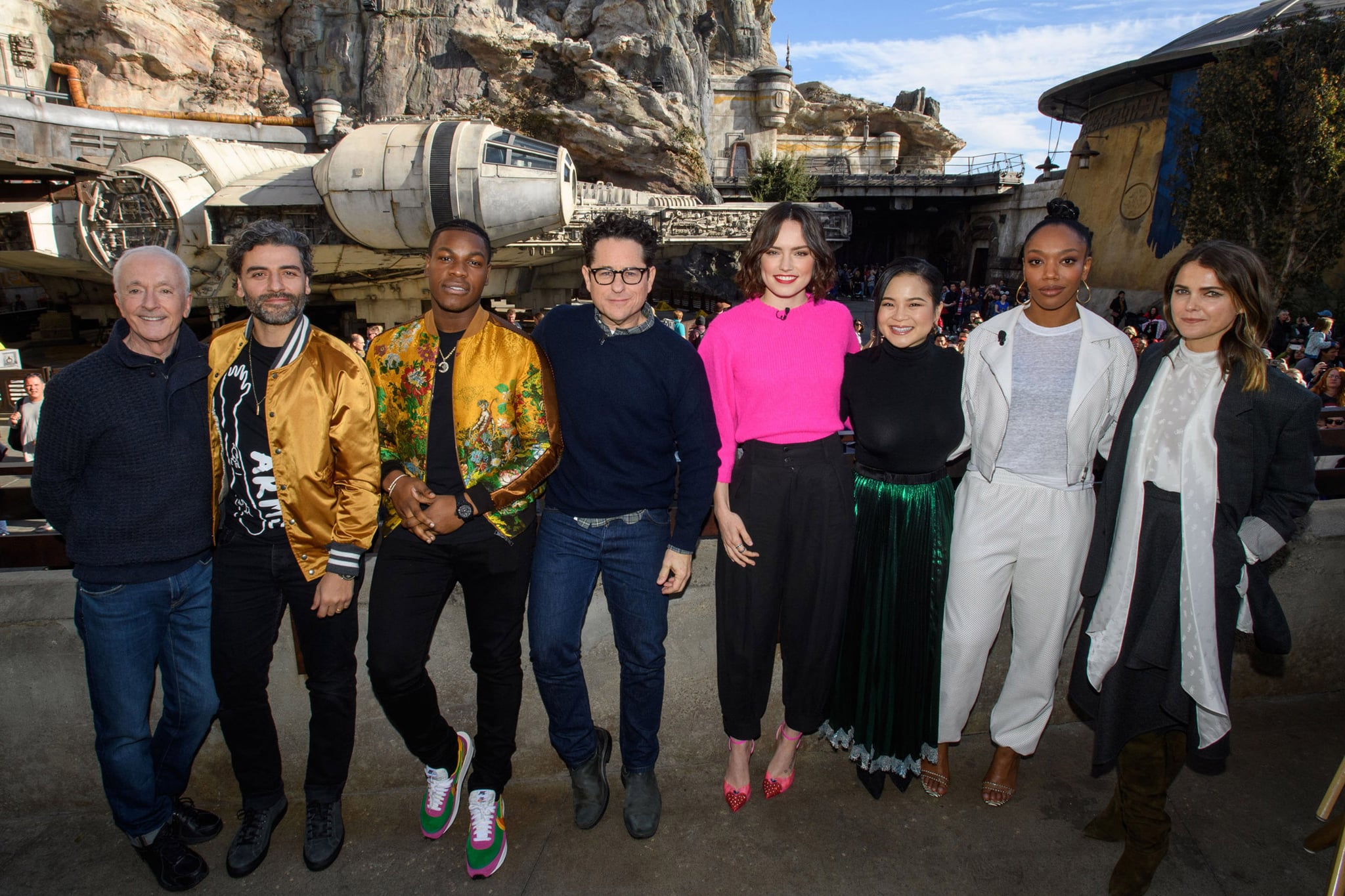 Image Source: Getty / Richard Harbaugh/Disneyland Resort
"[I'm] happy and feeling fulfilled that the task is complete," he said. "So I can't imagine what it would be that would make me want to redo this thing or revisit it."
"I just don't know if anything could top this one, honestly," Ridley added. "I think it's just a great story and a great close, and even though obviously the characters continue to exist, it would have to be so extraordinary [to return], and I don't know if that's possible."
That means when Rise of Skywalker comes out in theaters on Dec. 20, fans should cherish every second!