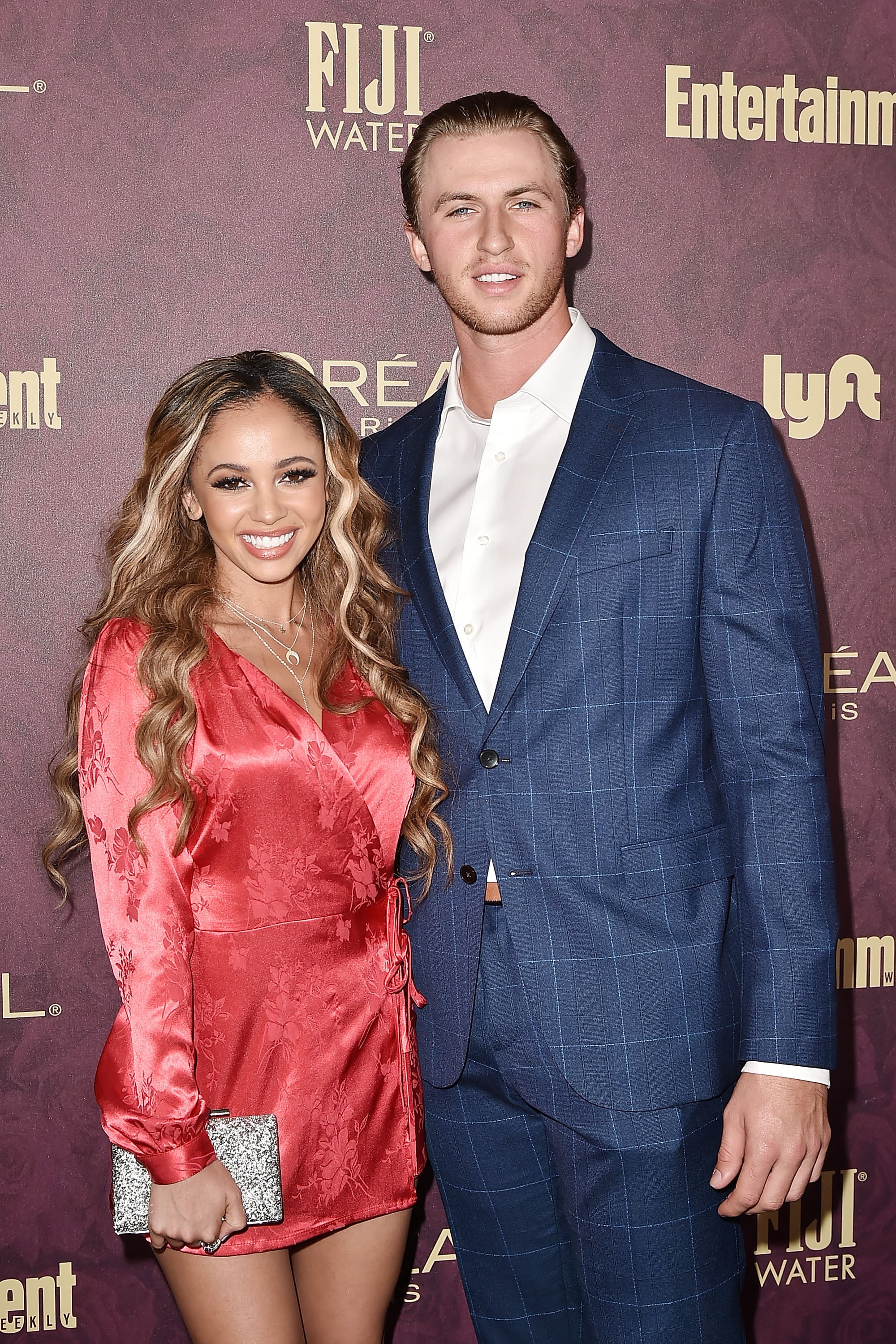 Vanessa Morgan and Michael Kopech have separated after five months of marriage. On Monday, People confirmed that the 24-year-old White Sox pitcher filed for divorce [1] from the 28-year-old Riverdale star [2] on June 19. No other details have been released at the time.
Vanessa and Michael wed [3] after nearly two years together in an intimate ceremony in Florida this past January. While neither Vanessa nor Michael have publicly commented on their separation, the news comes just days after Vanessa announced that she was pregnant with her first child [4] on Instagram. Alongside a photo album from her gender reveal celebration, she wrote, "I am overjoyed to be welcoming my baby boy into the world this January 💙. This little guy has already brought me so much happiness and a feeling of such a greater purpose. I cannot wait to meet you!!"
Click here for more entertainment news, features, and interviews [5].