Was Rihanna at Drake's 33rd Birthday Party?
Friends Again! Drake and Rihanna Reunite at the Rapper's LA Birthday Bash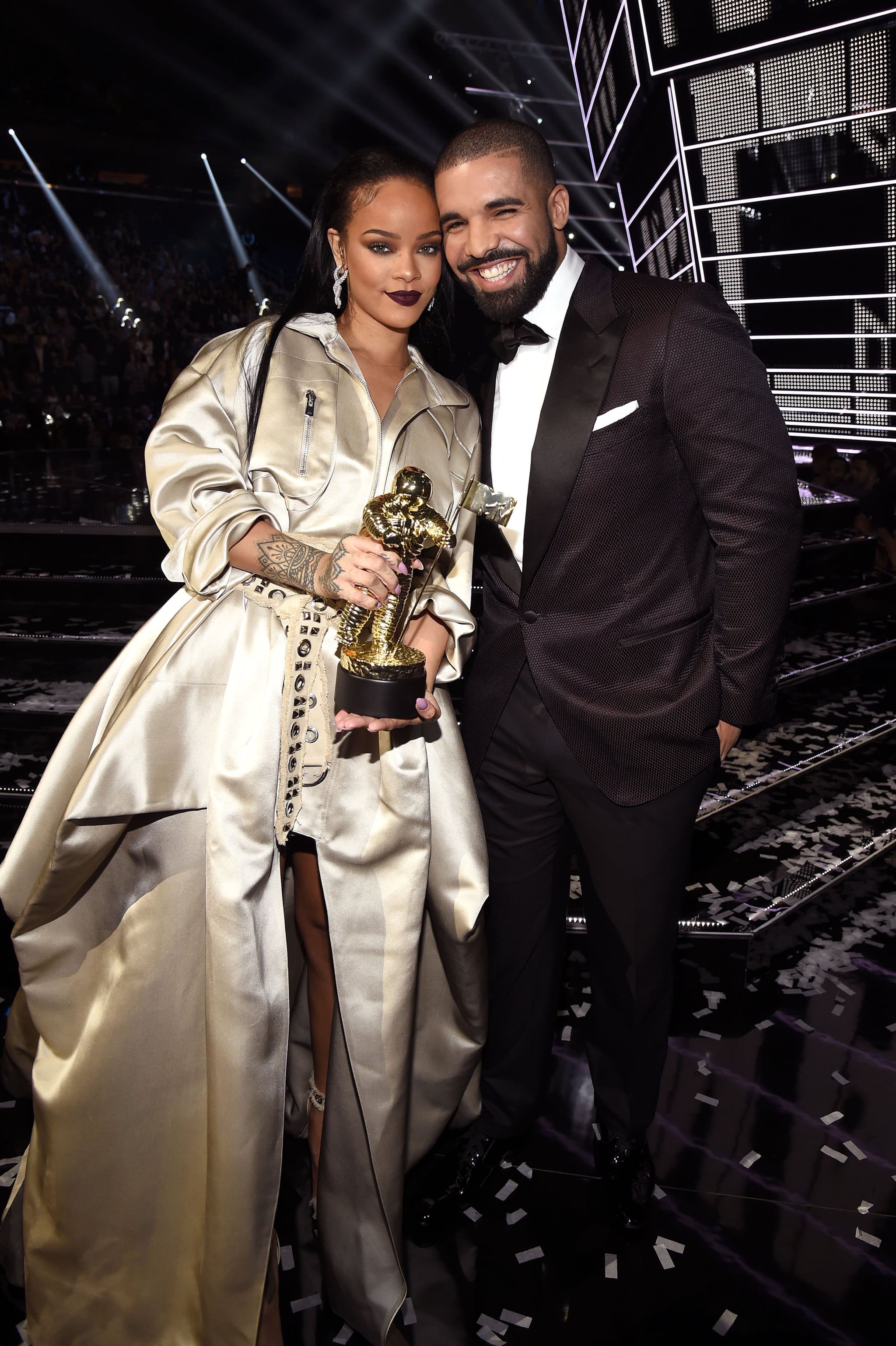 Rihanna and Drake had friendship on the brain as the two reunited at the latter's birthday party on Monday! In celebration of his 33rd birthday, which is Oct. 24, Drake hosted a fun-filled bash at LA's Poppy nightclub. And RiRi was there to take part in the festivities.
According to E! News, the 31-year-old mogul had a great time hanging with her old pal and his OVO squad. "Rihanna made an appearance and stayed for several hours. She was with two girlfriends and was escorted to Drake's table by security," a source told the outlet. "Her and Drake were talking for a while and were smiling and laughing. It seemed like a very pleasant interaction and they looked like they were having fun together as friends." Rihanna, who wore a sweater with glimmering pants and heels, was also joined by friend and Love & Hip Hop: Hollywood star Lyrica Anderson.
An E! News source also added, "Rihanna was dancing to the music and bobbing her head and seemed to be in a good mood. The whole vibe was very chill. Drake had a huge smile on his face and looked excited to see Rihanna when she arrived." Throughout the night, the "Hotline Bling" rapper played hip-hop bops while enjoying the company of his friends over a selection of drinks. And they weren't short on snacks as guests munched on chicken nuggets and French fries from McDonald's.
For years, Rihanna and Drake's relationship kept us guessing as they dipped in and out of a romance. They officially split in October 2016, two months after Drake famously gushed over RiRi while presenting her with the Michael Jackson Video Vanguard Award at the MTV VMAs. "She's someone I've been in love with since I was 22 years old," he said. "She's one of my best friends in the world. All my adult life I've looked up to her even though she's younger than me."
Fast forward to May 2018, Rihanna opened up about the status of her and Drake's bond, telling Vogue, "We don't have a friendship now, but we're not enemies either. It is what it is." Well, it seems like they're back on the friendship train now and are chugging along. And while Drake appears to be single, Rihanna is happily dating businessman Hassan Jameel.