Is Adriana Lima Quitting Victoria's Secret?
Adriana Lima Declares She Won't Take Off Her Clothes Anymore For an "Empty Cause"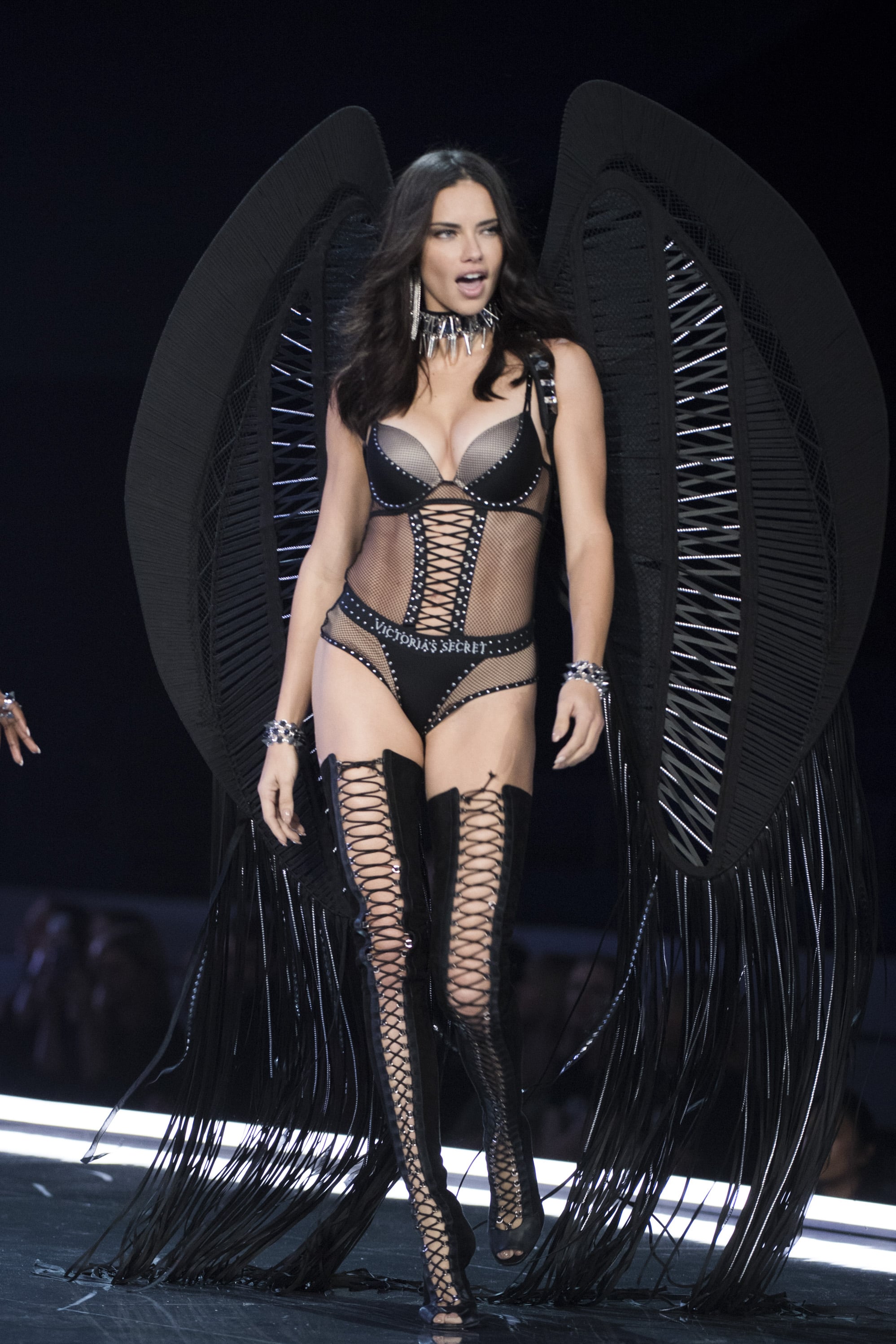 Adriana Lima's has been a Victoria's Secret model since she was 19 years old, and now, at 36, it seems she's rethinking her career. On Sunday, the supermodel declared she was going to be pickier with the jobs she takes, which has us wondering if this is her way of confirming she's done being a Victoria's Secret Angel. (Her friend and fellow model Alessandra Ambrosio recently took her last walk for the brand.)
"I had received a call for the possibility of filming a sexy video of me to be posted and shared [on] social media. Even though I have done many of this type, something had changed in me. When a friend approached me to share that she was unhappy with her body . . . it made me think . . . that everyday in my life, I wake up thinking, how do I look? Was I going to be accepted in my job? And in that moment I realized that majority of woman probably wake up every morning trying to fit in a stereotype that society/social media/fashion etc imposed," she wrote. "I thought that's not a way of living and beyond that ... that's not physically and mentally healthy, so I decided to make that change..... I will not take of my clothes anymore for a empty cause. . . 💜✨ #Embraceyouself #natureisbeautiful #naturalissexy #LOVEYOU 💜✨."
She also went on to say, "if you allow me, I want to support you. I want you to know that I am here, we have known each other for a very long time, and I want to help if you allow me, to make you feel better. I have my own things/insecurities too, I am not afraid any more to express them, they are part of me. . . I am tired of impositions, we 'as woman' can't continue living in a world with such superficial values, it's not fair for us . . . it's physically and mentally not healthy," she wrote. "I want to change it, in the name of my grandma, my mother, and all her ancestors that have been labeled, pressured, [and misunderstood], I am next to you. And I will stand by you. Let's f**king change the world. On behalf of my children, please allow me I am here."
At the Victoria's Secret Fashion Show in Shanghai, Adriana told People she was thinking about retiring after her 20th runway for the brand. "I plan to be at 20. Two more years. Maybe more, I don't know. It's nature. I'm working out, I'm being healthy, so let's see how the body is going to turn out. But I enjoy it," she said. "I feel very emotional to be part of it, in a good way. After so many years and to have a chance to see Victoria's Secret go and have their fashion show internationally, it's really an honor for me to be a part of it."