Alexa Chung Longchamp Campaign July 2016
Only Alexa Chung Could Make You Want to Buy a Handbag This Much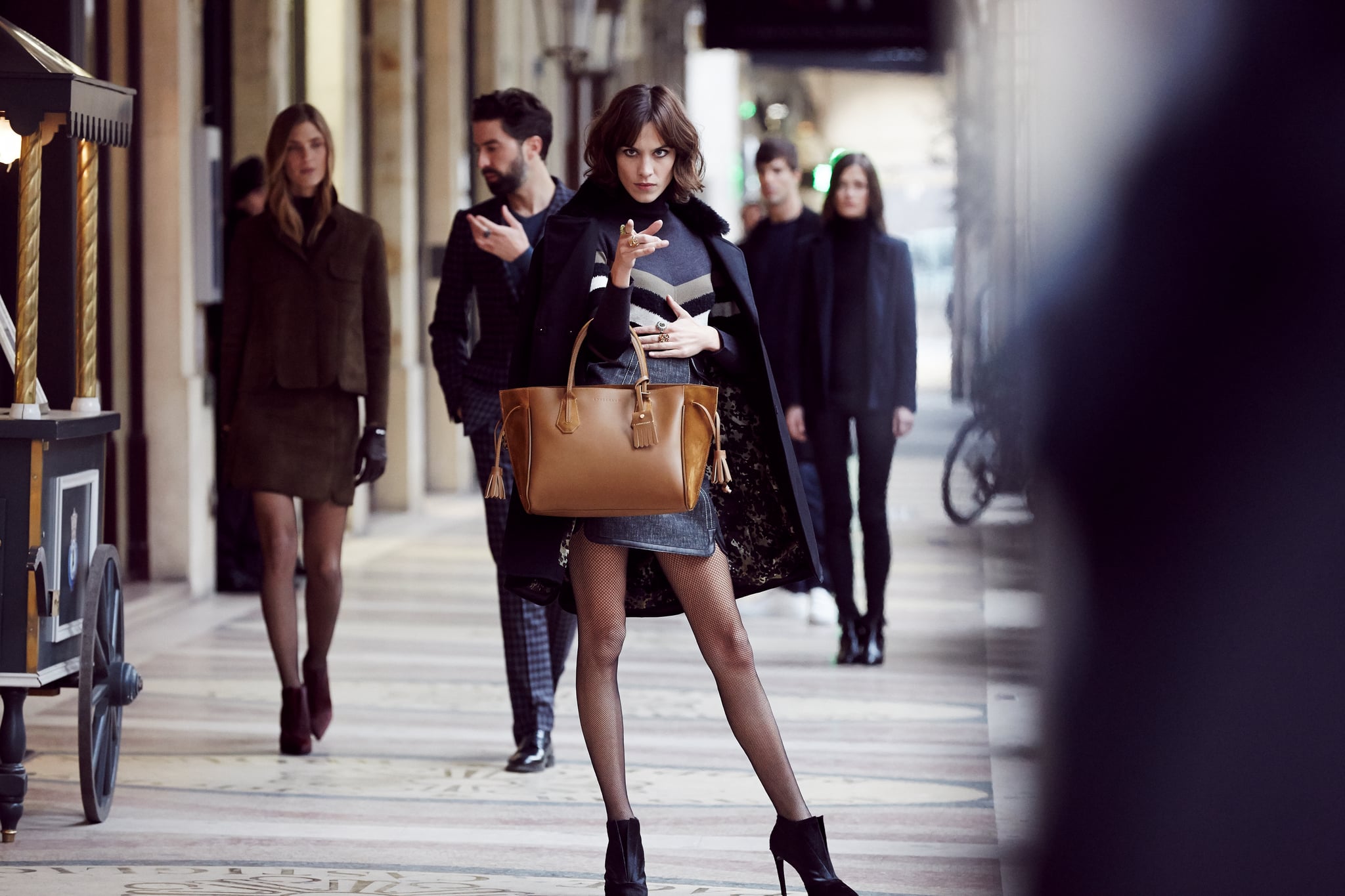 She recently announced she'll be launching a clothing line, but for now Alexa Chung is back at it with her supermodel-worthy ways.
The 32-year-old, who launched to fame in 2006 as a TV presenter in the UK, appears in the Autumn 2016 campaign for Longchamp and takes to the streets of Paris for the stylish shots. Teaming up with legendary photographer Peter Lindbergh, fashion fans get a glimpse of the leather and velvet Pénélope Fantaisie bag - a modern, graphic reinterpretation of the Pénélope line - as Alexa hangs out at a chic French café.
Next up we see Alexa wearing the new red calfskin Paris Premier bag, lined with lambskin and finished with brass accessories. The brunette beauty teams it with a reversible rabbit fur coat. If the star will be modeling her own line when it finally comes out, we can't wait to see what looks she'll be rocking!
Image Source: Longchamp