Bella Hadid Covers Vogue Arabia's September Issue
Bella Hadid Is All of Us as She Reveals the 1 Thing That Gets Her Through a Tough Week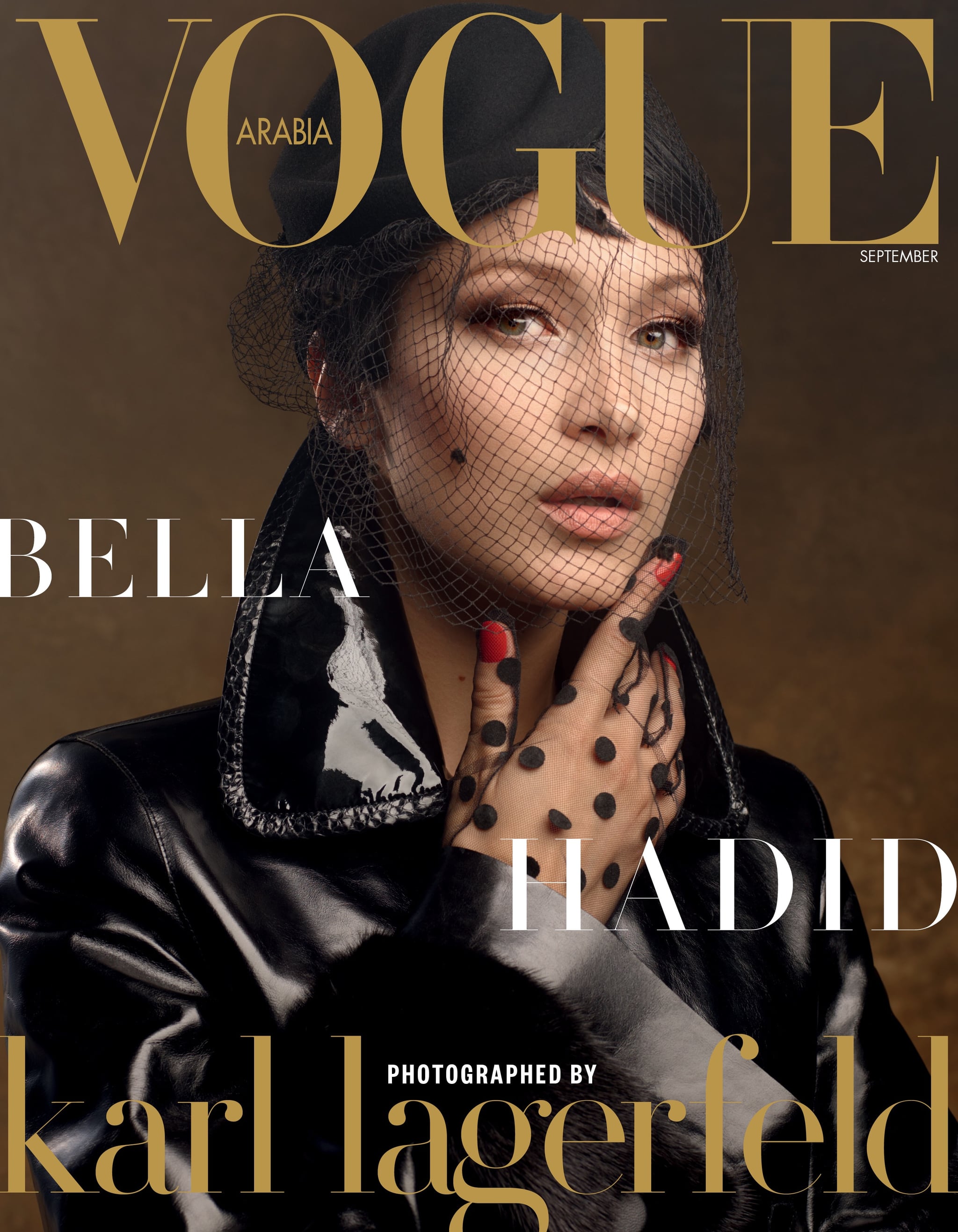 She recently revealed that her party trick is eating an entire pizza by herself and now Bella Hadid has shared that's not the only greasy food she's taken a liking to. The 20-year-old spends half of her time jet-setting around the globe and to cope with her hectic schedule, she likes to indulge in a snack loved by the likes of Beyonce, John Legend and Chrissy Teigen too.
"I travel almost three days a week. So whatever that calculates into a year. I always order some kind of fried chicken. It never lets me down!" She says in the September issue of Vogue Arabia.
At more than 300 pages, the star covers the biggest issue of the year, and appears in a shoot by fashion icon, Karl Lagerfeld. Wearing Fendi, the English cover sees her dressed in black with her face veiled and polka dot sheer gloves covering her hands. Meanwhile, the Arabic version is a full-length shot of Bella in a red long-sleeve dress and boots to match.
She follows in the footsteps of her elder sister, Gigi Hadid, who graced the inaugural cover of Vogue Arabia when it launched in March.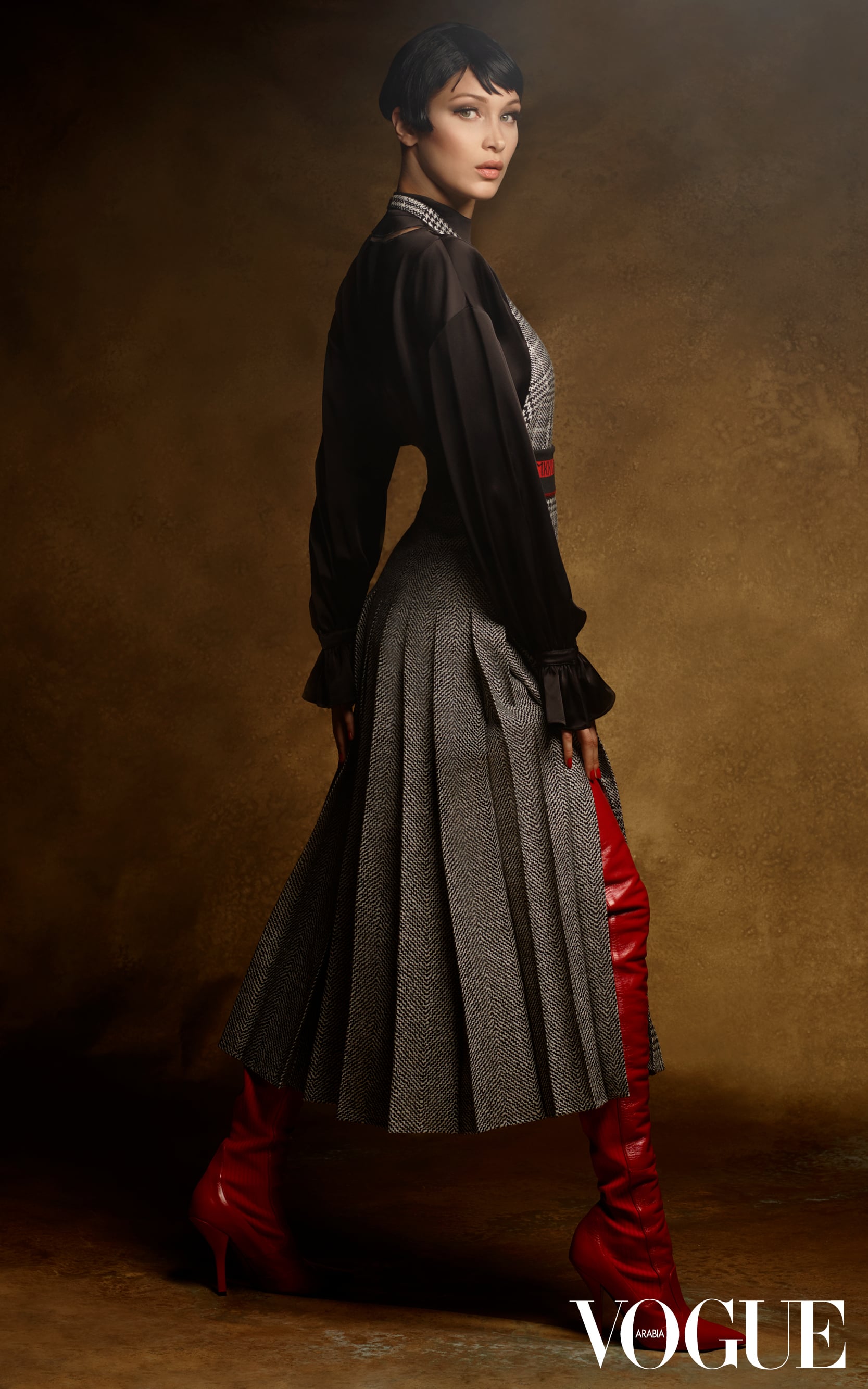 Aside from Bella's love for greasy food, readers are also given a glimpse into Lagerfeld's fascinating life. The designer admits that he's never on time and doesn't feel bad about it.
"I am well known for never being punctual. I am late because I do [so] much and I never look at the clock to say, 'I have to go now.' I hate being a slave of my diary. Schopenhauer once said, 'Whenever you buy a book, you should also buy the time to read it.' Time is the pinnacle of luxury. Not looking at the clock is my greatest luxury."
We'd love to take a leaf out of his book but somehow we don't think we'd get away with it!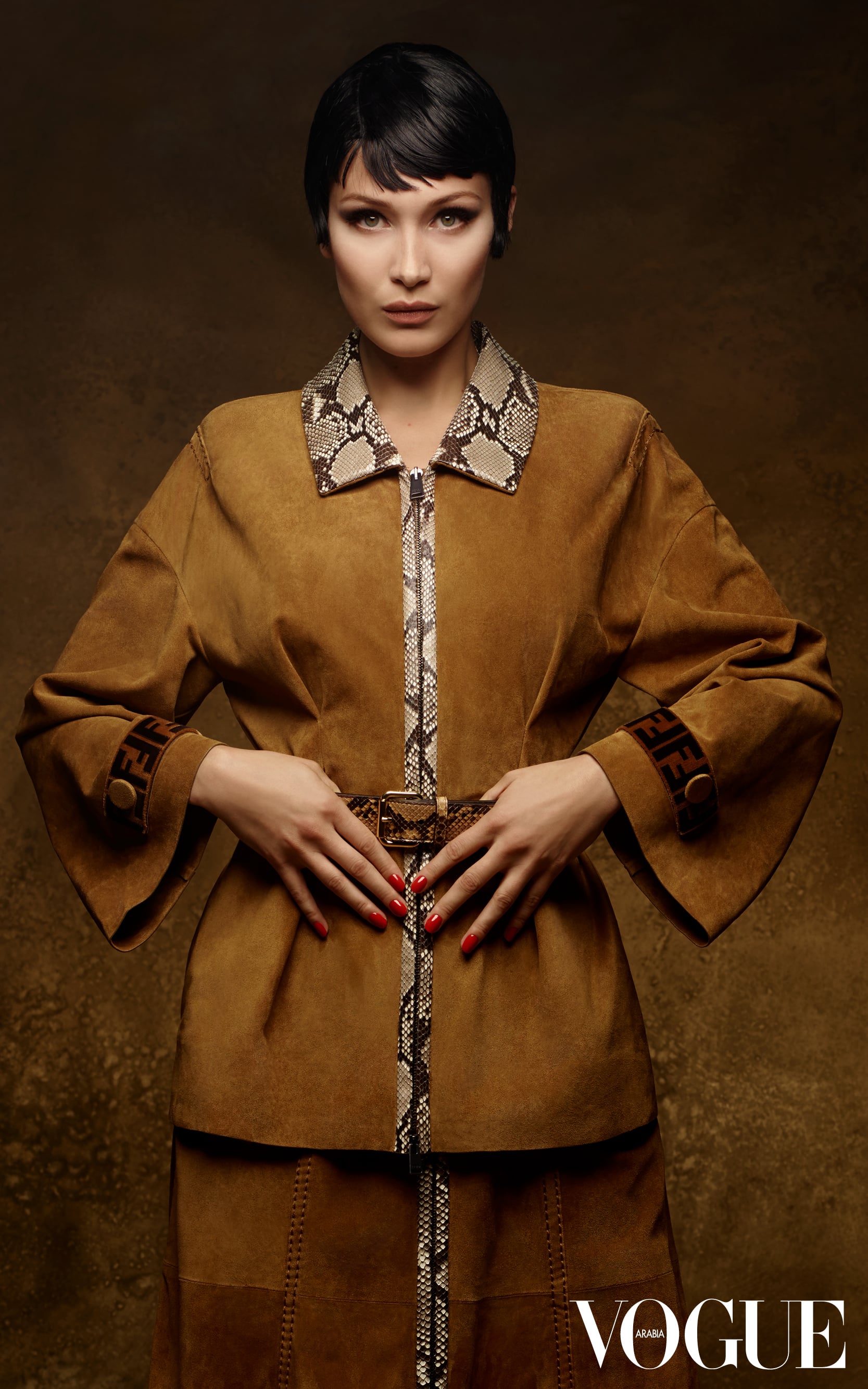 Earlier this month, the publication announced the third edition of the DDFC/Vogue Fashion Prize and much like the other editions of Vogue around the globe, they will be hosting a range of exciting events in the region.
"The next 6-12 months will see a major expansion in Vogue's presence in the Middle East. Across all platforms — print, digital, and flagship events — we have a slate of marquee activations and launches that will build on the unparalleled heritage and global footprint of the Vogue brand. We're doubling down on our distinct strategy of publishing more than 90 percent locally commissioned content with dual language editorial." notes Shashi Menon, CEO of Nervora and Publisher of Vogue Arabia. "We continue to make a bold bet on the future of high-gloss content and native experiences for readers and brands in the region."
The September issue hits shelves across the MENA region at the end of August.