Bombay Shirt Company Review
I Got My First Custom-Made Shirt and I'll Never Go Back to a High Street Chain Again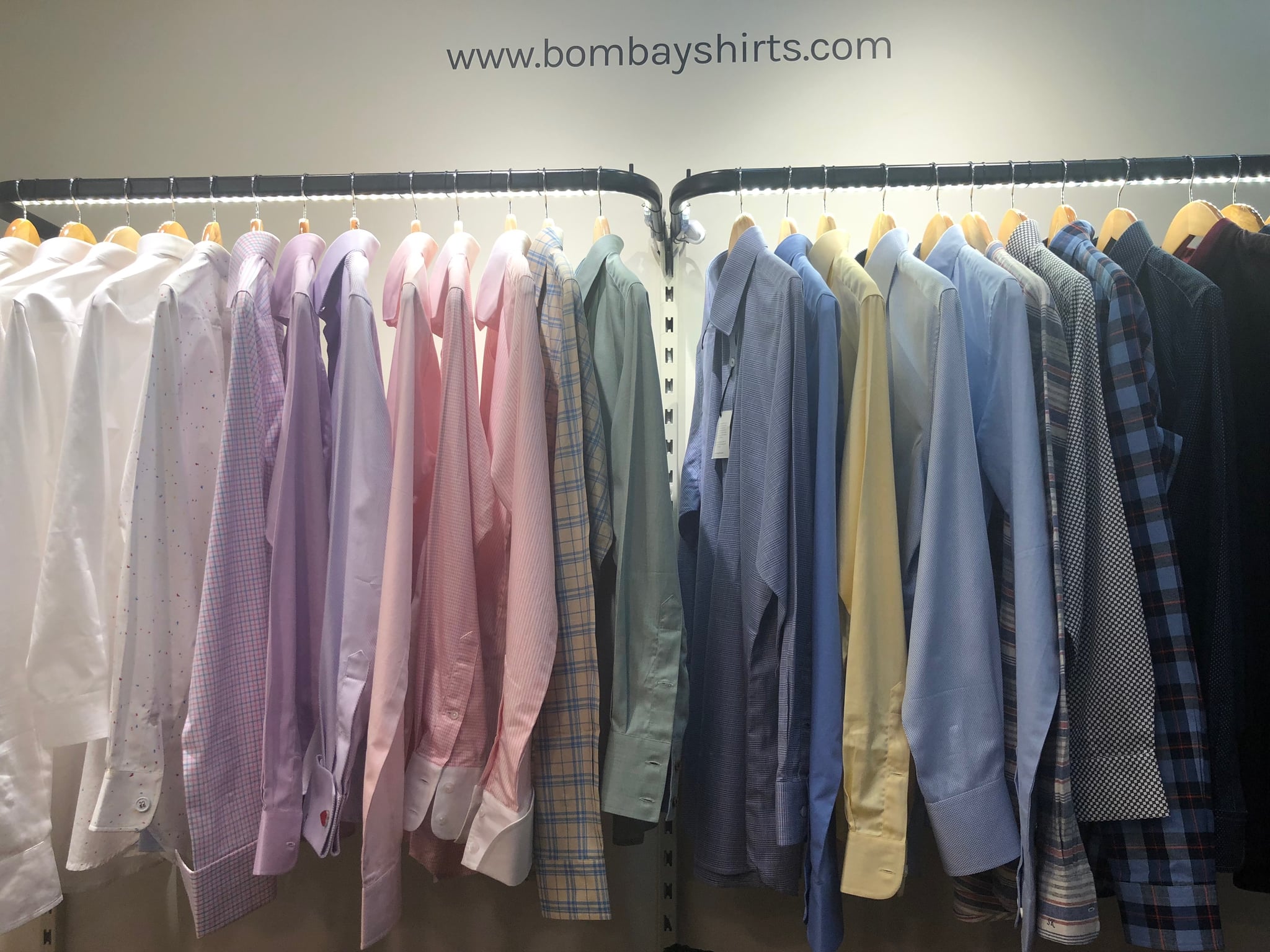 When I think of the shirts business, I'd usually associate it with being a guy thing. The shapes and cuts of a button-down is something you're more likely to hear male colleagues swapping information about during their commute, or over a beer at the bar.
Me on the other hand; a good shirt is something I have reserved for more formal situations likes business meetings or job interviews. Bombay Shirts however, has completely changed my mind. The company, which as the name suggests, was first established in Bombay, India, has since branded out to places around the country, New York, and now Dubai.
Located in DIFC, the city's financial district, yes, it's obvious they are targeting the businessmen and women in the neighborhood, but whether you're in there to buy something for a casual or formal occasion, there's plenty of fun to be had.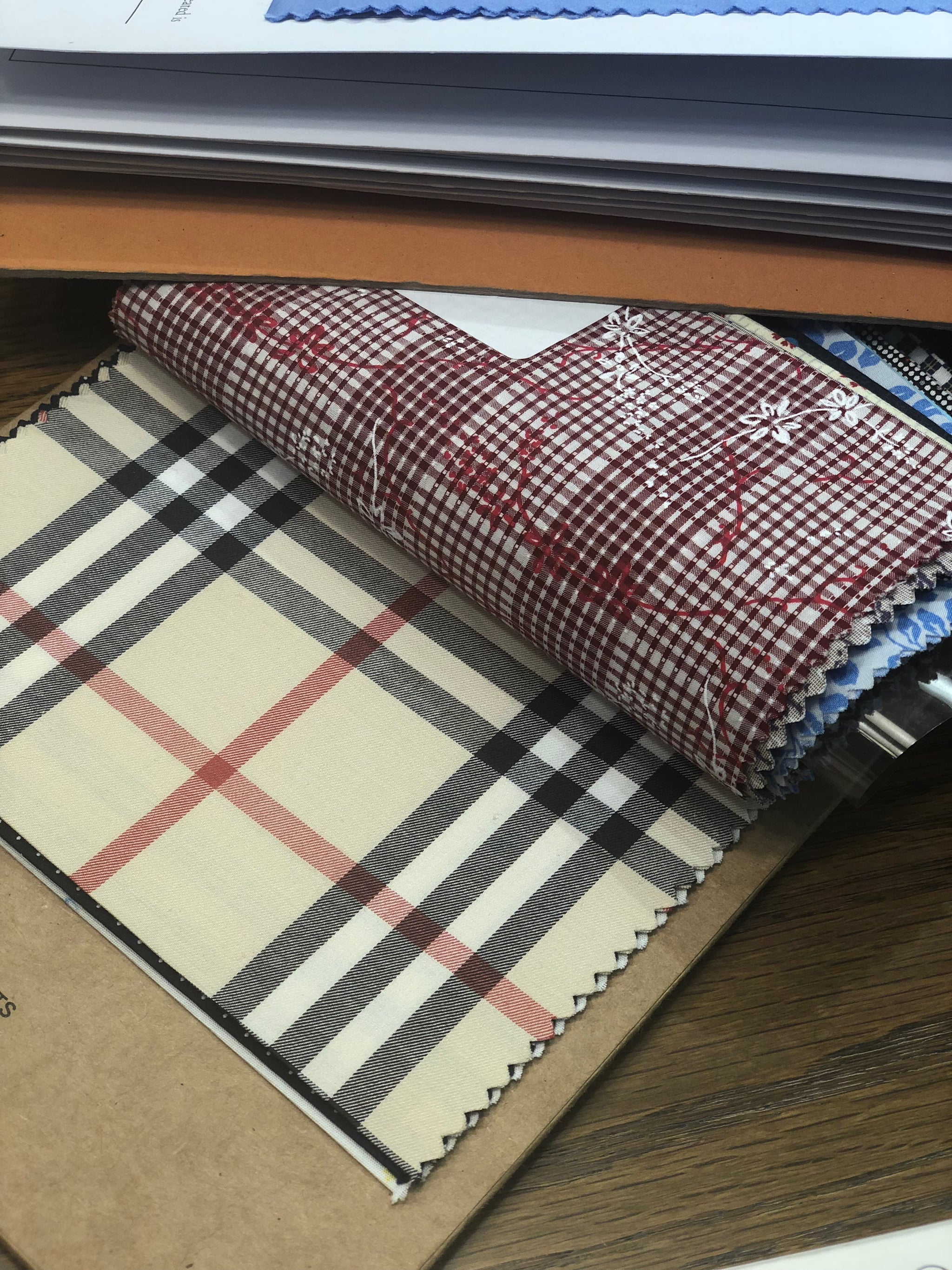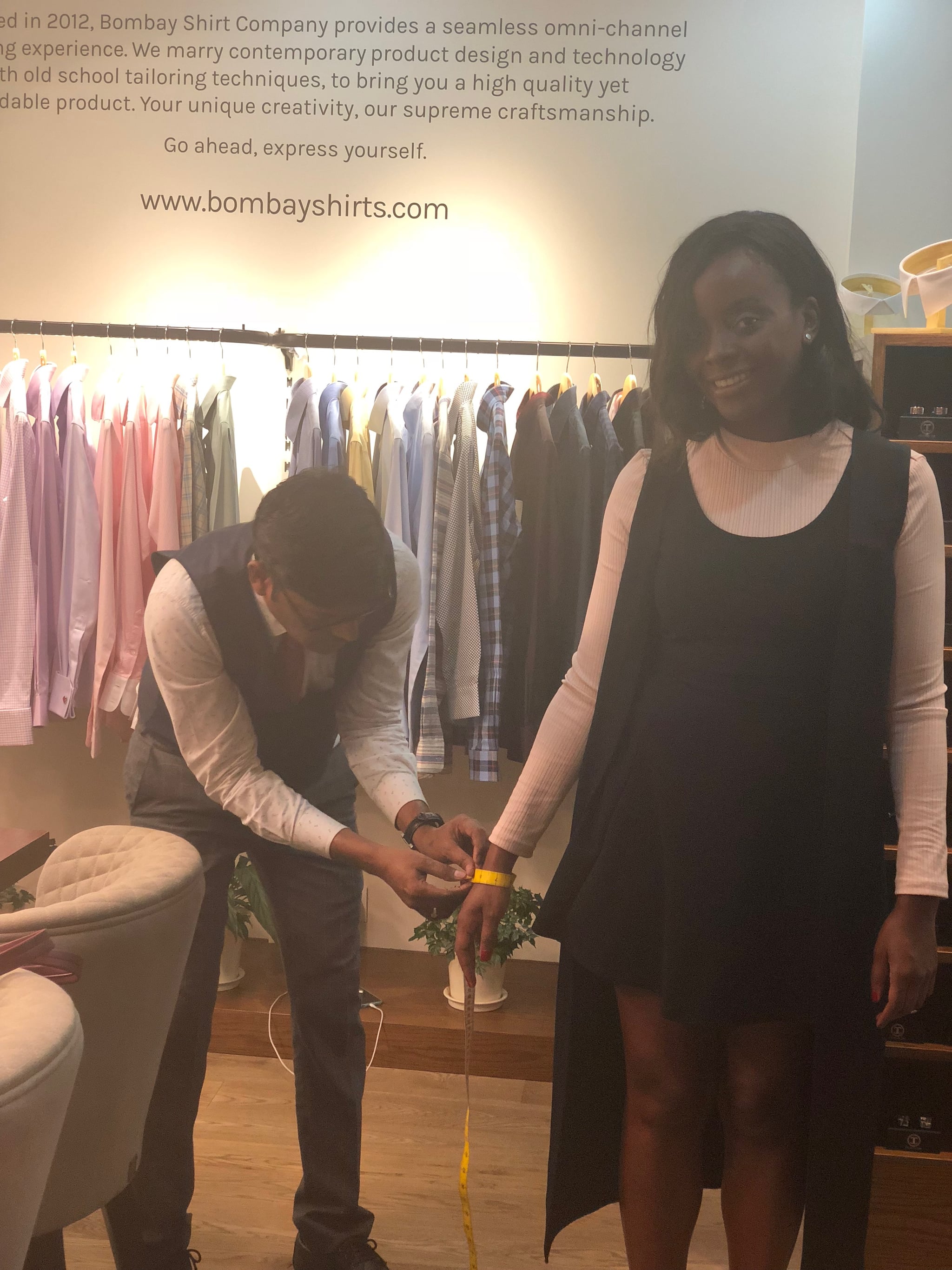 The small shop is set up more like an office with a little showroom because the whole idea is that your shirt is completely customized. And I don't mean adding a few beads on to take it to the next level.
I started by selecting a fabric from their one and half thousand Egyptian cottons and woolen linens. Playing with that many swatches is something you'd probably be more used to when shopping for carpets or curtains. I went for three different looks in one shirt; it sounds excessive but trust me on this.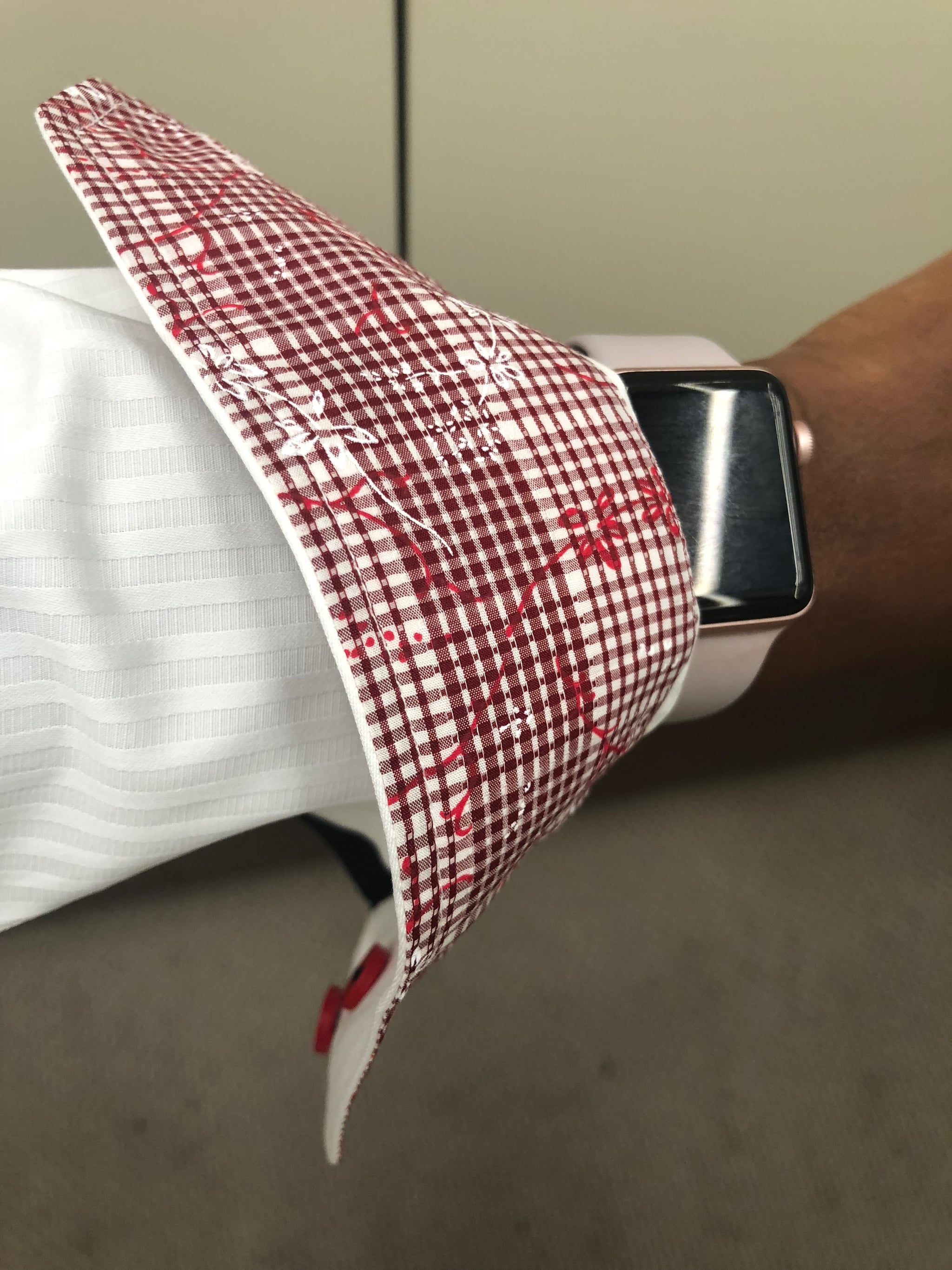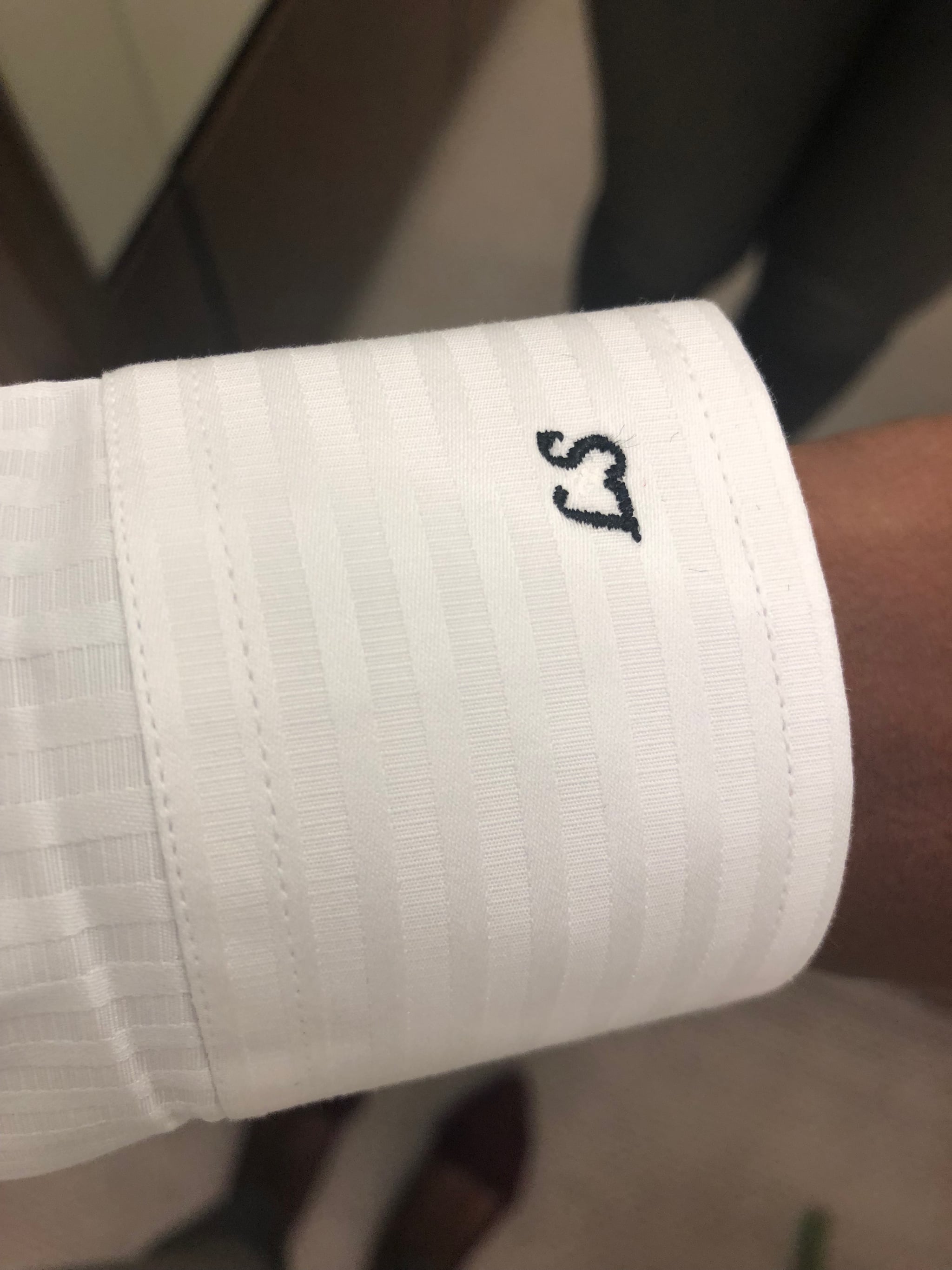 I opted for a nice striped white look for the main shirt but got a another plain fabric for the "yoke," around my chest area. It's something you might not notice from afar but has a nice effect from up close and ultimately makes a woman look more shapely. Then I went for a funky red and white checked pattern for the collar lining, on the reverse of the cuff and for the button fastening area, the placket. There is, of course, also the option of making the outside of the shirt the eye-catching part, adding piping and selecting different stitching looks for the placket, including choosing to have buttons concealed or on-show. On mine, the pattern is something you can only see glimpses of depending on how you're positioned; for example, if you flip the cuffs. On that note, customers can even chose the size of their cuff; smaller "single convertible" ones are great for a more feminine look but larger "double bond" ones are excellent if you're planning on getting a design on them, so I went somewhere in between.
Then I went for an Ozwald Boateng cut on the collar, something different to your usual pointy collar, or Peter Pan-style. You can even decide on the stiffness of a collar.
Other quirky elements of customizing a shirt from scratch include getting initials or something similar embroidered and even the type of button, which is always applied using "x" stitching so it's held sturdier.
There really is so much that goes into designing a shirt; did I want a pocket? Elbow patches? Epaulettes on the shoulders? I even found myself deliberating about the different colors of stitching in certain areas of the shirt.
After all that, it was time to get measured for the perfect fit in all the right places. The Master Tailor recorded every measurement and got me to use a fitting shirt based on what he thought my size was after measuring, enabling me to communicate where I wanted it tighter, where I thought I might need more room and the type of cut I wanted at the back. They always leave a slight margin on the inner shirt to allow for futures alterations.
After about two weeks my shirt had been made in India and delivered back to the Dubai branch, where I tried I on and was happy that it fit to perfection. If it's not to the customer's liking, they're happy to adjust.
To get my shirt made it only costs AED345 which is brilliant considering you could pay the same for something that's ill-fitting and definitely not unique from a high street store.
Visit BombayShirts.com for more details.