Is Burberry Fur Free?
Burberry Might Be Going Fur-Free — and Meghan Markle Could Have Something to Do With It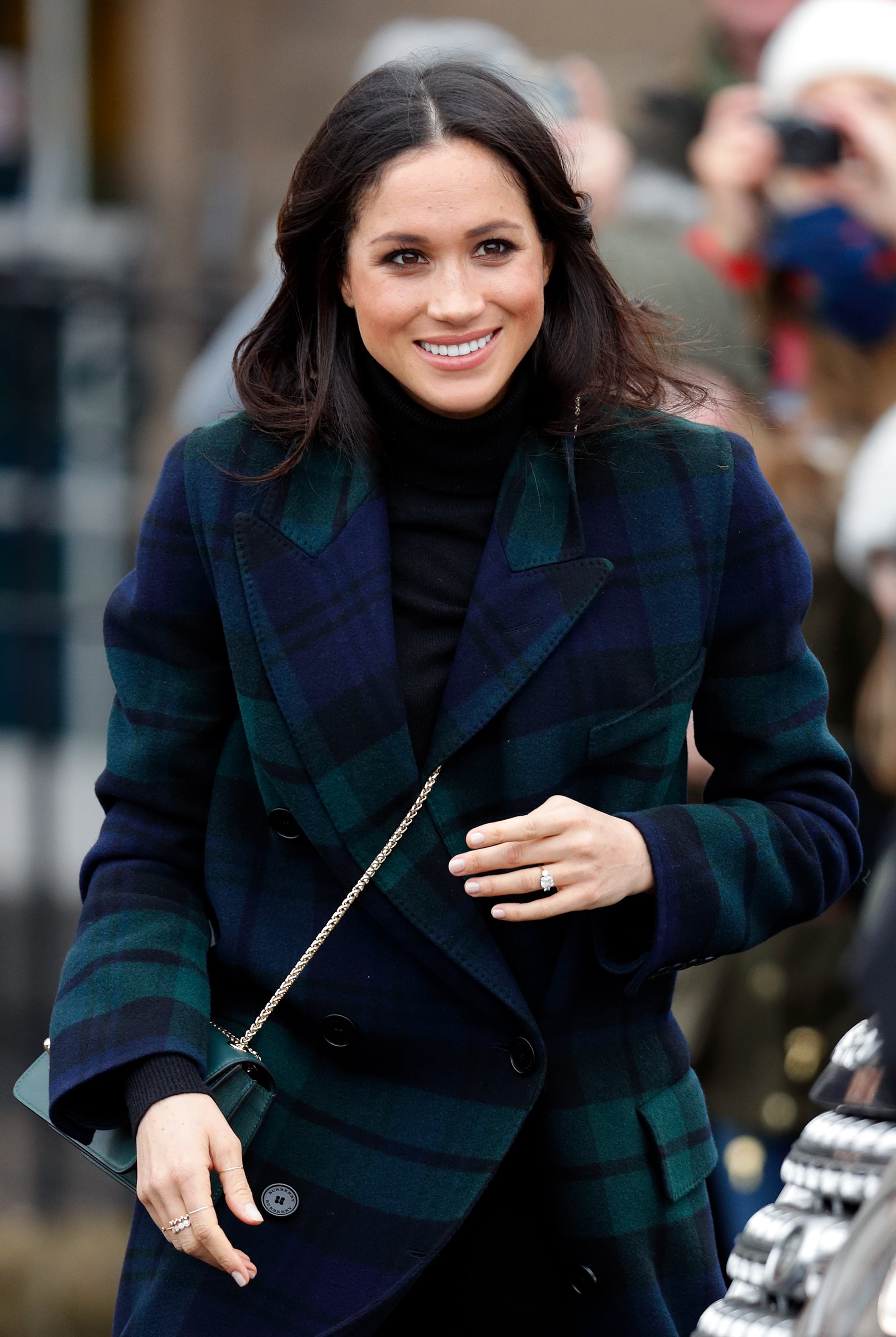 Burberry might soon be joining the growing list of brands that have pledged to no longer use animal fur. The luxury brand recently confirmed to The Sunday Times that it is currently reviewing its use of fur with the intention of ultimately going fur-free.
"On the limited occasions . . . fur has been considered important to design, we have insisted that it is sourced from authorized, regularly inspected suppliers operating to high ethical standards," a representative for the brand said. "There wasn't any real fur in Burberry's September 2017 or February 2018 runway collections." POPSUGAR has since reached out to Burberry for a statement, and the brand is not currently commenting further on the matter.
Humane Society International Executive Director Claire Bass had an interesting take on the decision. "Burberry is famous for being a royal fashion favorite so Meghan Markle, who is well-known for disliking fur, joining the family is sure to have made the quintessentially British brand look twice at its fur policy," Claire said in a statement shared by Harper's Bazaar UK.
It's true that the future royal has taken a stance against the use of fur. Her former agent, Gina Nelthorpe-Cowne, told The Independent that Meghan refuses to wear or promote fur. In a 2017 interview with Good Housekeeping, Meghan also made it a point to say that one of her wardrobe staples is a pair of vegan leather pants. Meghan does seem to be a fan of the brand, however, and wore a plaid Burberry coat during an official visit to Edinburgh in February. Given her growing influence in the fashion industry, it's certainly plausible that her humane stance would have an effect on the big brands trying to dress her.