Christian Louboutin, Clarks Star Wars Shoe Collections
If Your Love For Star Wars Matches Your Obsession With Shoes, You'll Die For These Cool Collabs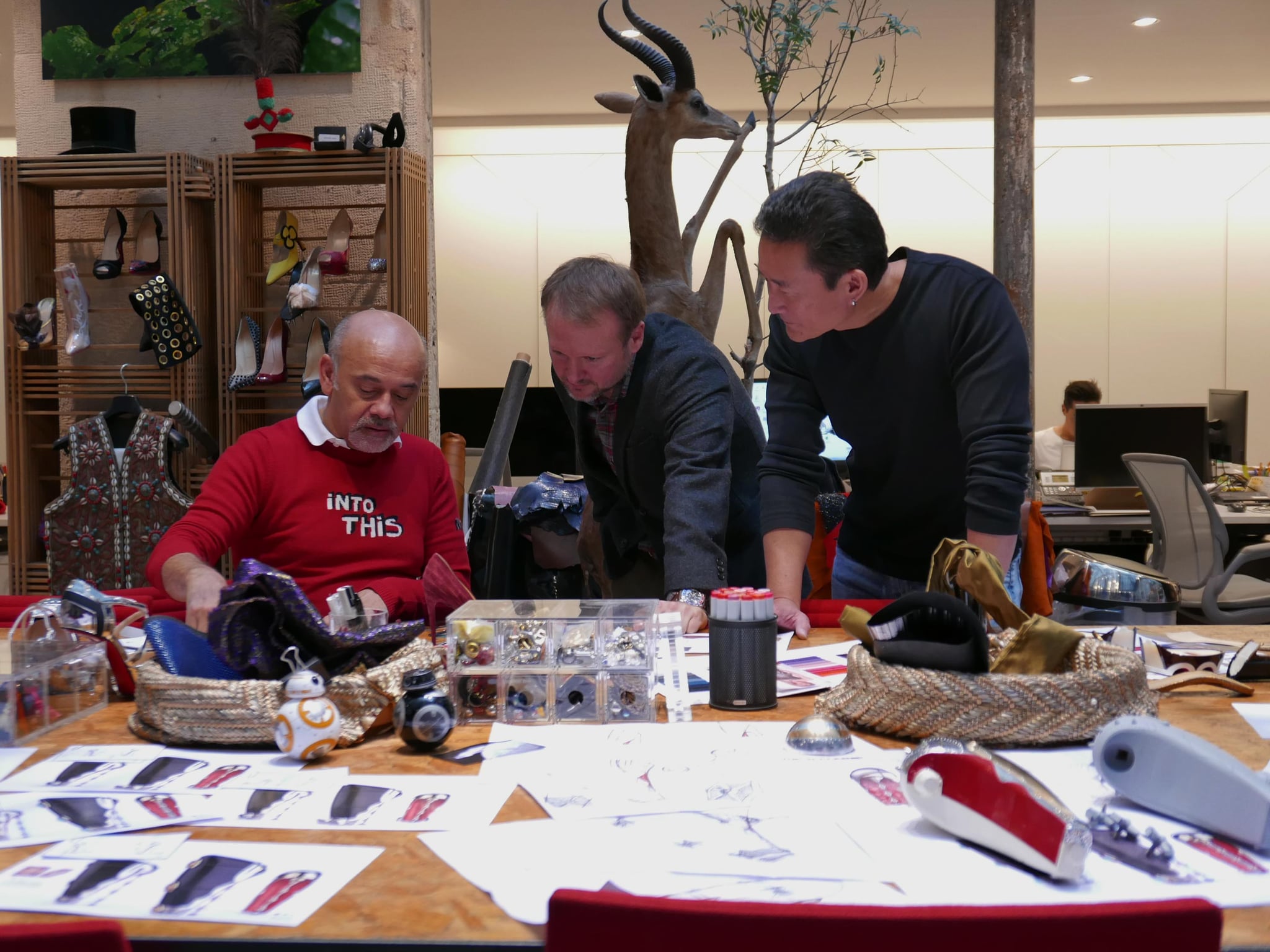 Star Wars: The Last Jedi hits movie theaters in the Middle East and North Africa from Wednesday and movie fans will get a glimpse of the likes of the lates Carrie Fisher, John Boyega, Lupita Nyong'o, Andy Serkis and Benicia Del Toro once it's released.

But for those who can't decide whether they get more excited about the launch of new designer shoes collections of movies, this new collaboration is perfect. Disney has teamed up with Christian Louboutin to create a line inspired by the sci-fi flicks and we think Princess Leia would be proud.
"Disney's call regarding Star Wars was completely unexpected and surprised me. But I like surprises and this one particularly intrigued me!" Christian Louboutin exclaimed. "At first sight, the Star Wars universe and mine seemed far away from one another but when I saw the pictures of the red planet Crait, I instantly understood where it connected and why they had thought of me. Strong ideas and images spontaneously came to my mind."
The collection includes the Ballerina Ultima, which features a stunning 6-inch heel plus four other styles inspired by characters in the motion picture. Each design comes embellished with a Tie Fighter-inspired jewel and will be auctioned off until December 20 with some of the proceeds going to the Starlight Children's Foundation.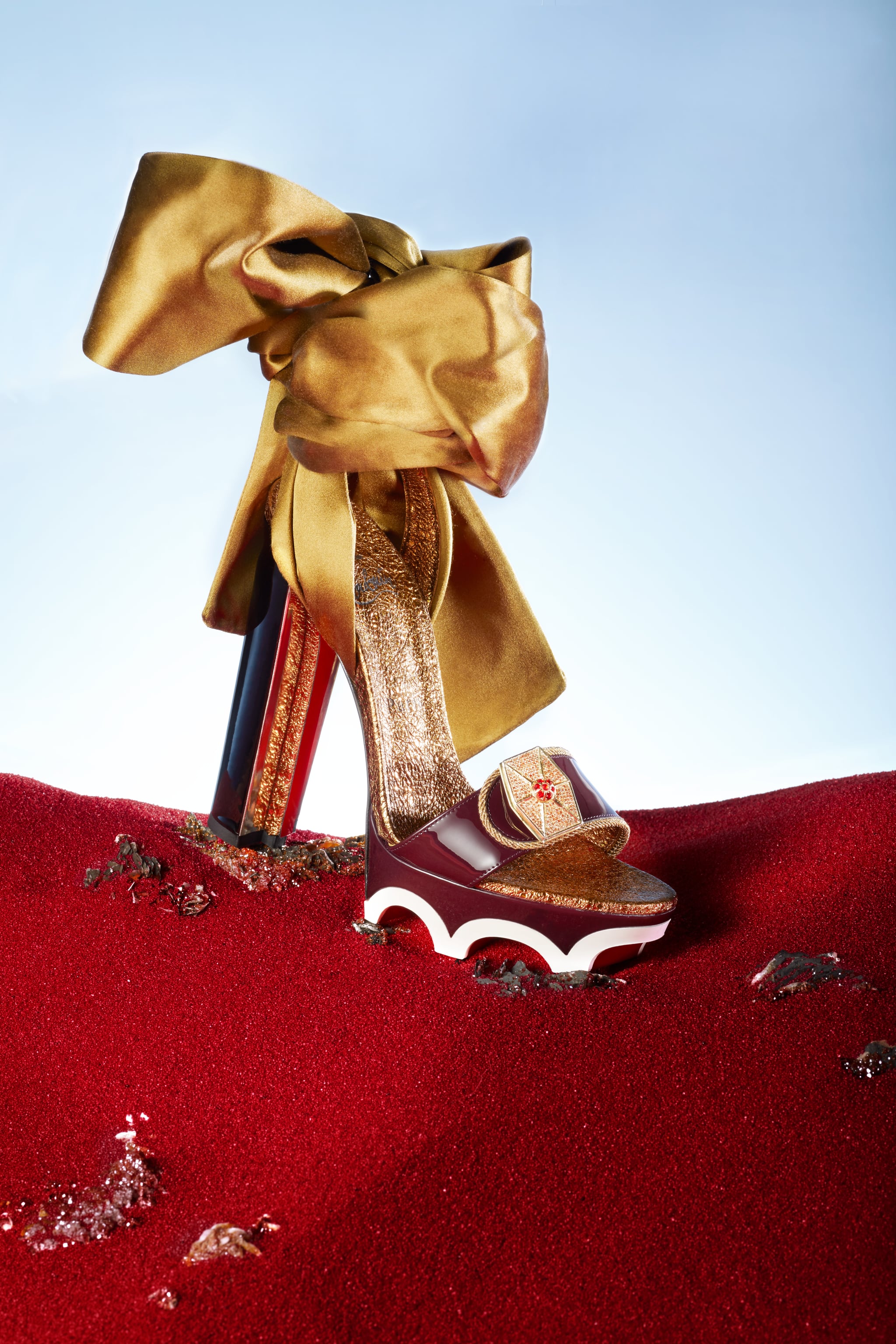 Rose Tico (Kelly Marie Tran) is represented through a utilitarian sandal imagined by Christian Louboutin, depicting a technical, engineering-driven individual. The strong heel protects an inner stiletto, reflecting the shell safeguarding her resilient spirit.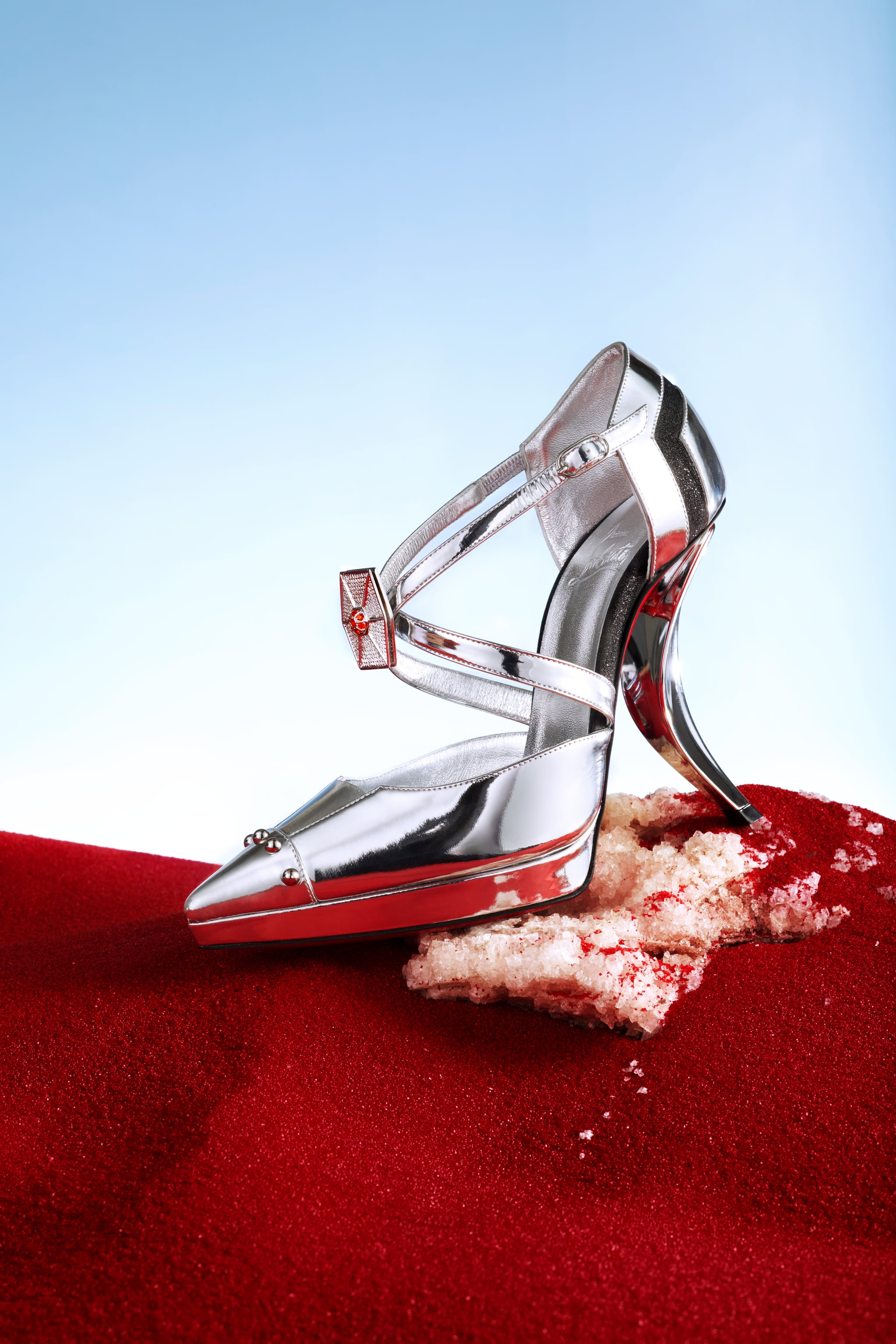 Captain Phasma's (Gwendoline Christie's) shoe is evoked by the curves of her armor, represented by silver specchio leather yokes, reflecting her strict and authoritative character.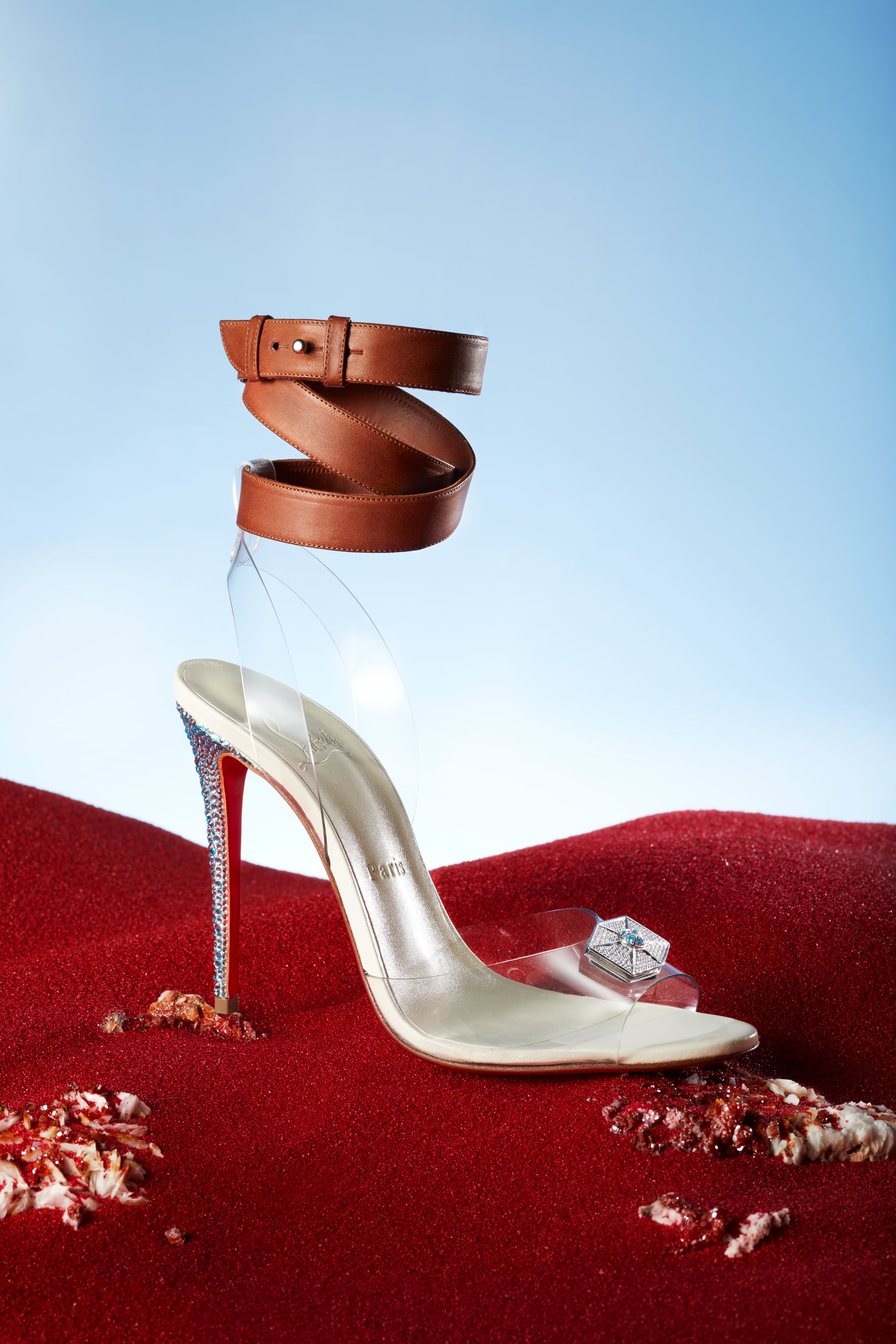 Rey (Daisy Ridley) is portrayed by an ankle-strap leather sandal inspired by the character's costumes including the harnesses that strap her body, while translucent PVC reflects her Jedi powers and the Force she embodies. The style is finished with a blue strass heel evoking the color of her lightsaber.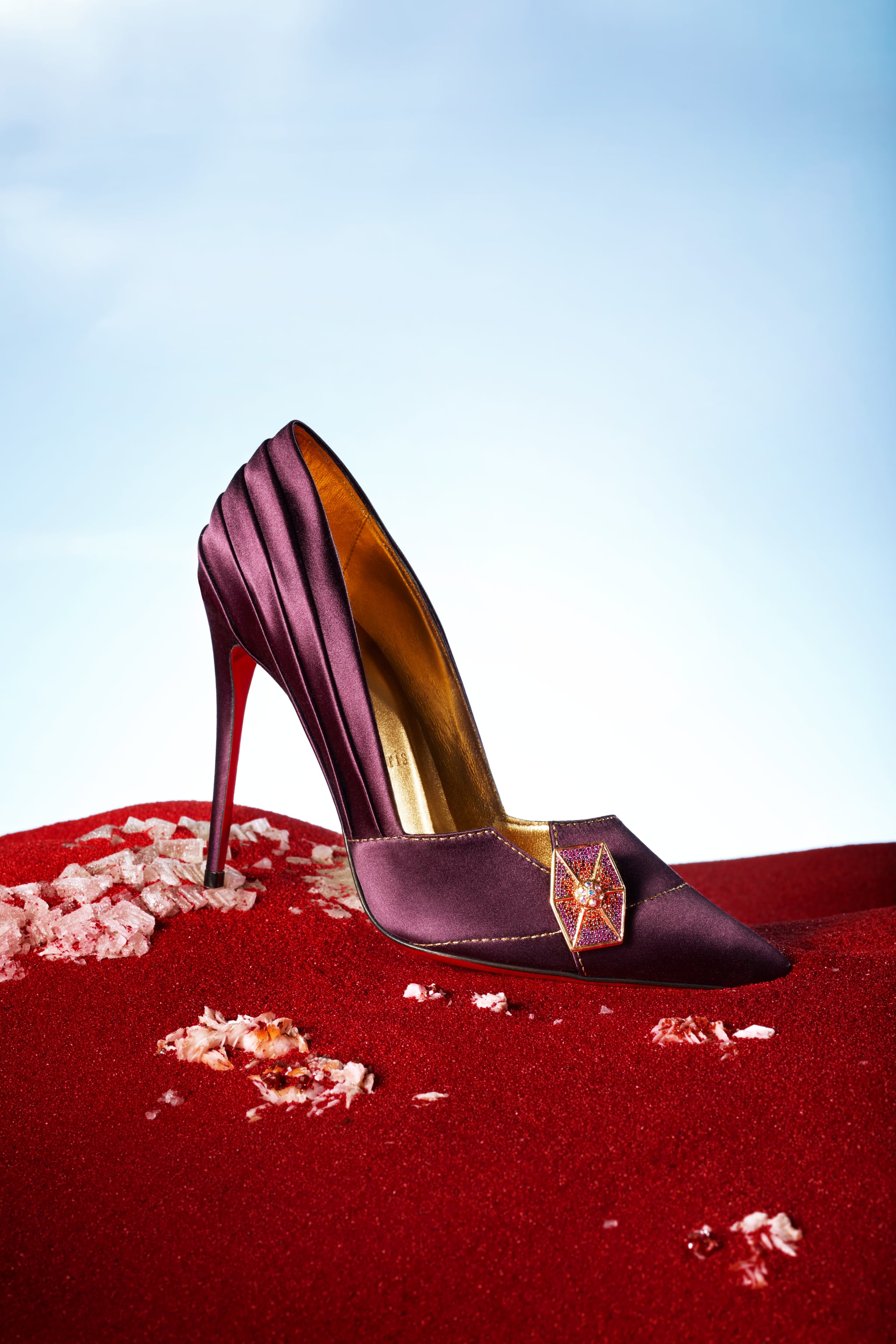 Vice Admiral Amilyn Holdo's (Laura Dern's) pumps are the natural extension of her costume, directly inspired by her draped burgundy cape and the strong, reserved and empowered character she portrays.
It's not the first time Louboutin has teamed up with Disney. The French designer similarly got involved with their Cinderella (2012) and Maleficent (2014) flicks too.
If designer heels aren't your thing, high street shoe store Clarks have also taken inspiration from StarWars with their new offering. The Force of Nature collection was released December 1 and is inspired Rey. The platform is for "free thinking people who are true to themselves, comfortable in their own skin and inspired by authenticity."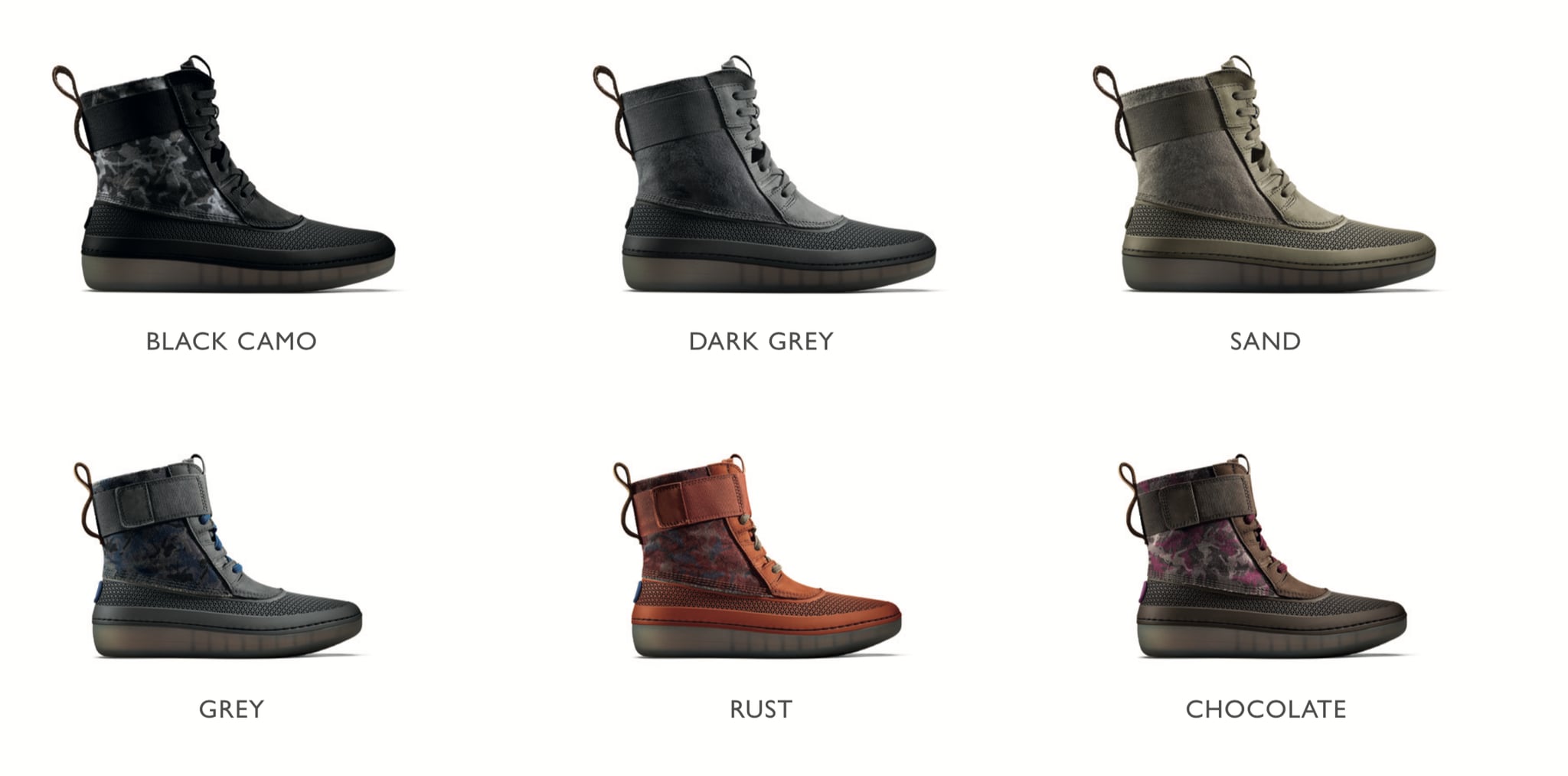 Image Source: Christian Louboutin