Christian Louboutin x Sabyasachi Launches at Dubai Mall
Christian Louboutin Launched His New Shoe Collection at the World's Biggest Mall and OMG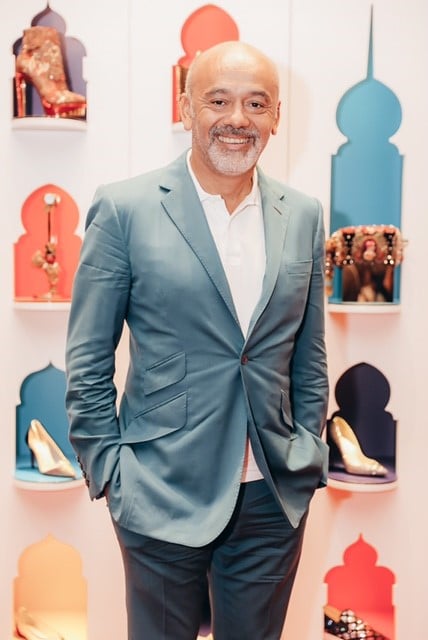 His classic footwear speaks to women of all ages and backgrounds but Christian Louboutin's latest collection might surprise you. The designer was in the Middle East this past weekend, making an appearance at The Dubai Mall's Level Shoes to launch is India-inspired shoes.
The 54-year-old Frenchman sat down to chat to a crowd of VIPs about his vibrant pieces, revealing that he fell in love with the country which gave him food for thought about his latest heels, aged just 16.
He teamed up with Indian couture designer Sabyasachi for the fresh items – exclusively available at Level Shoes in the region – and we like what we see.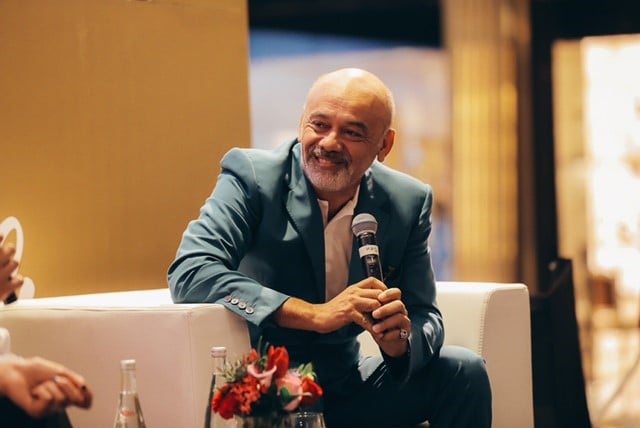 "India has always been a fascinating and very interesting country," he said. "In terms of inspiration, it's one of the countries that always comes to my mind. It is nice to bring the work that I've been doing for the Sabyasachi collaboration here to Dubai as the bright light of the city brings a beautiful exposure to the rich work.
"There is a common thread between India and the Emirates on how the bright sun light reflects on the work that has gold and embroidery details and textures that are not flat."
In June, he released his Mexican-inspired bags. We can't wait to see what he comes up with next!