Customize Clothing at Diva Abayas Dubai
Dubai Women Are Embracing Their Inner Diva Thanks to This New Abaya Customizing Boutique
Anyone who's a fan of Beyonce would probably agree that a diva is a female version of a hustler, but this new abaya store gives the term a whole new meaning.
Diva Abayas is getting women to use the hashtag #IAmaDiva when they rock their new styles from the boutique, based in the Wafi area of Dubai. Founder Naren Shewaramani is selling an extensive collection of coverups that range from the traditional basic to quirky to super chic.
Using various design elements, whether a digital print concept or hand-beaded embroidery lace, the brand is drawing in women from all backgrounds and ages thanks to their unique take on Arabic clothing.
"We have them all," Naren explains. "We've been in the textile industry for over 40 years now, we've been dealing with top boutiques throughout the GCC region. A natural step for us was to take that forward and have a personal connect with each and every client that walks in because ultimately it's that joy of finding the perfect abaya."
Their collections are divided into five different categories; the classic (plain), digital print and lace (contemporary), chic, and the exclusive haute couture collection (embroidered). Whether you're cat crazy and want felines on your sleeves or would rather a blinged up embellishment, they can do it in a couple of days.
"We put in a lot of effort in trying to create something absolutely unique where we mesh the fabrics, use embroidery techniques and do a lot of cut work, a lot of hand work and then come up with something in a niche market," Naren continued. "Diva represents a woman that strong, independent and confident, yet keeps traditions at heart."
Tell that to Bey...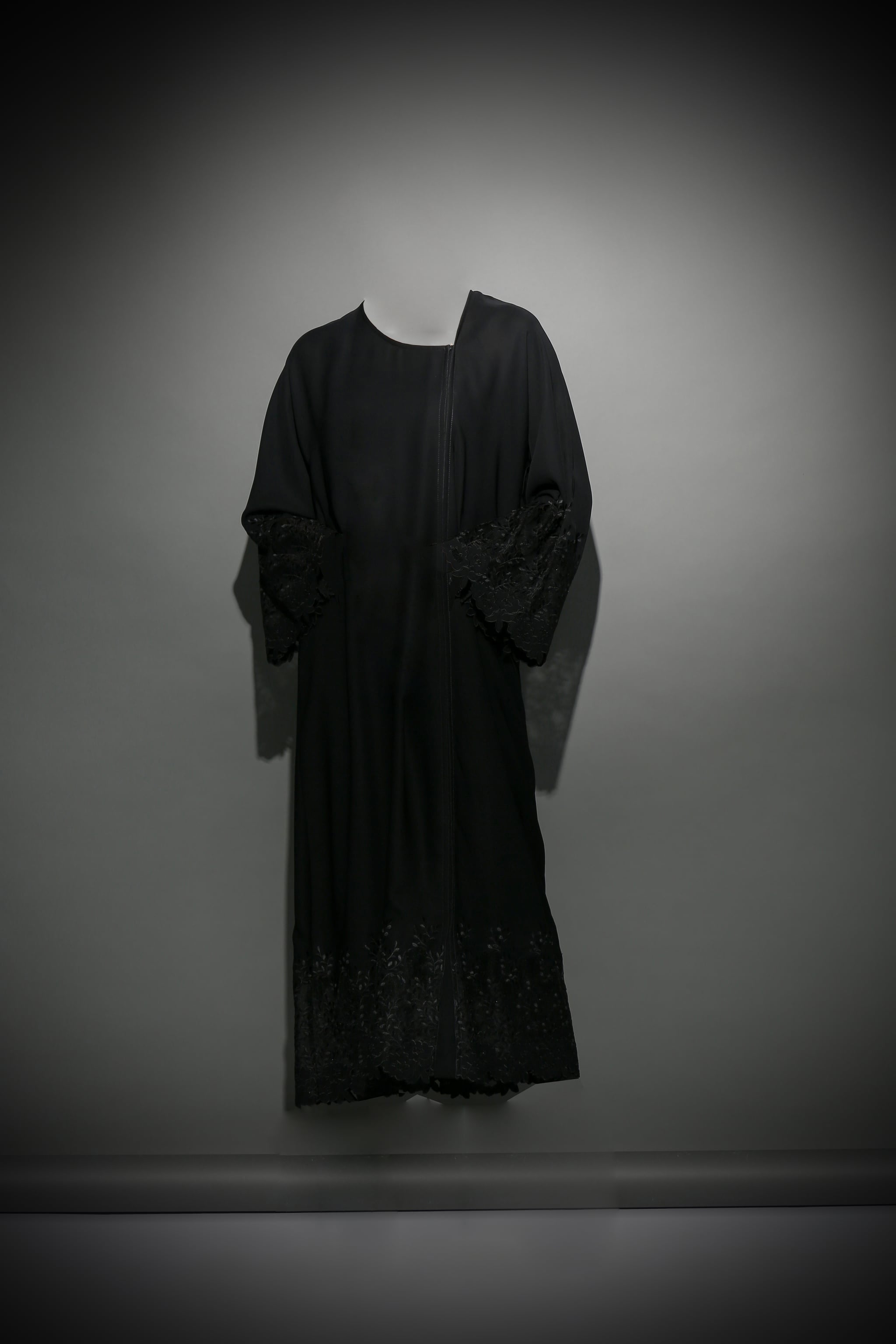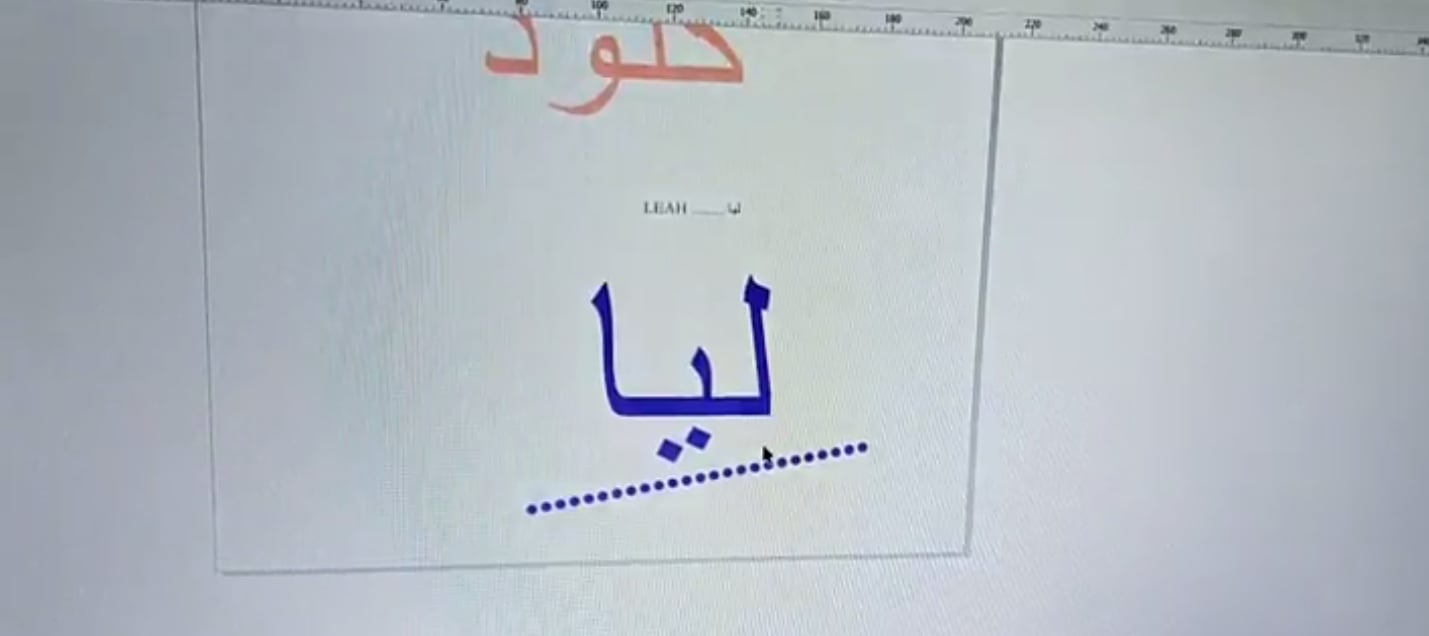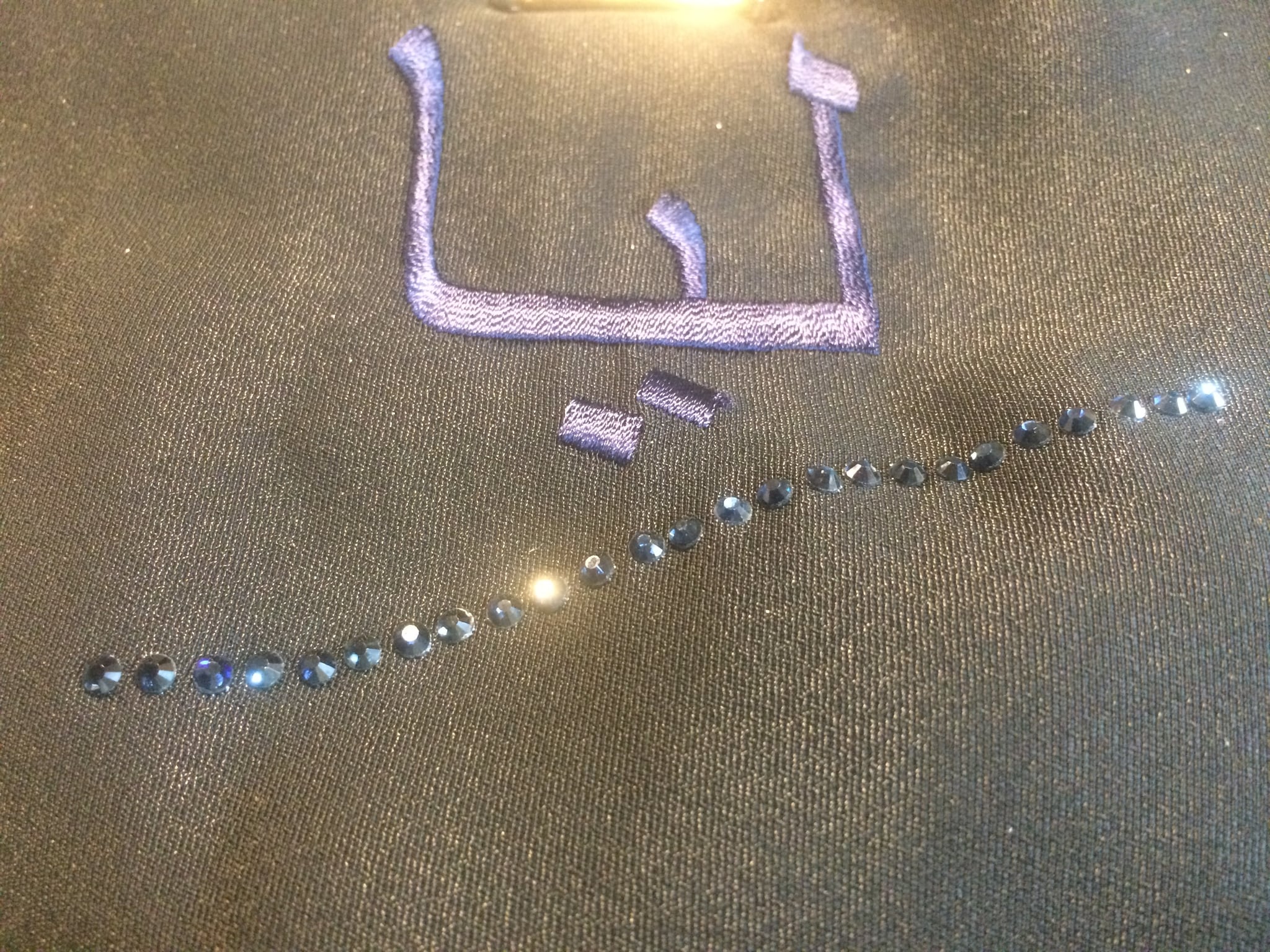 I've never worn an abaya in my life but after going to several fashion shows in Dubai and other events where guests show off their beautiful abayas, I've been eager to get my hands on one to wear for special occasions. So I selected an abaya from the Haute Couture collection, priced at AED2,099 (the Contemporary collection is from AED999). I decided I wanted my name in Arabic embroidered on the back, in the between the shoulder blades so I have the choice of concealing it with my hair.

A staff member at the cash register showed me what my name looked like in Arabic so I could decide from a wide range of colors if and how I'd like Swarovski crystals to embellish it. Once that was done the rest was pretty simple.
I now am the owner of a glitzy new abaya I know will get me through many stylish events where I have nothing appropriate to wear. As an abaya is supposed to be long enough to cover the ankles (make sure to ask for measurement help when trying your on if you're unsure how it should fit) it's a perfect coverup for those last minute opportunities that come up, when my usual jeans just won't cut it.
Find out more at www.divaabayacouture.com.