This Designer Put Kids in Adult Clothing For a New Campaign
This Designer Put Kids in Adult Clothing For a New Campaign and It's Too Cute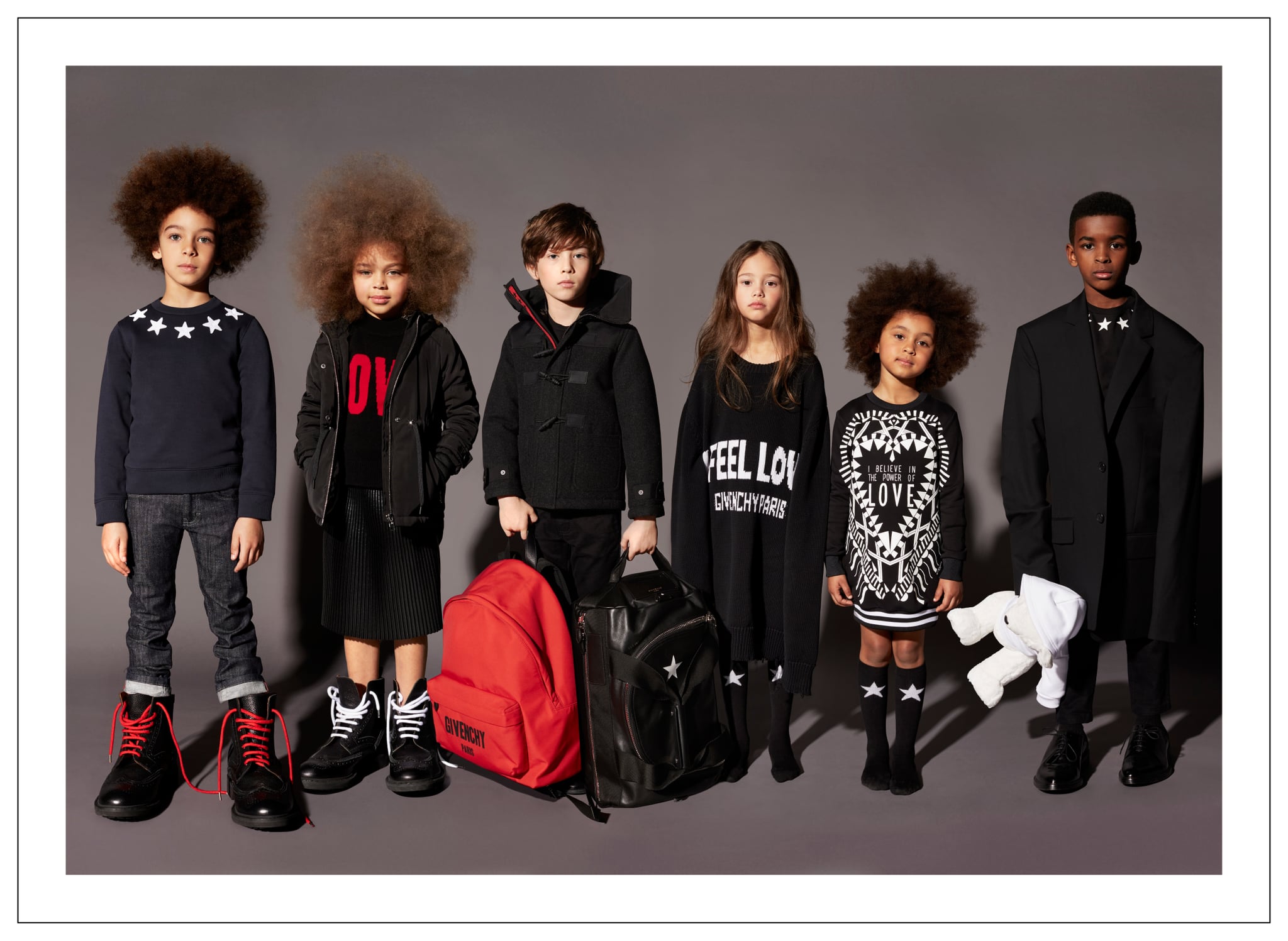 They don't look too happy to be donning the designer duds but who cares when they're so cute!
Givenchy has debuted their kids collection for Fall/Winter so little ones up to 12 years old can look just like their moms and dads. The 130 pieces (60 for girls, 40 for boys and 30 for babies) include streetwear, denim, bombers and jogging pants, plus couture looks such as a cream ruffled dress.
Kim Kardashian will love it as she got herself and North West some items from the brand when she was last in Dubai.