Emirati Designer Wears Dubai Skyline On Abaya Sleeves
Look Closely to See How This Emirati Designer Dedicates Her Abaya to Her Country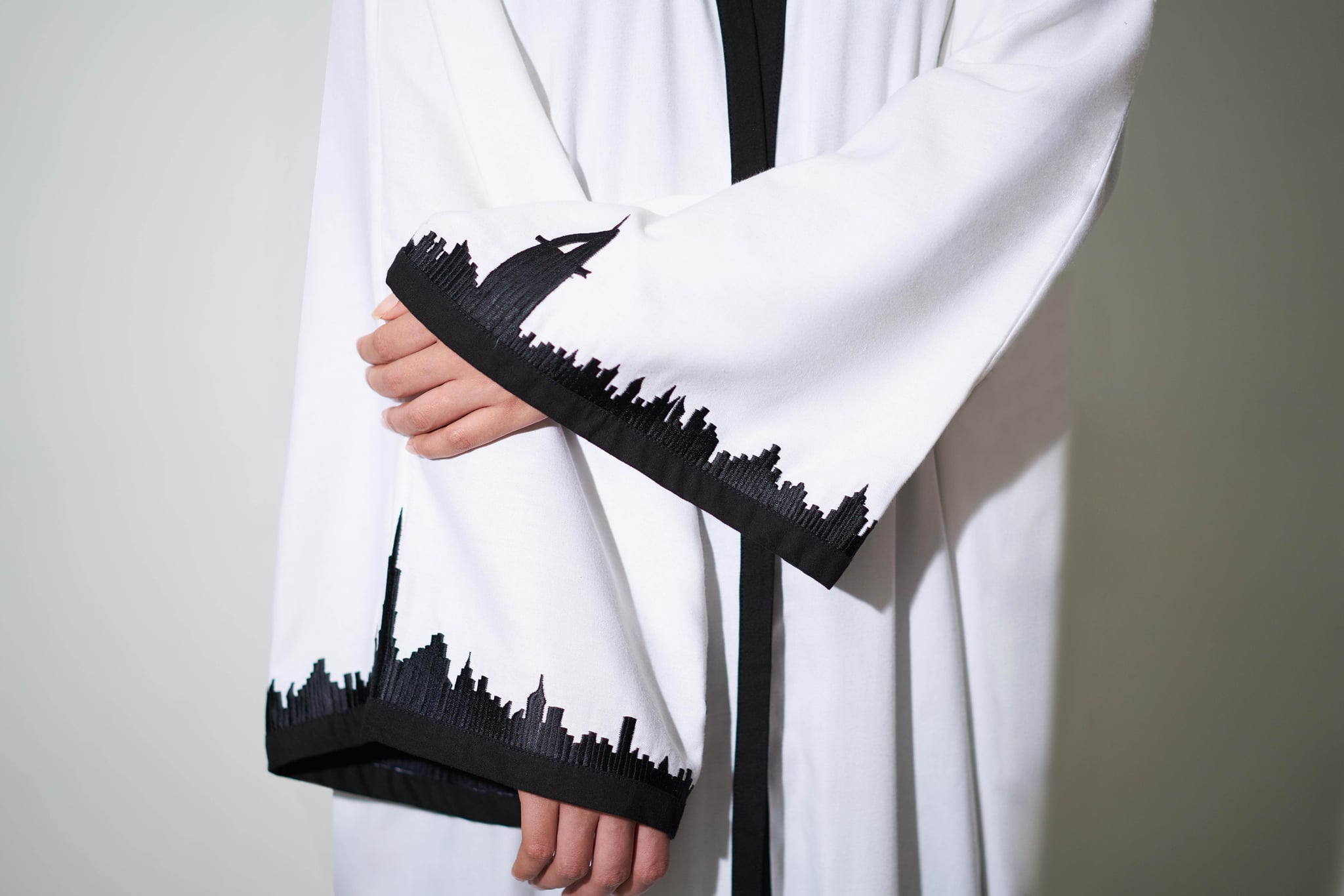 Talk about wearing your heart on your sleeve…one Emirati designer is showing her love for her country with a limited edition abaya. The Skyline45 coverup features silhouettes of iconic buildings including the Burj Al Arab, and the modern take on the traditional clothing will be available to buy December 1-15.
"As a proud Emirati who has been born and raised in this country, creating this special abaya is a gift that I would like to give to all the founding fathers of this country," Noora Al Alawi, CEO and Creative Director of NUNA Atelier, said. "I want to show through this abaya my sincere gratitude towards the people who worked really hard to achieve what we have achieved right now."
Check out the website for information on how to buy one!