Erdem x H&M Family Portrait Campaign Shots
Forget the Kardashians, Erdem x H&M Will Give You Serious Inspiration For Your Next Family Portrait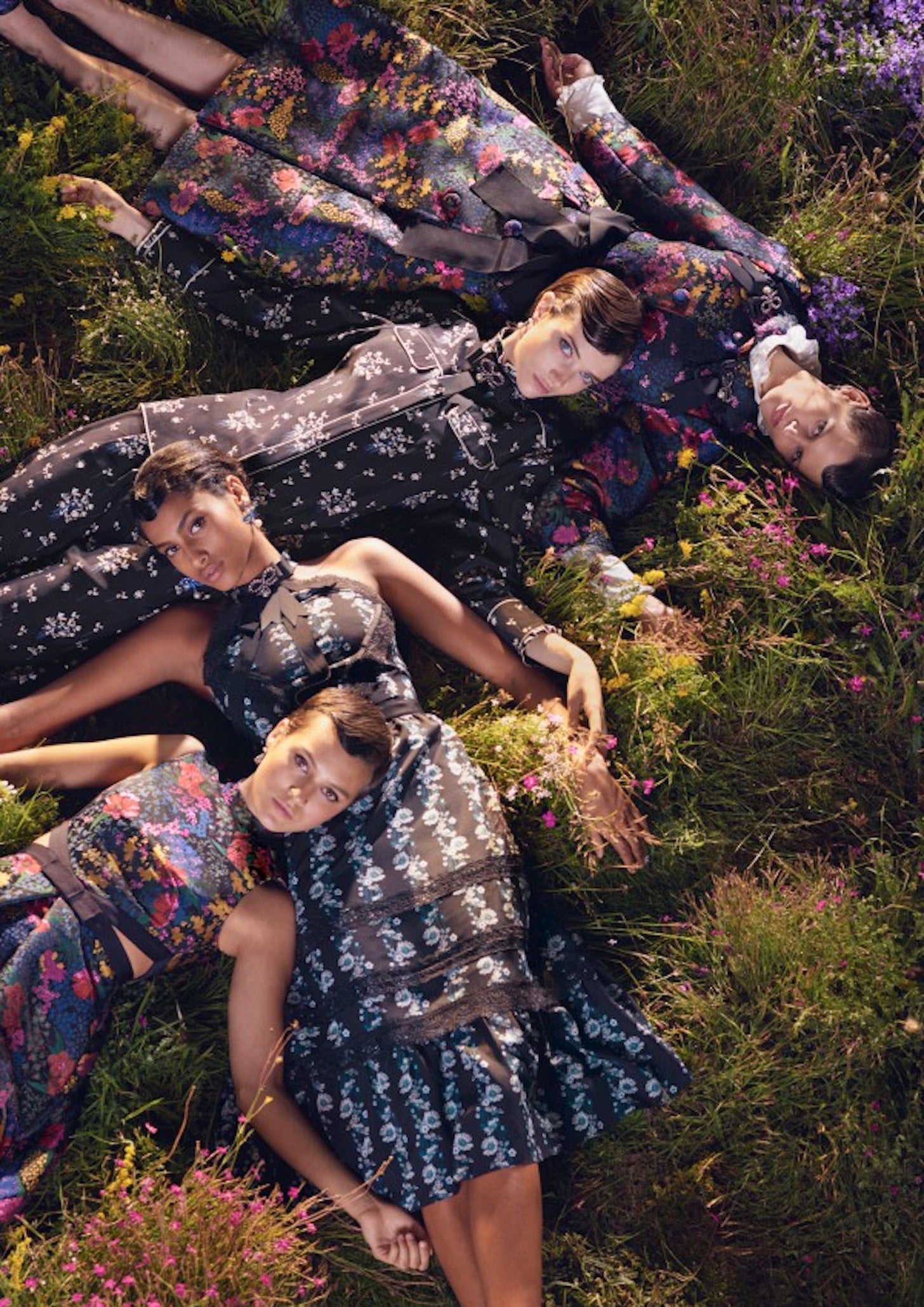 Us reality TV fans will remember the original Keeping Up With the Kardashians opening titles well, and recently the klan (minus Caitlyn Jenner and Rob Kardashian) recreated the family portrait scene. And if the update inspired your next family portrait, think again, because the new Erdem x H&M campaign shots just trumped it.
Now this is a fashionable family we'd like to be a part of – shot by photographer Michal Pudelka featuring the models and actors from the Erdem x H&M short film by Moulin Rouge director Baz Lurman, the scenic photos have a flower-filled English country mansion as the backdrop.
Models Saskia de Brauw, Imaan Hammam, Grace Hertzel, Fernando Cabral, Neels Visser and Tony WarD are joined by actors Ruby Dagnall, Tom Rhys Harries, Hero Fiennes Tiffin and Harriet Walkter to promote the launch of the new line, out November 2.
"We thought it would be great to do a modern take on classical family portraits, creating characters in Erdem's world. The Erdem x H&M collection really spoke to me, and the working process felt authentic and creatively charged," says Michal
Pudelka.
Gather your friends and get ready to do your best impression of Phoebe, Monica and Rachel from Friends wedding dress shopping because there's only two weeks until it's finally in stores!