Exchange Old Shoes For a New Pair at Aldo
Aldo Will Give You a Free Pair of Shoes If You Donate Your Old Ones to Charity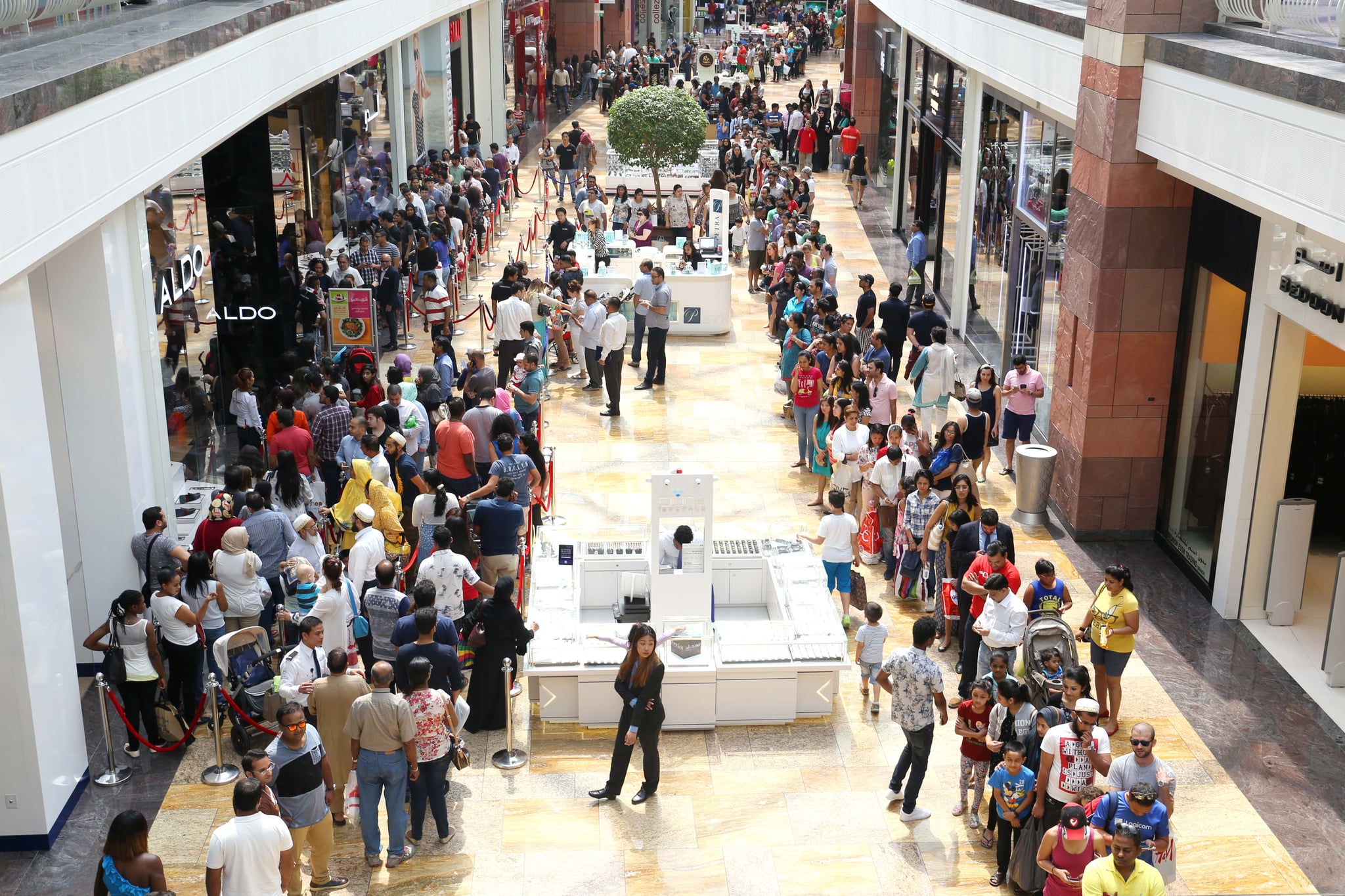 For every pair of Toms shoes bought, the brand is able to buy footwear for those in need, and high street stores have encouraged customers not to throw out their their old clothes instead of recycling by offering a gift voucher in exchange for used items.
Now Aldo is offering up free pairs of shoes simply by dropping off a pair you no longer want and the best part is, it doesn't even have to be from the brand. The shoe-swapping extravaganza will take place from 9 a.m. and 11 a.m. on February 3 at Dubai's Ibn Battuta Mall and with the UAE currently celebrating the Year of Zayed, it's all in the name of charity.
By teaming up with The Red Crescent UAE, your old sneakers could help someone less fortunate get around.
If you can't make it during that time, it's still worth heading over; hand in a pair and get 50 per cent off your shopping bill.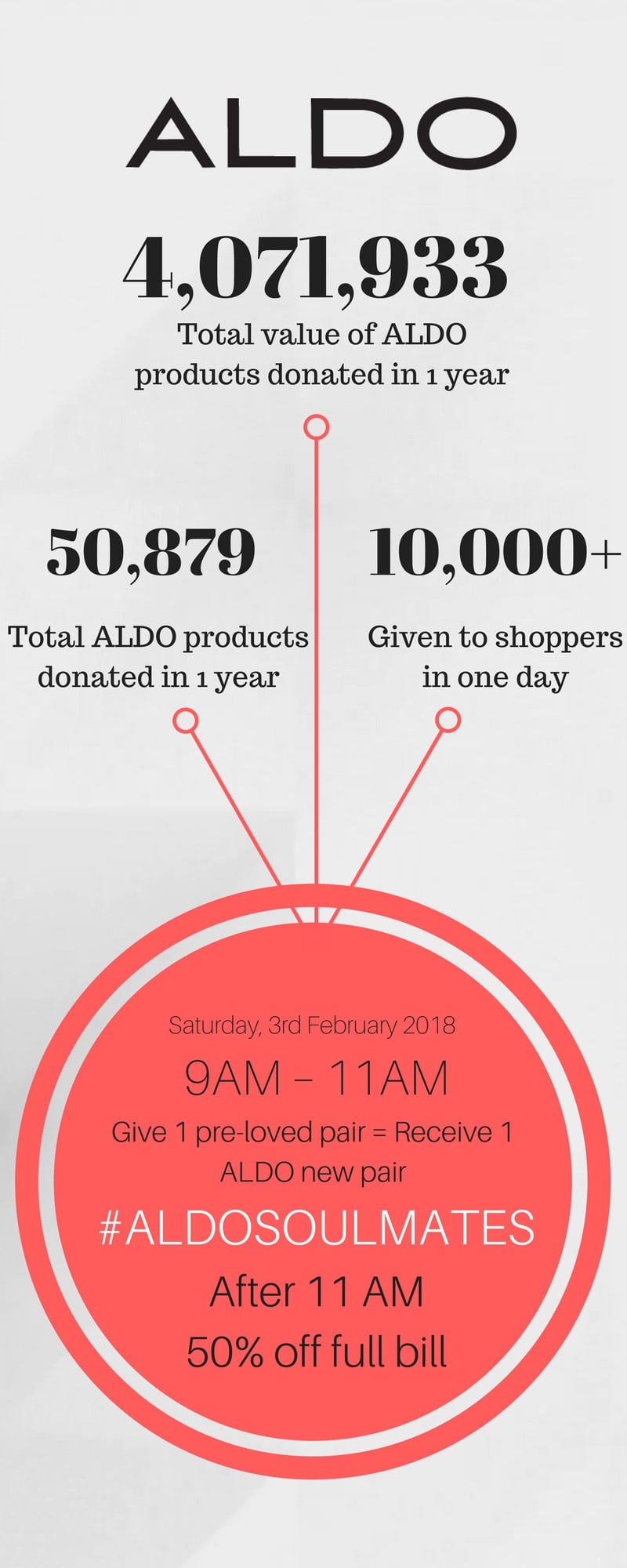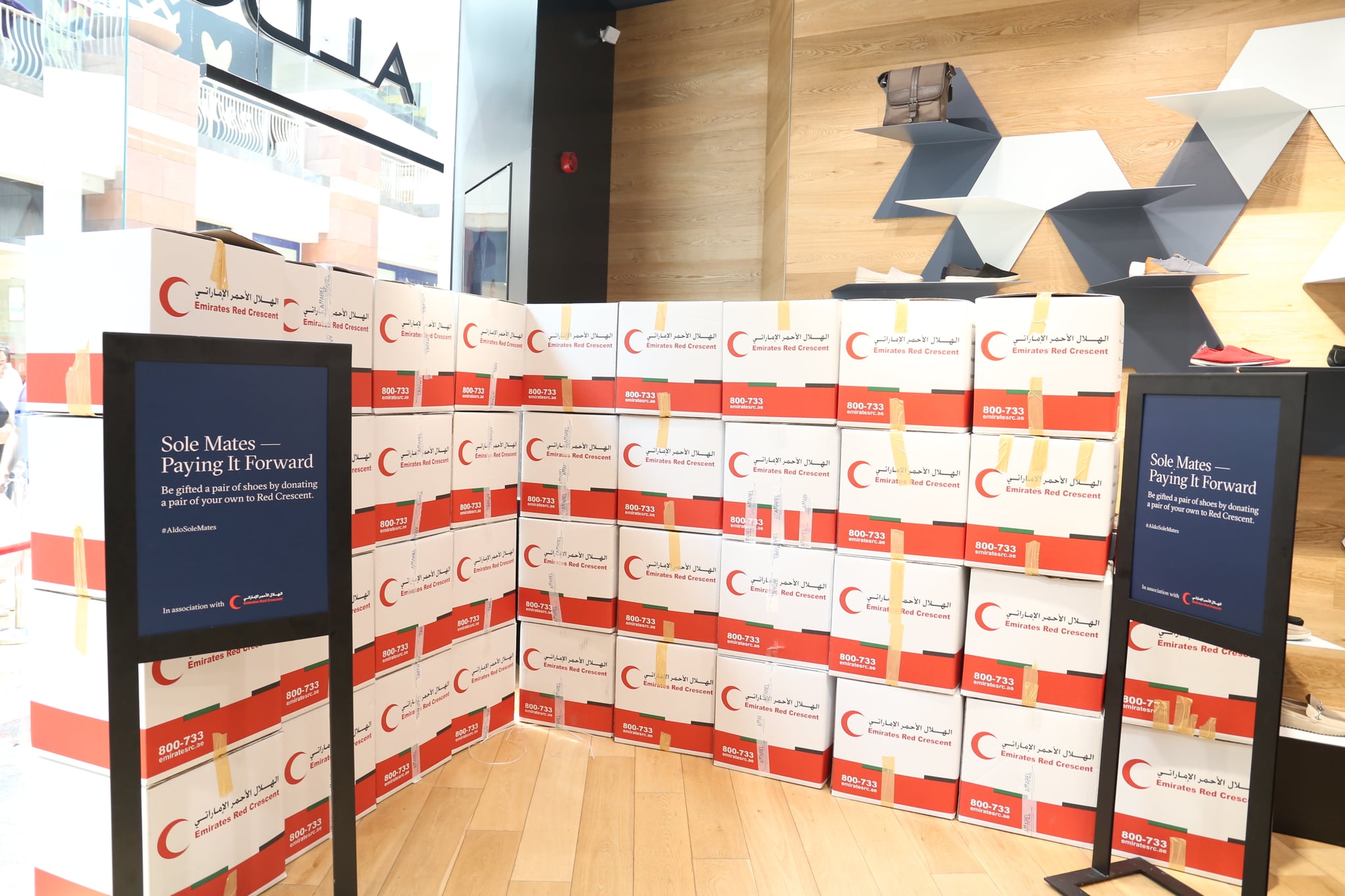 Image Source: Aldo