Fllumae Arab Fashion Week Interview
These Designers Prove Modest Dress Isn't Just For Muslims and Now They Have the Royal Seal of Approval
After much fanfare followed by a bout of confusion when the event was postponed, Riyadh's first ever fashion show – Arab Fashion Week, finally kicked off last week and we've got the deets. POPSUGAR Middle East spoke with Alliiyah and Fahima Saidi, Creative Directors of emerging US-based brand, Fllumaé, what was supposed to be a few hours ahead of their own show (it later got postponed to April 14), and this is what she had to say about it.
"The event is grand. It's very big and very well organized. So much is going on. Yesterday, there was a very interesting discussion panel with some amazing bloggers, there are trunk shows, dinners and meet and greets not just between us designers but also between the public and the designers. It's all very well done," she continued.
Of course, she wan't to know the show would be put off even longer but when it did finally go ahead, it was a storming success for the brand.
"The show was amazing, the princess [Princess Noura Bint Faisal Al-Saud] loved our show so much she came backstage to meet us and to tell us how much she loved it. We are happy the way everything turned out," she told us.
This is not the brand's first foray into the fashion world. They participated in two New York Fashion Week seasons, which is saying a lot for a modest clothing brand. The brainchild of Fahima and her three sisters; Alliiyah, Mona, and Luul Saidi, Fllumaé was created out of need. As four Muslim, Somali-American girls who grew up in Kentucky, it was hard being covered and trendy at the same time.
"Growing up veiled made it tough to fit in with the other girls. Even with our friends, we would see what they were wearing and admire how they dressed and what they wore but we couldn't wear the same things," Fahima said. The shops that offered conservative clothing were limited and everyone in their community would end up having the same dress or abaya.
"At the time, everything that was modest wasn't stylish," they said. As fashion-lovers, the girls would hit the mall and buy things from mainstream shops and custom tailor it – adding sleeves to a dress, or a top – things like that. Their custom designs became a hit and soon they found themselves busy tailoring ready-to-wear clothing for others. Starting their own line was just the next natural step.
But if you think Fllumaé is only for veiled women, you'd be wrong, according to Fahima. Fllumaé is all about inspiring women of all backgrounds.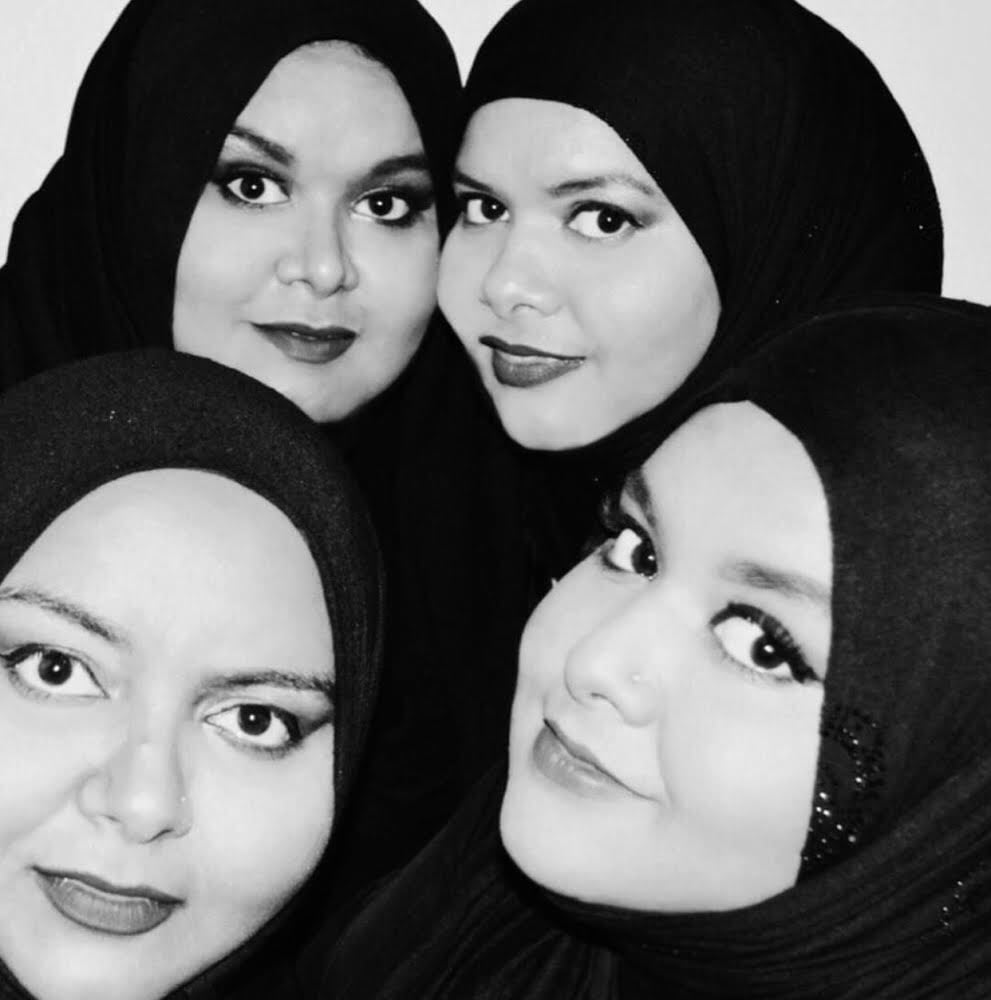 "You would be surprised how many non-Muslims in the US like to dress modestly." Fahima is quick to point out that for two shoots in mainstream magazines (Marie Claire Malaysia & Harper's Bazaar Thailand) their clothes were styled down so that they appeared less modest.
The girls don't believe it has to be one or the other: women should never have to compromise fashion and style for their faith. Others feel the same, especially in large markets such as the Gulf where women's style inclinations translate into capital gains. Designer brands such as Dolce & Gabbana and Versace, and online retails like Net-a-Porter, are slowly closing this gap in the market and meeting these fashionistas' needs by creating and offering modest clothing.
Princess Noura, honorary president of the Arab Fashion Council in Riyadh confirmed this when she told the AFP at the event that fashion has always interested Saudi Arabians, reported the Tribune.
Fllumaé is one of the 16 brands selected by the organizers of the fashion event, Arab Fashion Counsel (AFC) to showcase their collection of chic pret-a-couture wear, a collection that was made especially for this show.
The four-day show featured household regional and international designers, such as; the notable Lebanese-Italian Tony Ward, Saudi Arwa Banawi of The Suitable Woman line, a popular label amongst style aficionados in the region, and international names including Jean Paul Gaultier and Roberto Cavalli.
Arab Fashion Week will also be listed alongside other Fashion Week city heavyweights, like Paris and Milan, and presents exclusive, buy-now collections and pre-collections for some of the leading names in the business.
Fllumaé has created a special collection for this show. The creative designer says that as this is a historical fashion show, they wanted it to be powerful, one that showcased how Saudi women are rising, and celebrating that. It's why their pieces are "kind of masculine," as Fahima puts it.
While it has been publicized that the show does not allow any photography inside (so no regional fashion blogger Instagram Stories to look forward to), and that it is a women-only event, we learned from Fahima that this is only the case during the actual runway shows. The panels, trunk shows and all social events have included all the male bigwig designers aforementioned.
But still, could this gender bias be doing a disservice to the Saudi fashion industry by putting it at a disadvantage before it even starts to take off? After all, some of the biggest household names in the world that are from this region are created and run by men. Think Elie Saab, Zuhair Murad, Georges Hobeika and even the late Azzedine Alaia.
Fahima thinks with time that might change too. What she wants to see more of is inclusion. "More inclusion of race, skin tones, sizes, gender, and equality."
Baby steps. Click through the gallery to see all the backstage madness!