Four Seasons Milan Gives Guests Free Pair of Manolo Blahniks
How Guests at 1 Hotel Are Leaving With a Free Pair of Manolos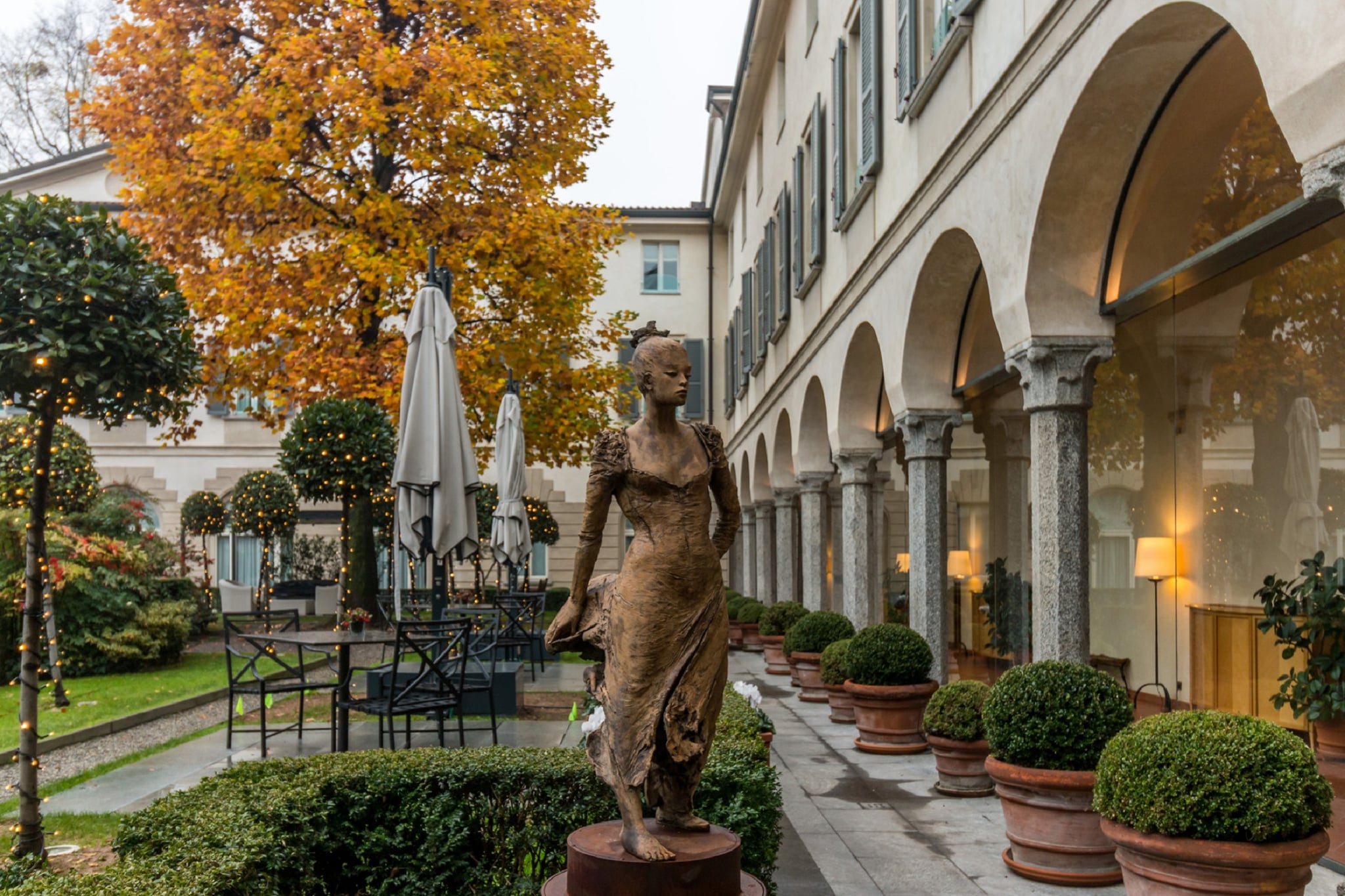 With Milan Fashion Week on the horizon, the world's most stylish women will be planning exactly what they're going to wear on the streets of Italy and delving into their designer wardrobes to make sure they look their best.
If you're not one of the lucky ones hanging in the FROW this month, there is one way you can feel like a trendsetter by getting hold of some footwear that even the biggest fashionistas won't have.
Manolo Blahnik has designed a pair of slippers for the Four Seasons Hotel Milano to celebrate his touring exhibition, The Art of the Shoe. They're deep blue velvet and satin with golden embroidered motifs, and perfectly cozy for when you get back to your hotel room following a day of retail therapy of running in heels between shows.
Guests staying there get privileged access to the nearby exhibition at Palazzo Morando until April 9, which looks at his 40-year career and displays his favorite 200 shoes, plus 80 original drawings.
From AED380 per night, the special Manolo Blahnik package can be booked and additionally includes a room and continental breakfast plus a foot scrub and massage for two people in the spa.
Sounds like it's definitely worth it!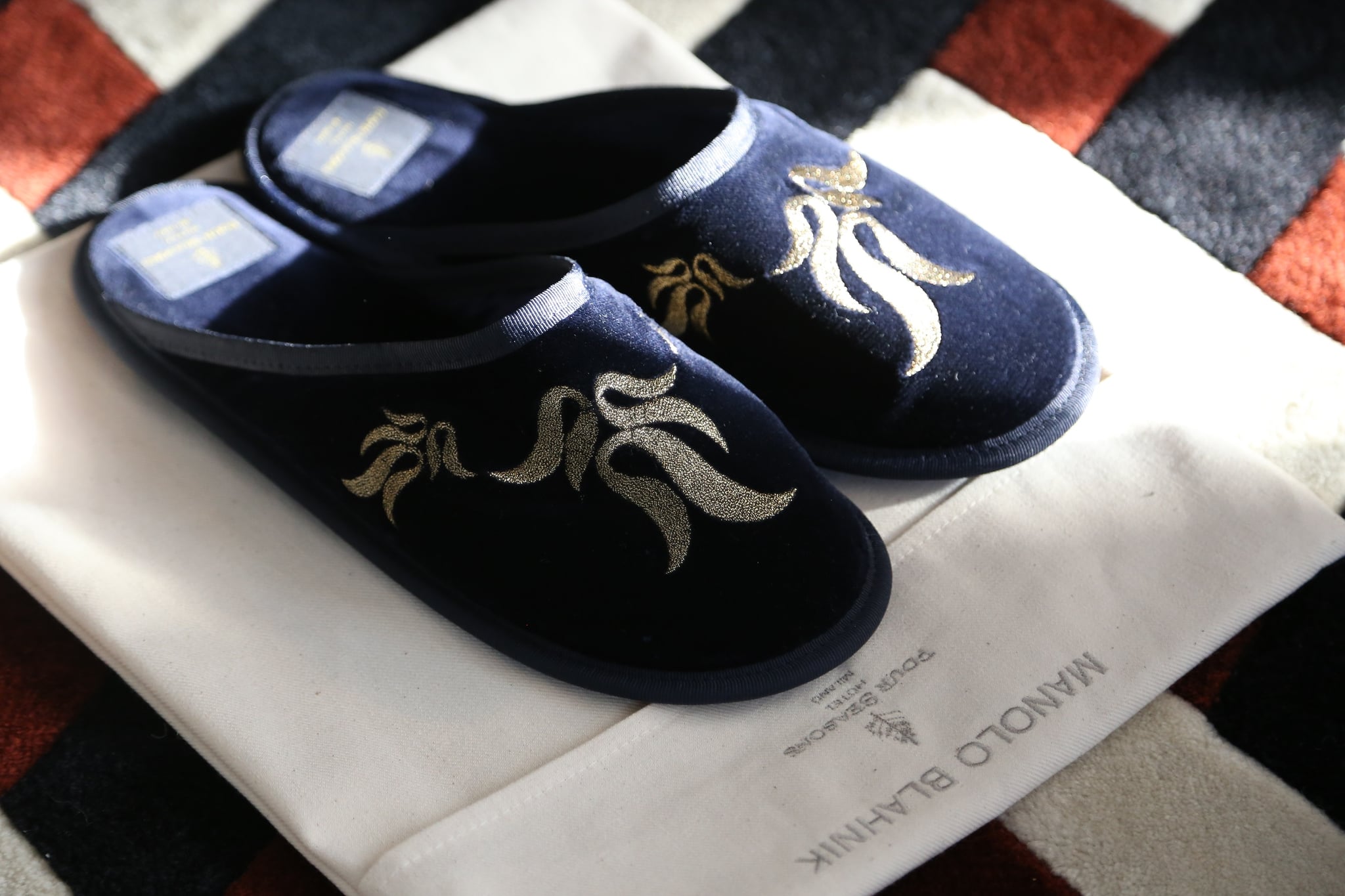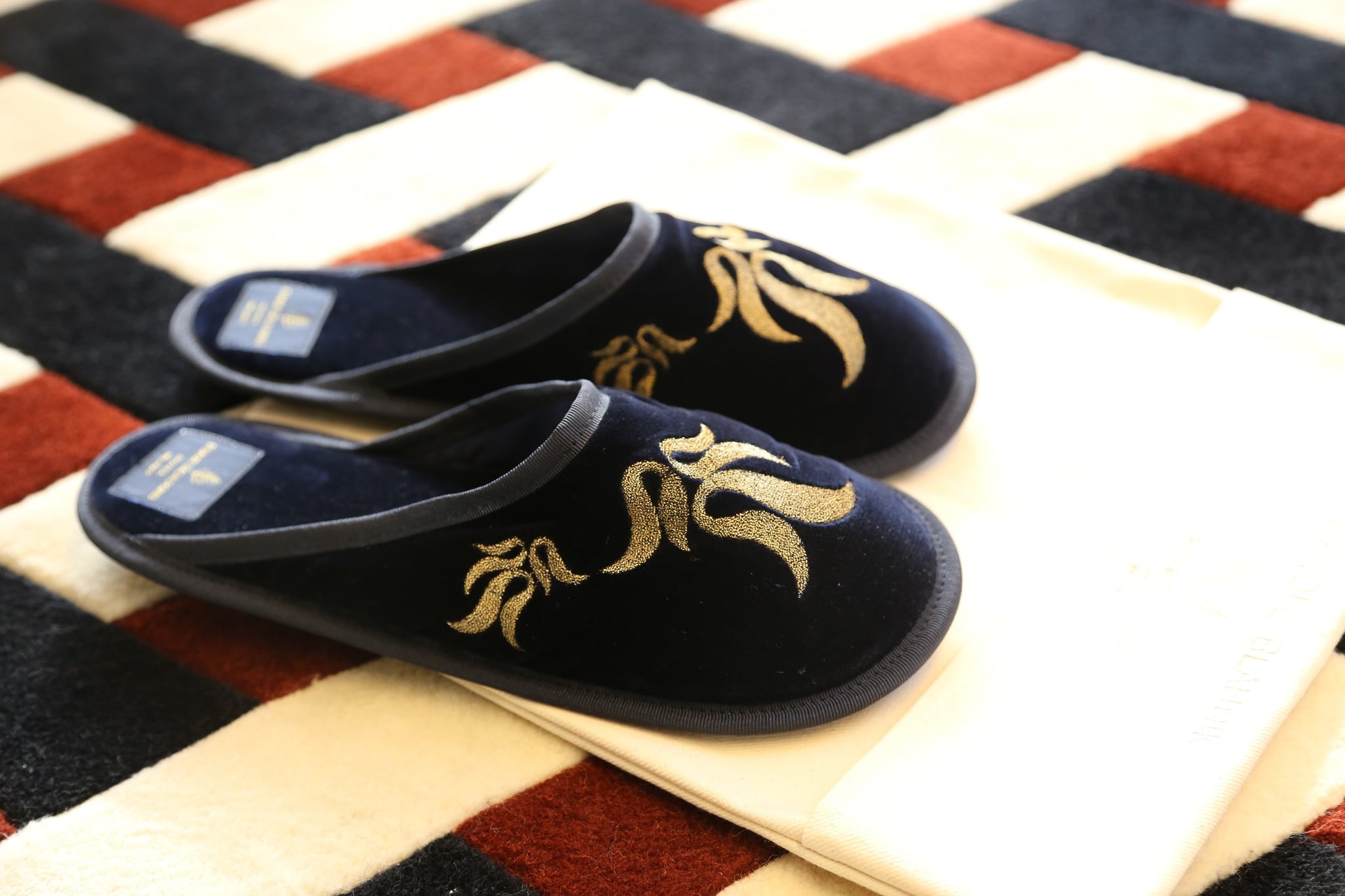 Image Source: Four Seasons