Gigi Hadid leaving her pajama top unbuttoned at the bottom appears to be a smooth style move, are we right? She might have been stepping out in the dead of Winter, but she couldn't have been braving the cold for too long. Her silk shirt gave way to paneled trousers and platform, croc-embossed combat boots, and she accessorized the look with micro sunglasses [1] and a Tod's mini bag [2] ($1,359, originally $2,265).
But we're throwing you for a loop — Gigi's outfit instantly reminded us of her boyfriend Zayn Malik's old signature. He used to pull a similar trick with his shirting, closing his jacket just under the collar. (We've got plenty of evidence right here!) Whether or not Gigi took a tip from Zayn, the two have convinced us of their coordination [3] many times over, and you can re-create the same open-front look with any of the designs we rounded up ahead.
Gigi Hadid Showed Off the Look in NYC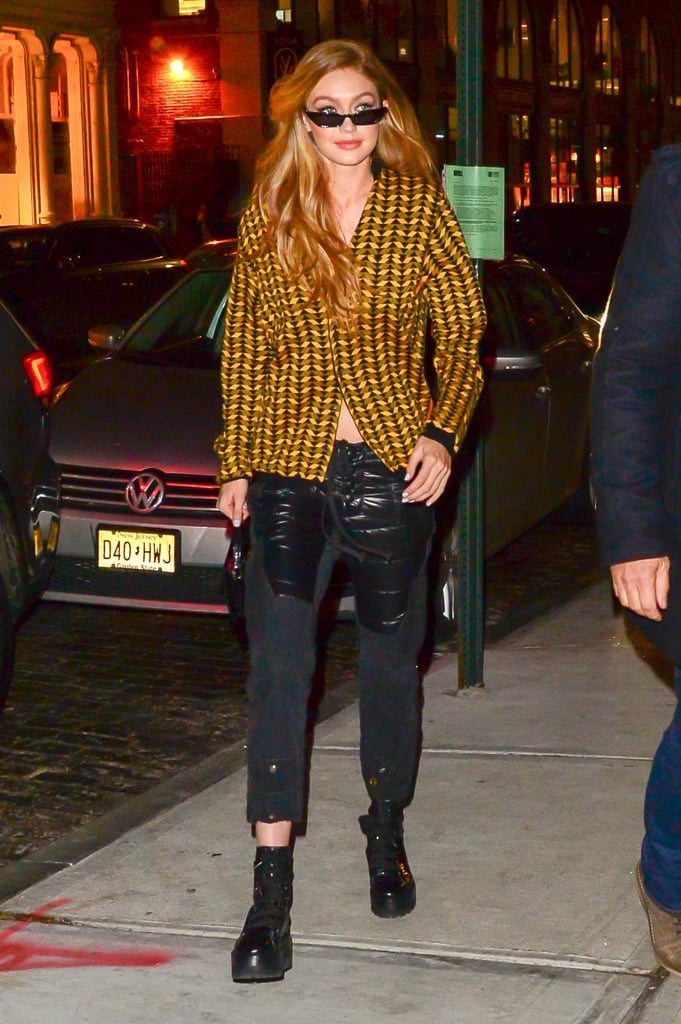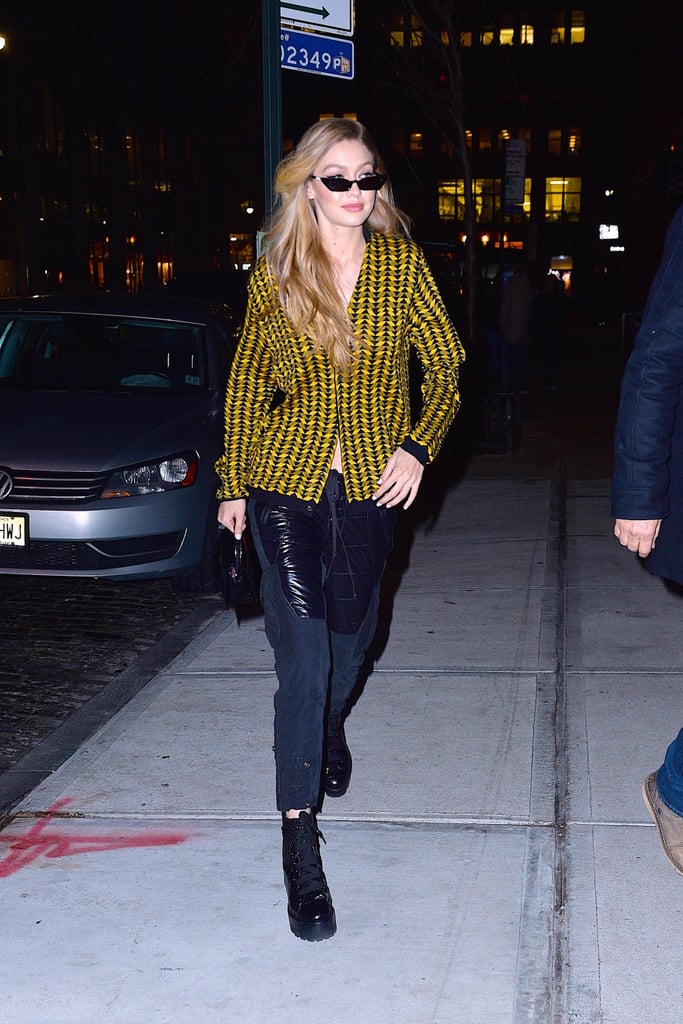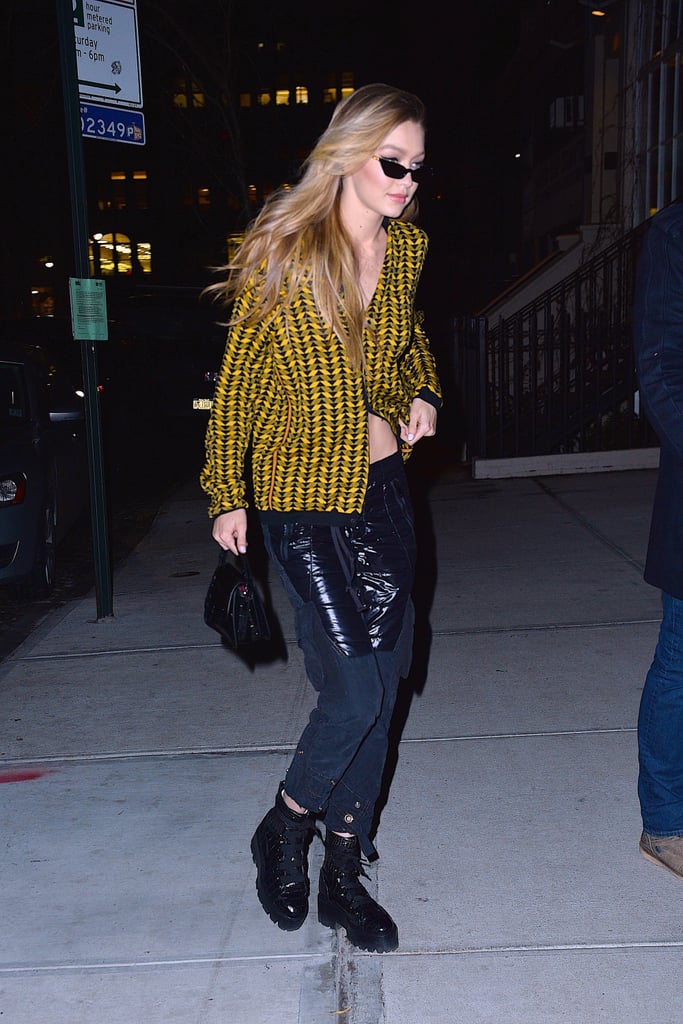 Zayn Malik Used to Pull a Similar Move With His Shirting
Here he is in 2011, back when he was a member of One Direction.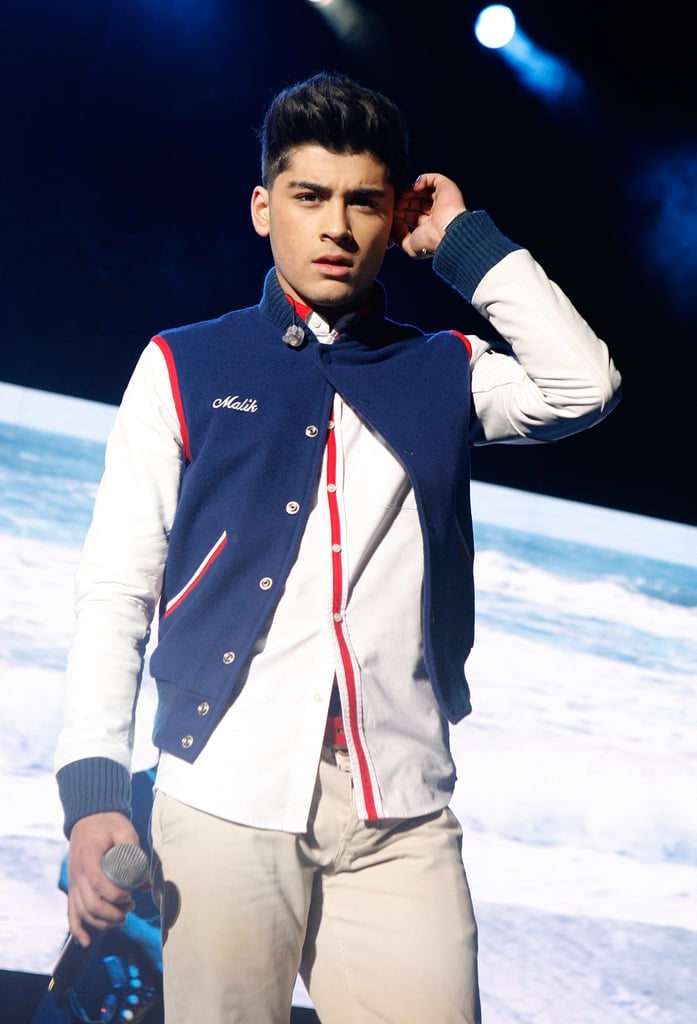 And 2012.
Shop Similar Shirts to Pull Off the Trick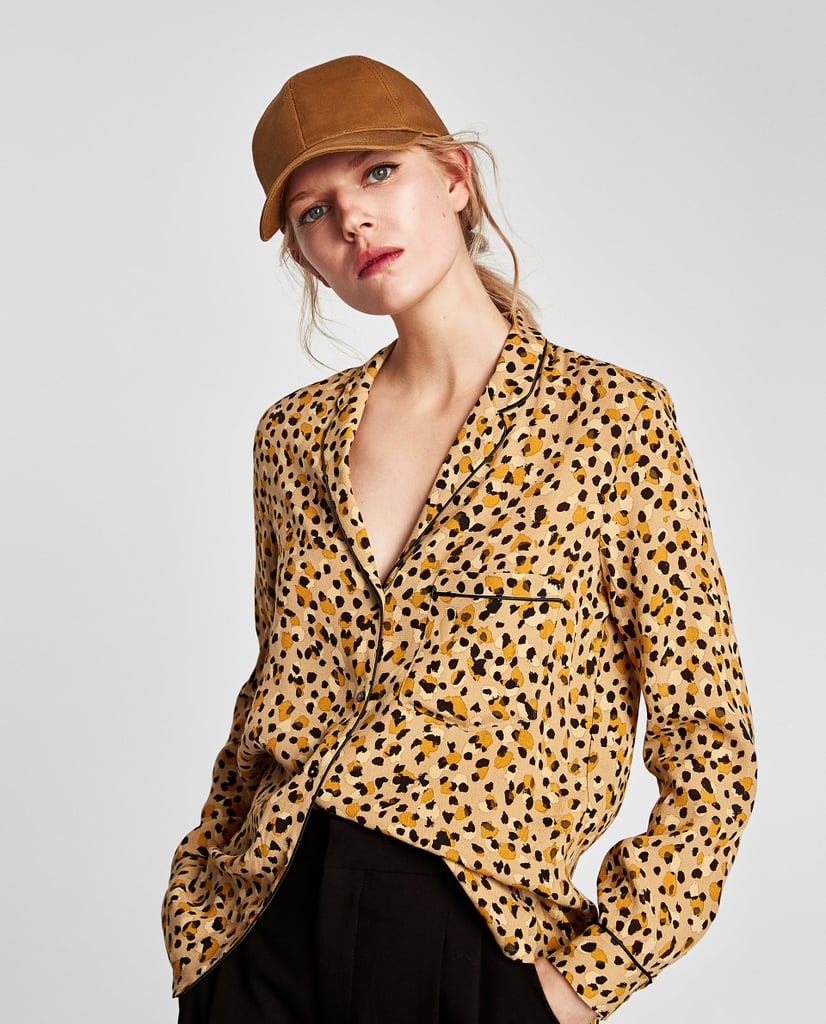 Zara Printed Pyjama Style Shirt [4] ($16, originally $40)
Michael Kors Pajama Stripe Shirt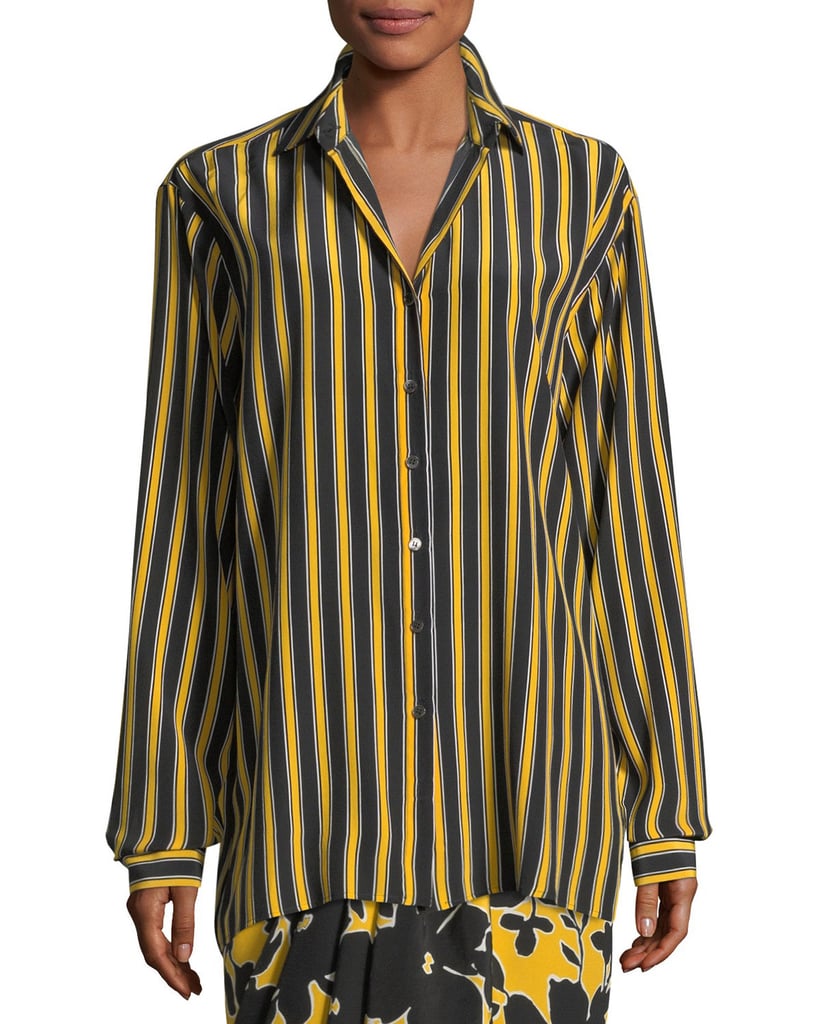 Michael Kors Pajama Stripe Shirt [5] ($995)
Elvi Allover Velvet Shirt With Tie Ruched Sleeve
Elvi Allover Velvet Shirt With Tie Ruched Sleeve [6] ($72)
WLG by Giorgio Brato Jacket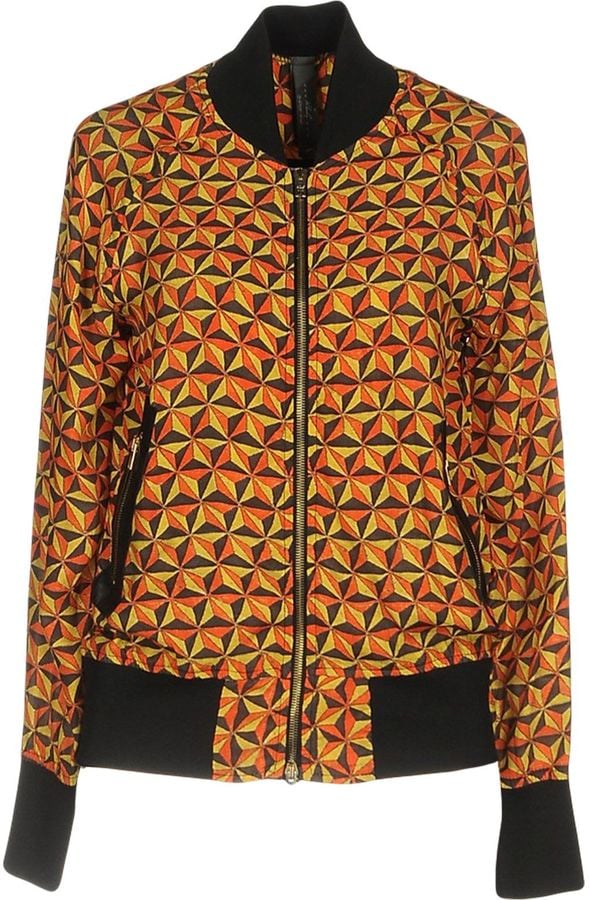 WLG by GIORGIO BRATO Jackets [7] ($154, originally $369)
P & Lot Point Collar Silk Blouse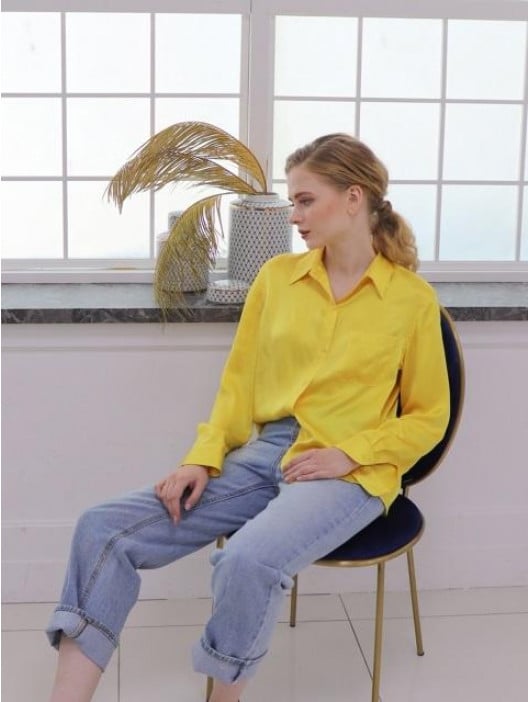 P & Lot Point Collar Silk Blouse_2colors [8] ($111, originally $120)
MSGM Silk Check Print Shirt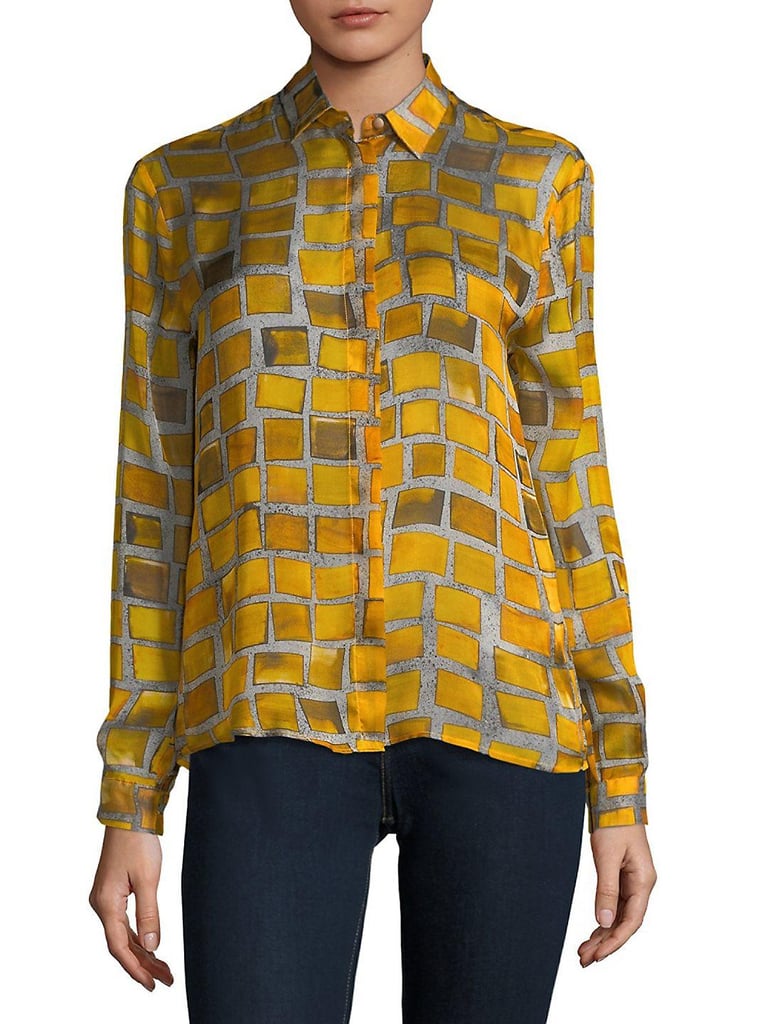 MSGM Silk Check Print Shirt [9] ($150, originally $448)