Hainan Airline's New Uniforms
People Are Going Crazy For This Chinese Airline's New Uniforms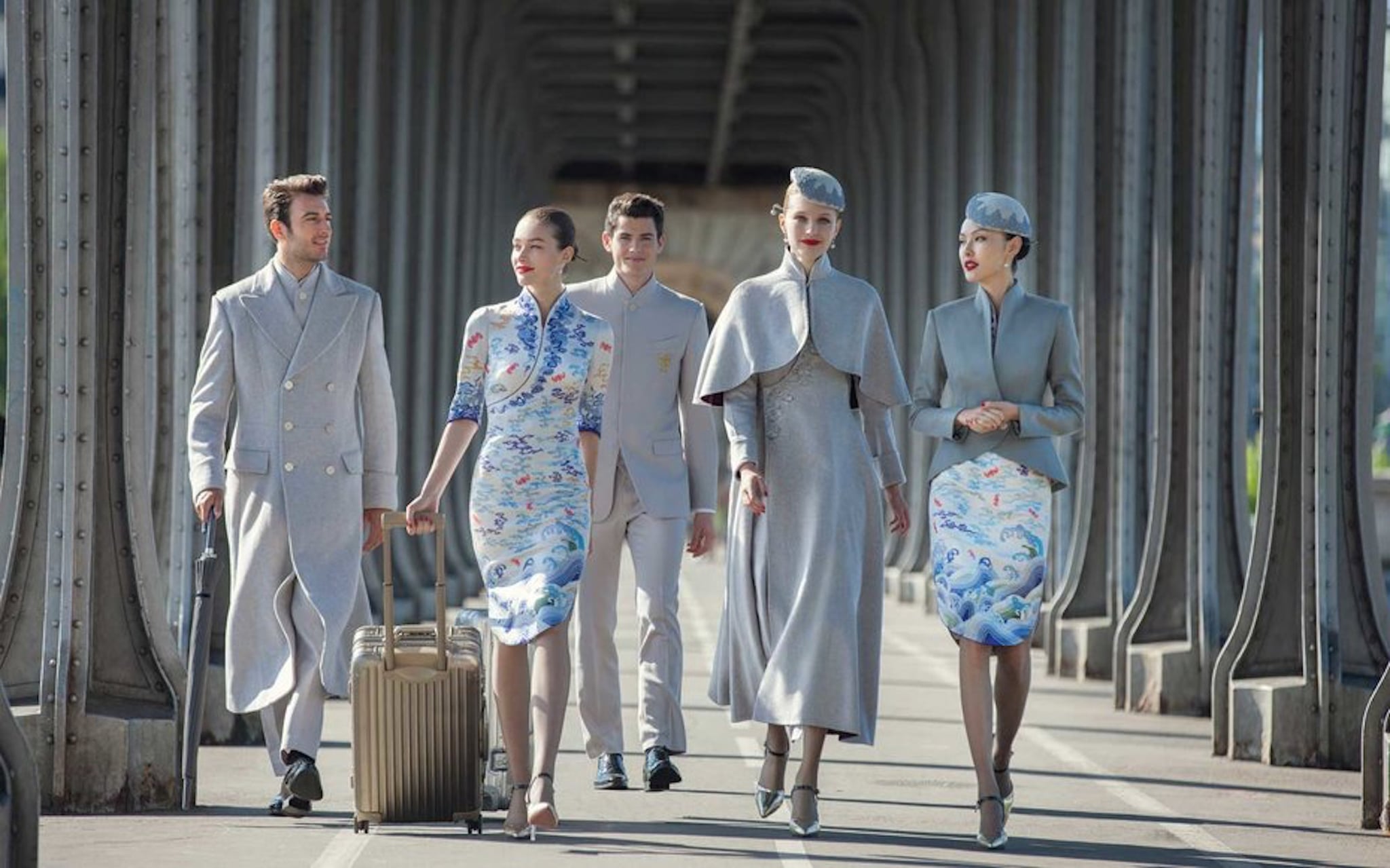 Cabin crew members are always dressed in a way that matches the style and attitude of the airline they're flying for, but the uniforms are typically basic and functional, designed to withstand the needs being on a plane for many hours at a time.
One China-based airline is ditching the functional look, though, and giving its cabin crew uniforms a majorly stylish upgrade.
Hainan Airlines, which is based in Haikou, Hainan, and flies to 110 destinations around the world, revealed its new uniforms at Paris Couture Week earlier this month, and the Internet is going crazy for the look. The skirts, dresses, and blazers are feature traditional Chinese silk printed with a fish and floral motifs, as well as sleek jackets, capes, and dresses with Mandarin collars.
#ICYMI The Laurence Xu Haute Couture was held at the Paris InterContinental Hotel July 4, 2017. What do you think about it? #FlyHainan pic.twitter.com/F8JrTCmBJL

— Hainan Airlines (@HainanAirlines) July 6, 2017
This is the fifth time the uniform has been redesigned since the airline was founded in 1993, but this particular design took over two years to conceptualize and create.
"During the design process, Hainan Airlines and Laurence Xu met and talked frequently, going through more than 1,000 design blueprints and trying out more than one hundred samples of garments and accessories," the airline said in a statement.
Learn more about the gorgeous designs below--and book your next trip with Hainan for a seriously stylish ride!
Stylish, sophisticated, with a hint of fun, our uniforms have been finally revealed to the world. #FlyHainan pic.twitter.com/fP6SrPWAG8

— Hainan Airlines (@HainanAirlines) July 5, 2017
Image Source: Hainan Airlines