How to Be Best Dressed Woman at the Dubai World Cup 2016
How to Be the Best Dressed Woman at the Dubai World Cup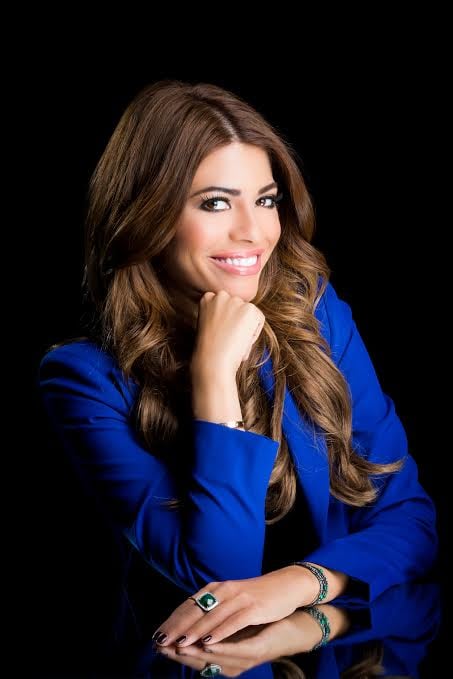 She'll be judging the Jaguar Style Stakes competition for the fourth year in a row, plus Kourtney and Kim Kardashian have worn blazers from her Lady Fozaza clothing line - so who better to go to for Dubai World Cup style advice?
Stylist and fashion consultant, AlAnoud Bdar - of Lebanese and Saudi heritage - is revealing all about how to stand out from the crowds when attending the richest horse race in the world. read on for top tips from the expert.
1. What will you be looking for in a Jaguar Style Stakes Best Dressed Woman?
This year, I would love to see a more unique and personal approach when dressing for the Dubai World Cup. Being part of the Jaguar Style Stakes judging panel now for the fourth time, I have seen a lot of catalogue and safe-looking outfits which can become a bit boring. But nothing screams style like staying true to yourself and giving your outfit a mirror personality of yourself.
2. What's the most important part of a woman's DWC ensemble, the dress, the hat or something else?
It is definitely a nice balance between all of these items! Pick one of them to stand out and allow everything else to compliment it, otherwise it may turn into one hot mess. If you want to go crazy with the hat allow the outfit to take a back seat so the hat can shine and you'll find it all coming together nicely.
3. And for those attending with a man, how can they make sure their partner is equally as stylish?
For couples it would be perfect to have one element combining both male and female outfits. This can either be a little pop of color in both looks or a print or type of fabric.
4. How do you go about selecting your own DWC outfit?
First of all I consider the season to choose the perfect material for the weather. After that, current color trends are also important, however only if they suit me. Lastly, I always choose the style according to what fits my body type. Keeping this in mind, it guarantees that I feel comfortable and confident on the day of the event.
5. The likes of Kim and Kourtney Kardashian have worn your designs, as well as local star Nancy Arjam and Victoria's Secret model Karolina Kurkova. Why do you think celebrities are a fan of your blazers?
Blazers are the forgotten accessories in fashion and one that has become as important as the classic Jeans and T-shirt combo. Blazers can transform your whole outfit in seconds, allowing you to dress it up or down. It also compliments all body shapes depending on the cut of the blazer.
6. What are your general tips for any first-timers attending the DWC this year?
Don't spend too much time thinking about your look - have fun with it! That's usually when you come up with the best outfits. If you are going to register for the Jaguar Style Stakes competitions, make sure you have checked the guidelines in advance. No cleavage, nothing above the knee, no off the shoulders, otherwise you would be disqualified and it would be a shame if your outfit is on point!
Image Source: Jaguar Style Stakes