How to Keep a Designer Handbag in Good Condition
Follow These 10 Rules to Keep the High Value of Your Designer Handbag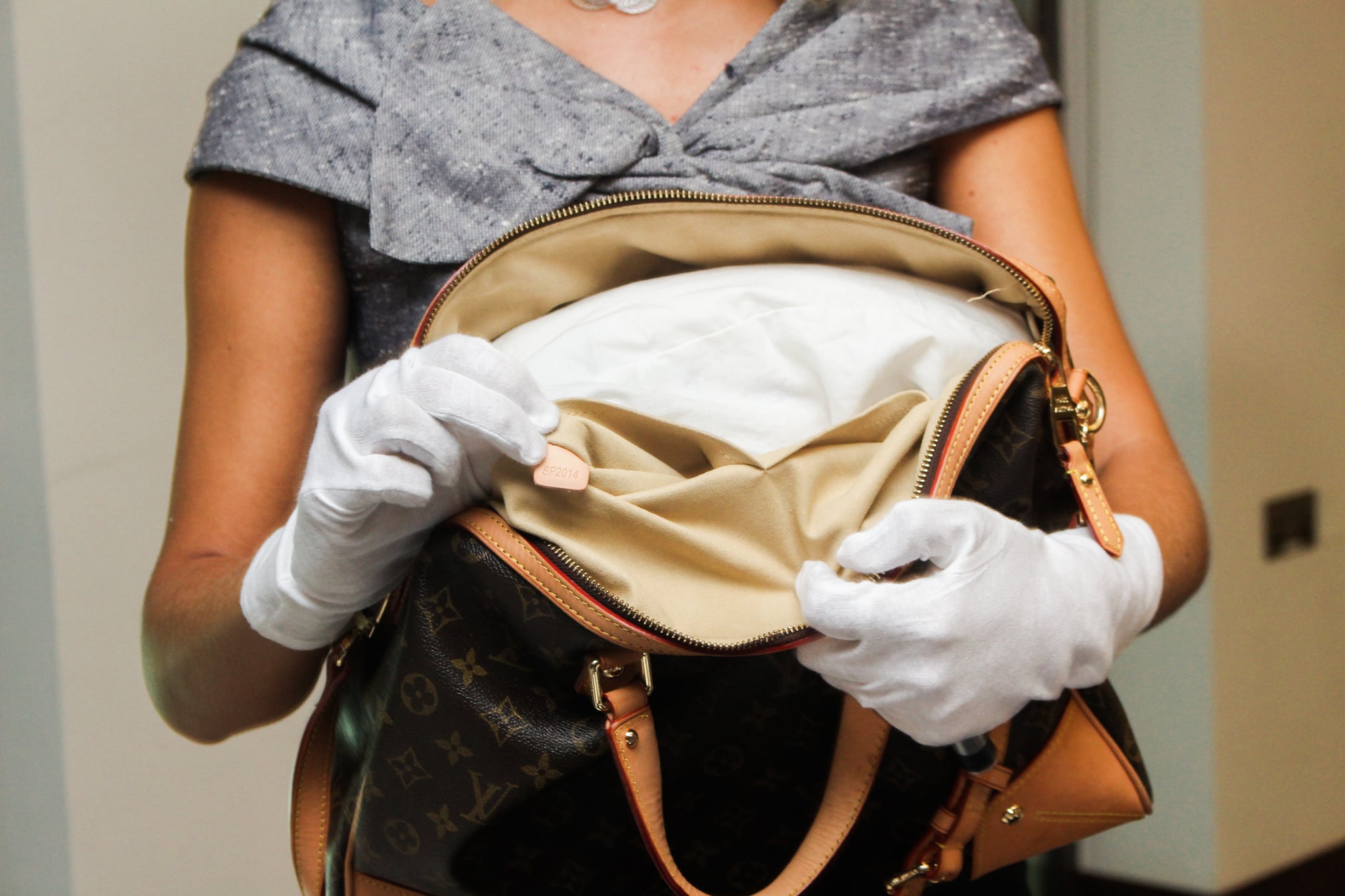 Ever stop to wonder how your favorite designer bag ended up looking worse for wear? While it's no fun buying a pretty Chanel and keeping it boxed up never to see the light of day, your designer items deserve a certain level of TLC in order to keep it looking as striking as it was when you first laid eyes on it in store.
The Luxury Closet, a website which allows you to buy pre-loved items and sell your high-end clothing and accessories, has shared their tips for maintaining the high value of your fabulous pieces.
Make sure you follow these Dos and Don'ts.
1. There's a whole bunch of packaging for good reason
"All leather goods come with stuffing, a dust bag and sometimes a box for the most luxurious brands. It is not only pretty, it helps keep your item in good condition, protects from any contact with other items and therefore reduces the risks of damage or sunlight which could also affect the color of your luxury piece. Keeping the original packaging also increases its chances to sell! " 
2. Sun and rain are the enemy
"Applying an anti-rain coat on any of your leather goods can really make a difference and avoid some of the most common damage to your precious bag. Leather is like any skin and therefore gets affected by sunlight for example, as well as by rain or any other liquid that the leather could absorb and which could change its original color." 
3. And don't underestimate pens!
"The biggest enemy of leather goods and patent leathers is a pen mark. Nothing can be done about it so if you also carry pens in your bag, remind yourself to close securely to avoid inside marks as well."  
4. Guard your piece carefully in public
"Do not put your brand new Chanel bag on the floor if you sit in a restaurant, and avoid contact with dark clothes, which could transfer colors. Always make sure to avoid any food or drinks close to your bag."
5. Treat your bag like pants
"Some shapes, especially square or flap shapes could be damaged by storing your bag on a flat floor and we recommend keeping the chain on a pants hanger."
6. Be careful who you dye with
"Dying luxury leather goods can only be done by the brand itself so that it keeps its value on a resale market. If your bag is stained and you dye it with a different company like a shoe cleaner or bag servicing company, its luxury value and authenticity will be affected and most of the resale companies will not accept it for resale."
7. Get the bag cleaned professionally
"Reselling companies like us will not clean luxury bags and therefore it is important that the bag arrives to us in top condition so that the minimum amounts of stains or faults appear in the final pictures." 
8. But there's not much you can do with patent leather
"Patent leather is like a topcoat on your nails, once there is a stain on it, you cannot remove it."
9. Give your bag a glamorous photoshoot
"A bag displayed without stuffing and thrown on a table will not look as nice as a bag shot with an appealing background or nice environment around to enhance the image! A white background is also standard for most of the companies."
10. Keep your receipt
"It gives credibility, trust and ensures the authenticity of your luxury bag."