How to Make Your Bra More Comfortable
10 Ways to Make Your Bra 10 Times More Comfortable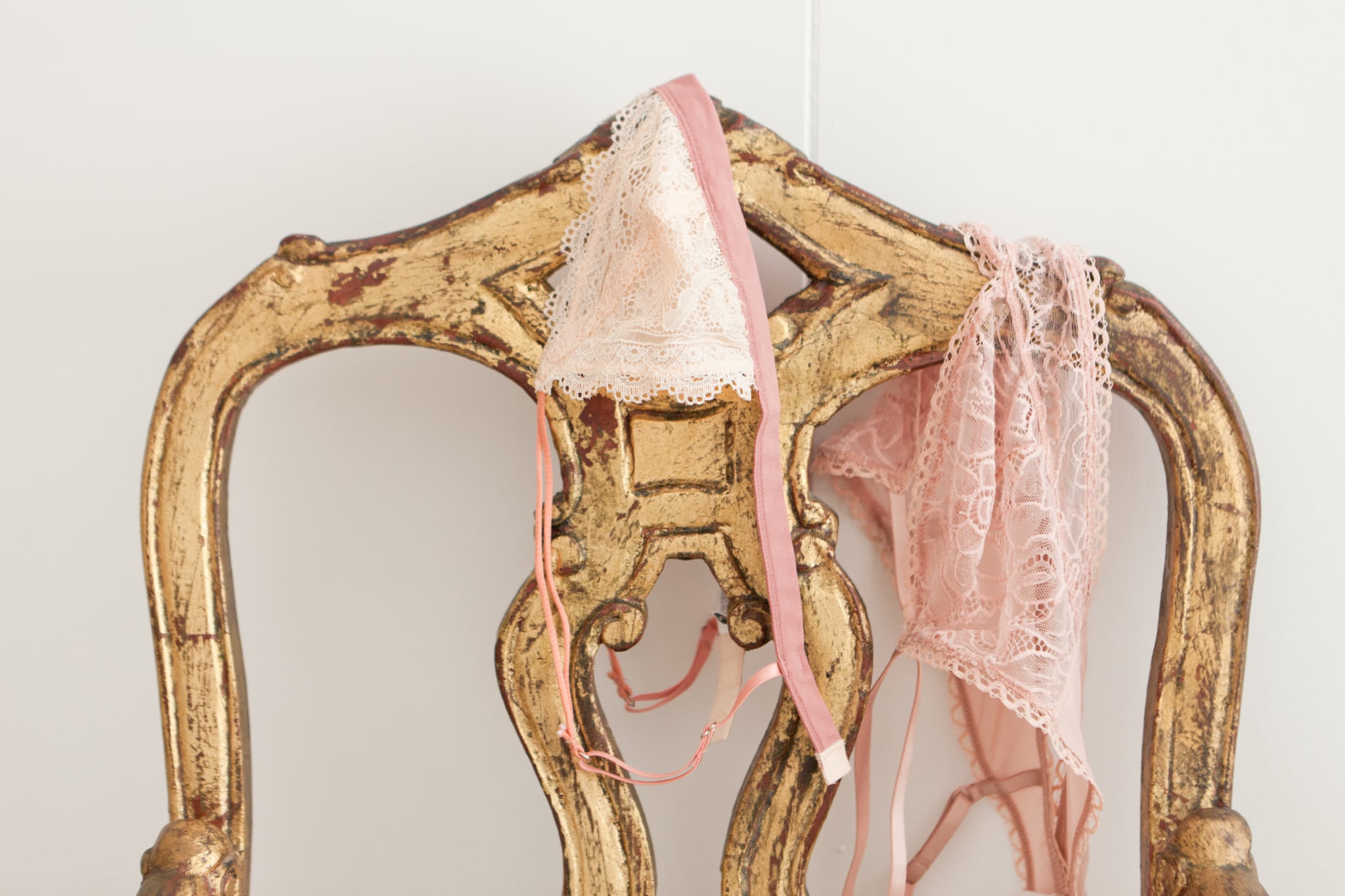 There's nothing that marks freedom like getting home at the end of the day and removing a bra. But it doesn't have to be such a pain to wear those things anyway. Try these 10 tips to make spending all day in your underwear a breeze.
Hand wash and air dry
This will help soften the fabric. Alternatively use the cool wash on a machine. But when it comes to drying, it best to skip the fabric shrinking heat of a machine and leave the outdoors to it.
Get a strap cushion
If you constantly feel you're straps digging into you shoulders and leaving marks in your skin it's time to get one of these bra strap cushions. They'll help provide a larger surface area for the weight to fall and keep the straps from slipping down your arm.
Invest in converter straps
Racerback tops can make life a little annoying when you don't have a bra to match the form. But to save you from uncomfortably shifting the straps further and further in to disguise then underneath your clothing, simply buy some straps converters. A look some people questionably create with a paperclip, purchase a pack of converters for the ultimate comfort.
Make your back bigger
If a bra you love just isn't fitting anymore, you can extend the life on it by purchasing an extender. You'll finally be able to breathe easy when things are getting a little tight.
Tighten and loosen
It's important to pull the buckle up and down as need with each wear as your bust size is likely to change slightly throughout different periods of the month and with weight changes. So it's no wonder if you're getting more and more uncomfortable as time goes on when wearing the same bra if you're not adjusting it regularly.
Perfectly frame your cups
Adjust the structure of the bra around your chest so it matches your shape as much as possible, your boobs won't just fall into place when you strap yourself in. For example, if your underwire is digging in uncomfortably, bend until it suits your frame.
Know your bra size for each store
Don't just measure yourself at one store and go with that size for every lingerie haven you enter. Each time you buy a bra you'll ned to know how that particular store's sizes match up. Some size generously and some do not.
Get measured... a lot
If some time has passed between lingerie shopping trips, definitely check in to see how your bra size may have changed. You may have gained back that weight you lost but perhaps your boobs didn't get the memo.
The British Royal Family's bra fitter, June Kenton, told us about her frustration when people pick the wrong sizes: "That bra that you bought when you were 18 will not fit you when your 80. If you can't fit into old clothes then your bra won't fit."
Change your bra size with each style
Different bra styles will likely require a slightly different size. For example you might be a 32DD in an underwired kind in a particular store but 32D in one with less built-in support. Take the time to try different ones on so you know.
June added about her store Rigby & Peller: "We always have a selection of bras in any size because what fits you in one make is absolutely terrible in another make.
"You can't possibly say I'm a 34D or E because you can be that in one style but in another make it's terrible. This is where our expertise comes in."
Keep your skin matt
If you've find that you're always hoisting your strapless bra up for support it may not be that it's too small. The moisturizes on your skin could be helping gravity take its toll, so do yourself a favor and keep the area oil-free.
Image Source: POPSUGAR Photography Jae Payne