Hugo Taylor Interview For Taylor Morris Sunglasses in Dubai
Why You Should Be Ditching Your Designer Sunglasses For Taylor Morris
The likes of Sienna Miller, Cara and Poppy Delevingne, and Pippa Middleton have worn his brand (see the gallery for more celebrity fans), but that's not enough for Hugo Taylor. The former reality star (he was one of the original cast members of British reality show Made in Chelsea) started Taylor Morris sunglasses with is pal Charlie Morris, using their last names to coin the brand, and hasn't looked back since 2013.

After having global success selling his sunglasses at places such as the swanky Eden Rocks Hotel in St. Barts or the Hotel du Cap, he now wants to focus on taking over the Middle East. Hugo has been visiting Dubai for the last decade as it's where his lawyer father is based and he admits that one of the reasons they didn't invert the name of the brand is because "Morris Taylor sounds like a law firm."
He's not wrong.
The proud Brit is very involved in his business, which has a base in Harvey Nichols department stores around the globe, so much so that you'll find him right there selling at events with the ideal clientele, such as British Polo Day.
"We always say in our company, we're not corporate we're very human. I want people to know that it's my brand, it's designed in London," he told POPSUGAR Middle East. Adding that he's very interested in the influencer culture in the region, where celebrities are lacking, he said: "The more interesting aspect is the promotional side. How are we going to get through Gucci and Prada and people that have more store presence? We want to work with the right influencers and socialites. We work with people we know even if they might not be the most famous person."
With the likes of Kourtney Kardashian and Emily Ratajkowski wearing his shades, Hugo need not worry about that. Although he confesses to sending specs to people he wants to be seen wearing the brand, he doesn't automically expect them to wear them.
"We got a hand-written letter from Woody Harrelson and he wore them in a movie," he told us, after sharing that the One Direction boys, Victoria's Secret models and even the Rolling Stones' Keith Richards wear them. "They're like satellites, you beam a pair up into the sky and hope it comes back to you. You can't ask an A-lister to post on social media."
Now, promoting The Atlas Collection, Hugo revealed that it's taken him years to feel this proud of his work, which includes lenses ironically based off the idea of a grey British day, or the Scottish Highlands.
"Three out of 10 I used to look at and think, this isn't us," he said about his early work. "We're still learning. We have a company ethos and are improving. Our previous collection I would give a B+ this is a B++."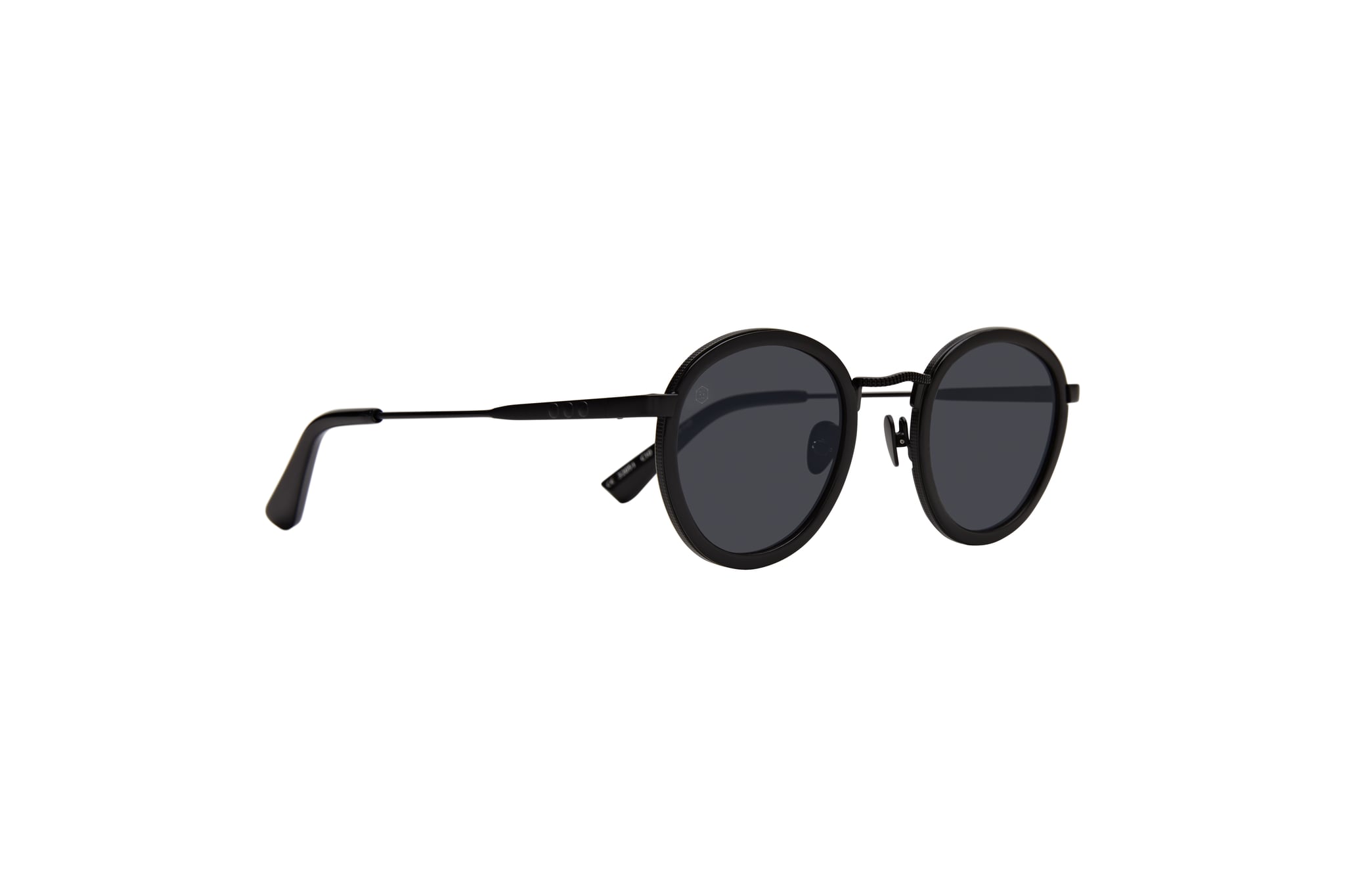 His selection of sunnies include something to suit every occasion and Hugo warns that although Taylor Morris is top quality, there is something such as selecting the wrong pair. "I think for a man, if I'm wearing a suit and looking smart, if you wear flash sunglasses you end up looking very Italian. Tone it down." Now that's some style advice to give the man in your life...
His sunny Gs aren't cheap though (the current collection is anywhere from £165-325) and he maintains that the brand is at designer quality yet has a more affordable price point.
"Taylor Morris should be like a very good pair of leather boots or cashmere jumper. There's a difference between going to Zara for your clothes or something else," he continued. "The kind of world where Charlie and I have grown up, we've touched nice things. Look at Hermes and the stitching, it's ridiculous how much it costs but they've earned that right.
"Our sunglasses are made from cellulose acetate. Not any one of our sunglasses look the same because the blocks of acetate are handmade. These are Carl Zeiss polarized lenses. Our hinges are five barrels and have been engraved with our shield.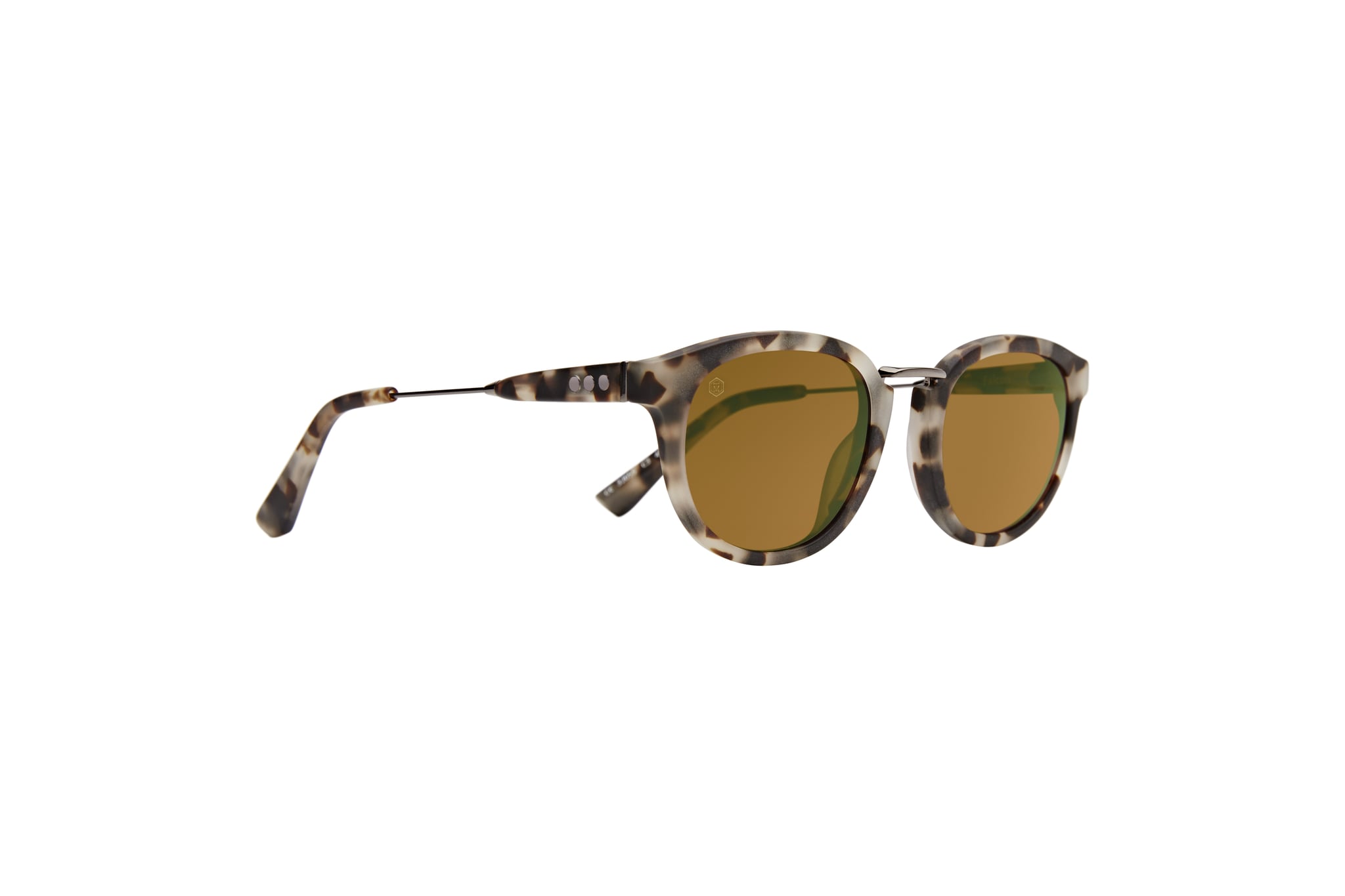 "I don't want to hate on Tom Ford but his glasses are really expensive and I guarantee they cost a fifth [to make] of what ours do."
Looking to the future, Hugo would like to get into making other accessories and he's got his eye on a certain English rose to be the face of his brand.
"I'd love to make handbags and jackets. Leather goods would be interesting. I'd love to go on an around the world buying trip but I need the time off work to do that," he added. "Sunglasses are the focus for the moment. Hermes made horse drawn carts to start, if you look at their logo…I don't they thought that far down the line.
"Emma Watson represents what the Taylor Morris woman is, string values, beautiful, talented, British… but we can't afford her!"
We doubt that will be the case for much longer…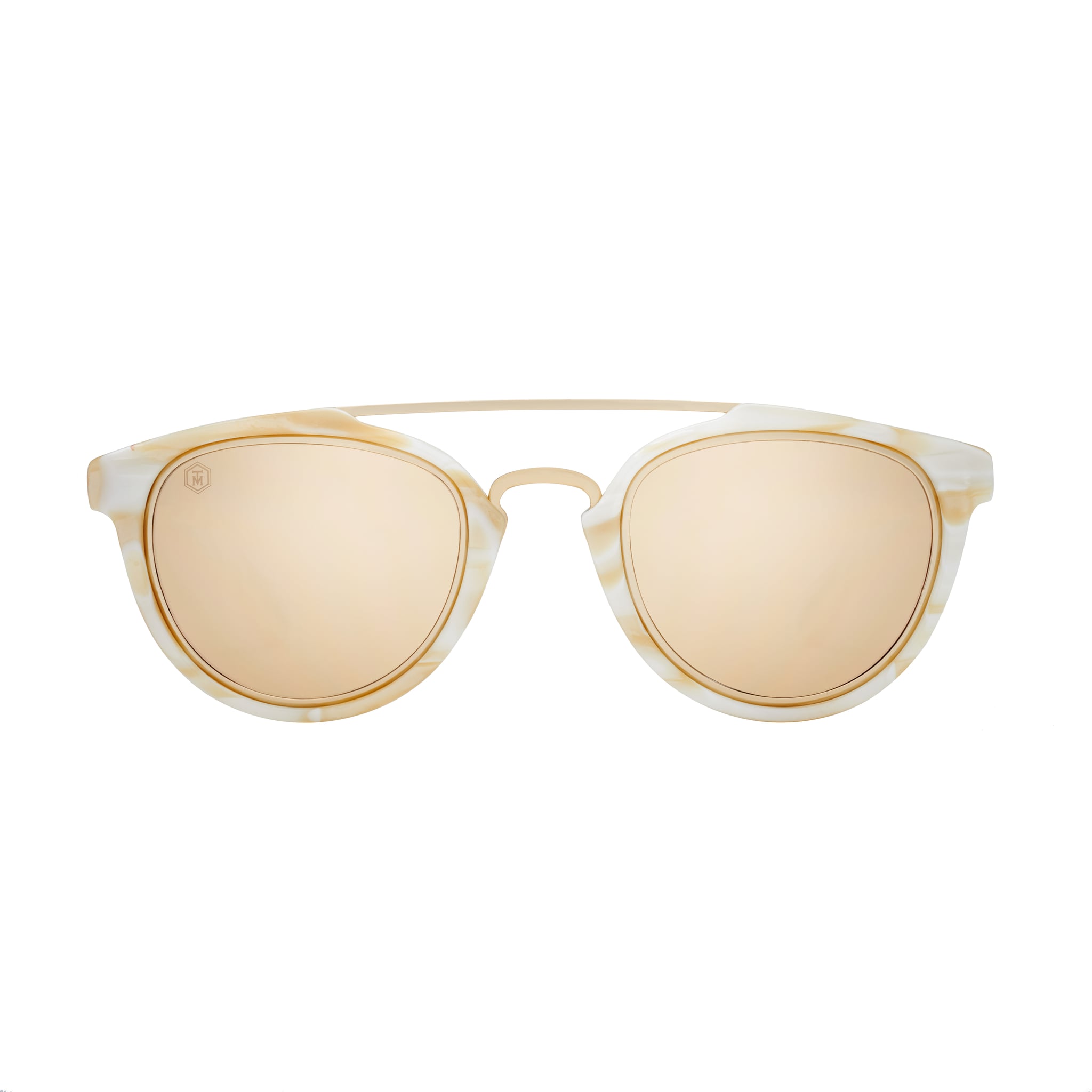 3 steps to picking the right sunglasses, by Hugo Taylor
1. Ask yourself if you're buying for every day or a special occasion. We like to think you can come to us for most manner of occasion.
2. Consider your face shape. If you have a round face don't wear round shades, wear something to contrast.
3. What caught your eye? The first one you pick is usually the one to buy.