Hussein Bazaza Launches Collection on Farfetch
Award-Winning Arab Designer Goes Global With Exclusive Online Collection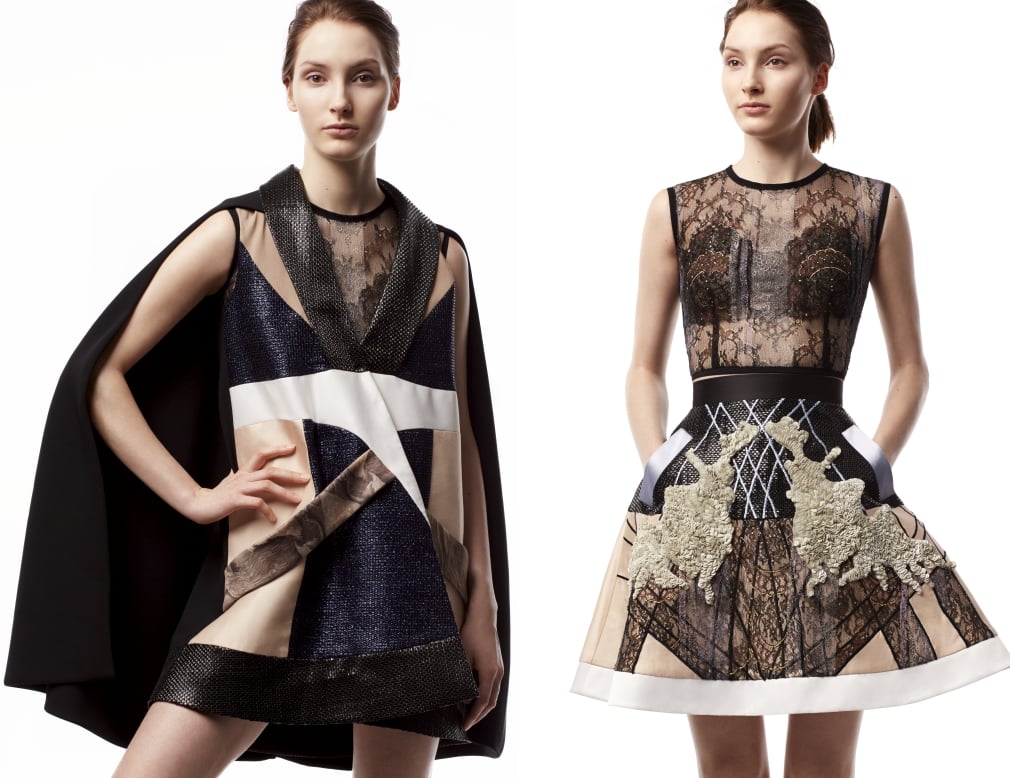 Lebanese designer Hussein Bazaza is the winner of the inagural Style.com/Arabia– DDFC Fashion Prize, and his new collection certainly proves why.
Available exclusively on Farfetch.com through two of its boutique partners– Curve boutique (New York, LA, Miami, San Francisco, Malibu, and Sag Harbor), and Al Ostoura (Kuwait)–this marks the first time that Bazaza's work will be represented on an international platform. Speaking to Style.com/Arabia about today's launch, Bazaza said that the reveal on Farfetch.com is "the first time that the Hussein Bazaza brand will reach a global customer," adding, "it is a fundamental step for our business strategy moving forward."
Bazaza's winning capsule collection is a continuation of his Spring 2016 "Mithra" collection, which was inspired by an imaginary Persian princess and her internal battle, explored through a compelling blend of patterns, shapes, and rich textures. Bazaza described the capsule as "dramatic, feminine, and edgy."
While the launch marks a first for Bazaza, this exclusive partnership is also new ground for Farfetch. The Founder and CEO of Farfetch, José Neves, reflected on the online platform's commitment to encouraging burgeoning design talent and stated that the Farfetch team is "delighted to have the opportunity to do this in the Middle East by supporting the Fashion Prize."
Check out some of the looks from Bazaza's capsule collection below, and click here to shop all the pieces on Farfetch! Congratulations to Hussein Bazaza!