Jennifer Lopez Performs at Dubai Airshow Gala Dinner
Jennifer Lopez Wore Head-to-Toe Versace at This Private Dubai Dinner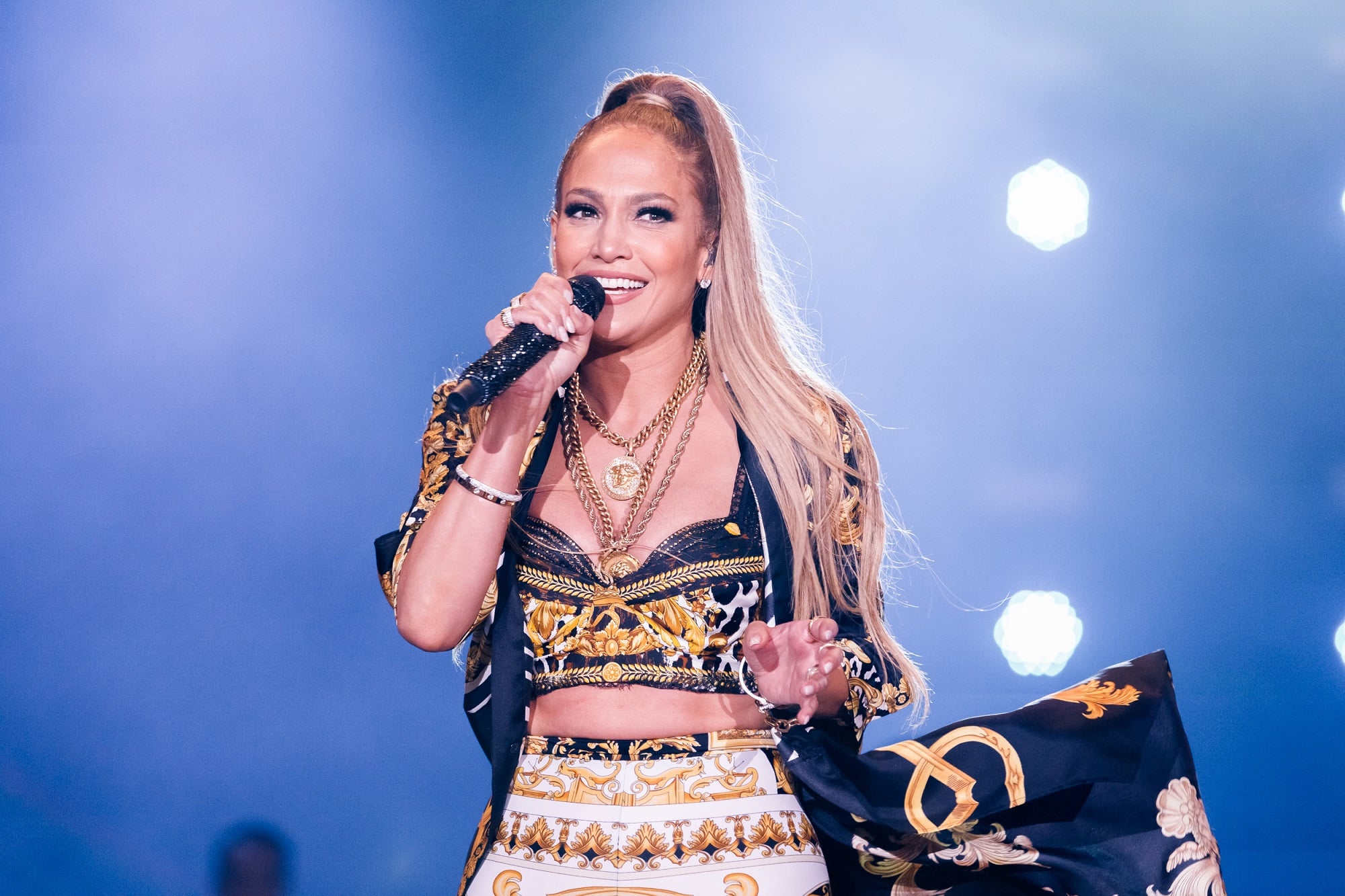 As if the world doesn't remember THAT dress from the Grammy Awards red carpet all those years back, Jennifer Lopez had reminded us that nobody wears Versace better than she does.
The star appeared at the Dubai Airshow Gala Dinner on Wednesday, wowing the crowds with her performance of tracks including her opener, "Get Right" as well as new single, "Amor Amor Amor."
But what perhaps most impressed the audience was her ability to rock these bold Versace prints while dancing and singing her way across the stage in front of a few thousand VIPs (3,500 to be exact). The 48-year-old mom of twins showed a glimpse of a toned upper stomach in her cropped top, and of course, there were outfit changes.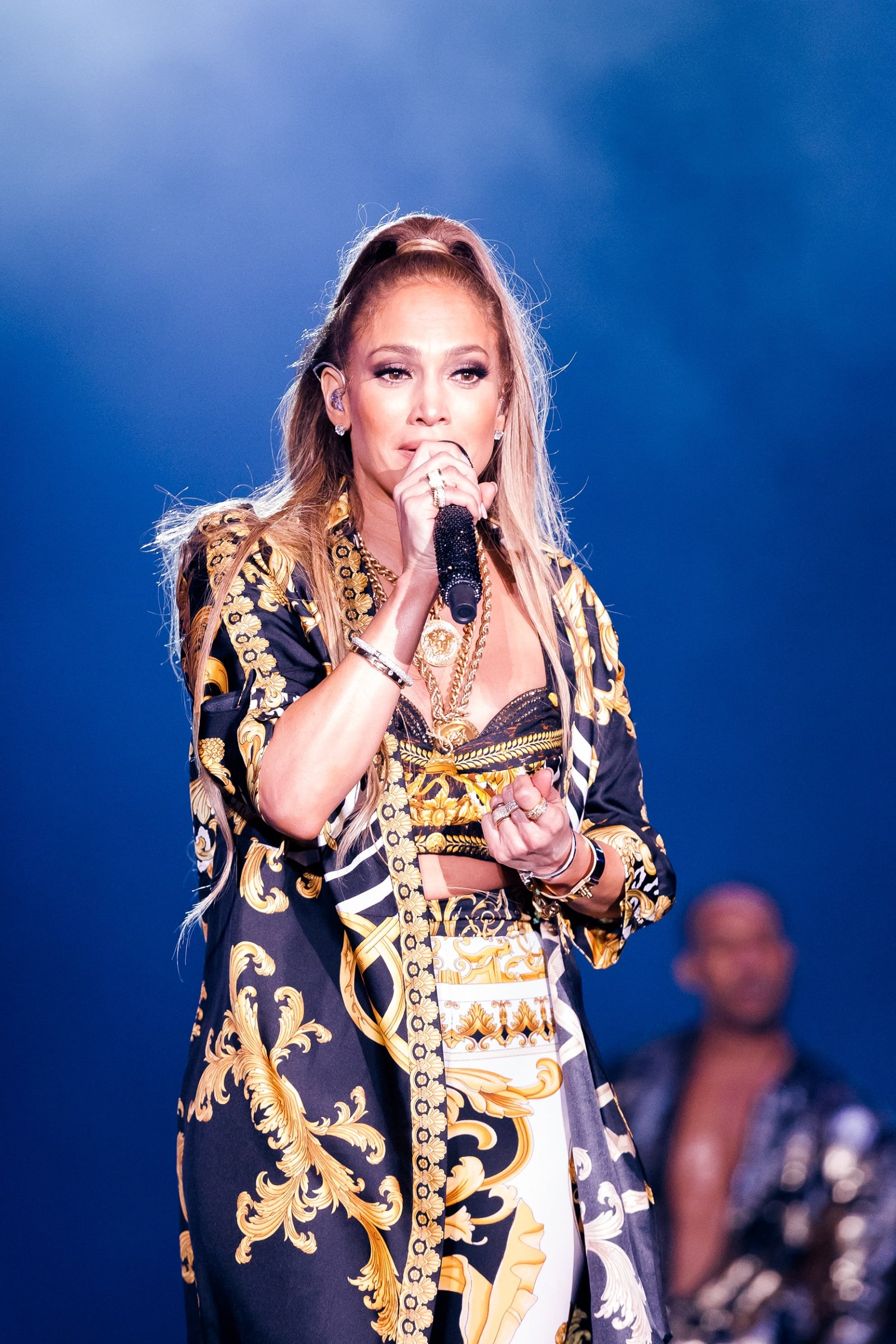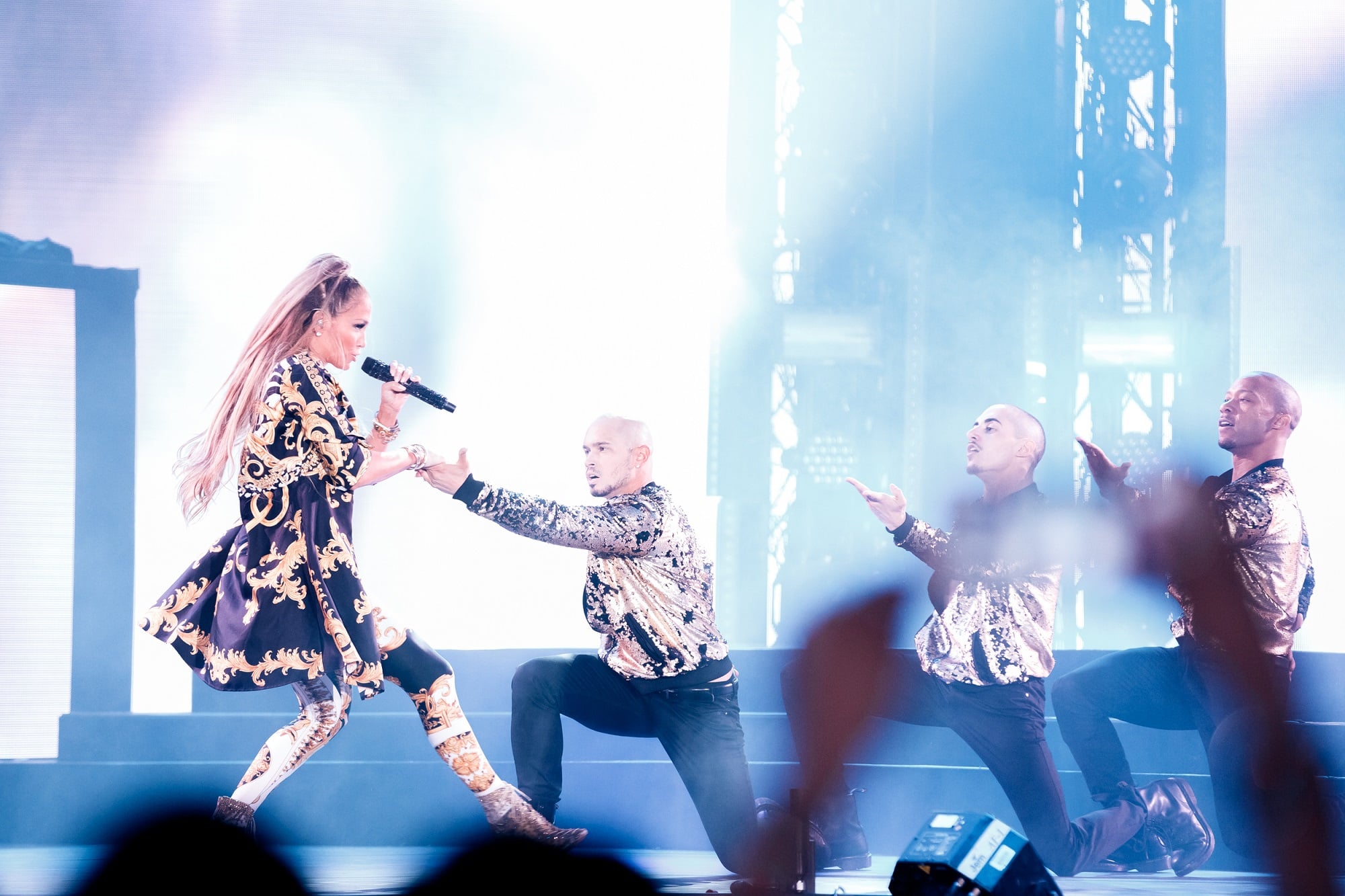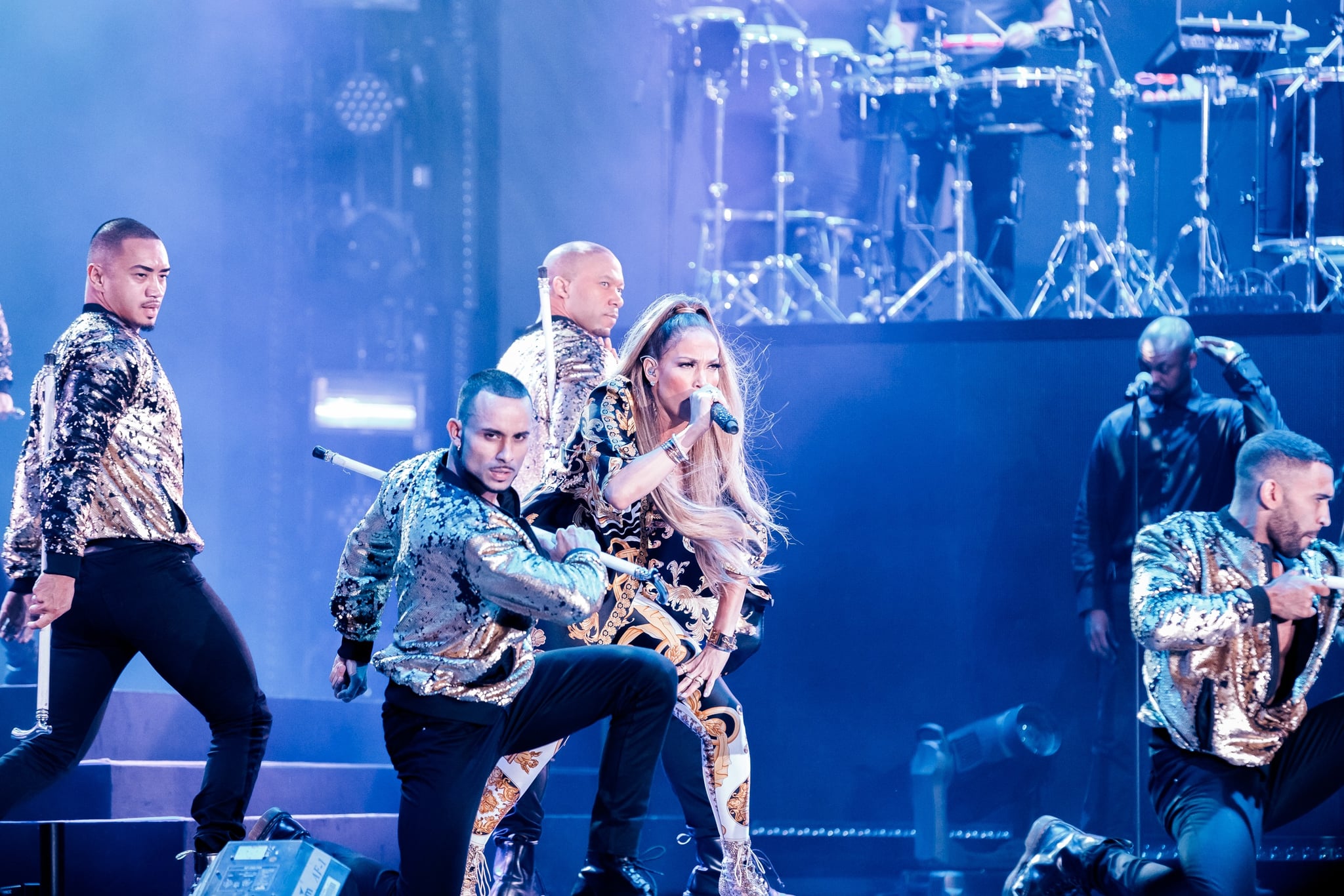 In the past, the likes of Katy Perry, Diana Ross, Stevie Wonder and Tom Jones have all made appearances at the invitation-only event.
It comes soon after Jennifer joined stars to help raise $35million for victims of the natural distorters in the Caribbean, Mexico, and Puerto Rico at the One Voice: Somos Live charity gig.
"As one of the globe's most accomplished female entertainers, Jennifer Lopez shows exactly how the power of music can connect the world," Dubai Airports' CEO, Paul Griffiths, previously commented. "It is not often that, as an airport, we can say we share similar attributes with an artist of Jennifer's calibre, but there is a definite shared spirit.
"By inviting such an internationally recognized star, we are affirming the significance of the Dubai Airshow on the world aviation stage and allows Dubai Airports, Emirates and Dubai Duty Free to thank its valued VIP guests and partners for their support."
Jennifer Lopez also dined at Nobu this week with her boyfriend Alex Rodriguez and will play a pre-gig show on Thursday at Base nightclub before her Autism Rocks Arena gig on Friday.