Karlie Kloss on Cutting Ties With Victoria's Secret
Karlie Kloss Gets Real About "Stepping Into Her Power as a Feminist"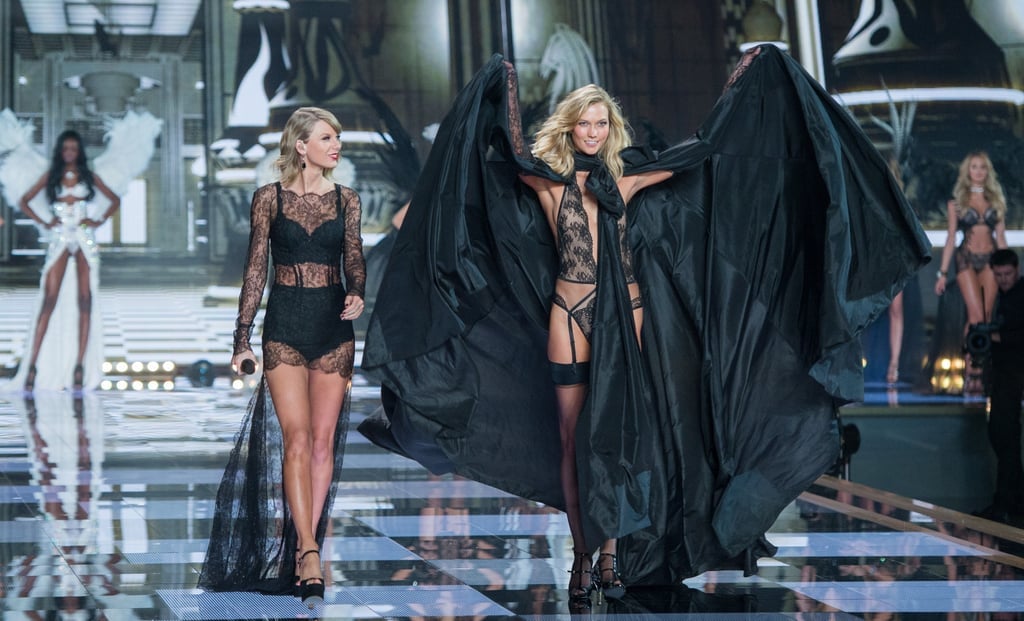 Getty / Samir Hussein
In a new interview with British Vogue, former Victoria's Secret Angel Karlie Kloss addressed her decision to cut ties with the brand. The supermodel started working with the lingerie company back in 2011 before deciding to leave at age 22 in 2015. She had formerly never discussed why she decided to part ways with VS. Some had assumed she stopped working with the company to focus on her college courses. In actuality, her work studying feminist theory at NYU may have influenced her decision.
"The reason I decided to stop working with Victoria's Secret," Kloss explained, "was I didn't feel it was an image that was truly reflective of who I am and the kind of message I want to send to young women around the world about what it means to be beautiful." She added, "I think that was a pivotal moment in me stepping into my power as a feminist, being able to make my own choices and my own narrative, whether through the companies I choose to work with, or through the image I put out to the world."
That's a lesson she hopes to share with other young women: "Looking back at my late teens and early twenties, I think I was fearful that I would lose a job or lose my position if I said I didn't want to do something. But I did not lose out on jobs. If anything, the more I exercised the power of my voice, the more I earned respect from my peers. And I earned more respect for myself. Only now do I have the confidence to stand tall — all 6ft 2in of me — and know the power of my voice."