Not everything from Kate Middleton's single girl wardrobe has made it into royal rotation, but there are a surprising number of items that have. Sure, the diamonds [1] and designer pieces are built to last, but a simple jean skirt and high street labels have also made the grade. So what did she wear clubbing before she was married, and later select for one of the most formal events in the royal calendar? And which slinky party dress has been spotted underneath a more conservative coat, at a recent engagement? We've rounded up all the items that have worked just as well for both private citizen and public princess . . .
Day Birger et Mikkelsen coat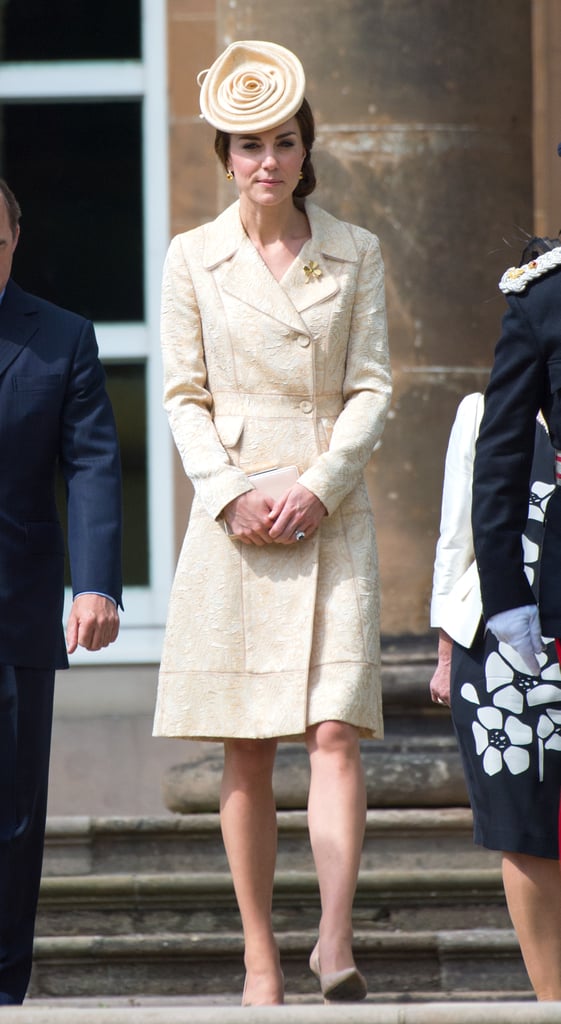 Kate wore the cream brocade coat on a visit to Northern Ireland earlier this year. It's proving to be something of a favorite as the duchess also wore it to Zara Phillips' wedding, and the opening of the London Paralympics.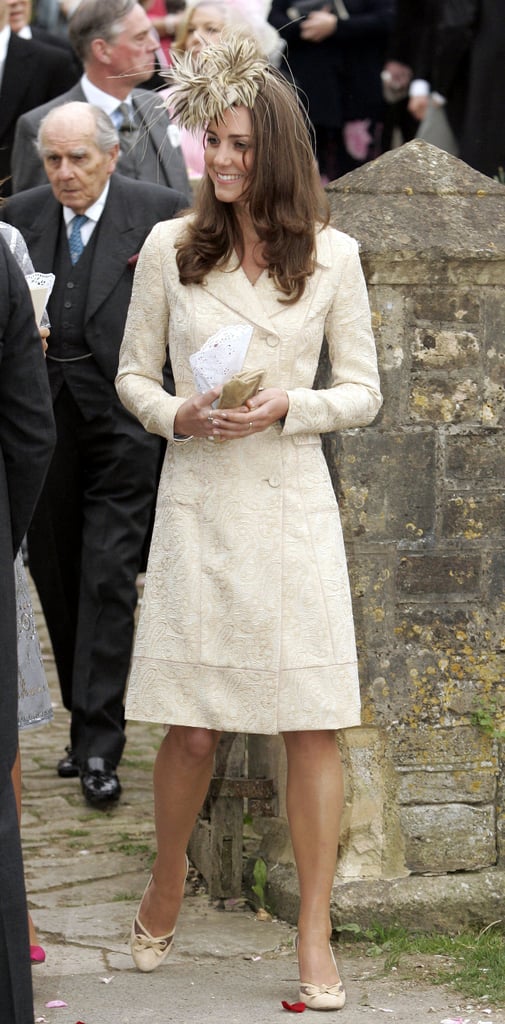 The coat's first public outing was for the wedding of Camilla's daughter Laura Parker-Bowles in 2006.
Ted Baker raincoat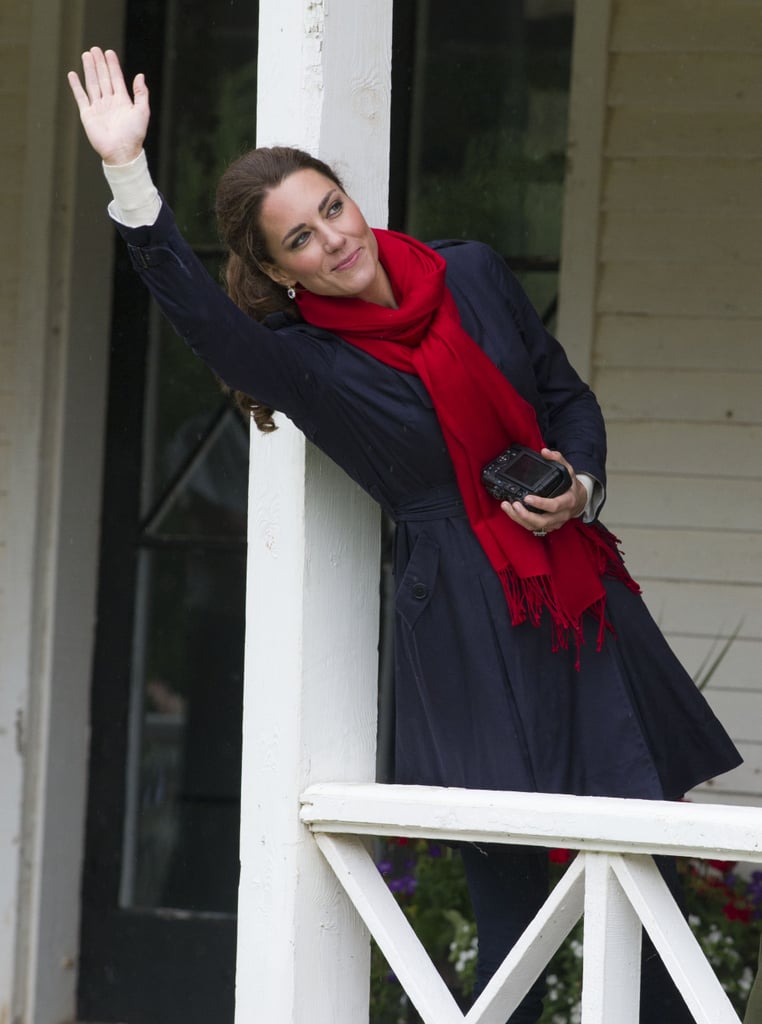 On tour in Canada, Kate chose her trusty navy mac for a day of visits to Charlottetown and Summerside, dressing it down with a red wool scarf and skinny jeans.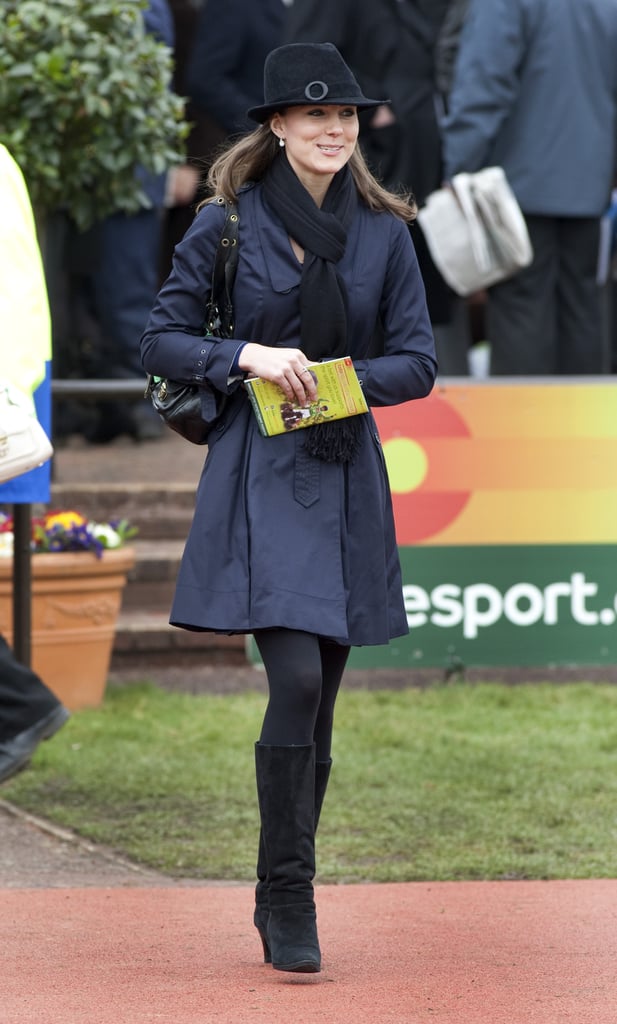 Previously she wore the coat to the Cheltenham Races in 2008 — dressing it up with a black fedora and matching knee boots.
Luisa Spagnoli suit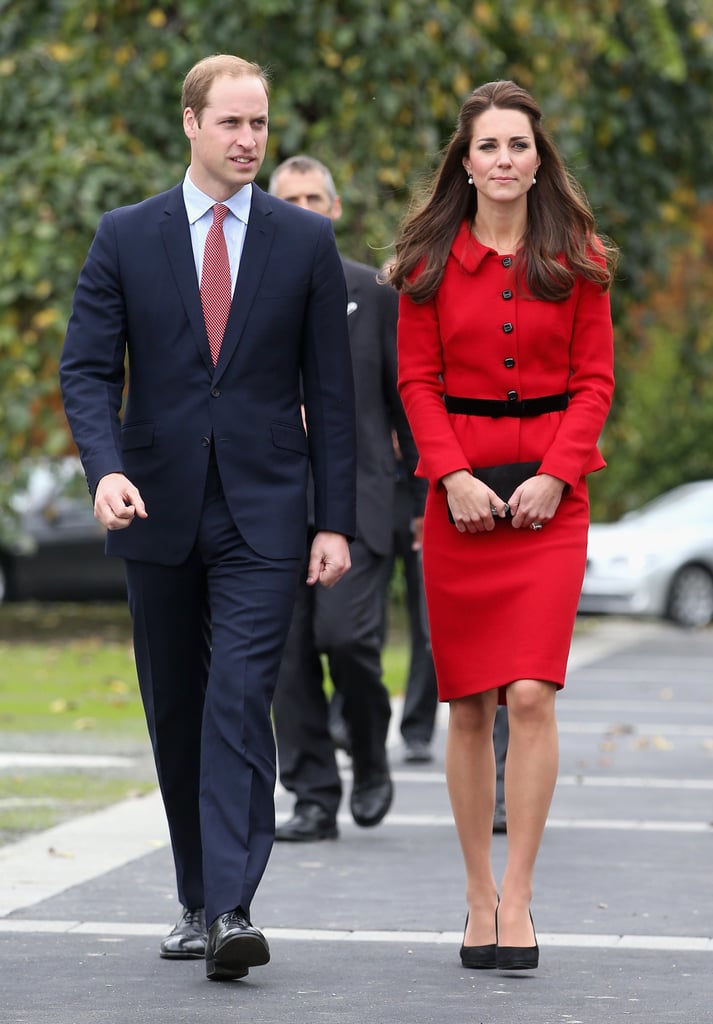 Kate dusted of her scarlet suit during a visit to New Zealand in 2014. For the spring engagement she accessorized with black pumps and clutch.
The suit was first worn in public on a trip to St Andrews when she was recently engaged. For the winter visit she wore it with black polo neck, boots and leather gloves.
Kiki McDonough earrings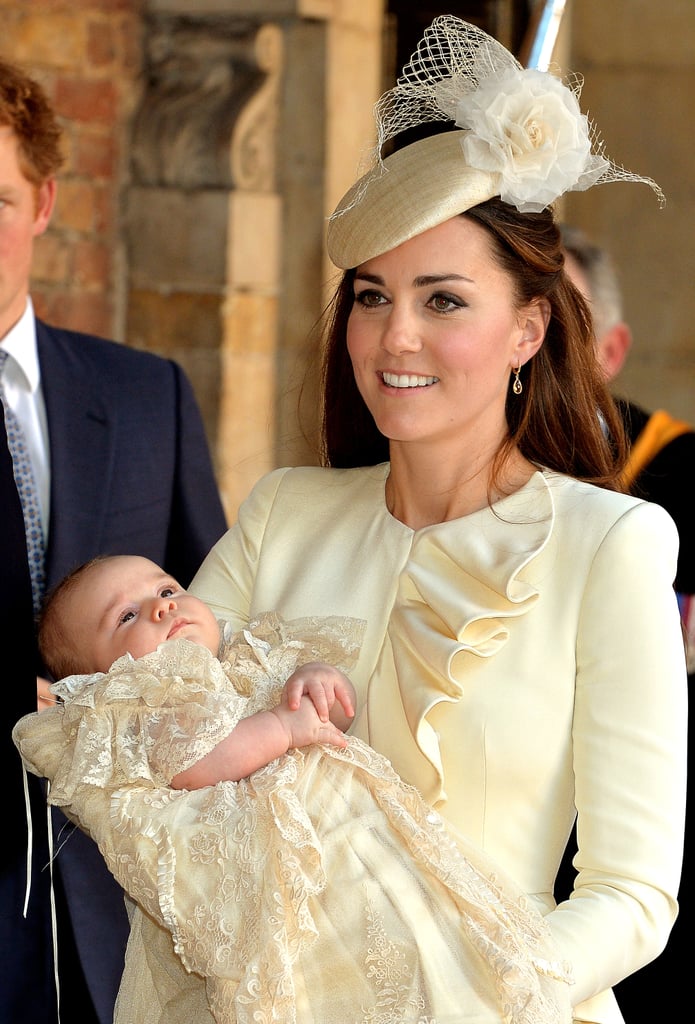 One of Kate's most often-worn pieces of jewelry. The duchess wears the citrine drops casually with jeans and sneakers, as well as for some of her most formal affairs, including Prince George's christening.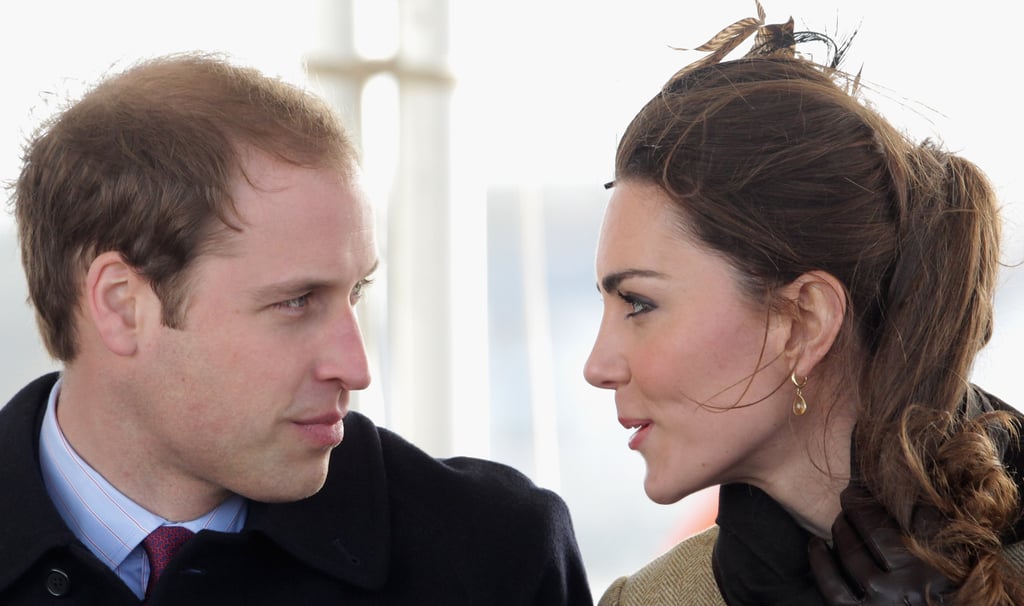 Kate has worn the earrings for many years — seen here on a visit to Anglesey before she was married.
Colette Dinnigan dress
The champagne-colored lace dress was one of Kate's single girl favorites, and it has seamlessly slipped into her married wardrobe. She often wears it underneath the smart cream Day Birger et Mikkelsen brocade coat — most recently on a visit to Northern Ireland.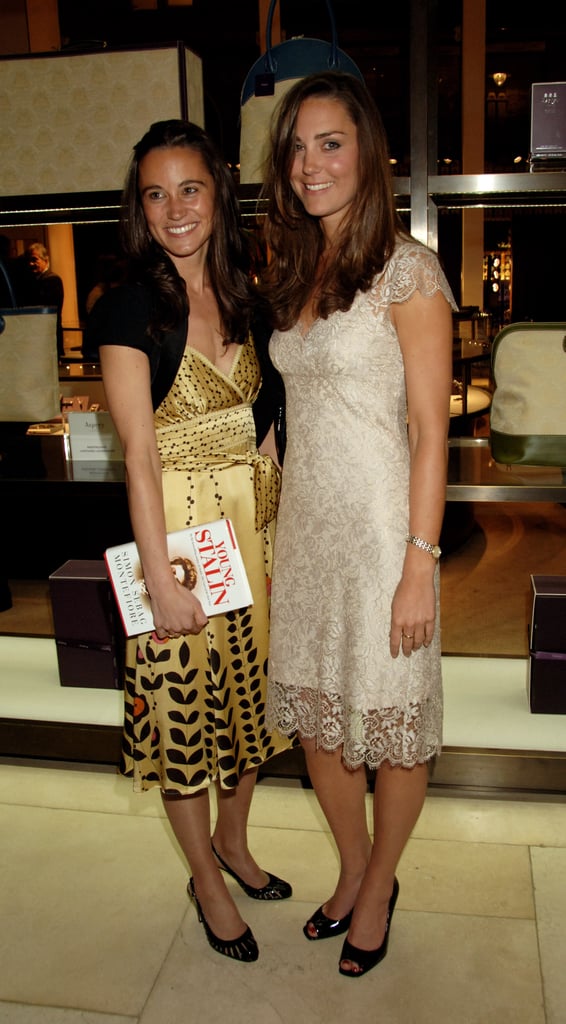 Kate most famously wore the dress during her break-up with William in the summer of 2007 — to a book launch in London with sister Pippa.
Jaime Mascaro clutch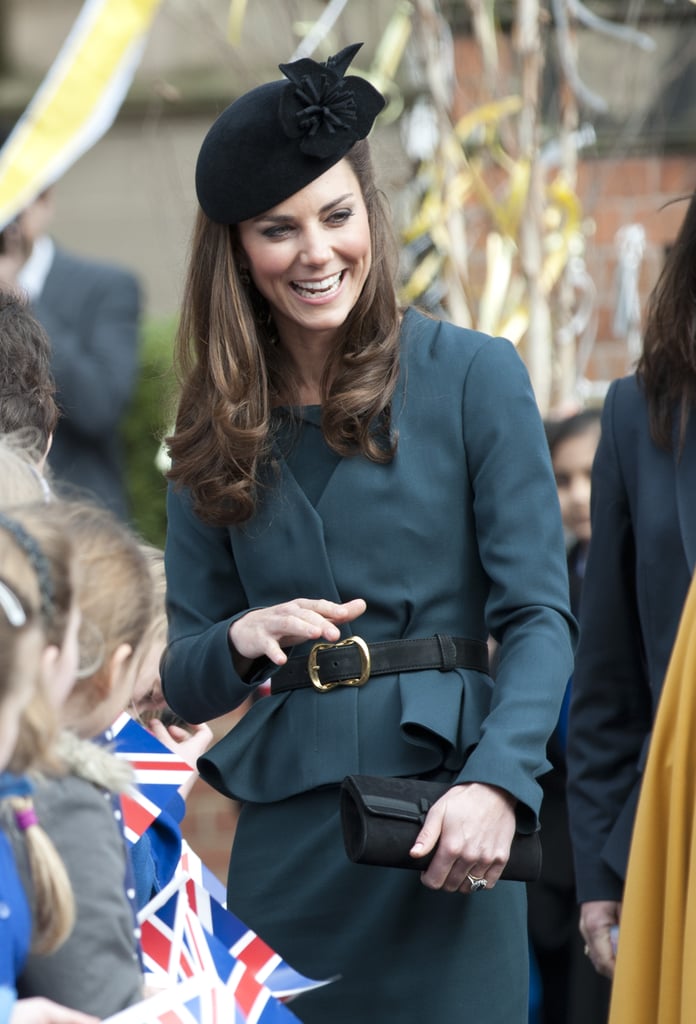 Kate has a vast collection of gorgeous bags, but she still returns to one of her old faithfuls — the Jaime Mascaro black ribbon clutch. Seen here on a trip to Leicester.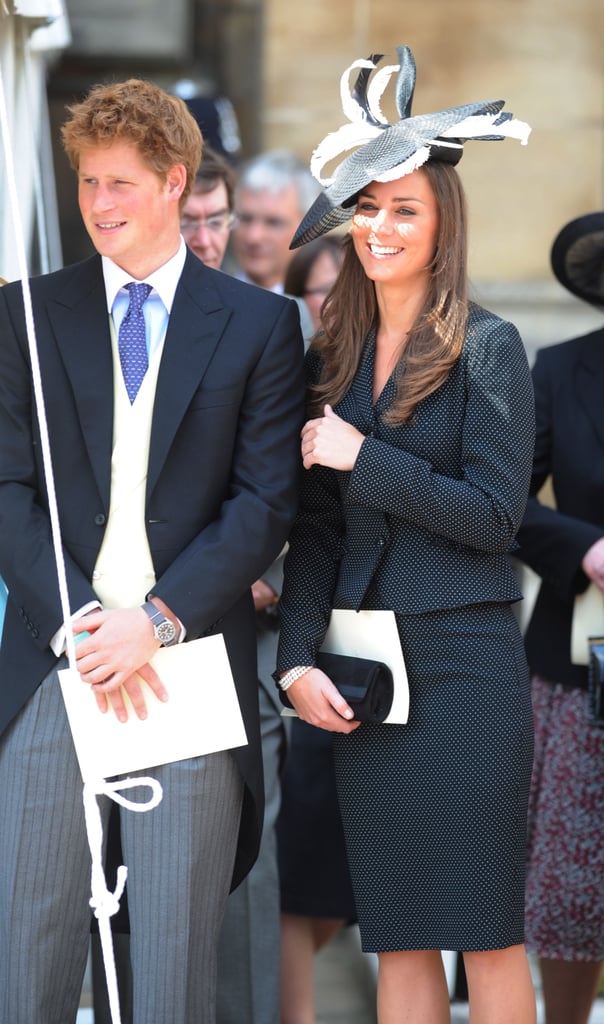 She carried the bag at many events before she was married — including William's first Garter Ceremony back in 2008.
Zara skirt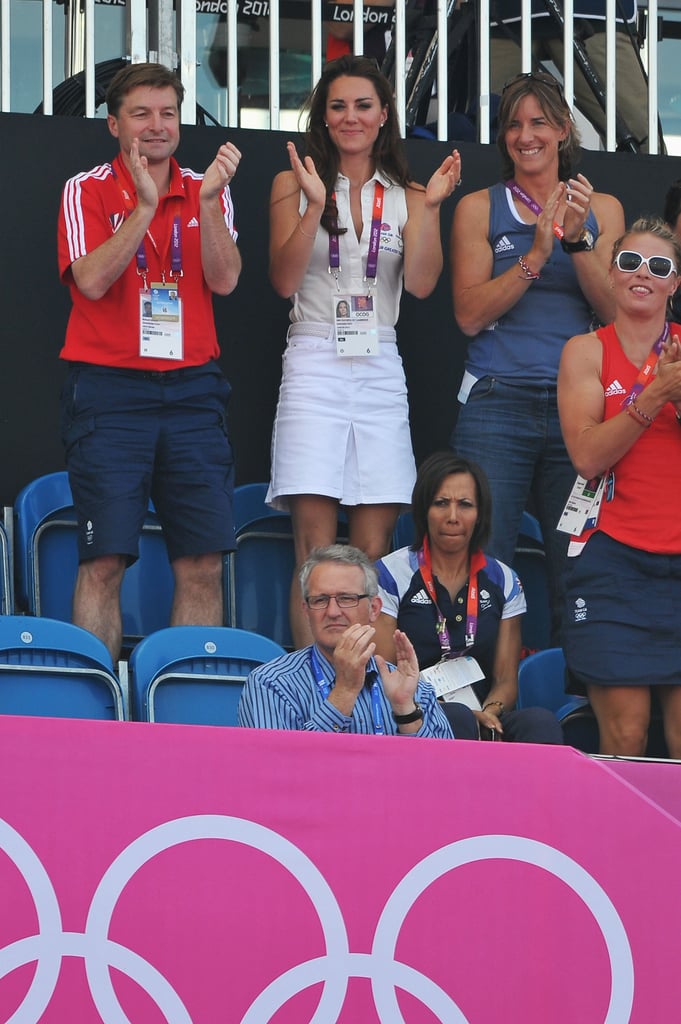 Kate wore the simple white jean skirt during one of her outings to the London Olympics in 2012.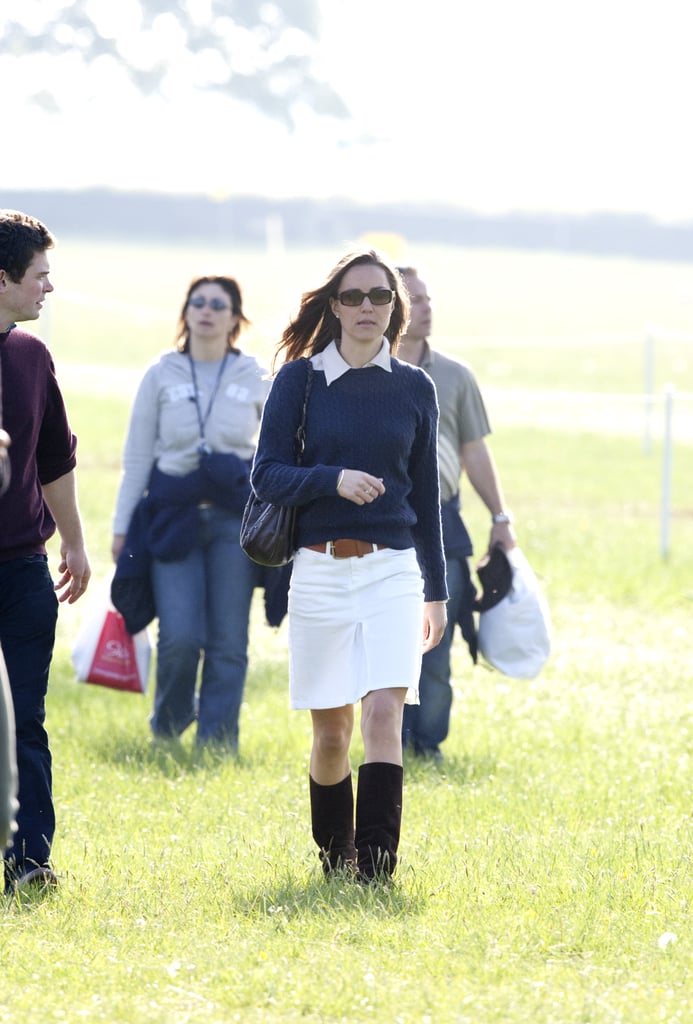 She had previously worn the skirt on many occasions, including while running errands around London, and at the Badminton Horse Trials in 2007.
Jane Troughton coat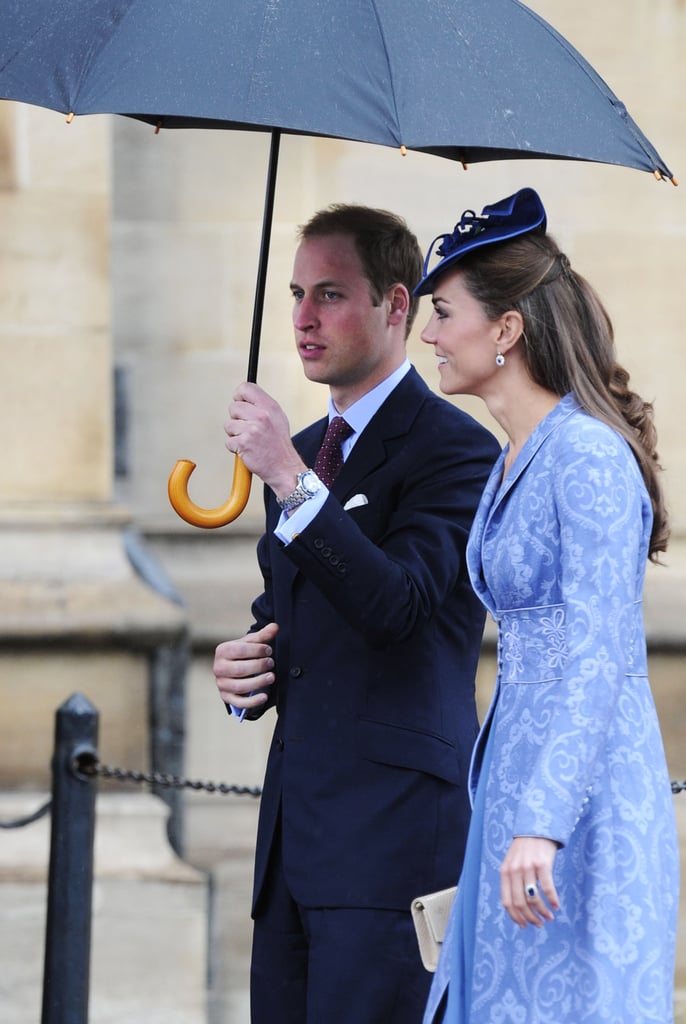 The sky blue brocade coat was brought out for the church service to celebrate Prince Philip's 90th birthday.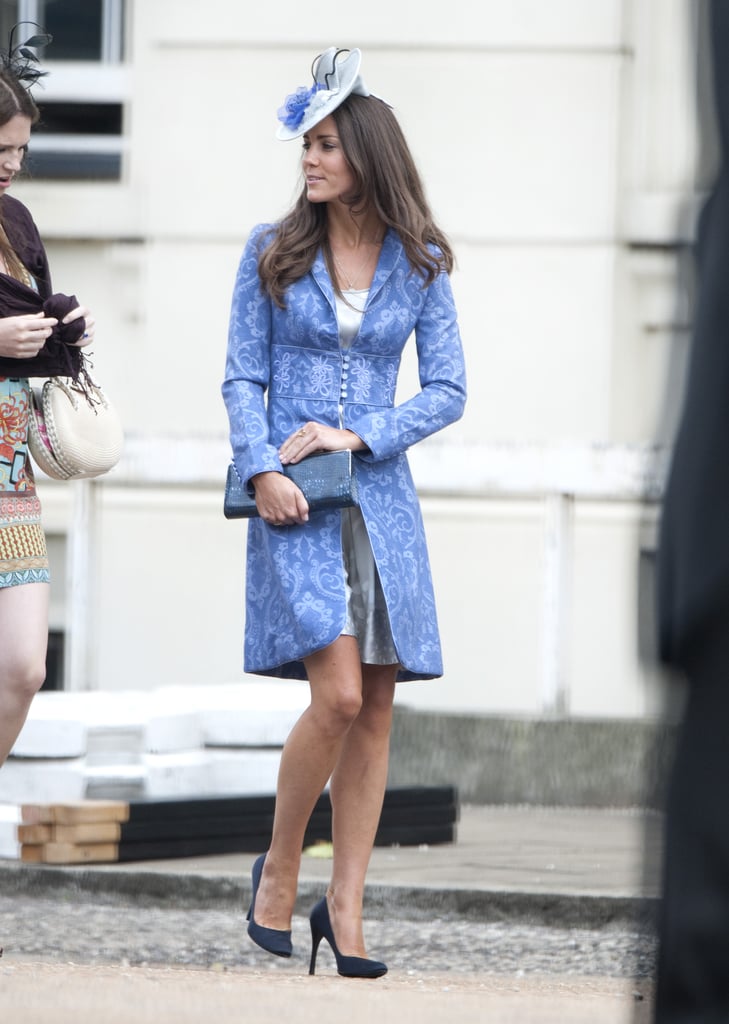 Kate had previously worn the coat to the wedding of Nicholas Van Cutsem in 2009.