Each and every one of the Kardashian sisters has a distinctive style. If you've been keeping up with them, you probably know that Khloé Kardashian swears by a good pair of jeans. The reality star even took her love for denim to the next level by starting her own line called Good American back in 2016. (Obviously, she knows that you can never own too many styles.)
Khloé had so much success with her line, she announced that the brand is creating a maternity line aptly called Good Mama [1]. With this in mind, we decided to take a look back at our favorite denim moments starring Khloé herself. Read on to pick up some styling tips from the starlet and shop similar versions of her jeans ahead.
Style a Tie-Front Top With Distressed Jeans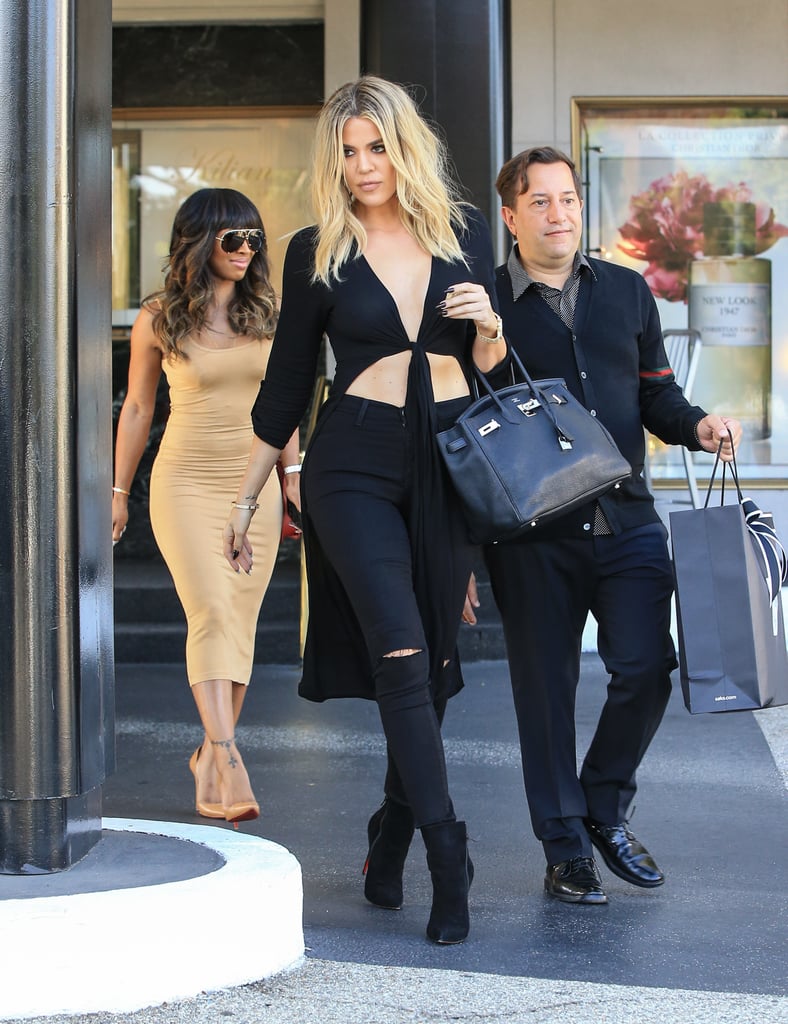 Wear Your High-Waisted Jeans With a Bodysuit and a Trench Coat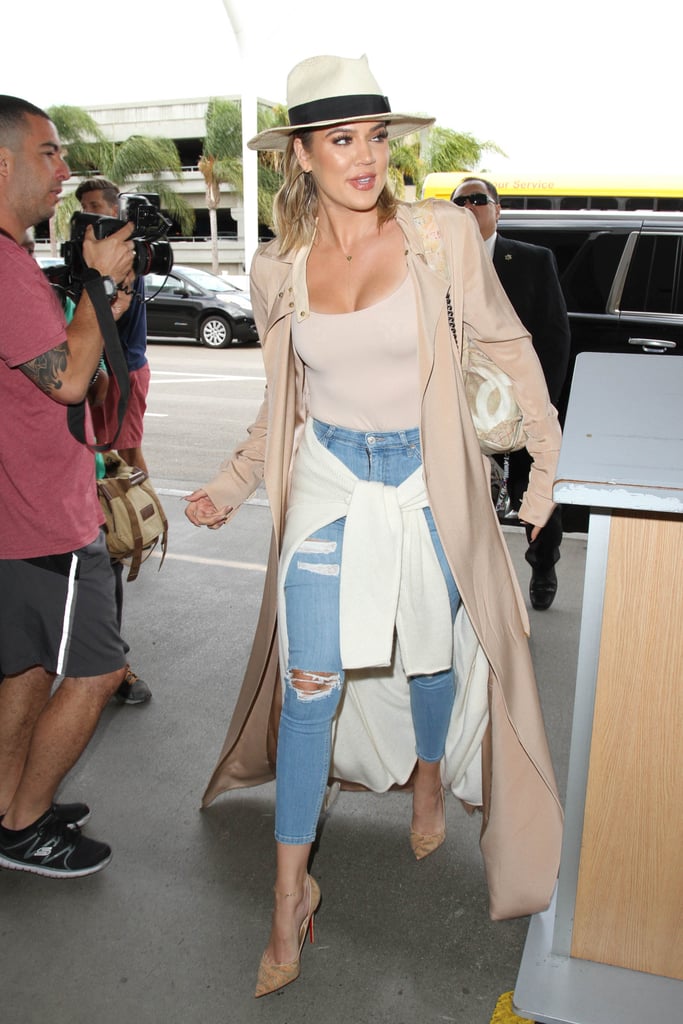 Show Off Your Curves in a Lace Corset and Cropped Jeans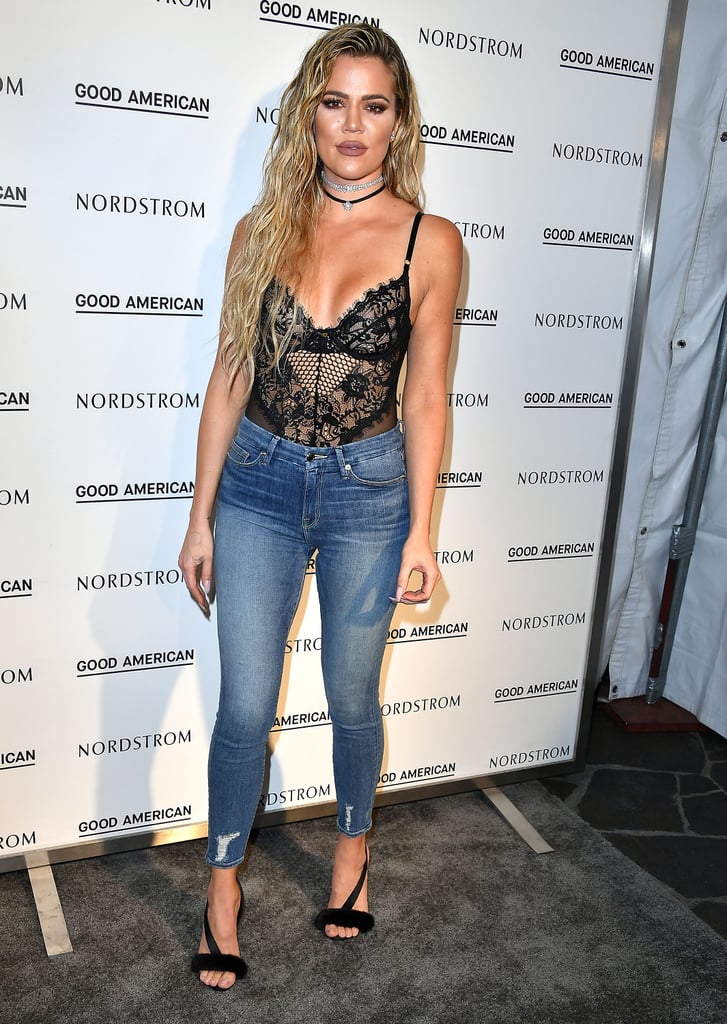 Wearing Good American jeans.
Jazz Up Your Ripped Jeans With a Lavender Coat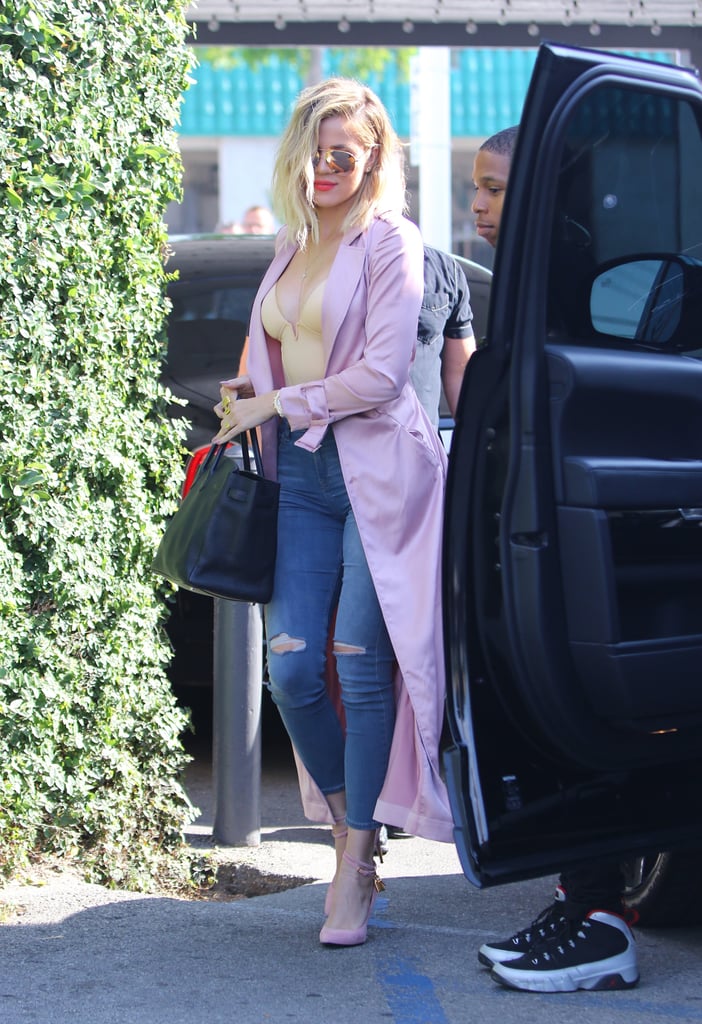 Don't Be Afraid to Style White Jeans With a Matching Long-Sleeved Shirt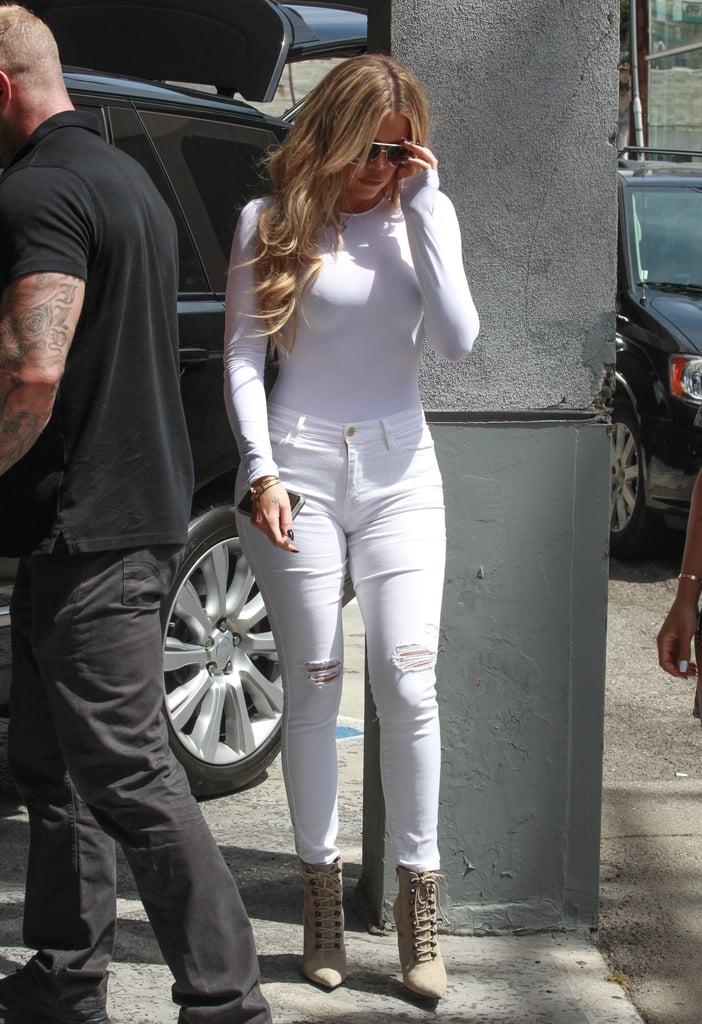 Style a Sexy Sheer Top With High-Waisted Black Jeans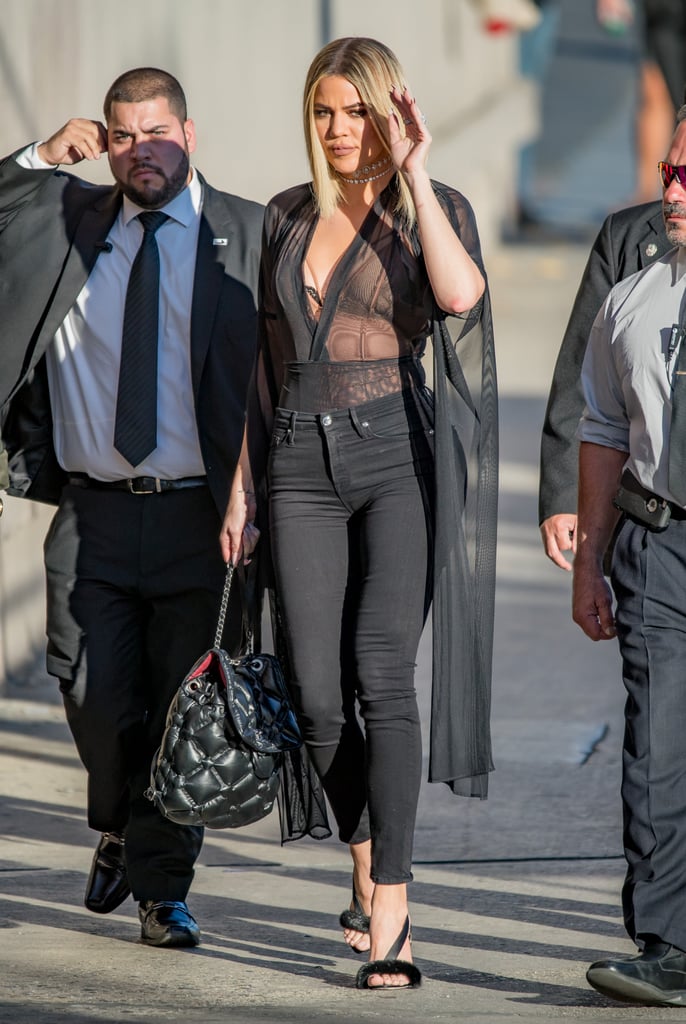 Wear Your Distressed Jeans With a Cropped Moto Jacket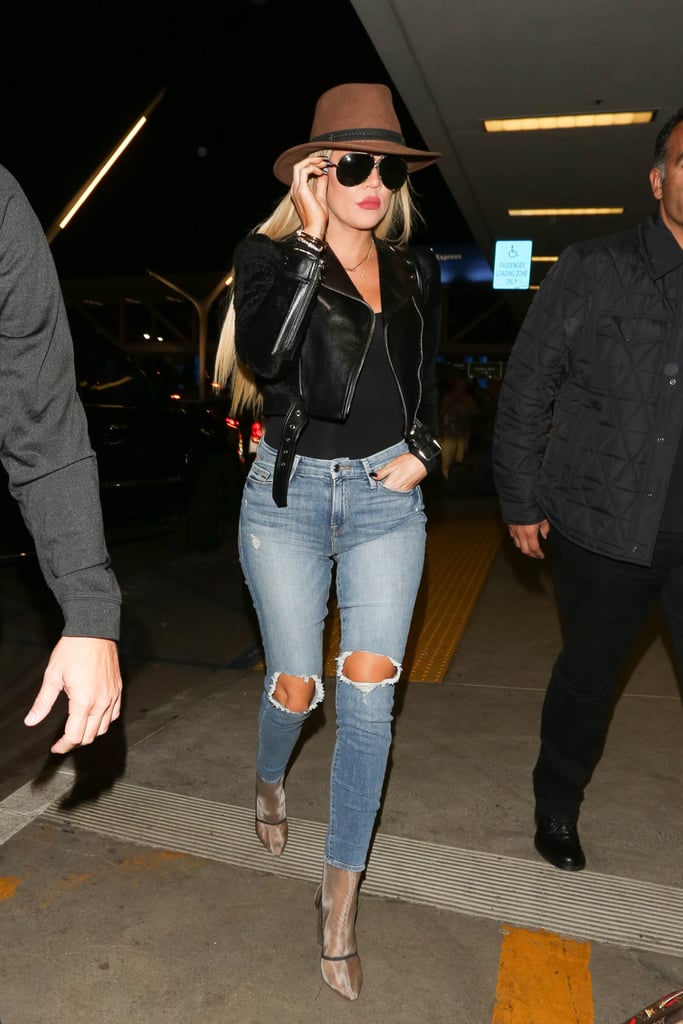 Switch Things Up With Jeans That Have Zipper Accents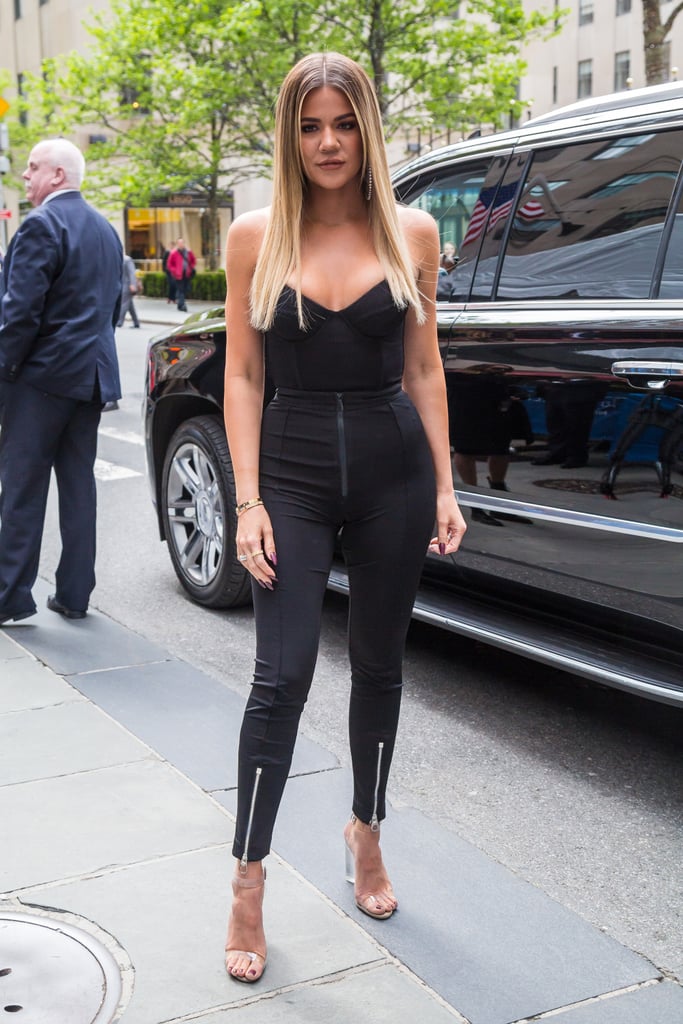 Wearing Good American jeans.
Style a Silk Blouse With a Pair of Figure-Hugging Jeans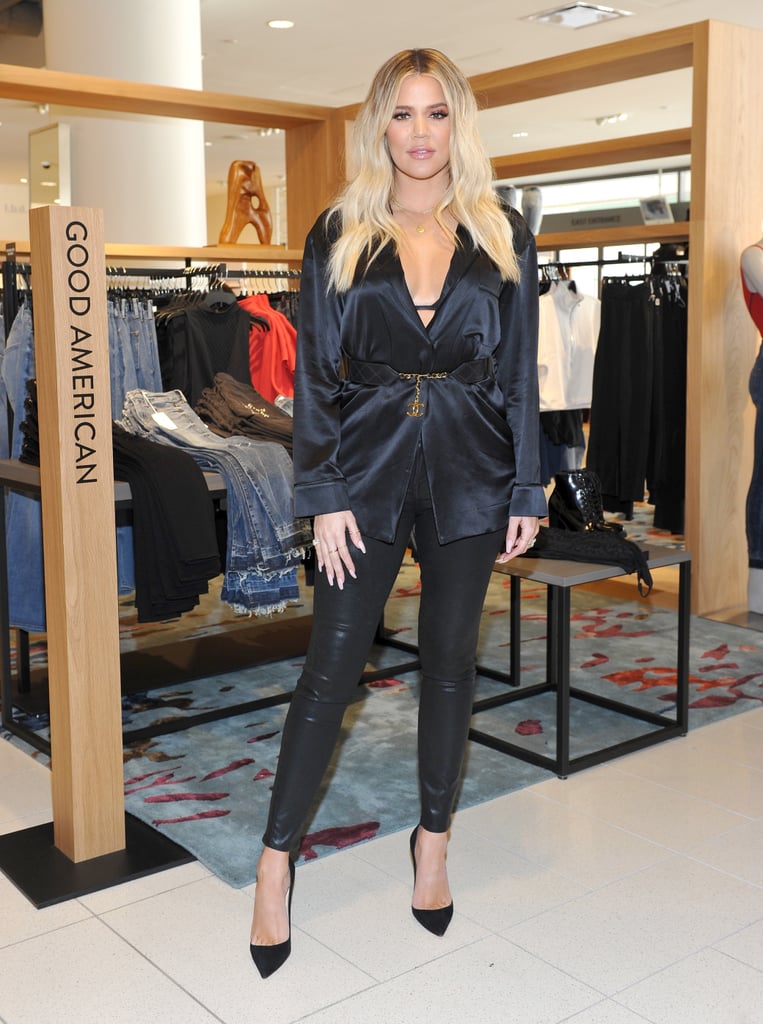 Good American Good Legs Jeans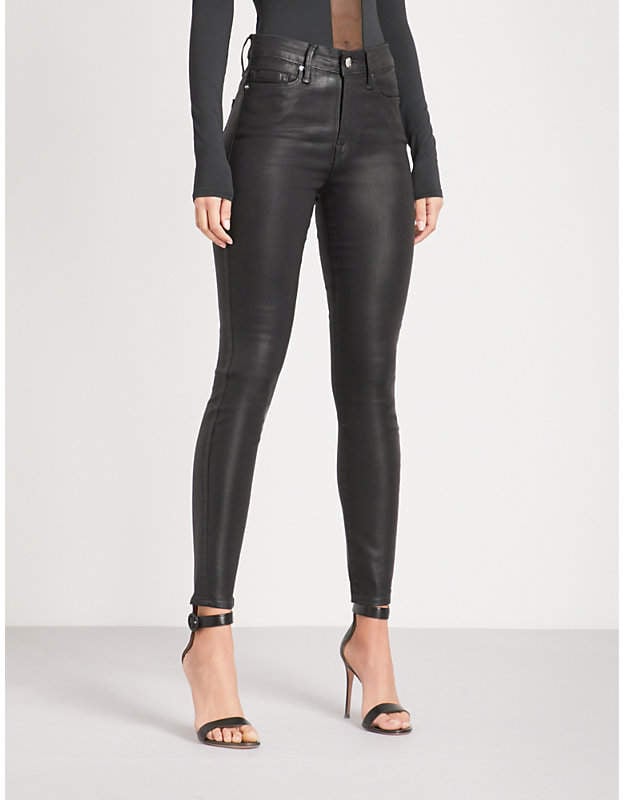 Good American Good Legs Waxed Coated Skinny High-Rise Jeans [2] ($225)
Acne Studios Boy Jean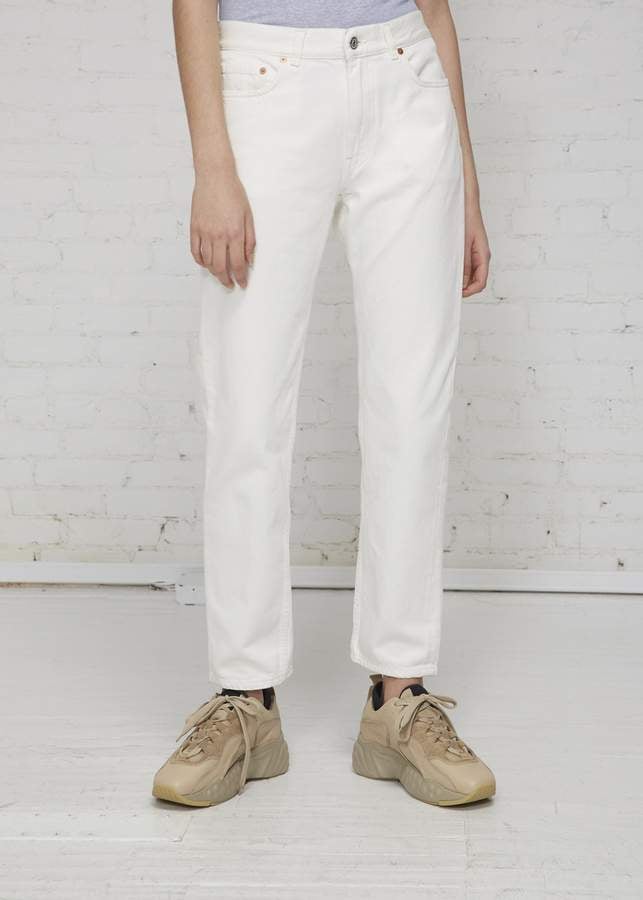 Acne Studios Boy Jean [3] ($280)
Forever 21 Grommet Jeans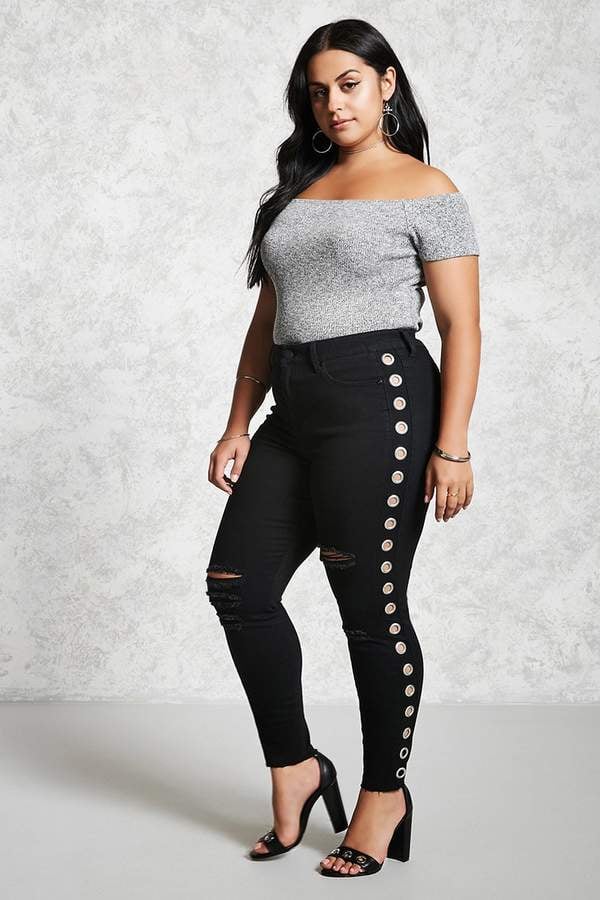 Forever 21 Grommet Jeans [4] ($35)
ASOS Ridley High-Waist Skinny Jeans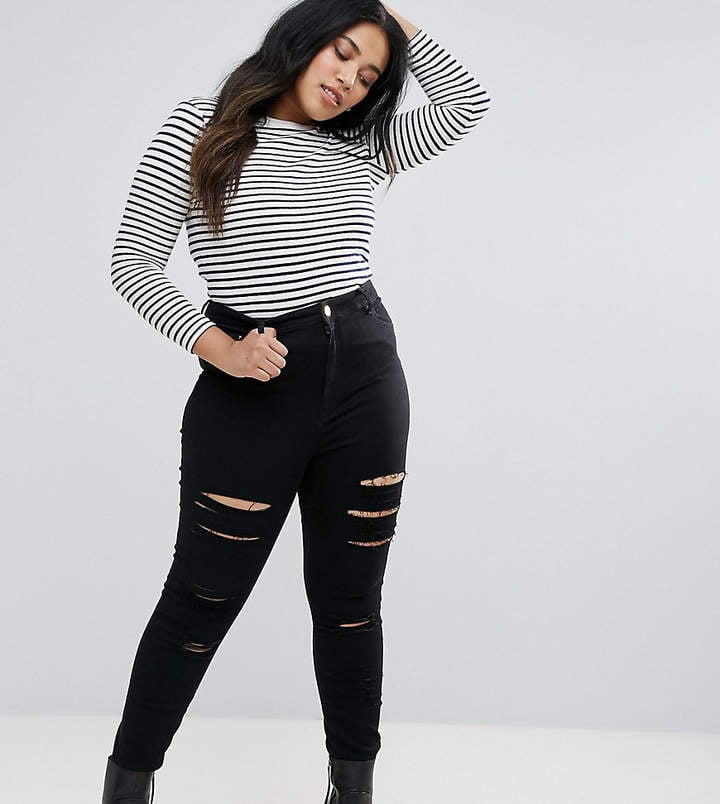 ASOS Ridley High-Waist Skinny Jeans [5] ($51)
Tibi Vintage Wash Lou Lou Jean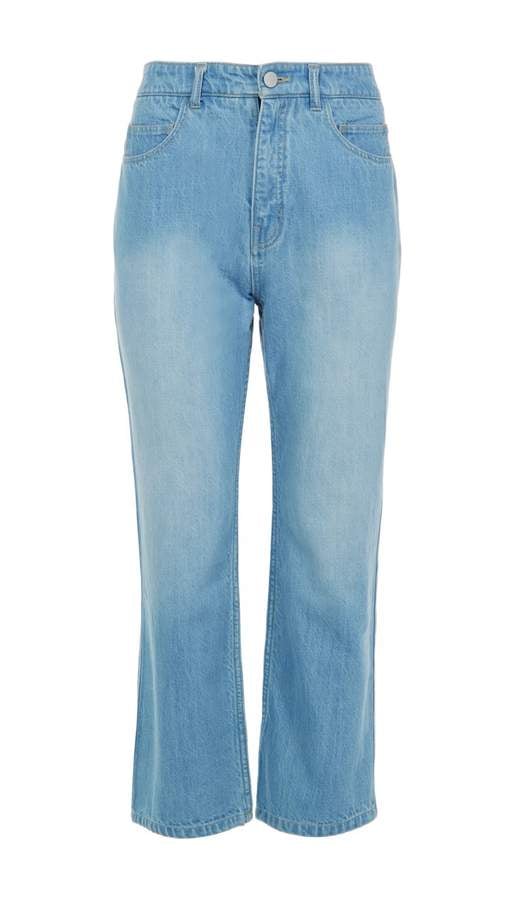 Tibi Vintage Wash Lou Lou Jean [6] ($295)
Rag & Bone Ame Velvet Skinny Jeans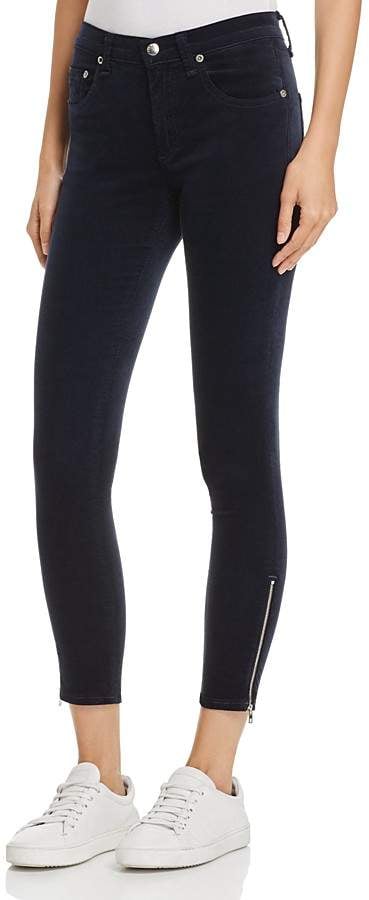 Rag & Bone Ame Velvet Skinny Jeans [7] ($250)
Standards & Practices Bardot Destroyed Jeans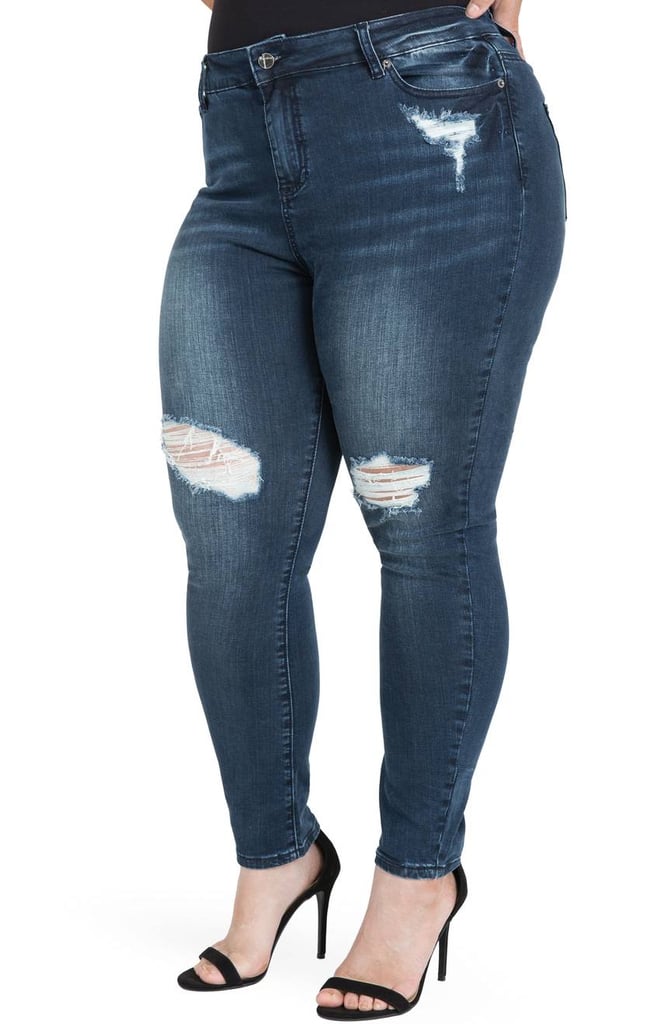 Standards & Practices Bardot Destroyed High Waist Skinny Jeans [8] ($58, originally $88)
Rag & Bone Dojo Velvet Crop Jeans

Rag & Bone Dojo Velvet Crop Jeans [9] ($99, originally $265)
Everlane The High-Rise Skinny Jean
Everlane The High-Rise Skinny Jean [10] ($68)
3x1 Hollow Grommet Denim Jeans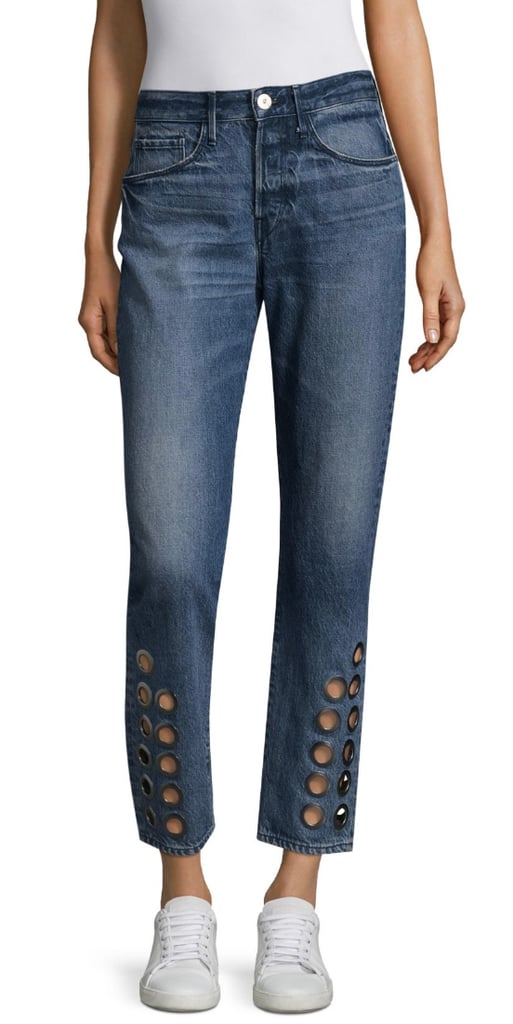 3x1 Hollow Grommet Denim Jeans [11] ($365)
Good American Good Waist Grommets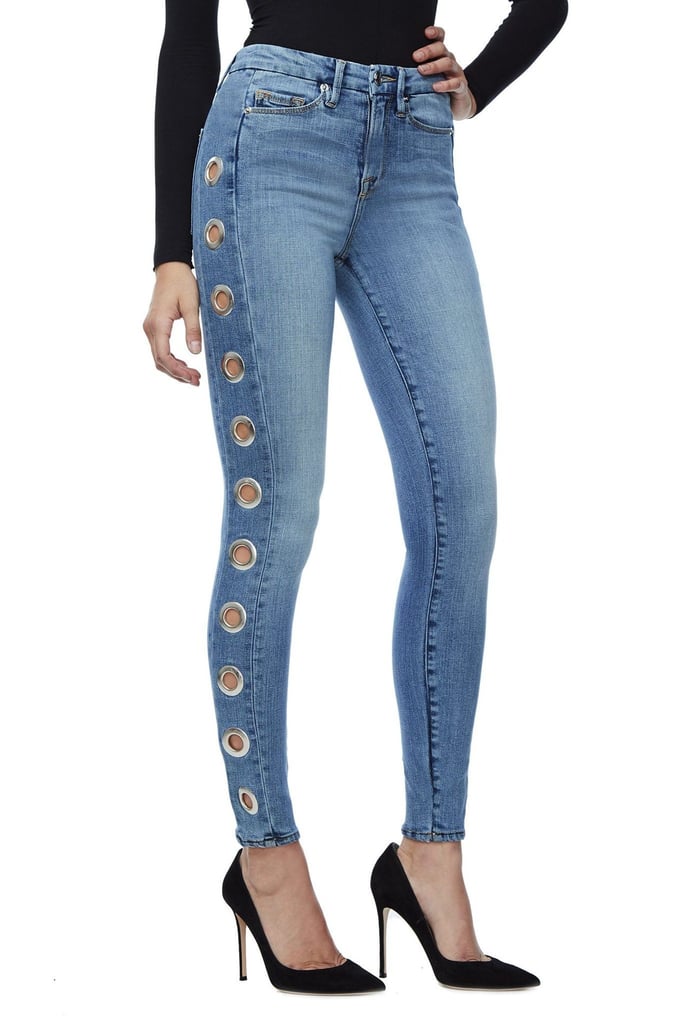 Good American Good Waist Grommets [12] ($199)
Good American Good Waist Jeans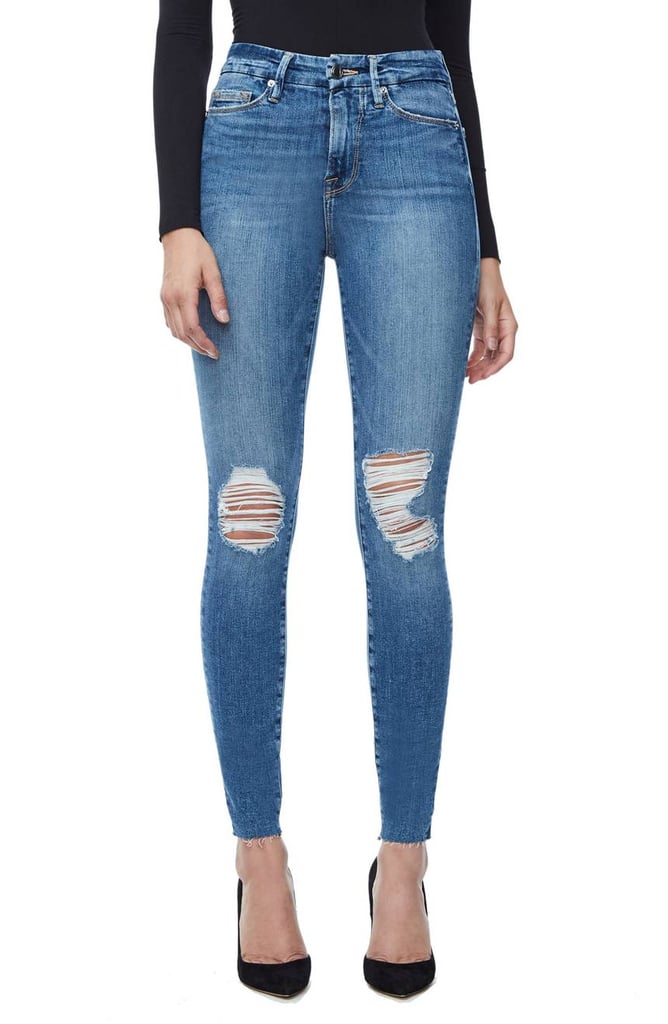 Good American Good Waist Raw Edge Skinny Jeans [13] ($175)