Are Kitten Heels in Style?
Are Kitten Heels Making a Comeback? All Signs Point to Yes
It's safe to say that no other trend has riled up the fashion world quite like kitten heels (except maybe those absurd clear-knee mom jeans, but I digress). While some hardcore advocates praise their comfort for all-day wear, opponents bash the shoes for their stubby, grandma-esque appearance. Regardless of which side you take, it's time to face the truth: kitten heels have officially been resurrected, and they're totally making a comeback this year.
Now, now; before all you tiny-heel haters go writing off this claim, just hear me out, as there's actually some concrete proof of their revival. Dior featured the contentious shoes in the form of dainty sling-backs for Spring '17, and Stella McCartney followed suit with a few nubby ankle-strap shoes as well. Plus, we noticed some ribbon-adorned kitten-heel booties popped up on Phillip Lim's Fall '17 runway, so it's looking like this trend may have more longevity than we originally thought.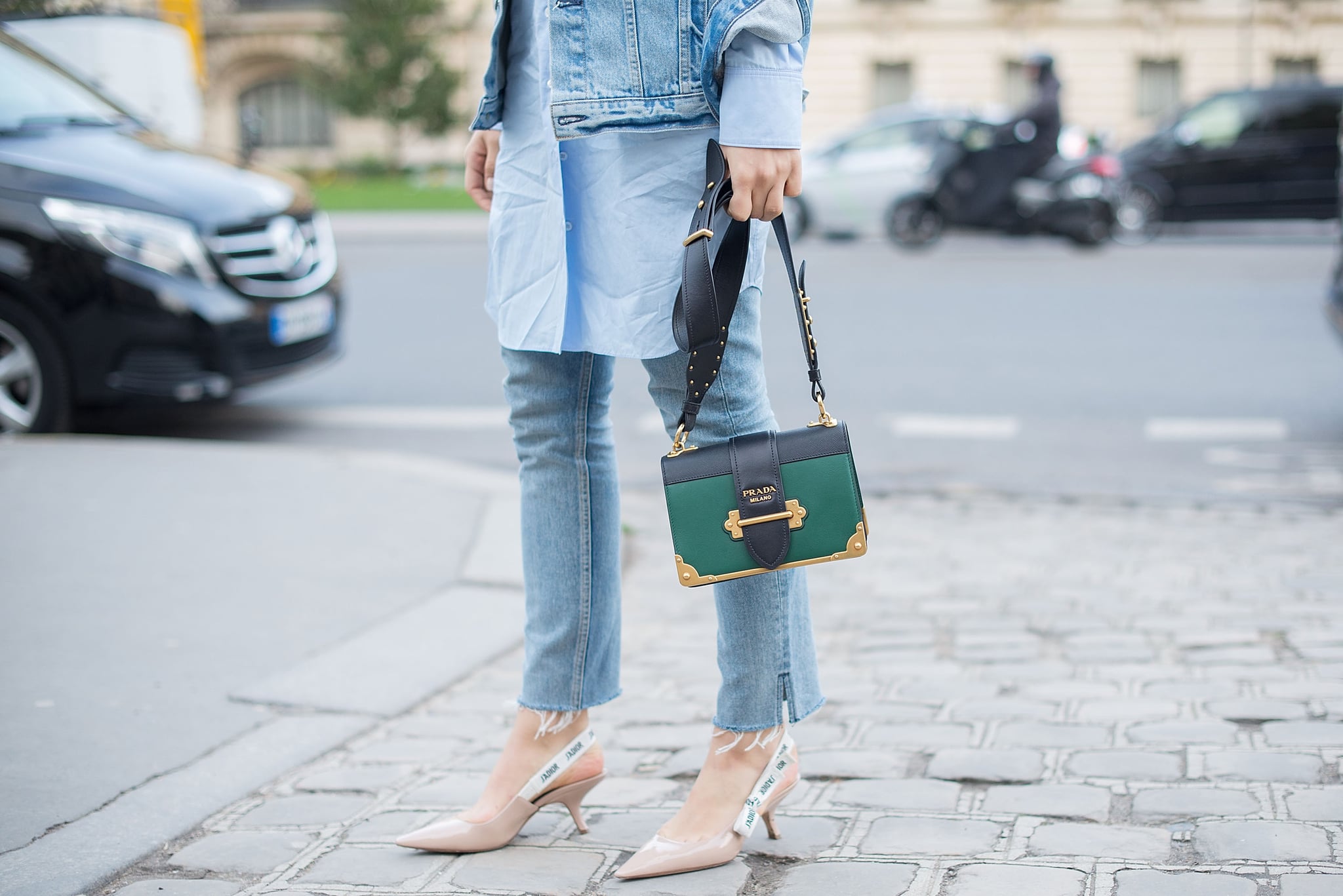 And from the runways of our favorite fashion houses, they've started popping up on the racks and websites of popular retailers, proving their wearability and popularity. Gals who are ready to give their feet a break from sky-high stillettos can turn to stores like Zara and websites like ASOS for surprisingly chic kitten heel choices. From dainty sling-backs and simple mules to shiny heels and ankle booties, the options are as endless as they are purr-fect (corny pun fully intended).
Are you still not convinced that tiny heels are here to stay? Read on to see some of our favorite fashion it-girls wearing the trend IRL and absolutely rockin' it. All aboard the Kitten Heel Express!