Lady Gaga [1]'s style is anything but boring. Since making her silver screen debut in A Star Is Born [2], Gaga has continued to prove that she's a total style chameleon on the red carpet. She's worn everything from a Valentino gown that had more pink feathers [3] than a flock of flamingos at the zoo to a Victorian-inspired Alexander McQueen dress [4] that's worthy of a queen. We've decided to take a look back at some of her most eye-catching red carpet moments and, yes, we've even included her jaw-dropping meat dress from 2010. Keep reading to relive all of her most memorable red carpet looks [5] through the years ahead.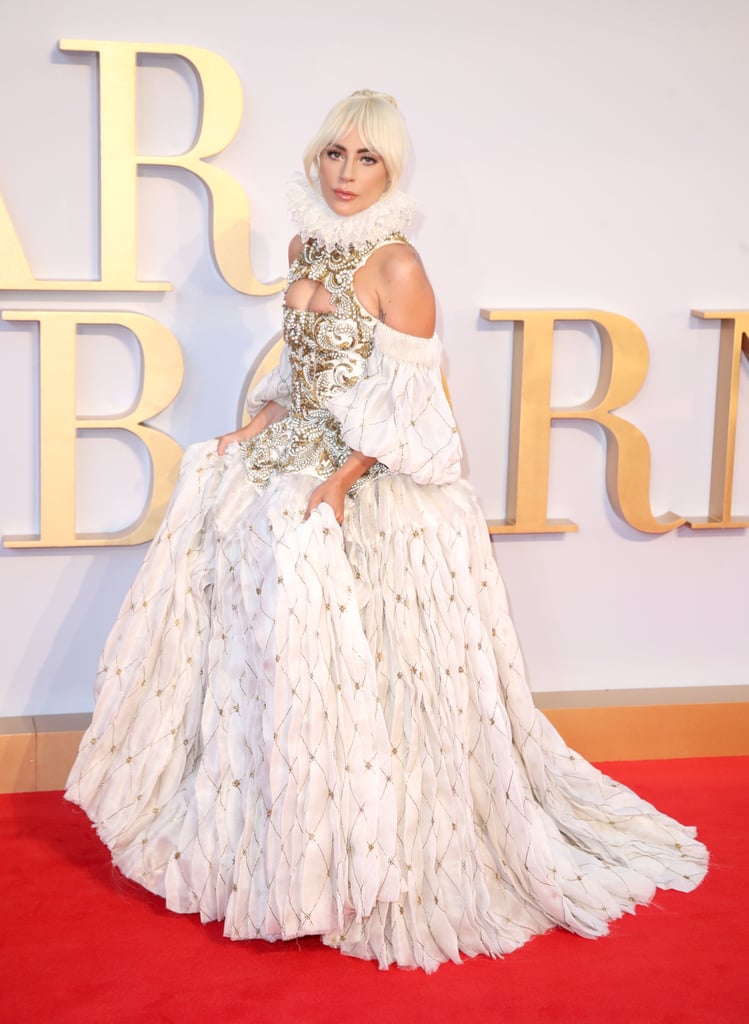 Lady Gaga [6] tapped Alexander McQueen for a Victorian-inspired ensemble [7] at the UK premiere of A Star Is Born.
Twirling around in a pink Valentino dress [8] at the 2018 Venice Film Festival.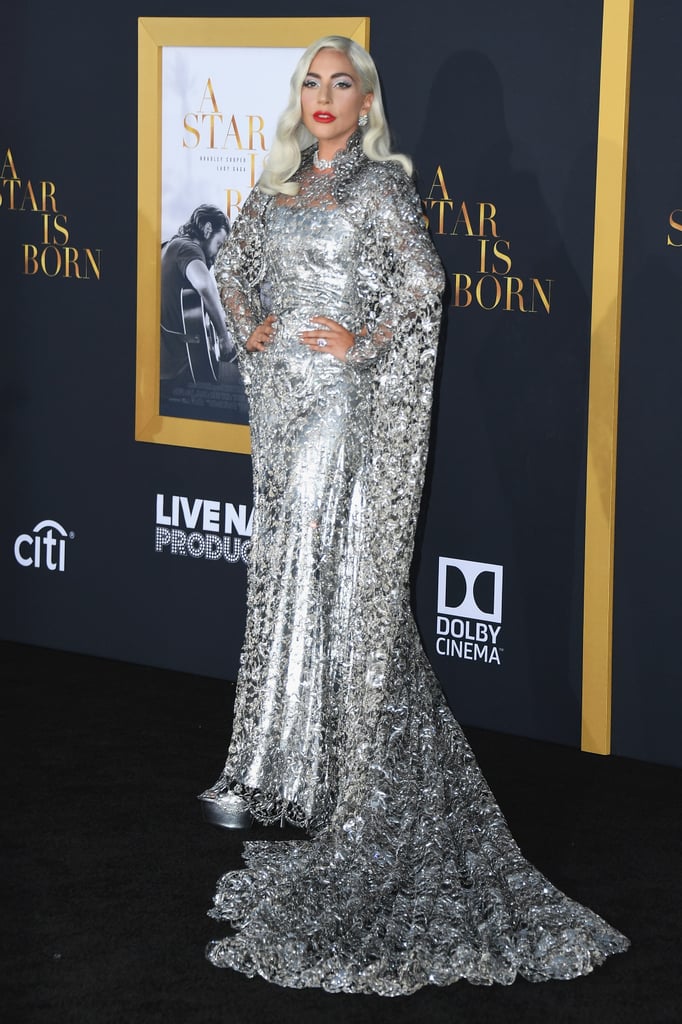 For the LA premiere of A Star Is Born, the 32-year-old star hit the red carpet in a silver gown by Givenchy Haute Couture [9] finished with Bulgari jewels.
For the 2018 Toronto Film Festival, Lady Gaga [10] wore an Armani Privé black gown [11], which she accessorized with a black veil, matching embellished hat, and Chopard jewelry.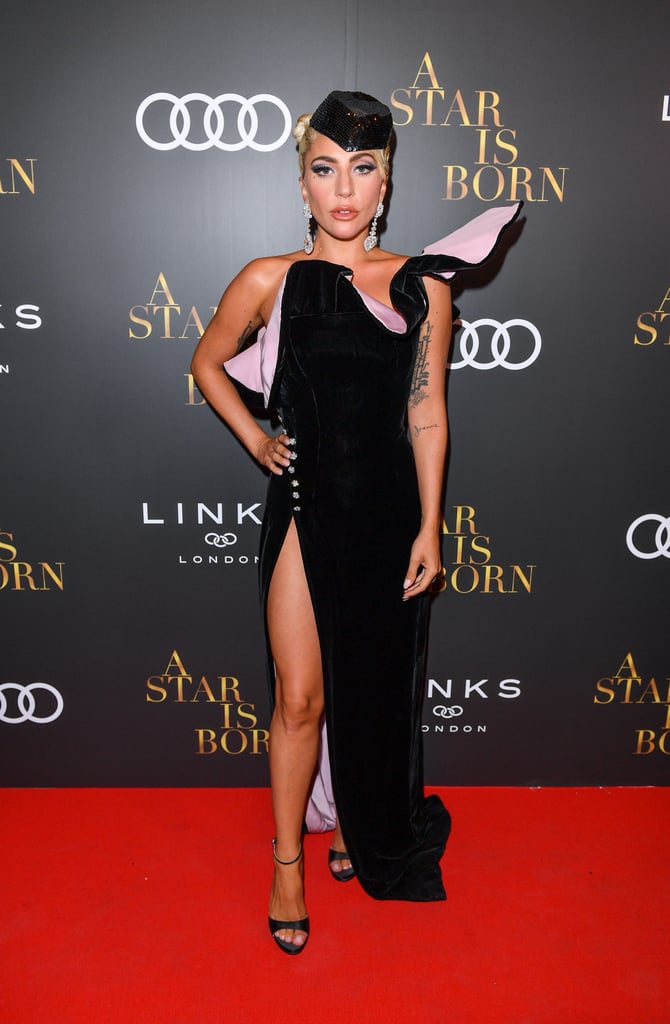 For an afterparty during the 2018 Toronto Film Festival, she opted for a velvet number by Ralph & Russo [12], which consisted of a black and pink gown with a ruffled neckline.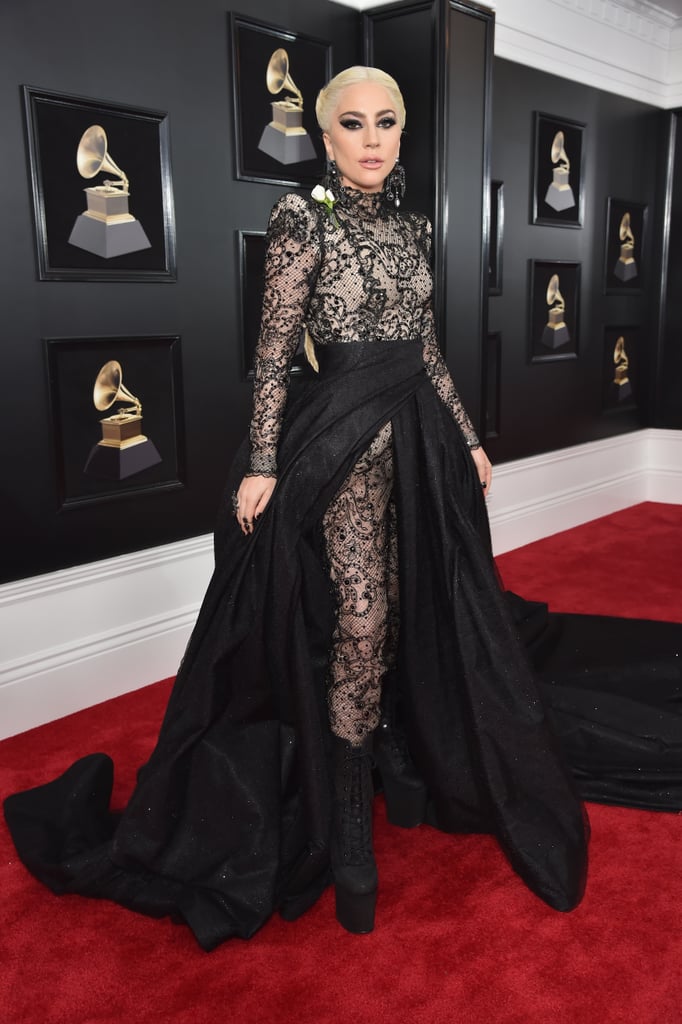 We are still talking about this iconic Armani Privé gown she wore to the 2018 Grammy Awards [13].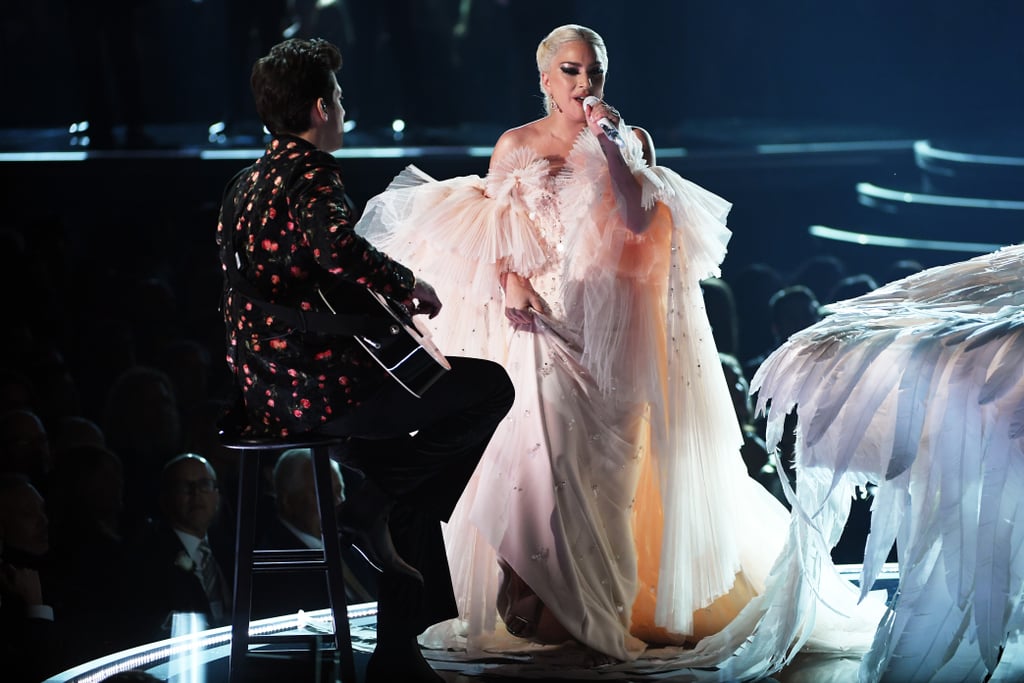 Wearing the most angelic Armani Privé dress [14] for her performance at the 2018 Grammy Awards.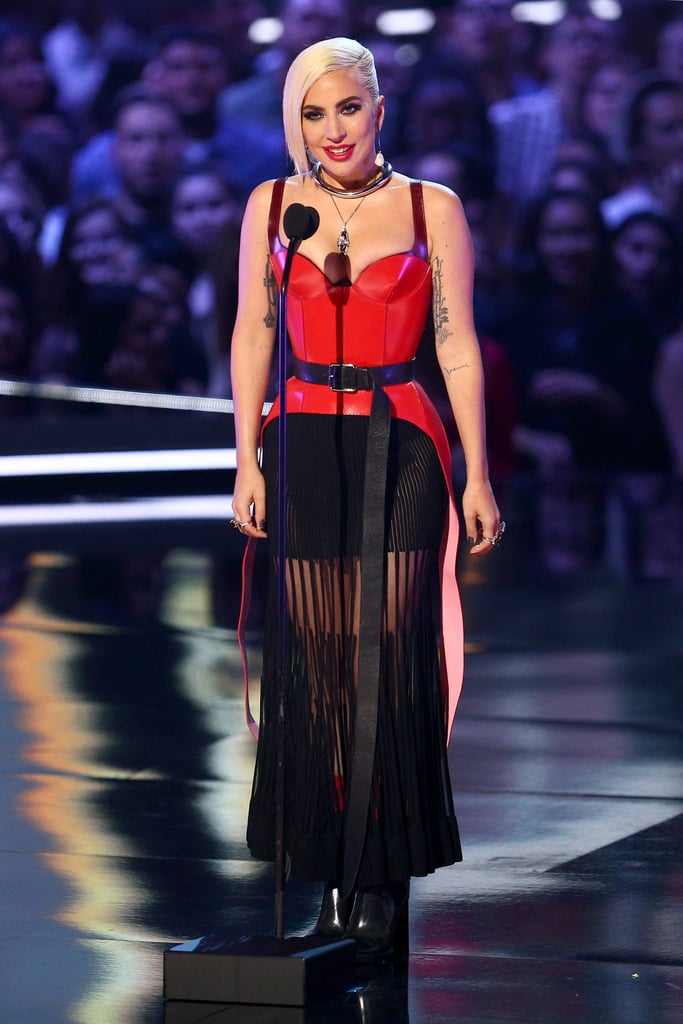 Wearing an edgy Alexander McQueen look at the 2018 MTV Movie & TV Awards [15].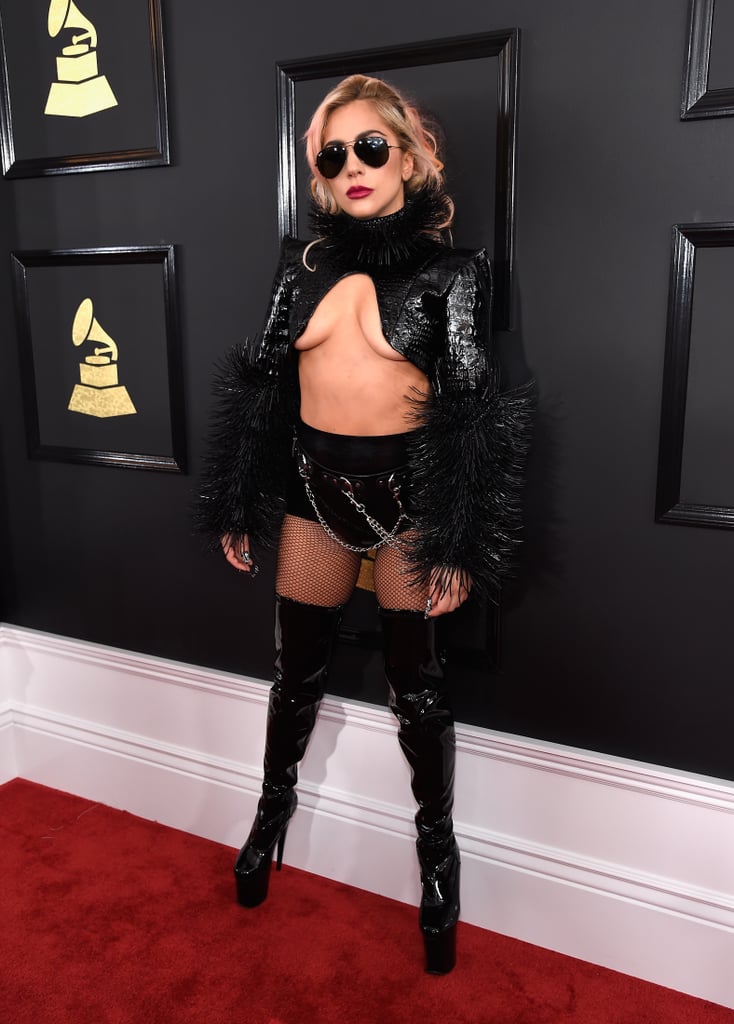 Lady Gaga [16] showed up at the 2017 Grammys wearing a risky black leather look by Alex Ulichny [17].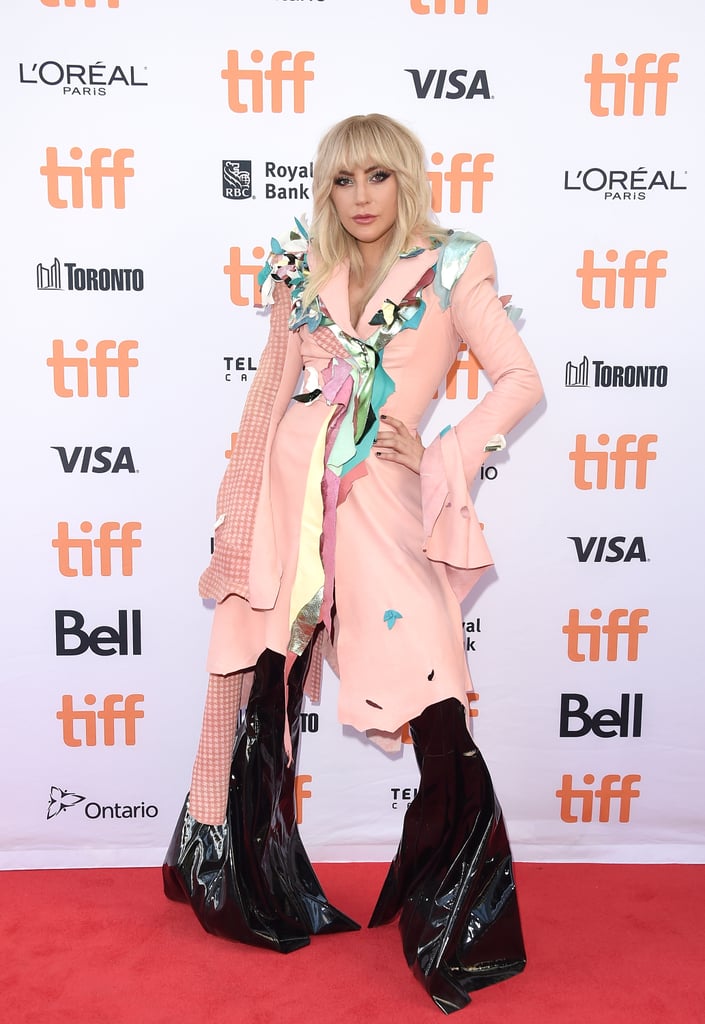 Wearing a pink blazer with wide-leg patent leather pants at the 2017 Toronto International Film Festival.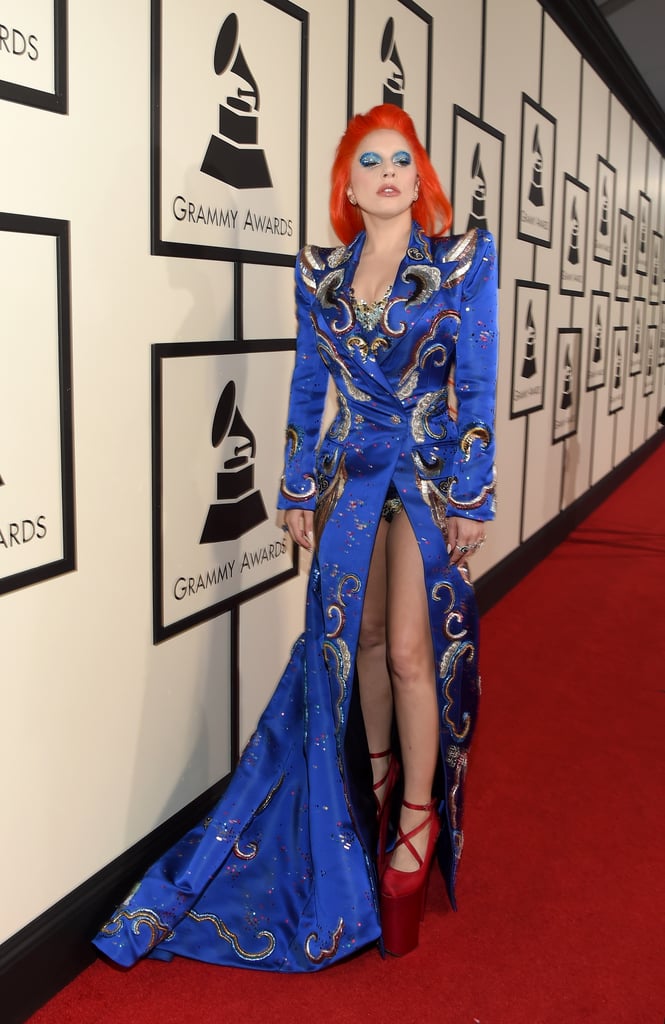 Attending the 2016 Grammys wearing a David Bowie-inspired dress [18] from Marc Jacobs.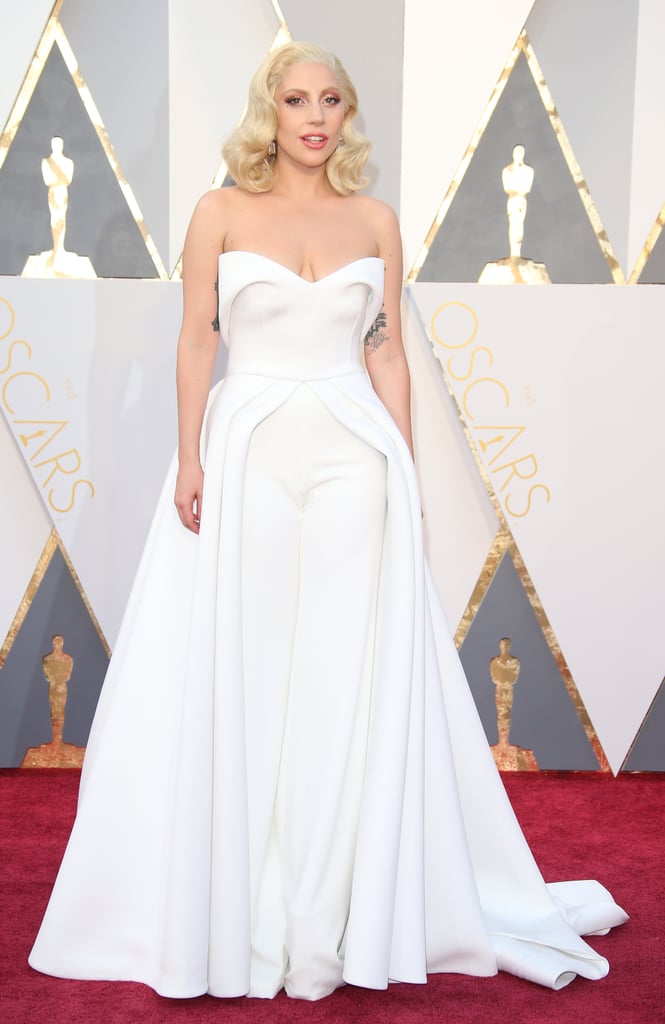 Walking the red carpet for the 2016 Oscars wearing a white Brandon Maxwell jumpsuit that came with a skirt [19].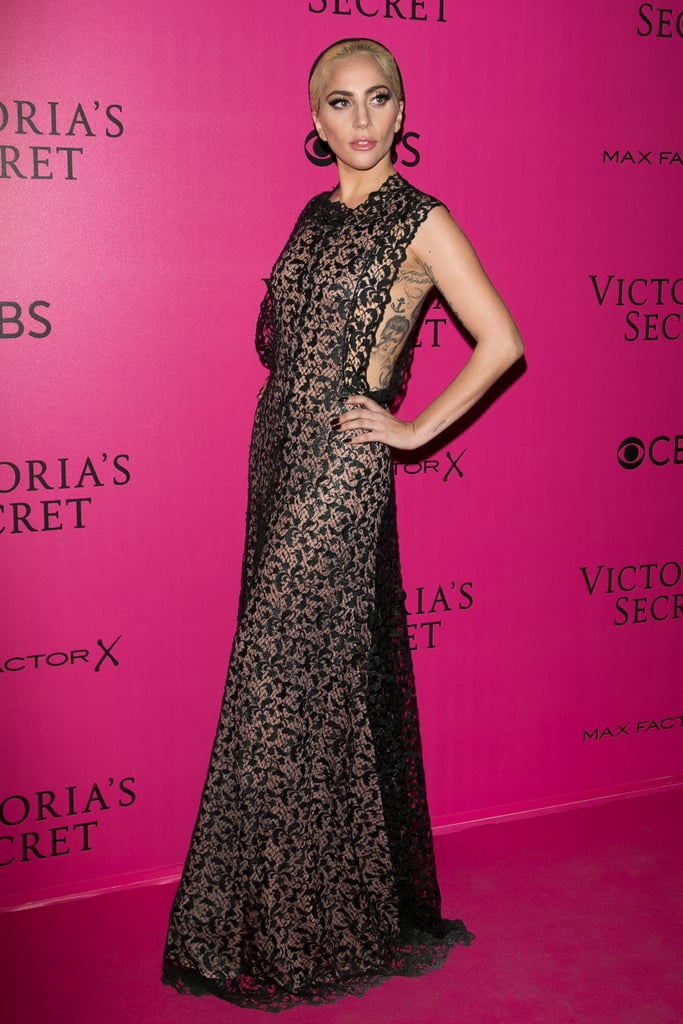 At the 2016 Victoria's Secret Fashion Show, Lady Gaga [20] showed off some skin in a black lace Azzedine Alaïa dress [21].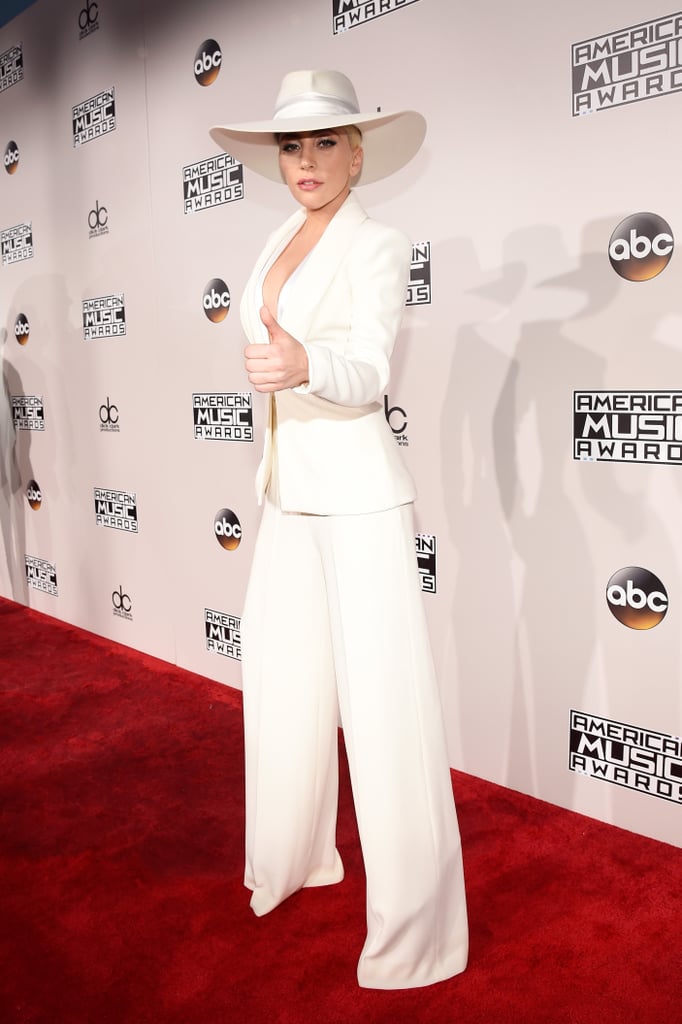 For the 2016 AMAs, Lady Gaga [22] wore a white Brandon Maxwell suit [23] complete with a matching cowboy hat.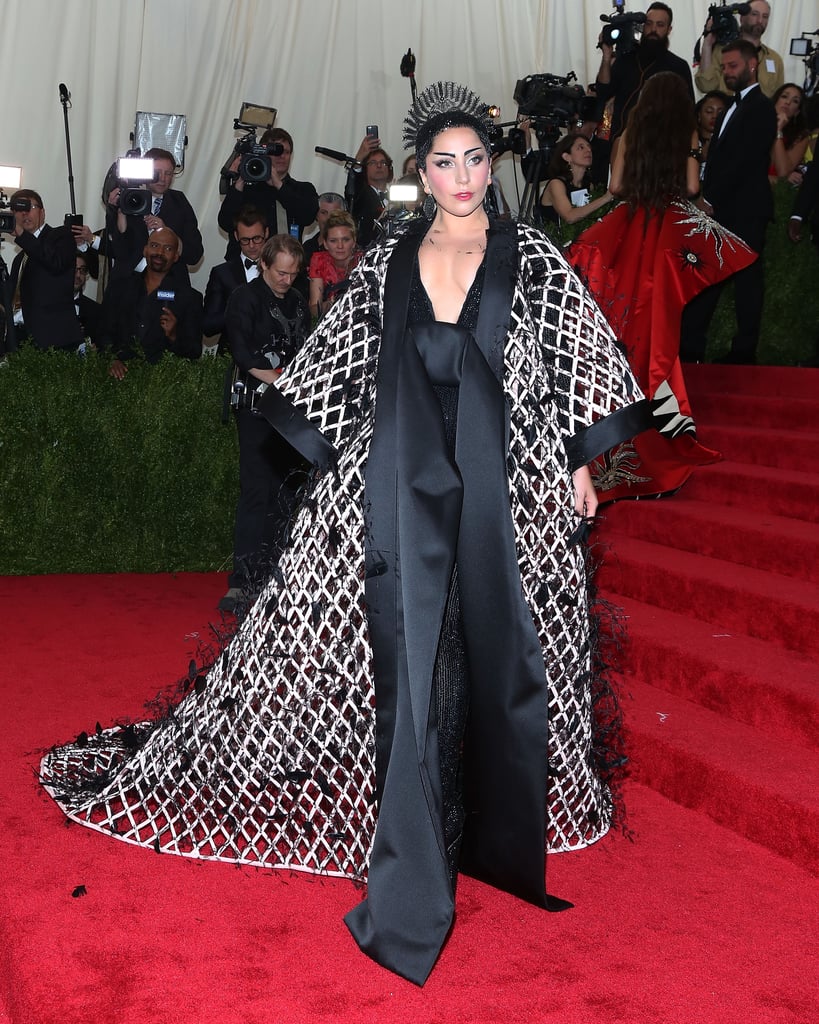 For the 2015 Met Gala theme, which was "China: Through the Looking Glass," Lady Gaga [24] wore a stunning Alexander Wang gown [25].
For the 2015 Oscars, Lady Gaga [26] wore an Azzedine Alaïa [27] dress with red leather gloves.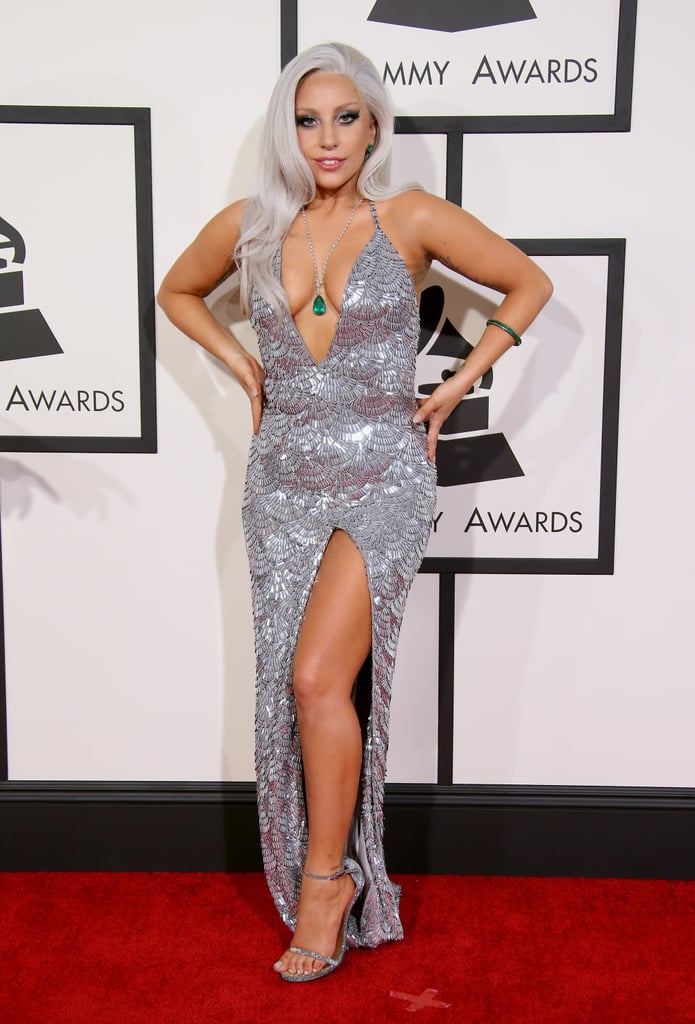 For the 2015 Grammys, Gaga bared skin in a sparkly silver dress [28] by Brandon Maxwell.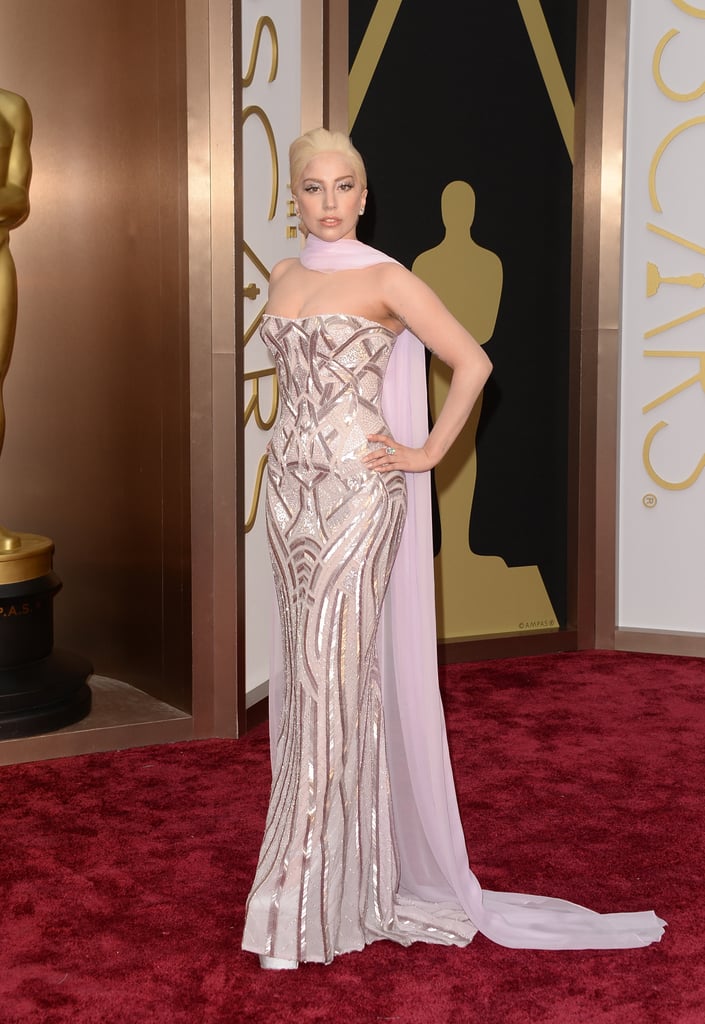 Gaga looked statuesque in a strapless embellished Atelier Versace gown [29] at the 2014 Oscars.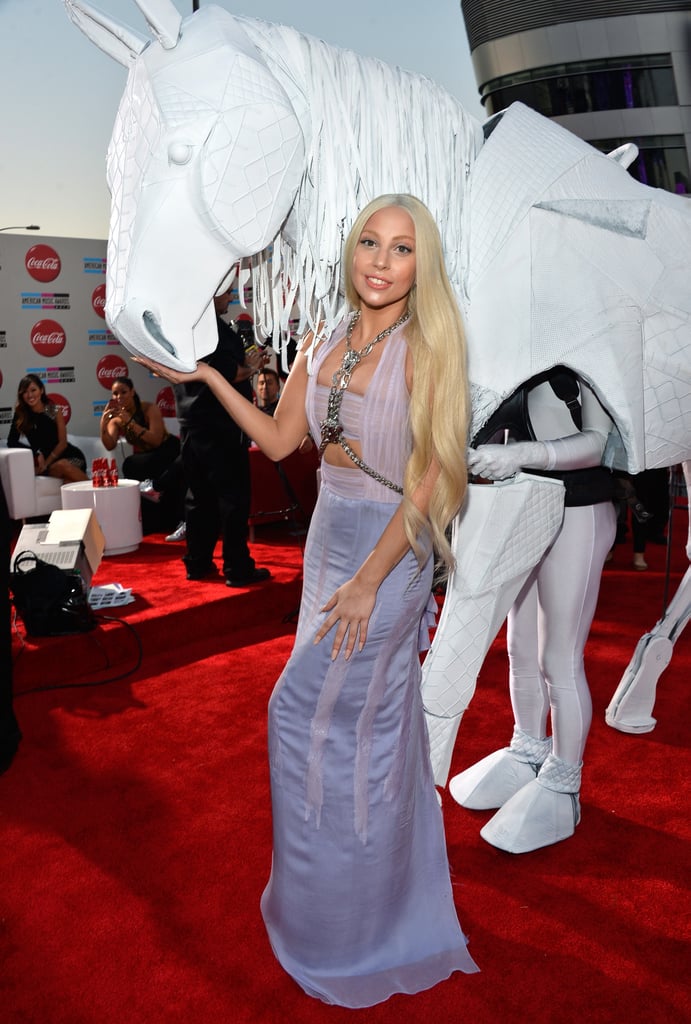 In true Lady Gaga [30] fashion, the avant-garde star accessorized her lavender cutout Versace gown [31] with a white "human horse" at the 2013 American Music Awards.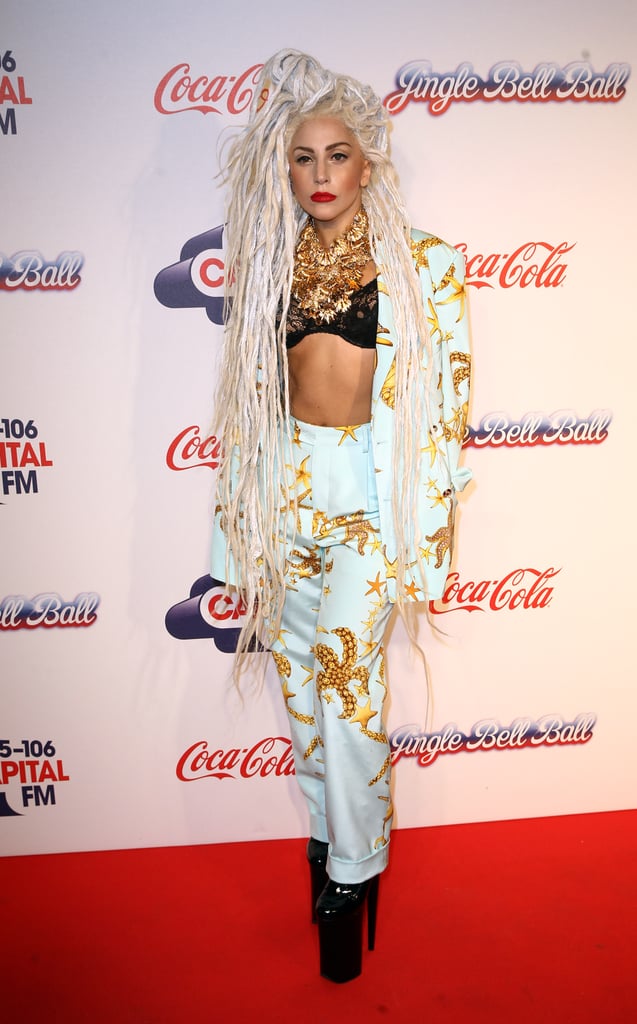 For the 2013 Jingle Bell Ball, Gaga stepped out in a starfish-print suit with a lace bralette and statement necklace — because why wouldn't she.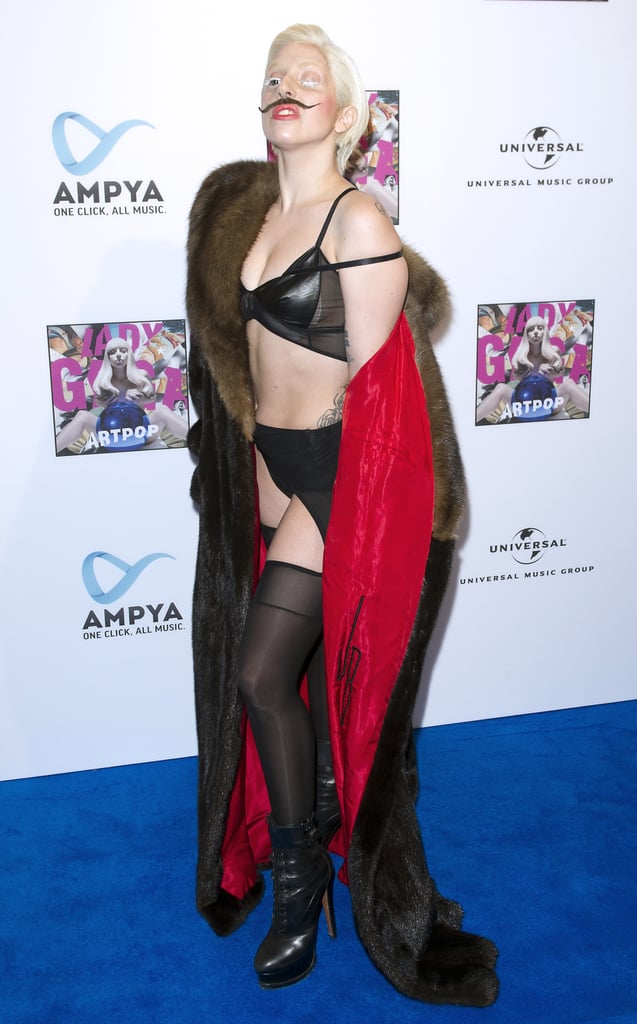 In 2013, Lady Gaga [32] channeled Salvador Dalí — and perhaps a matador — at a party for Artpop in Berlin.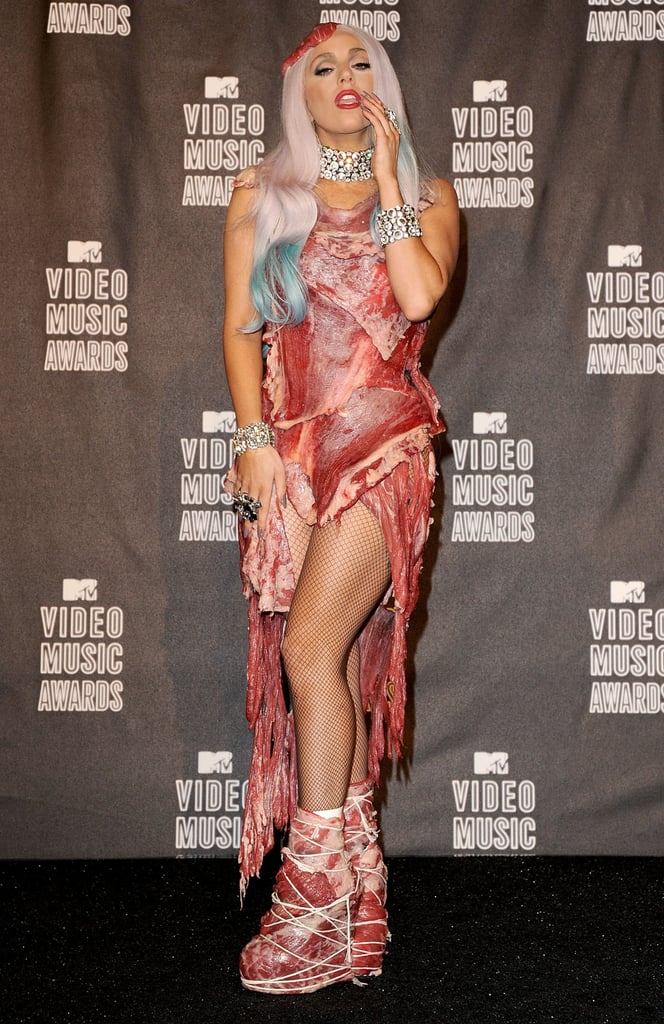 Lady Gaga [33] stunned everybody when she stepped out at the 2010 VMAs in a dress designed by Franc Fernandez — and made entirely of raw meat.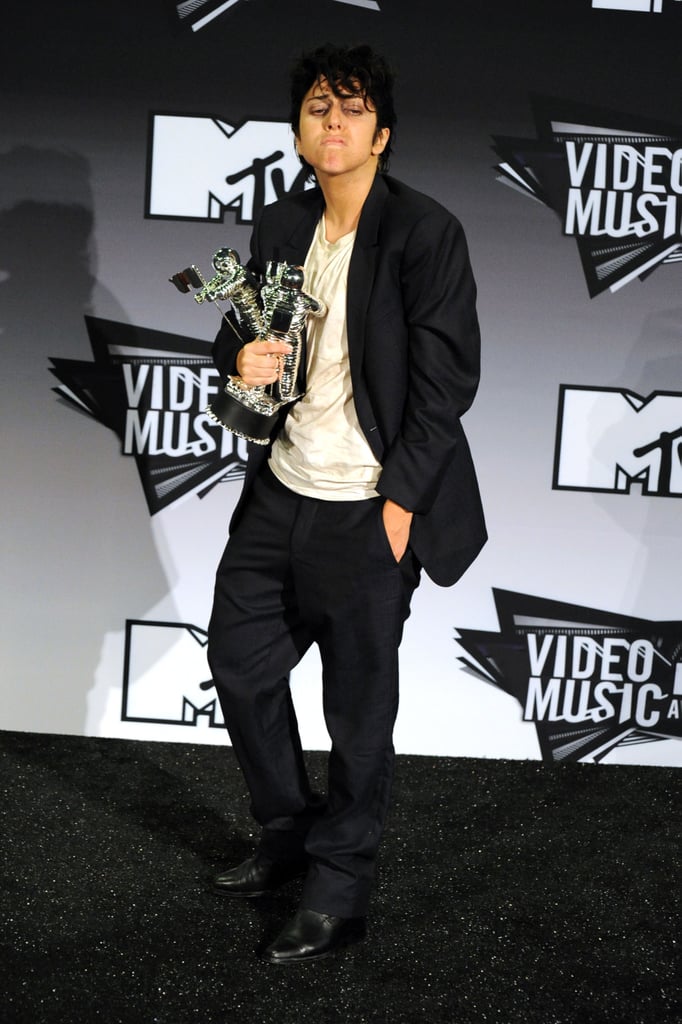 The 2010 VMAs were also when Lady Gaga [34] introduced us to her male alter ego, Jo Calderone, while wearing a suit.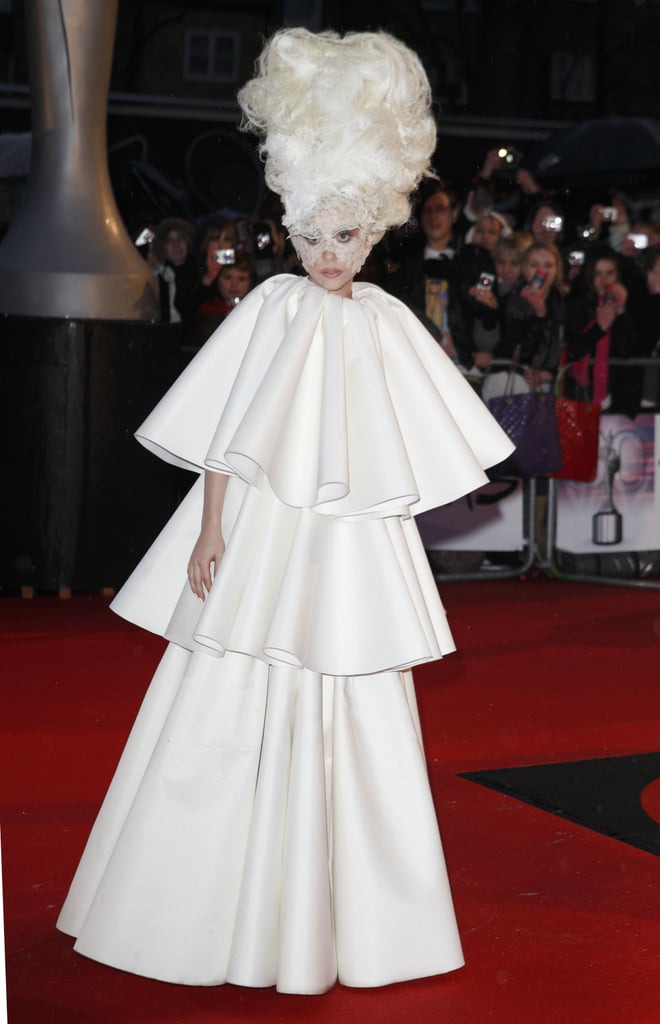 Gaga was a vision in white in the tiered gown by Francesco Scognamiglio that she wore to the Brit Awards in 2010.
Lady Gaga [35] honored the memory of her friend Alexander McQueen at the 2010 VMAs by arriving to the award show in a gown from the last collection he designed.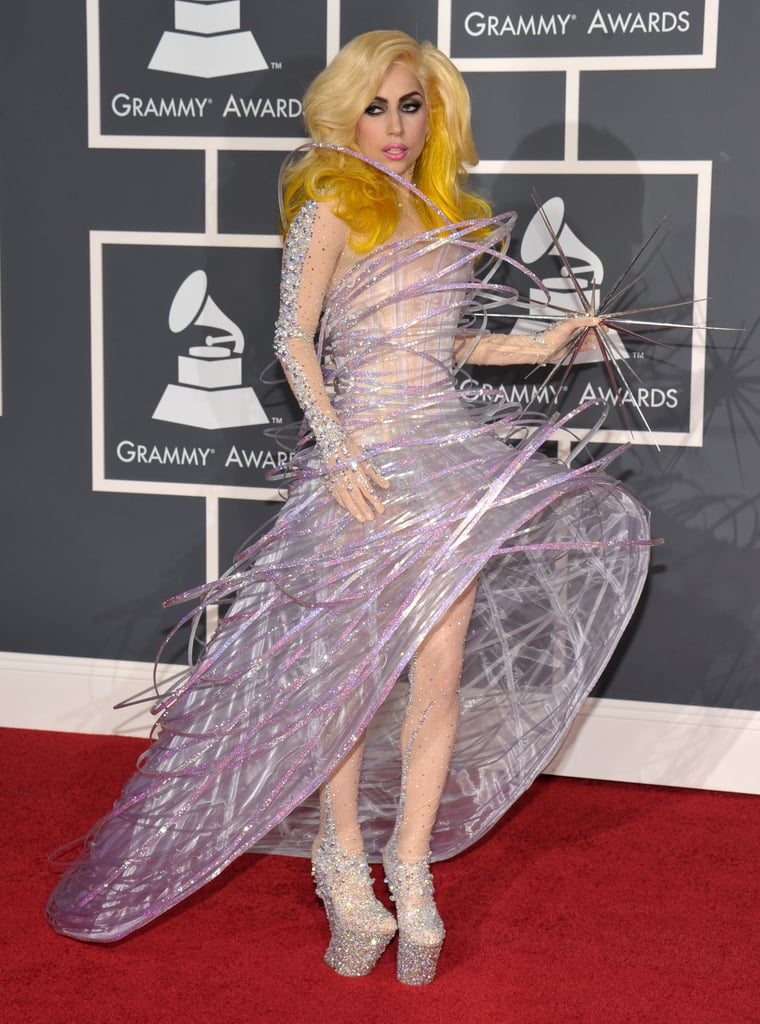 Lady Gaga [36] and Armani teamed up to create this celestial beauty, which she wore on the red carpet of the 2010 Grammys.