After stunning in a white dress on the Oscars red carpet [1], Mary J. Blige switched into another spectacular gown. She wore a custom bordeaux off-the-shoulder dress from the Vera Wang Collection for her performance of "Mighty River." Not only was that nominated for best original song [2], but Mary also snagged a best supporting actress nod for her role in Mudhound. As she sang, her dress instantly reminded us of one that Miley Cyrus wore for her Grammys performance [3]. Like Mary, Miley's Zac Posen number featured tulle sleeves and a similar maroon hue. Read on to see the two performance looks side by side, and then let us know if you see the striking resemblance.
Mary J. Blige's 2018 Oscars Performance Dress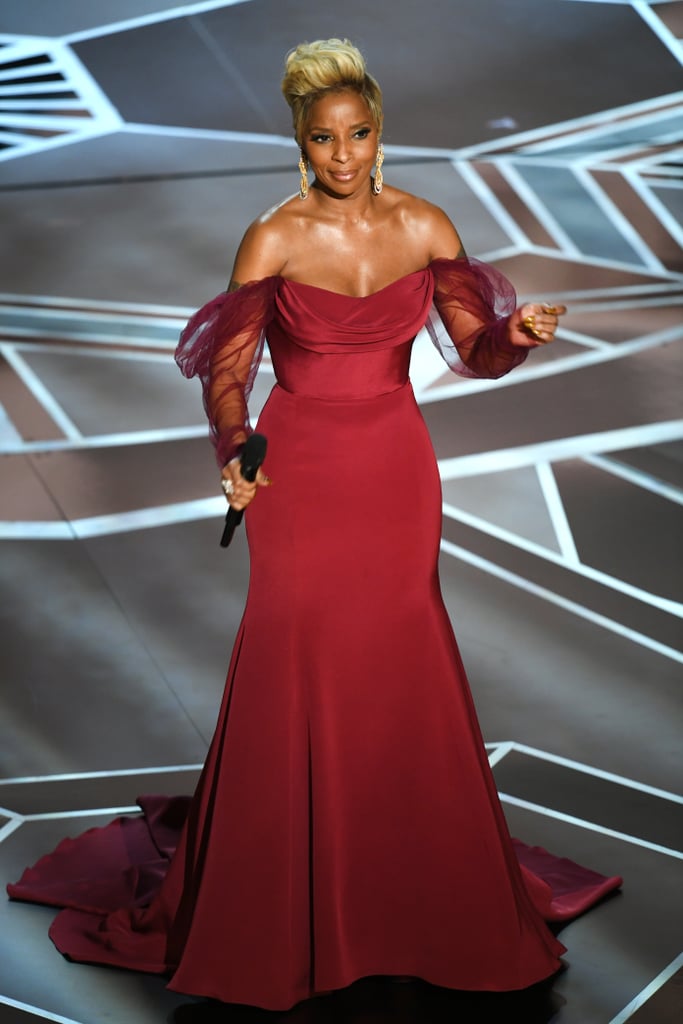 She wore Vera Wang Collection.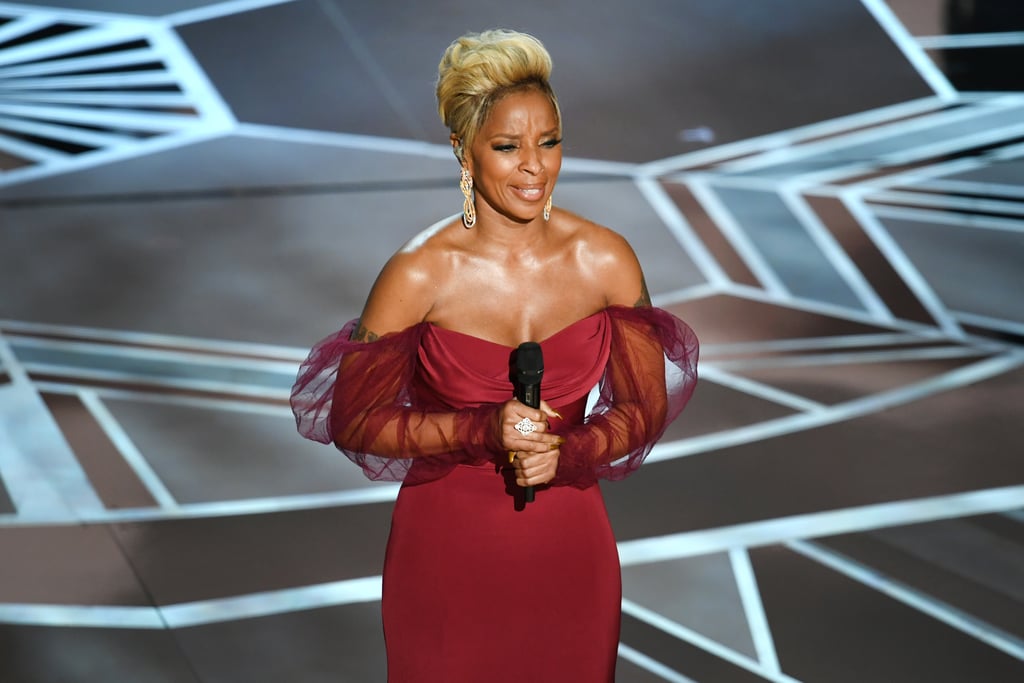 Miley Cyrus's 2018 Grammys Performance Dress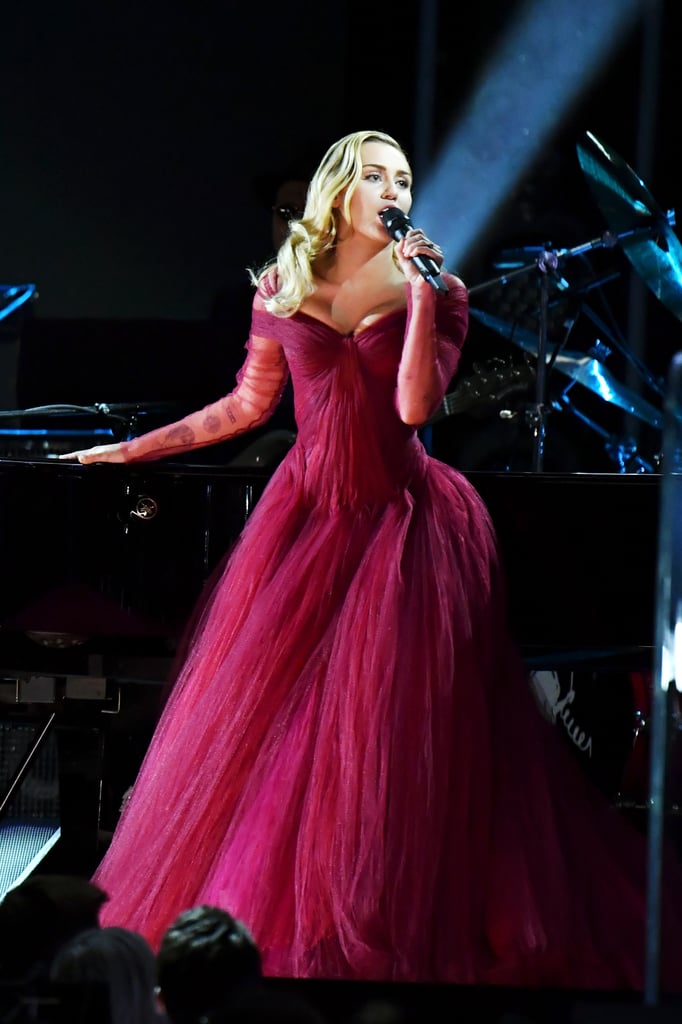 She wore a Zac Posen gown [4].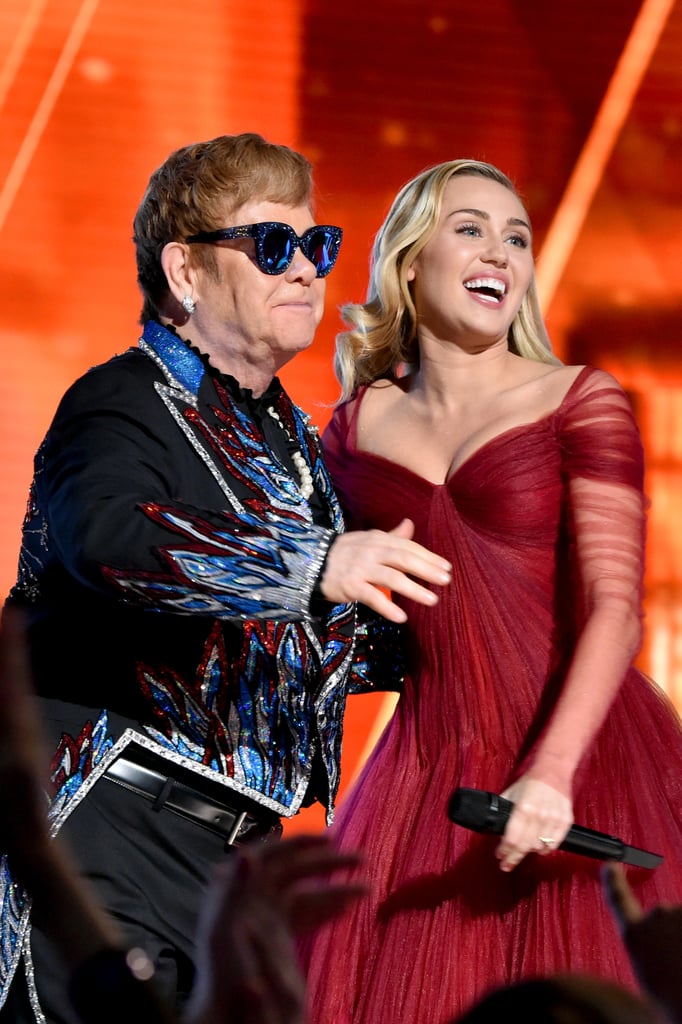 Twins? We Think So