Meghan Markle Wedding Dress and Bridesmaid Dress Details
Everything You Could Possibly Need to Know About Meghan Markle's Wedding and Bridesmaid Dresses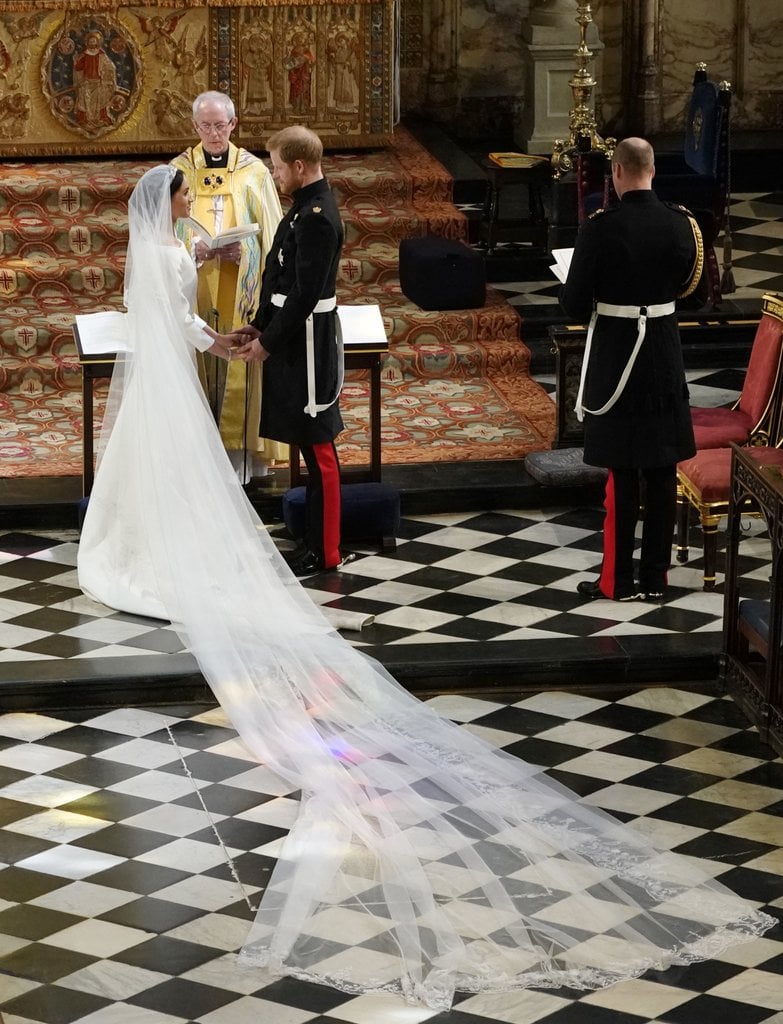 Meghan Markle blew us away with her wedding day look, using British designer Clare Waight Keller to designer her wedding dress and veil, as well as that of her bridesmaids.
The designer is currently the Artistic Director at House of Givenchy and spoke of how she got to know the new Duchess of Sussex in the lead-up to her nuptials.
"It is truly an honor to have been given the opportunity to closely collaborate with Meghan Markle on such a remarkable occasion," she said in a statement. "We wanted to create a timeless piece that would emphasize the iconic codes of Givenchy throughout its history, as well as convey modernity through sleek lines and sharp cuts."
Going for a minimalistic look, the Parisian Haute Couture atelier founded in 1952, was certainly a great choice for Meghan as she tied the knot to Prince Harry. They achieved pure lines with six "meticulously placed" seams, leaving the focus on her graphic open bateau neckline, showing off the shoulders and also placing attention on her slim waist.
And theres more where that came from … wait until you see the back. The clean lines lead to the train which "flows in soft round folds cushioned by an underskirt in triple silk organza." Meghan's three-quarter sleeves were also a nice modern touch.
Think that's amazing? Then there's the veil.
Markle wanted to incorporate all 53 countries of the Commonwealth so Waight Keller designed a veil with flowers representing each country.
"In contrast, the delicate floral beauty of the veil was a vision Meghan and I shared, a special gesture embracing the commonwealth flora, ascending the circumference of the silk tulle," she adds.
The shoes were inspired by Givenchy refined pointed SS18 Haute Couture and were made of a silk duchess satin.
"As a British designer at a Parisian Haute Couture house, and on behalf of all us at Givenchy who have been able to experience such an extraordinary process of creativity, I am extremely proud of what we have accomplished and grateful to Meghan Markle, Prince Harry and Kensington Palace for allowing us to be part of this historical chapter," Waight Keller continues in her statement. "It has been an immensely rewarding experience to get to know Meghan on a personal level, one I will forever carry with me. The House of Givenchy joins me in wishing her and Prince Harry every wish of happiness in their future."
Meghan's six young bridesmaids also got a piece of the designer love: their dresses were hand crafted in the Givenchy Haute Couture Atelier in Paris. High-waisted with short puff sleeves and hand finished with a double silk ribbon detail tied at the back in a bow, the ivory silk radzimir dresses include pockets and pleated skirts, in keeping with the relaxed theme of the wedding.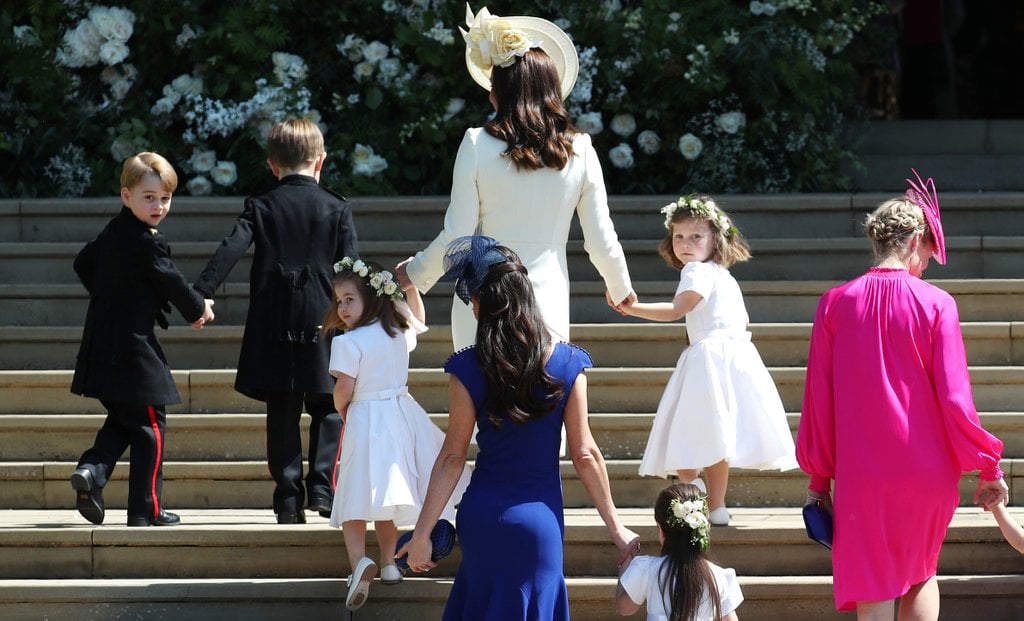 The Commonwealth Countries
Antigua and Barbuda
Australia
Bangladesh
Barbados
Belize
Botswana
Brunei
Cameroon
Canada
Dominica
Fiji
Ghana
Grenada
Grenadines
Guyana
India
Jamaica
Kenya
Kiribati
Lesotho
Malawi
Malaysia
Malta
Mauritius
Mozambique
Namibia
Nauru
New Zealand
Nigeria
Pakistan
Papua
New Guinea
Republic of Cyprus
Rwanda
Samoa
Seychelles
Sierra Leone
Singapore
Solomon Islands
South Africa
Sri Lanka
St Christopher and Nevis
St Lucia
St Vincent and the Swaziland
The Bahamas
Tonga
Trinidad and Tobago
Tuvalu
Uganda
United Kingdom
United Republic of Tanzania
Vanuatu
Zambia
Zimbabwe
Image Source: Getty Images