Most Expensive Sneakers in the World to Help Shoeless Kids
Why We Really Hope Someone Buys These Diamond-Encrusted Sneakers Soon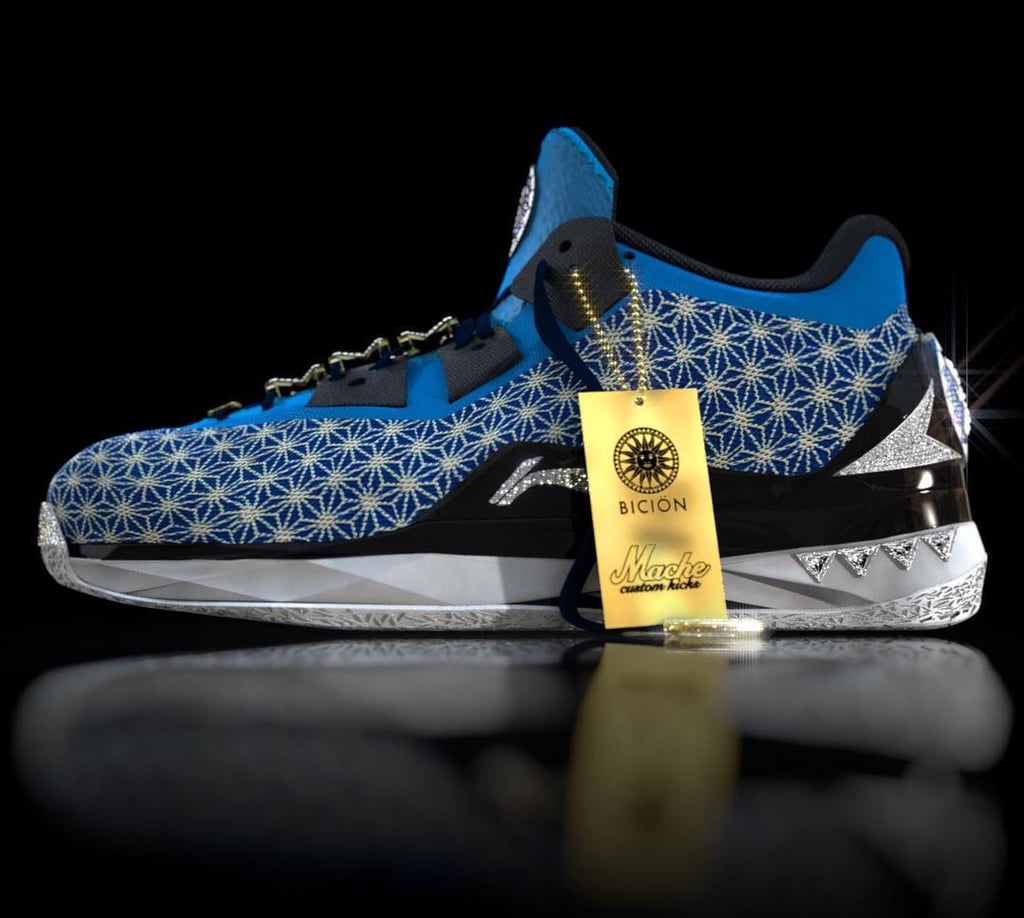 You may have heard about buying a pair of shoes to supply disadvantaged kids with footwear a few times before. But March 29 will go down as a moment in history after the planet's most expensive sneakers were unveiled.

Mache Custom Kicks teamed up with Bicion jewels in a $4million effort that will raise money for Soles4Souls. The trainers brand regularly customizes sports shoes for athletes and celebrities but this time they've outdone themselves.
Using several hundred carats of tailor made white diamond pieces and blue sapphires set in 18k gold, they completely transformed the Way of Wade sneaker, named after basketballer Dwayne Wade.
Dubbed The Fire Monkey, the blue, white and gold item is being showcased in New York in an 18 karat gold base box with LED lighting. It's name references the Chinese New Year of the Monkey, a representation of prosperity.
The project enables the charity - dedicated to fighting poverty through collecting and distributing shoes and clothes - to cover the feet of kids on six continents over the course of this summer.
Soles4Souls CEO Buddy Teaster said: "In a time when celebrities have increasing power, the fact that the Bicion team has chosen to put that influence to good use is amazing. Their donation to Soles4Souls will literally put shoes on the feet of hundreds of thousands of people in the year ahead."
See how wearing shoes could save a person's life: