Nike Pro Hijab International Debut
Nike's Pro Hijab Made Its International Debut at Dubai's Fashion Forward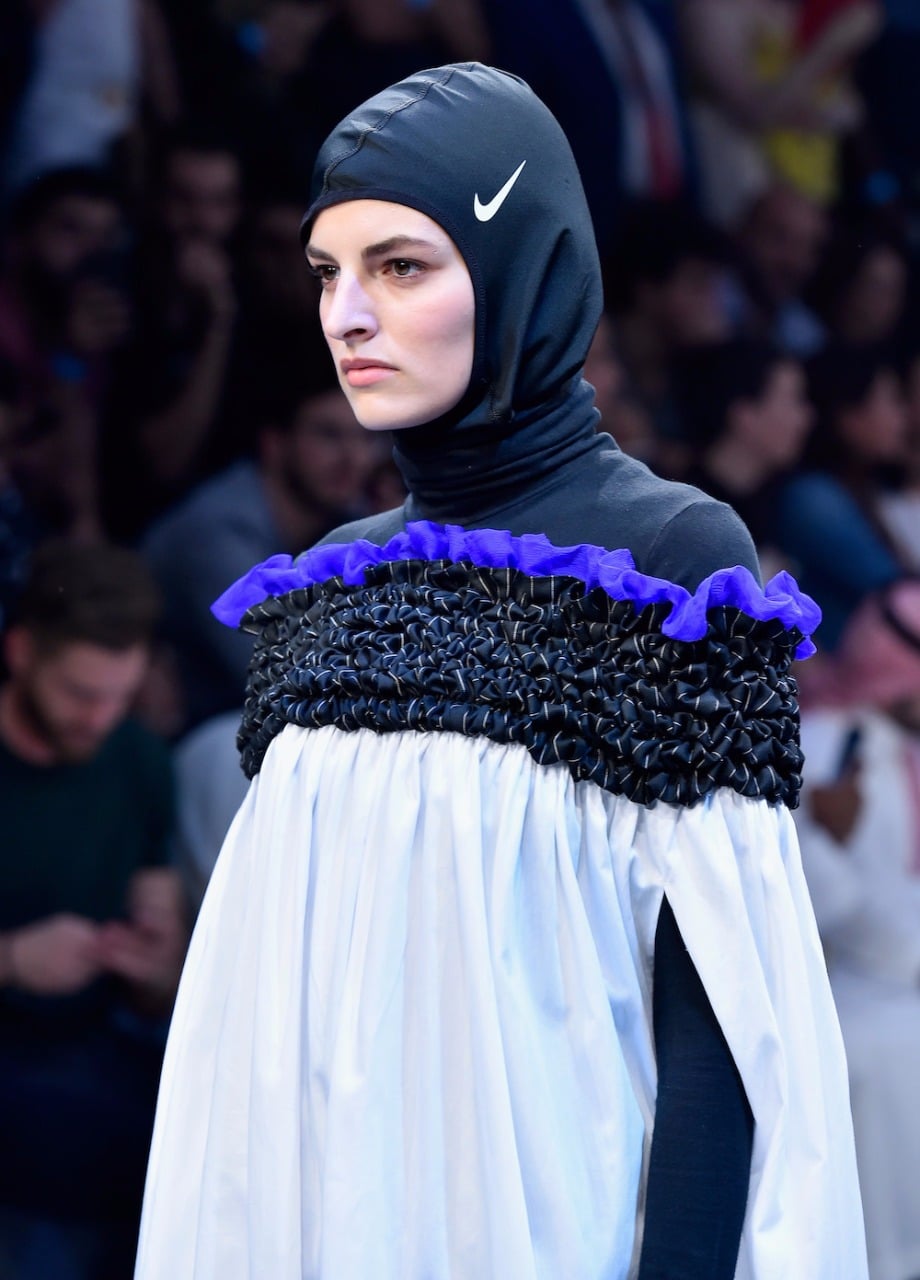 Since March, we've been hearing about the Nike Pro Hijab. As the first major sports brand to launch a hijab for athletes, Nike's foray into the world of modest fashion has caused quite a buzz, and athletes around the world have been anxiously awaiting the release of the product.
Made from dri-fit material with a long back so it can be tucked into uniforms, the pro hijab was tested by Middle Eastern and North African female athletes, including Emirati figure skater Zahra Lari, before being announced.
A campaign for the product featured a number of Muslim women wearing the garment, and a tag-line asked, "What will they say about you," as it showed women in the pro hijab running in traditional villages, boxing, or fencing. "Maybe they'll say you showed them what's possible," the ad concluded.
What will they say about you?
Maybe they'll say you showed them what's possible. #justdoit pic.twitter.com/NZbQLC1JuB

— Nike Middle East (@NikeMiddleEast) February 18, 2017
While the Nike pro hijab won't be on sale until December (which is earlier than its initial 2018 release date), it was seen on an international runway for the first time this weekend at Dubai's Fashion Forward.
At the Mashael Alrajhi show on Saturday evening, which was held in the Dubai Design District, three models took to the catwalk donning the pro hijab.
While Nike's creation of a hijab for athletes promotes inclusion of all sorts, seeing the hijab for the first time in a show by a Saudi Arabian designer certainly points to a major move for Muslim athletes everywhere.