Consider Queen Rania of Jordan's wardrobe [1]. She wears fancy, high-fashion outfits on the regular (she could have just stepped off the runway in this fringed Balmain skirt [2]), and she has impeccable taste in everything from outerwear [3] to ballgowns [4]. So are you surprised that her handbag lineup is every girl's dream?
The 47-year-old royal masters total sophistication with the help of her Louis Vuitton totes [5] and eye-catching Fendi satchels [6], most of which you can find on the feeds of your favorite street style bloggers. It seems like every time there's a Queen Rania sighting, we're left with a new bag to covet. Read on to see all the shapes, colors, and sizes she's worn so far, then shop the styles she owns that are still available now.
Queen Rania Owns This Top-Handle Louis Vuitton Bag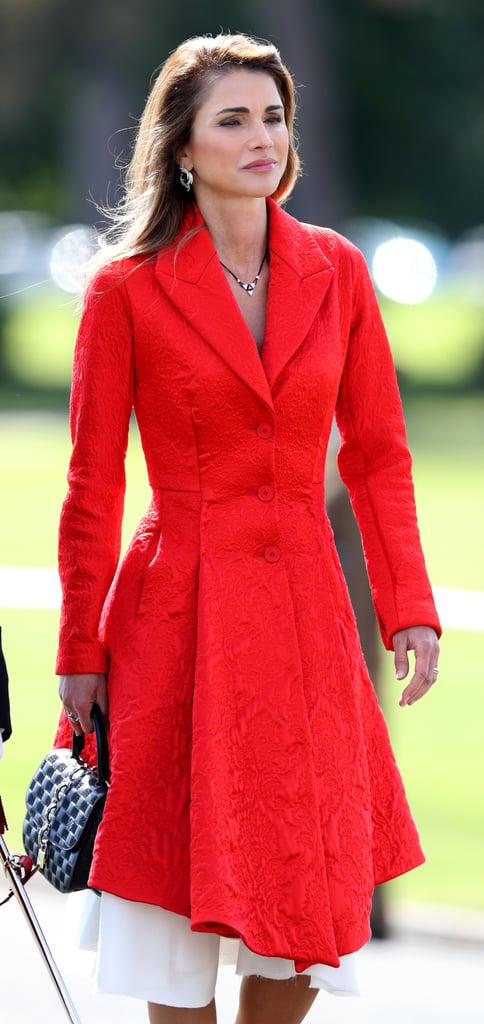 She's a Fan of Fendi's Strap You Collection, Affixing an Orange Design Onto Her Tote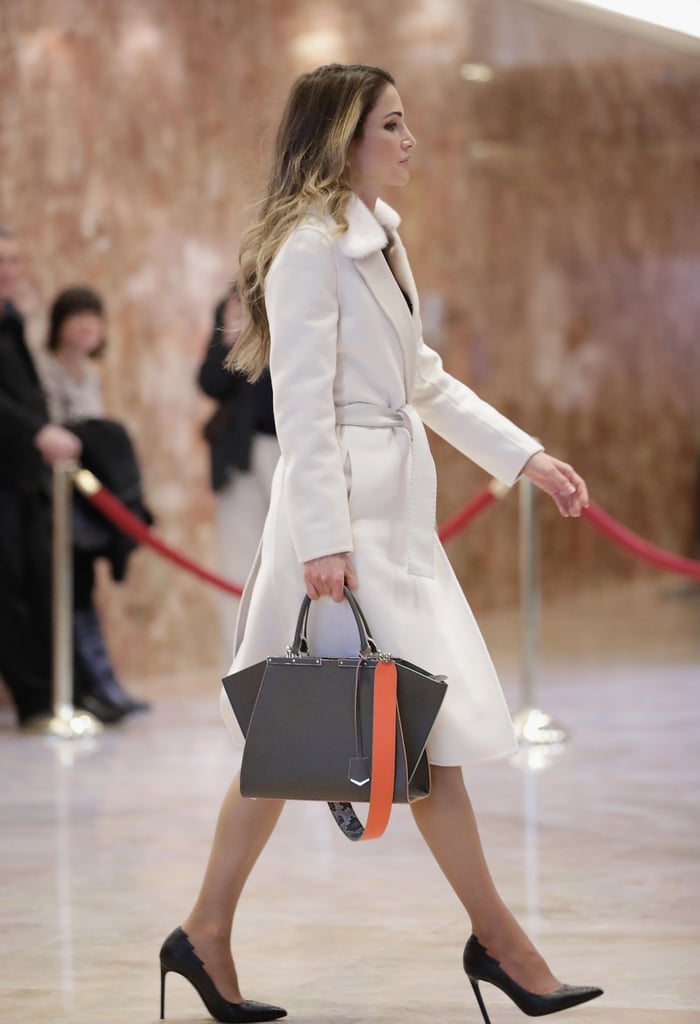 Queen Rania Owns This Leopard Louis Vuitton Bag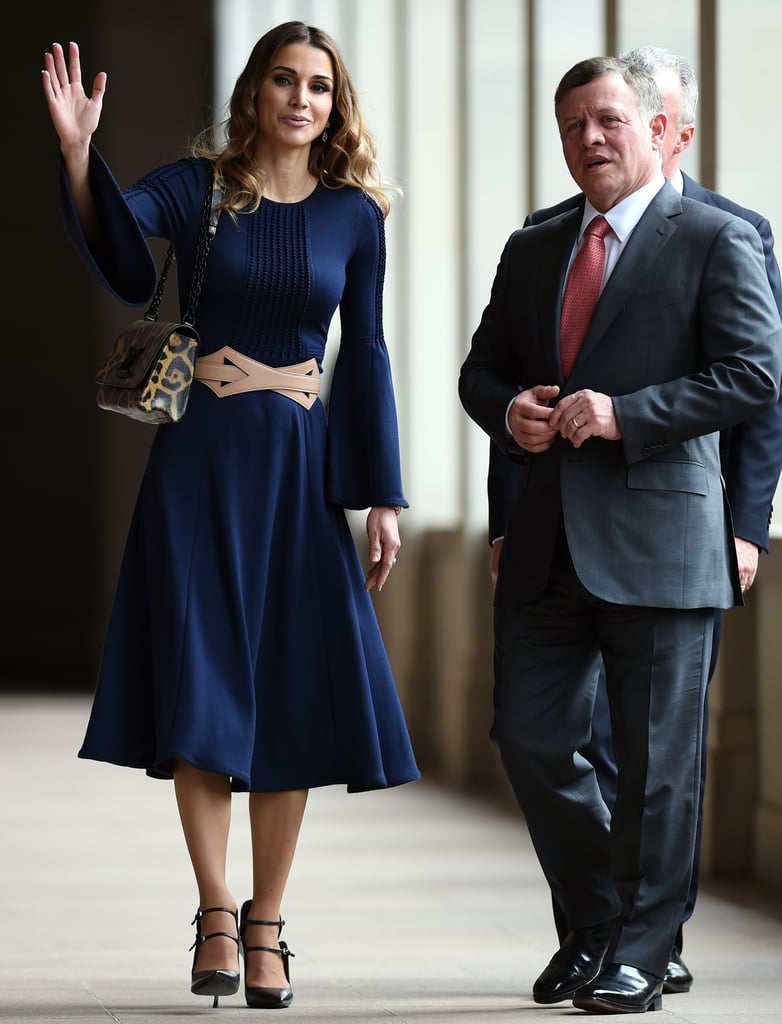 Her Bottega Veneta Bag Comes in a Cranberry Shade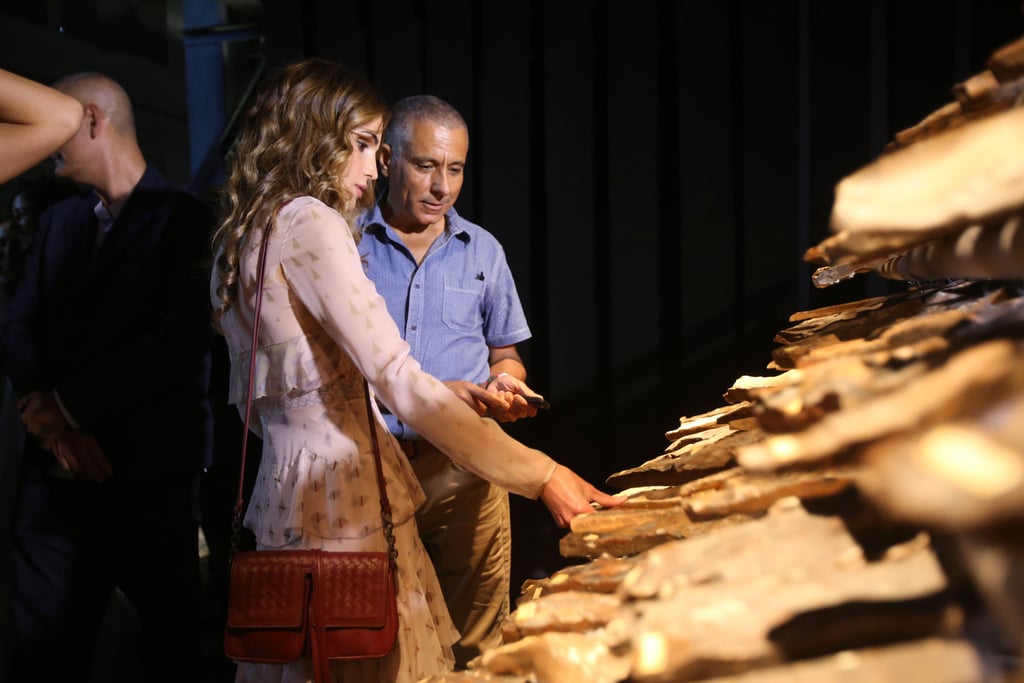 She Vacations With This Balenciaga Hobo Bag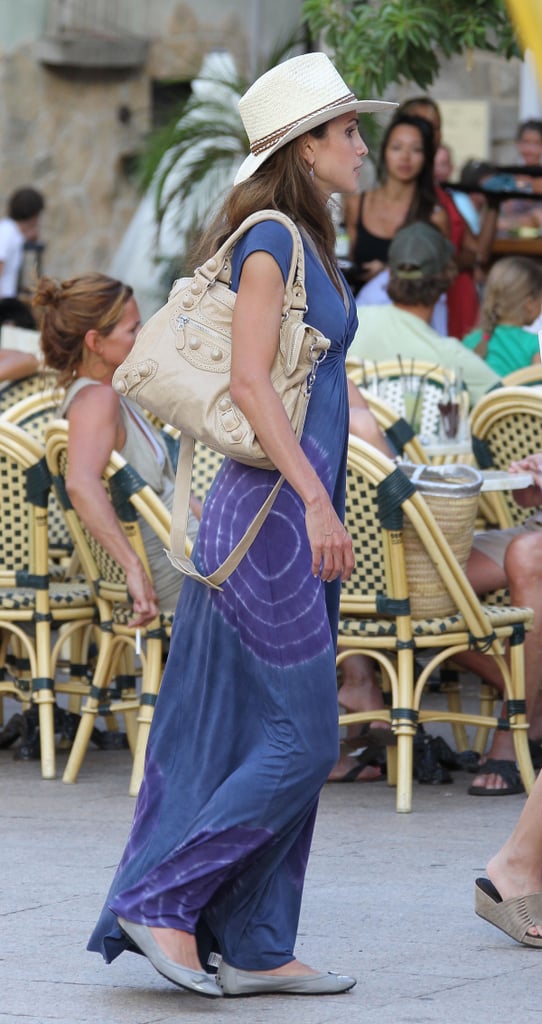 And Owns the Louis Vuitton Capucines Bag in Cherry Red
She Also Carries Her Quilted Mini Louis Vuitton Purse Often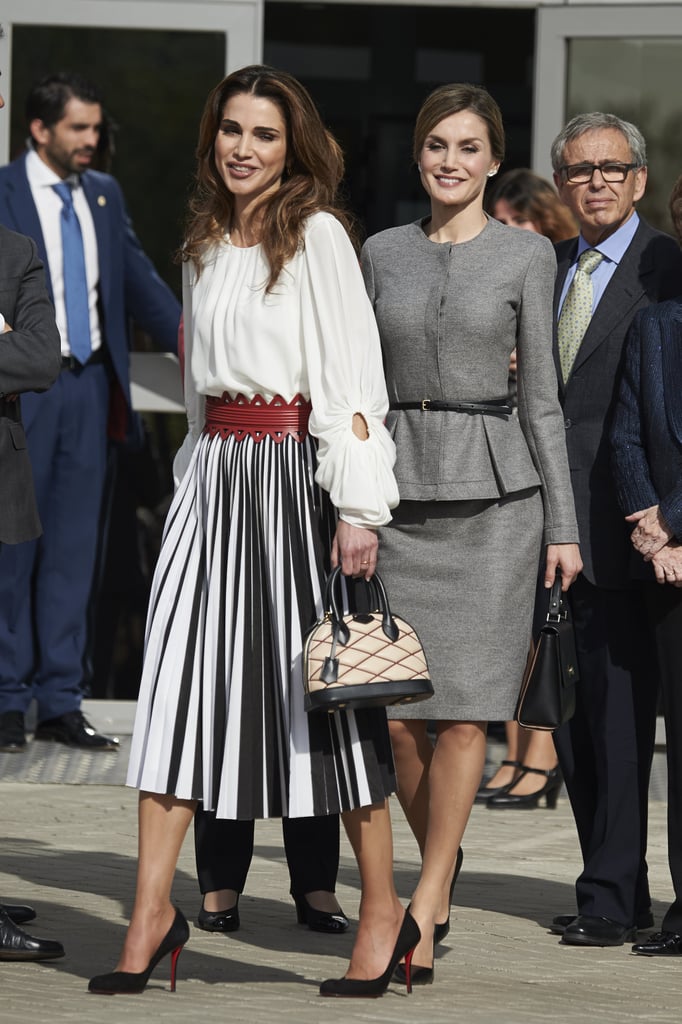 The Queen's Fendi Crossbody Always Makes a Statement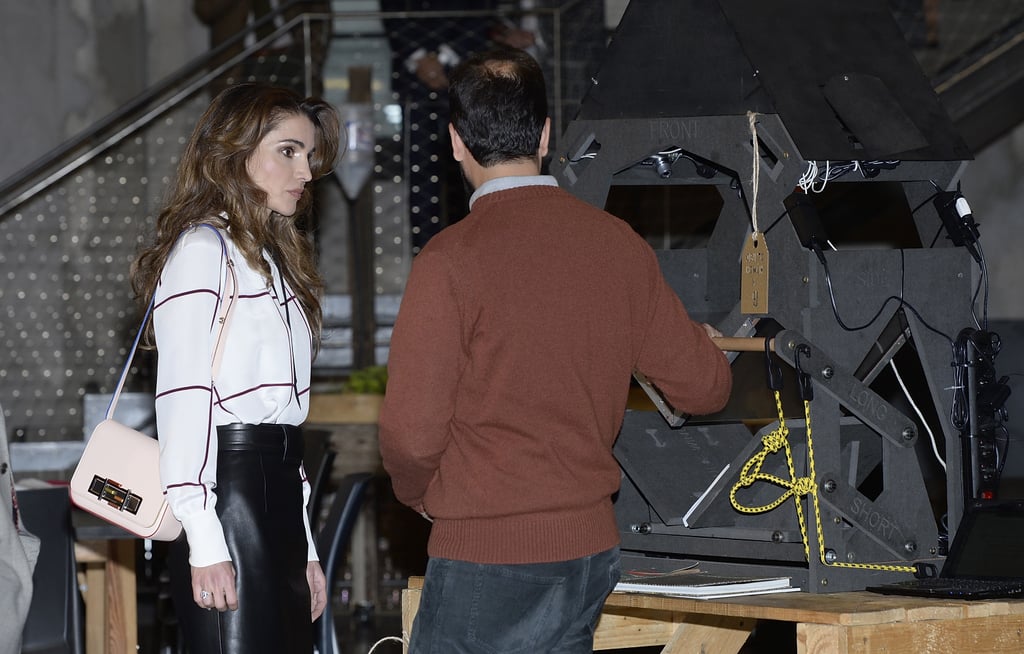 We Love Her Powder-Blue Top-Handle Satchel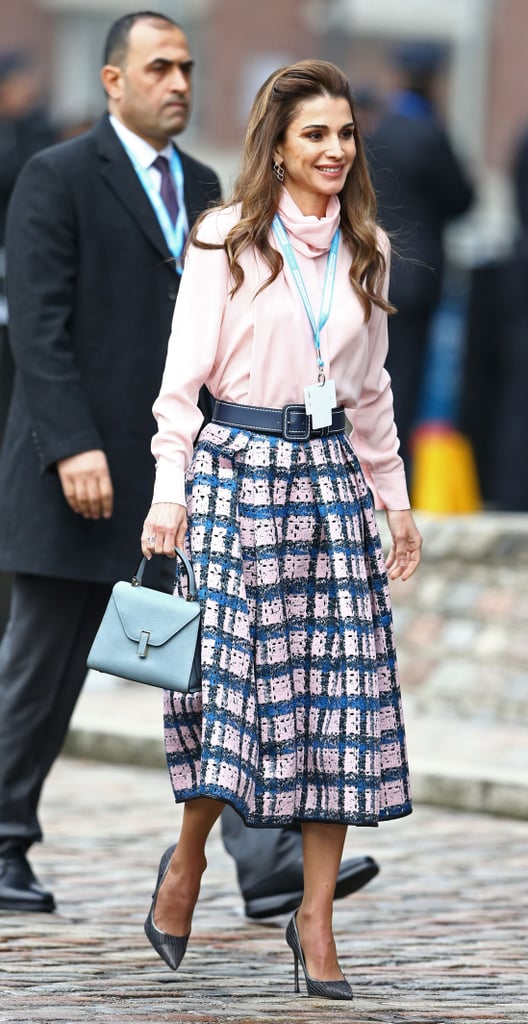 This Monogrammed Louis Vuitton Bag Goes With Everything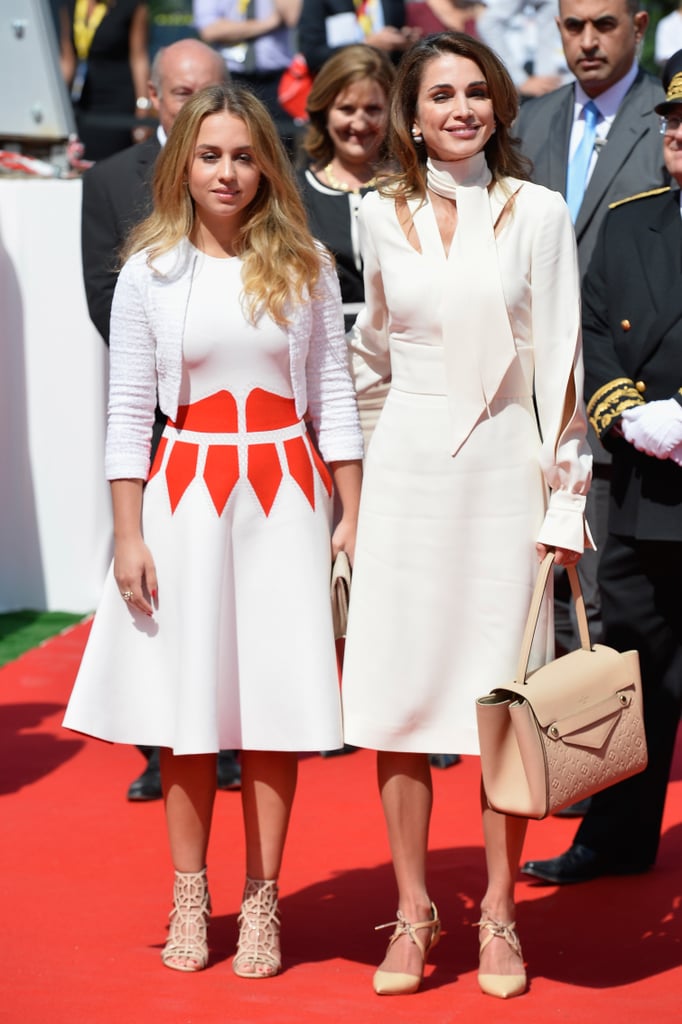 And Her Lanvin Shoulder Bag Is Feminine and Sophisticated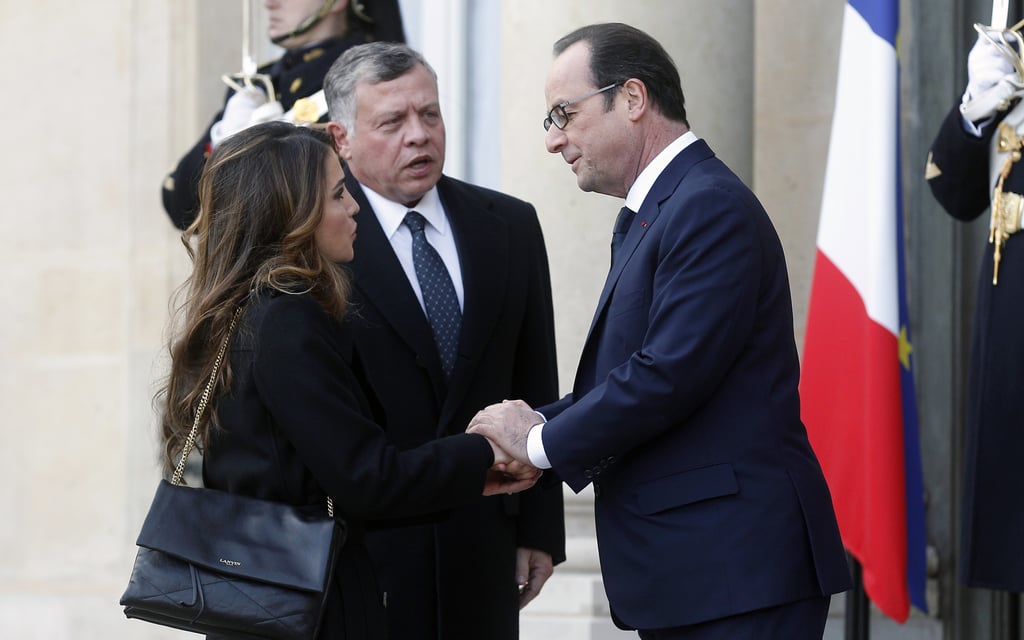 The Queen Owns This 3.1 Phillip Lim Clutch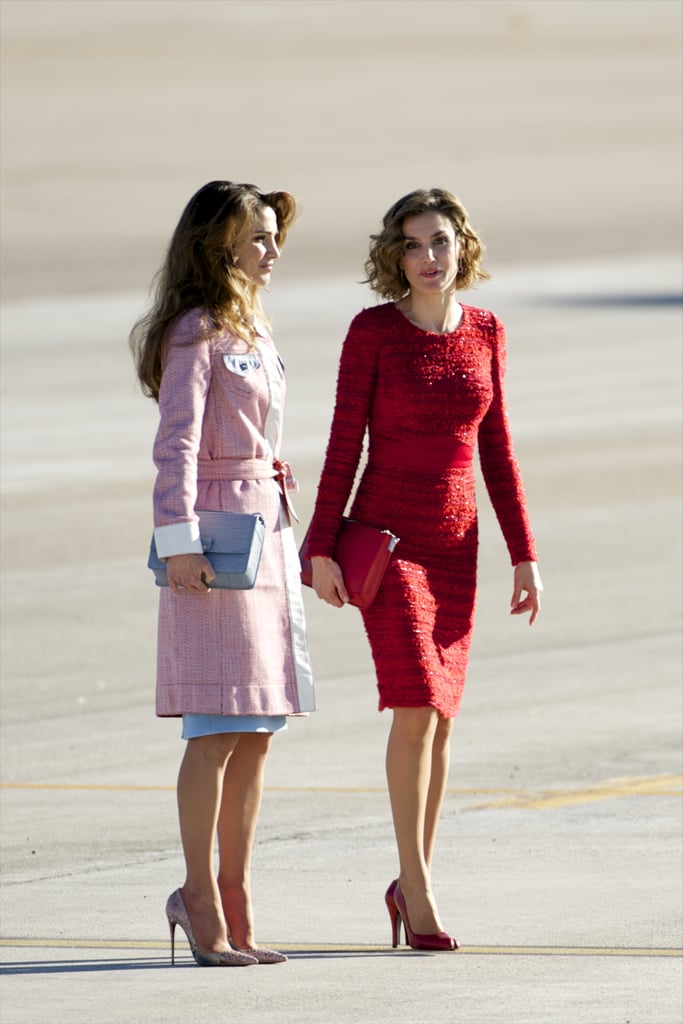 And a Chic YSL Satchel in Black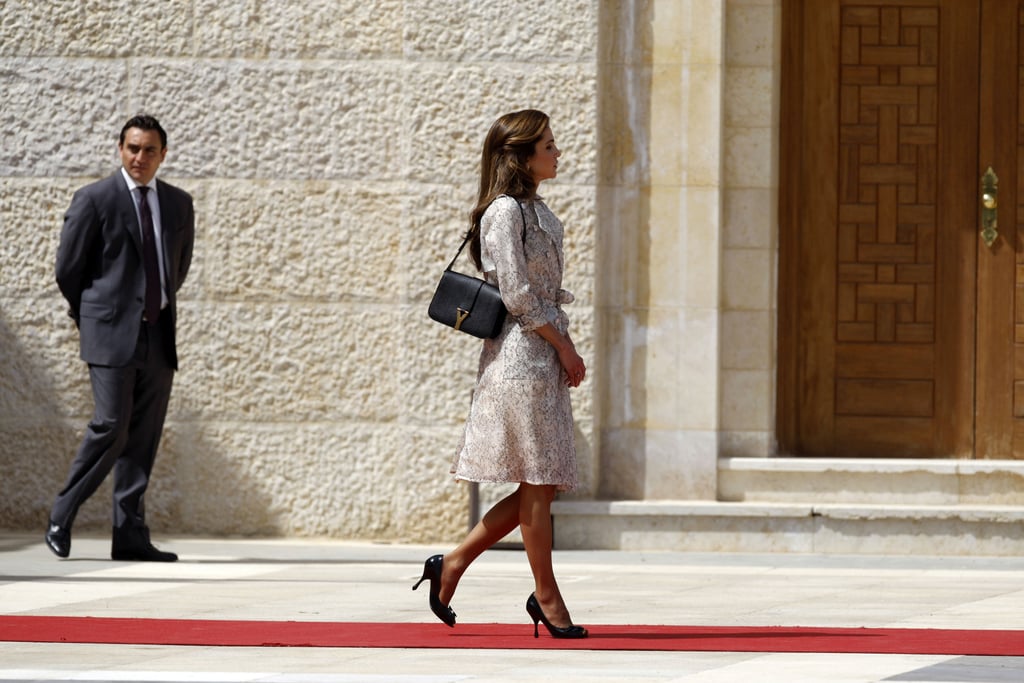 Her Neutral Fendi Tote Is a Staple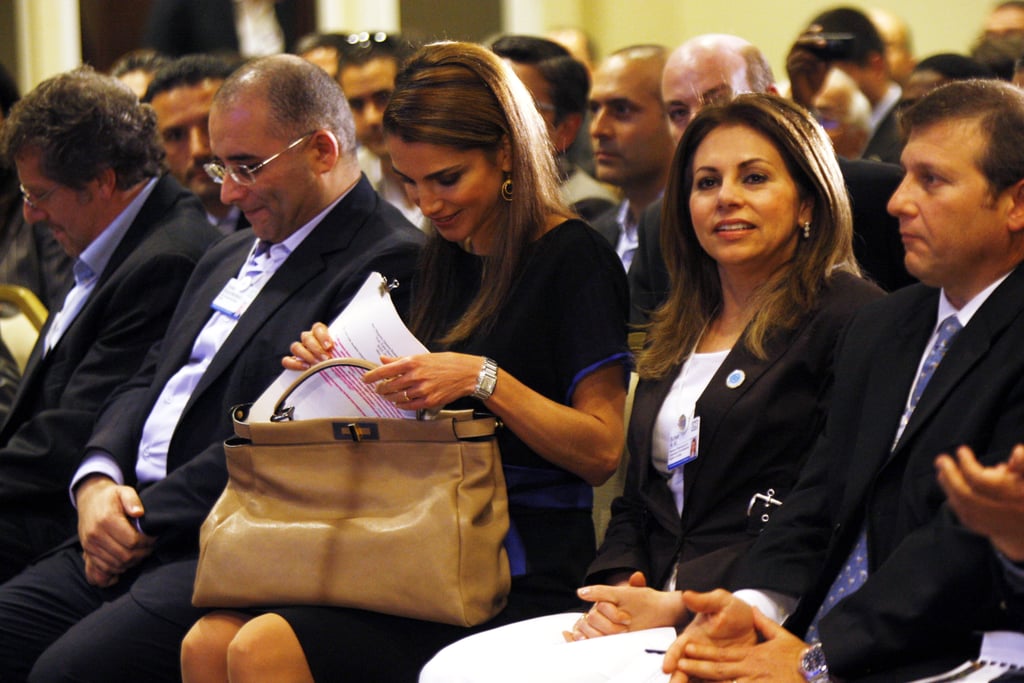 She Owns a Sleek Duffel Bag, Too, For Casual Days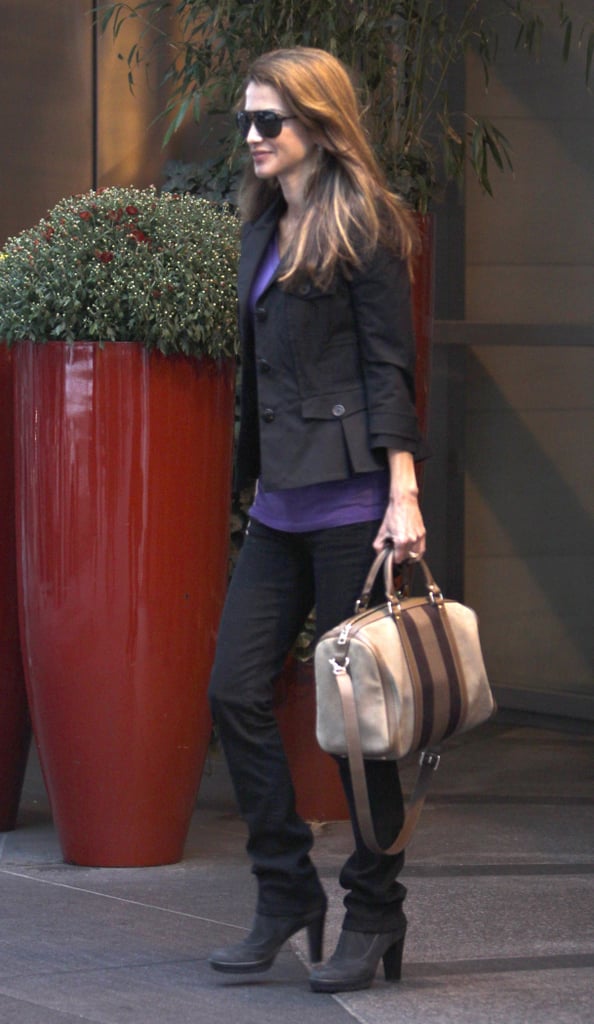 The Queen's Prada Clutch Has an Ombré Effect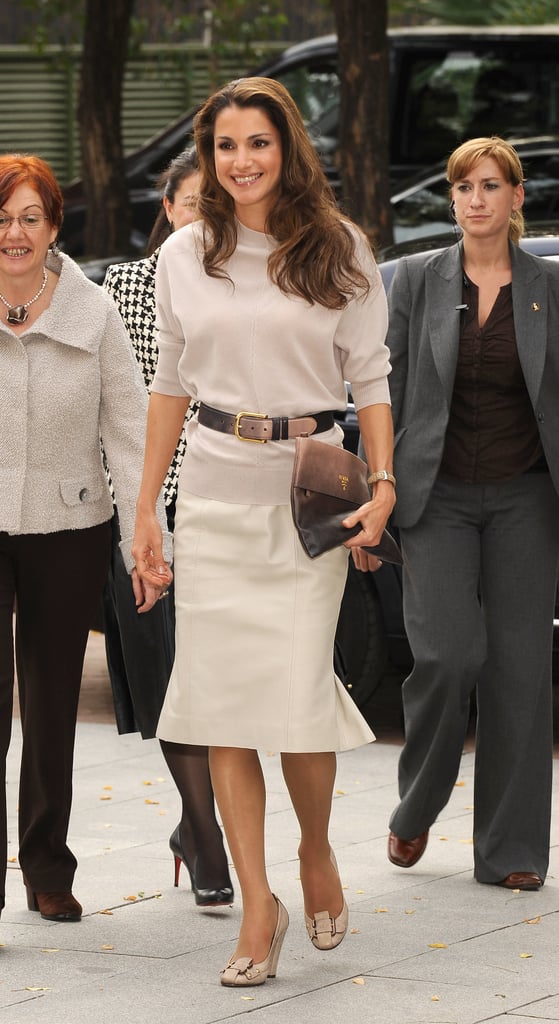 This Shoulder Bag Has Obvious Statement-Making Details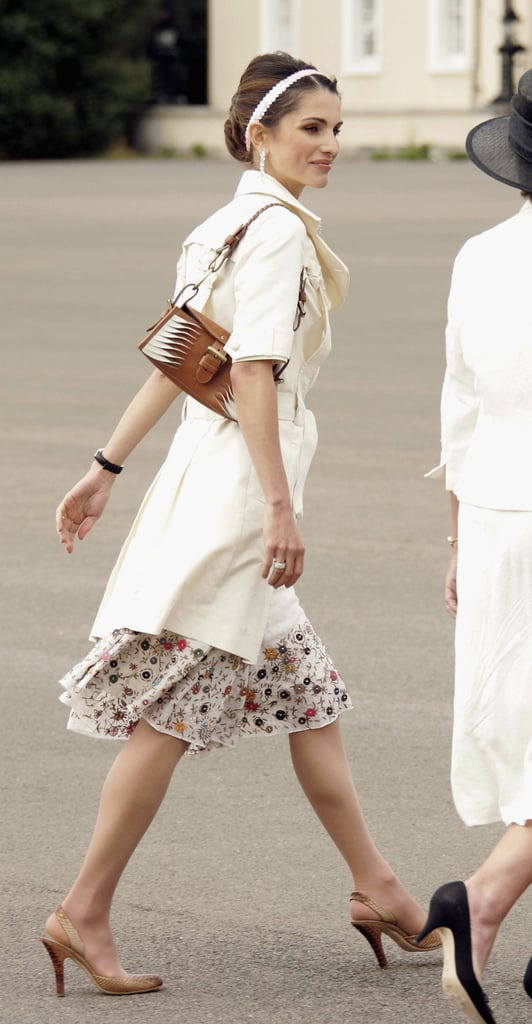 And Doesn't Every Girl Need the Perfect White Bag to Complement a Monochrome Look?
Louis Vuitton Capucines BB Bag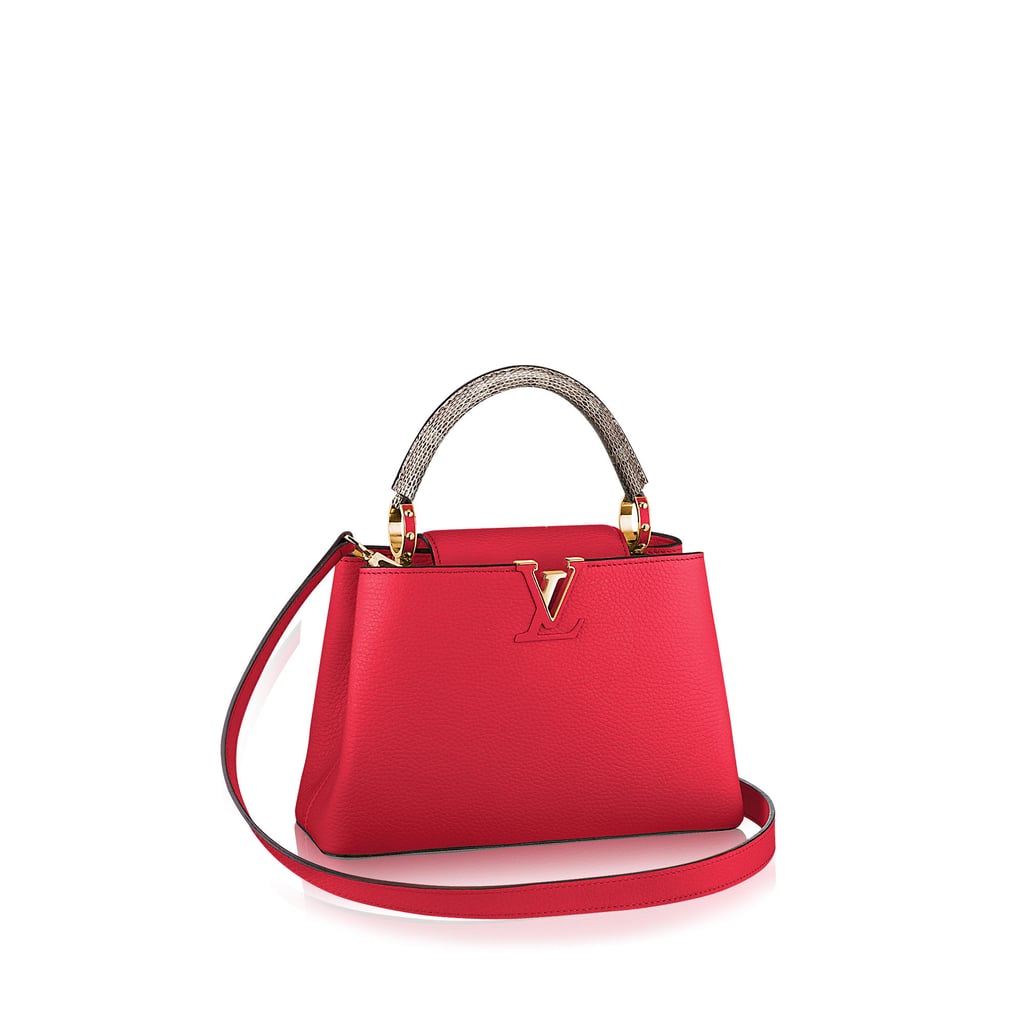 Louis Vuitton Capucines BB Bag [7] ($4,800)
Fendi 3Jours Mini Leather Tote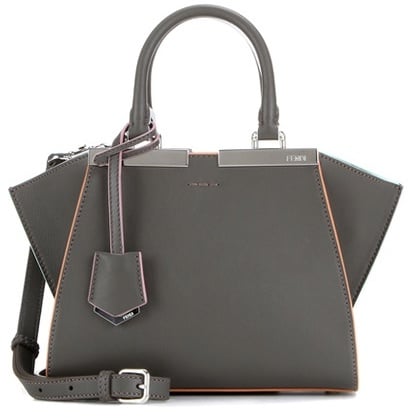 Fendi 3Jours Mini Leather Tote [8] ($2,450)
Fendi Strap You Bag Strap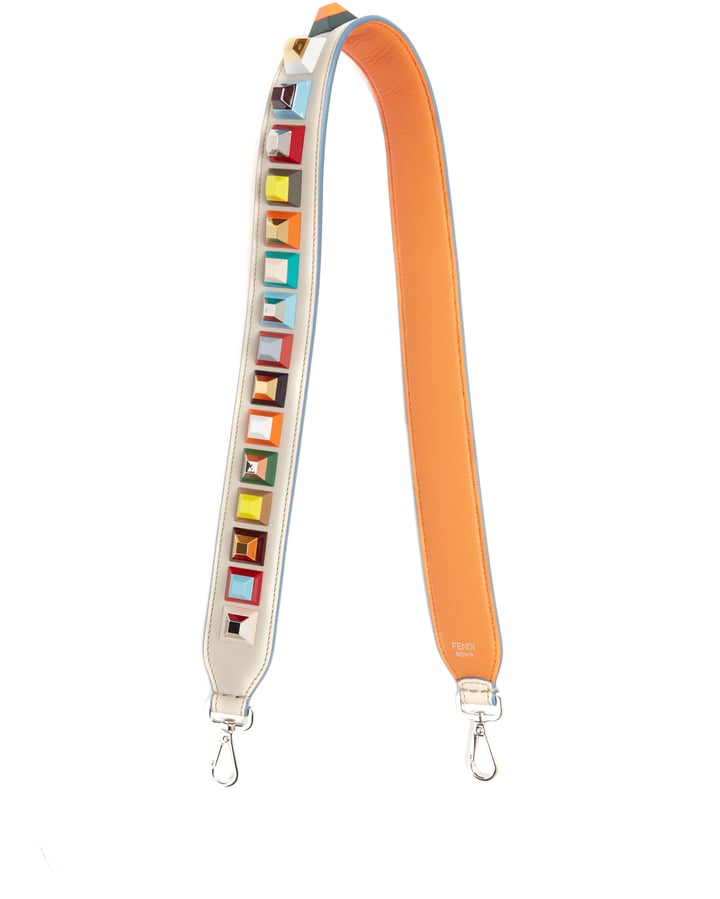 Fendi Strap You Stud-Embellished Leather Bag Strap [9] ($1,050)
Fendi Strap You Bag Strap
Fendi Strap You Logo-Print Velvet Bag Strap [10] ($1,150)
Fendi Brown Leather Handbag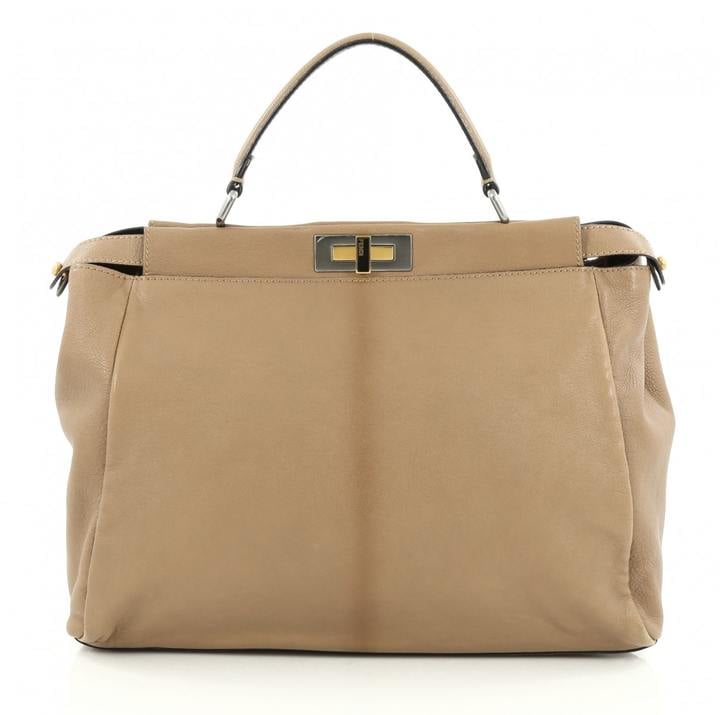 Fendi Brown Leather Handbag [11] ($1,195)
Saint Laurent Chyc Bag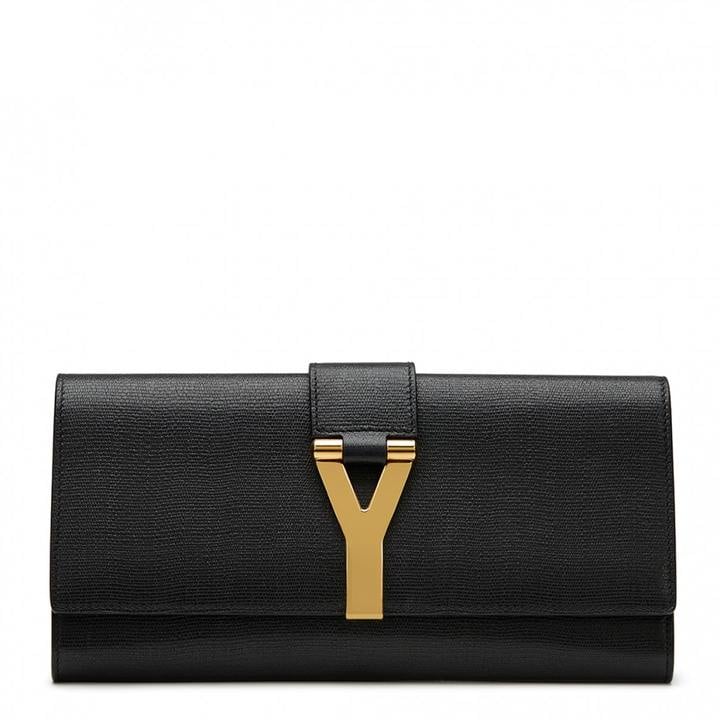 Saint Laurent Chyc Leather Clutch Bag [12] ($815)
Lanvin Sugar Shoulder Bag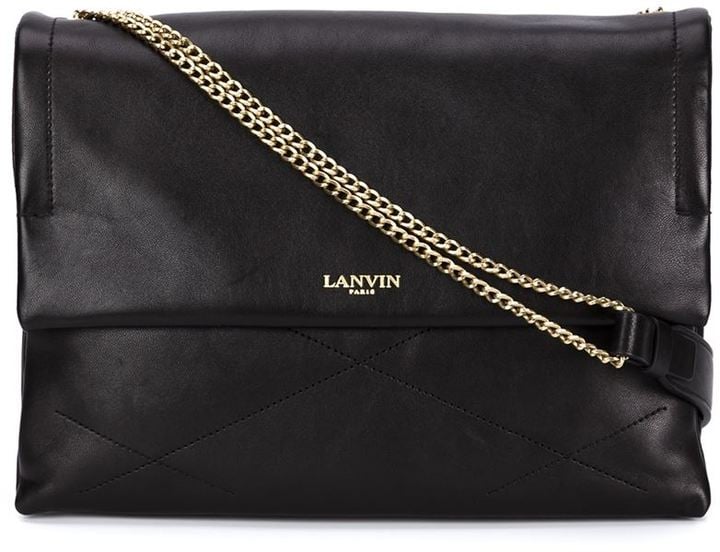 Lanvin Sugar Shoulder Bag [13] ($2,190)
Louis Vuitton Malletage Alma BB Bag
Louis Vuitton Malletage Alma BB [14] ($1,750)
Bottega Veneta Saddle Bag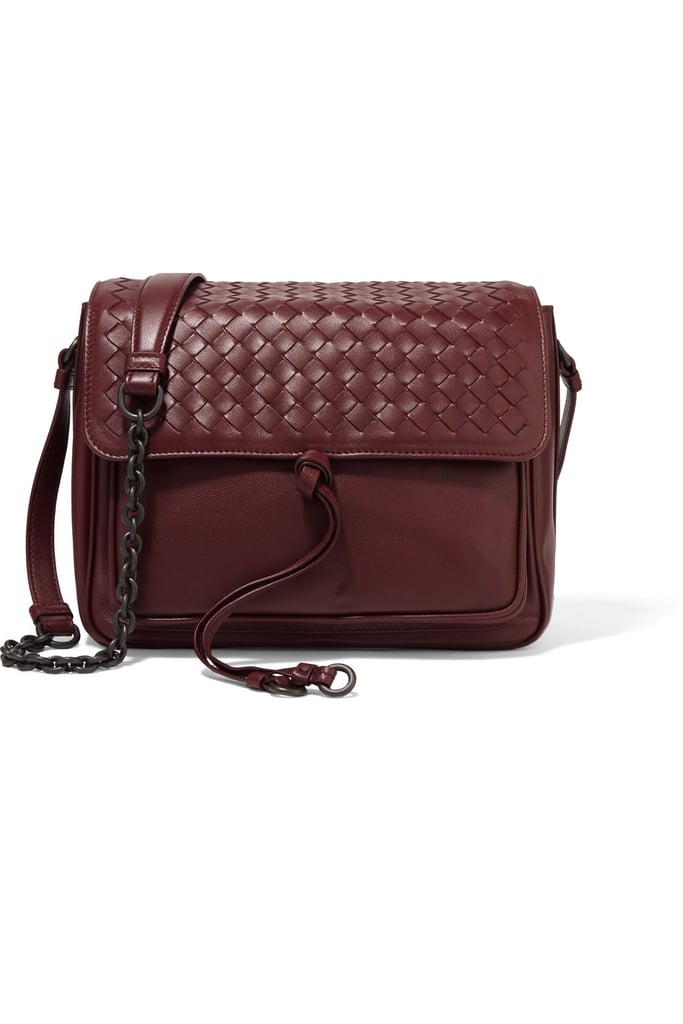 Bottega Veneta Saddle Small Intrecciato Leather Shoulder Bag — Burgundy [15] ($2,150)